Going Home for Chinese New Year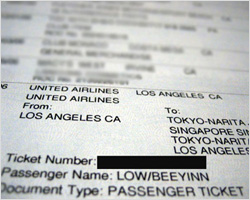 http://rasamalaysia.com/going-home-for-chinese-new-year/
Going Home for Chinese New Year
OK, it's official, the tickets had been purchased…I am going home to Malaysia to celebrate Chinese New Year. Yay!
In addition to Penang, it looks like I will have time to go to Kuala Lumpur (KL) this time. KL is another home away from home as I lived there for a few years when I was in college. There are many friends that I would like to visit, and, of course, there is the scrumptious food that I wouldn't miss it for the world. As a matter of fact, I have jotted down a list of eateries that I plan to go:
Wong Ah Wah's Chicken Wings – the best grilled chicken wings ever.
Ampang's Hong Hong Yong Tow Foo – the best Yong Tow Foo (assortment of stuffed bean curds with fish paste, fish balls, etc.) in KL.
Petaling Street's Portuguese Grilled Seafood – very good grilled fish/seafood served in aluminum foil.
Petaling Street's Claypot Chicken Rice.
Somewhere with very good seafood dinner (KL/PJ bloggers – any good recommendations?)
I can't wait for the trip; I am going home for Chinese New Year! :)
P.S.: If you have other recommendations for great makan places in KL, please leave me comments. Or, better still, maybe we can organize a Malaysian food bloggers get-together. *wink*
P.P.S: Eating Asia, if you are reading this, I am still waiting for you to come up to Penang so I can take you to the markets. *smile*
Click Images Below for Similar Recipes:
LOVE THE RECIPE & PHOTOS? PLEASE SHARE:
Sign Up for Email Updates
Enter your email for new updates: recipes, giveaways, and more!