Grass-fed Beef Giveaway (CLOSED)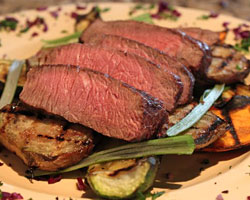 http://rasamalaysia.com/grass-fed-beef-giveaway/
Grass-fed Beef Giveaway (CLOSED)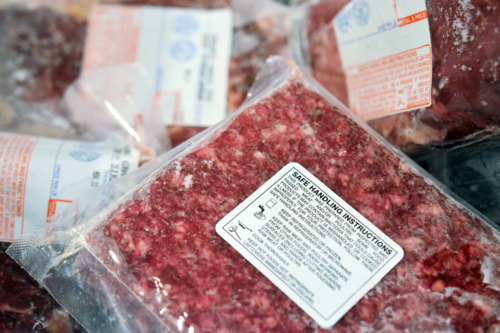 Update: The winners are Fern W, Feiya S, Patrice W.
UPDATE: Use RASAROCKS coupon code for 10% off when you buy the beef at TX Bar Organics.
My friend at TX Bar Organics is giving away three (3) gift cards valued at $75.00 each to Rasa Malaysia readers. Recently, I received the grass-fed beef from them and made Thai Beef Panang Curry and absolutely loved the meat!
TX Bar Ranch is located in Northern California 120 miles north of Sacramento and their USDA organic beef is excellent and grass-fed:
More essential Omega-3 Fatty Acids
More health-promoting CLA
When animals are raised on fresh pasture alone, their products contain from three to five times more CLA than products from animals fed conventional diets.
You would have to eat five times the amount of grain-fed meat to get the same level of CLA found in grass-fed animals.
More Vitamin E, C and Beta-Carotene
The meat from the pastured cattle is four times higher in vitamin E, C and Beta-Carotene than the meat from the feedlot cattle and almost twice as high as the meat from the feedlot cattle given vitamin supplements.
Less Total Fat
Meat from grass-fed cattle is lower in total fat than feedlot-raised animals.
Research shows that lean beef actually lowers your "bad" LDL cholesterol levels.
Typical annual consumption of beef per person is 66.5 pounds.
Switching to lean grass-fed beef will save you 17,733 calories a year. If all Americans switched to grass-fed meat, our national epidemic of obesity might diminish.
To enter to win, just enter your name and email address using the entry form below. Please don't forget to click on the "Submit" button.
Eligibility
US only
Closing Date
April 15, 2012, 11:59 pm PST. Winners will be randomly selected and contacted via email on April 16, 2012.
Number of Entries
You can enter every day using the entry form. One entry per day strictly enforced; comments left on Facebook do not count as entry to this giveaway.
Bonus Entries
The prize is proudly sponsored by TX Bar Organics.
.
The New Entry Form
If you're a regular on Rasa Malaysia, I'm sure you noticed that my comment system was down when the KitchenAid giveaway reached over 5,000 entries and you couldn't enter a comment to win.
This new entry form will be able to handle many entries without breaking my site. All entries will be stored in my website database and you will have a fair chance of winning.
Other Amazing Prizes & Giveaways:
Click Images Below for Similar Recipes:
LOVE THE RECIPE & PHOTOS? PLEASE SHARE:
Sign Up for Email Updates
Enter your email for new updates: recipes, giveaways, and more!