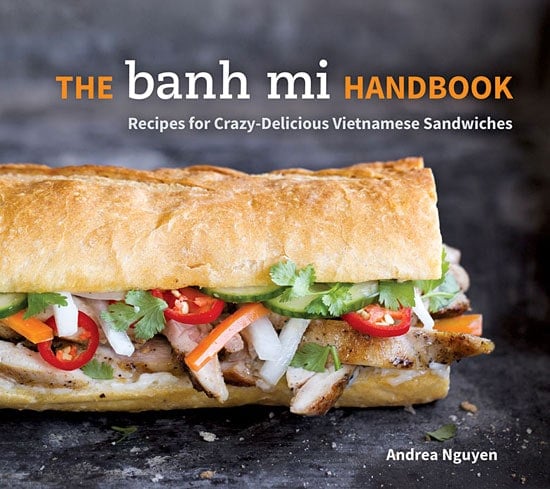 Hanoi Grilled Chicken Banh Mi Recipe
Makes enough for 6 banh mi | Takes 1 hour
From: The Banh Mi Handbook: Recipes for Crazy-Delicious Vietnamese Sandwiches by Andrea Nguyen
Ingredients:
1½ pounds (675 g) boneless, skinless chicken thighs
¼ teaspoon sugar brimming ¼ teaspoon salt
1¼ teaspoons black pepper
1 tablespoon fish sauce
1 tablespoon fresh lime juice
About 1½ tablespoons canola oil
Method:
Trim and discard big fat pads from the chicken thighs.
If the thighs are large and/or super uneven in thickness, butterfly them (see page 58). Set aside.
In a bowl, stir together the sugar, salt, pepper, fish sauce, and lime juice. If needed, tweak the flavor to get a slightly tart-sweet, salty finish. Add the oil, then the chicken, coating the pieces well. Cover with plastic wrap and mari- nate at room temperature for 30 minutes.
To grill the chicken, preheat a gas grill to medium or prepare a medium-hot fire, or use a stove-top grill pan heated over medium-high heat with a little oil brushed on. Cook the chicken for 6 to 10 minutes, turning several times, until clear juices flow out when you pierce the flesh with the tip of a knife. Cool for 10 minutes before cutting across the grain. Tumble in the cooking juices to include extra flavor in the sandwich.
Chef's Note:
For a hanoi grilled chicken banh mi, use any of the accouterments. Keep leftovers for up to 3 days, warming the chicken in the microwave oven or skillet over medium heat, adding any cooking juices for depth.
When to flip the chicken:
After putting a chicken thigh on a hot grill or pan, let it sear undisturbed. When there is an opaque border of about 1/4 inch (6 mm), flip the chicken. it should release easily and have nice browning on the underside. the second side will cook in less time, and you can turn it
as you like.
Most-Pinned Recipes
Ginger Garlic Baked Chicken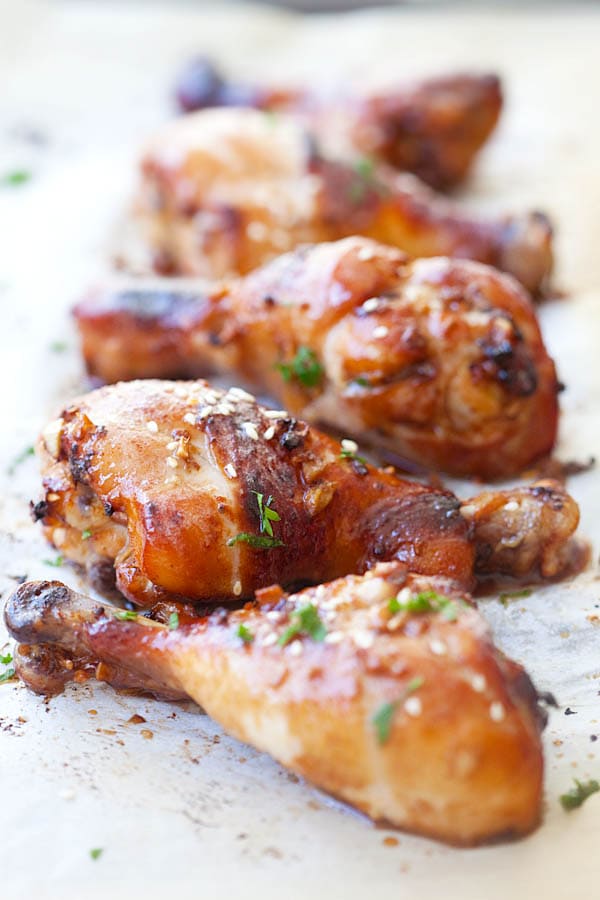 Crab Rangoon (Cream Cheese Wontons)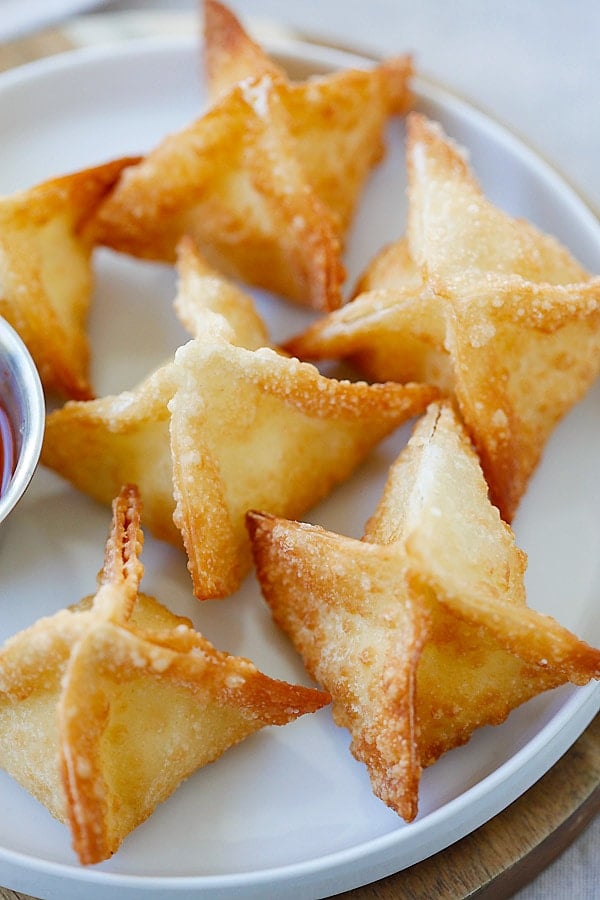 Chicken Wontons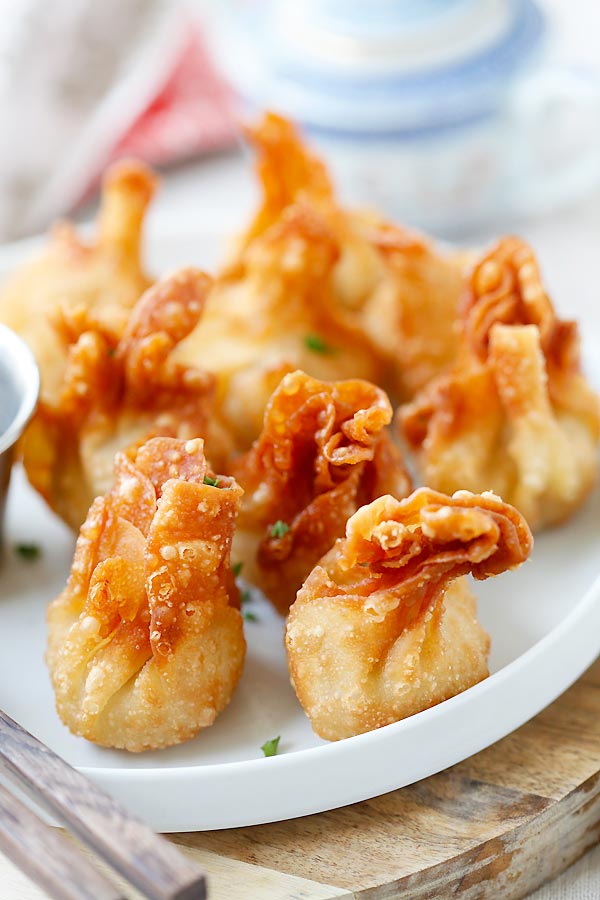 Onion Scallion Beef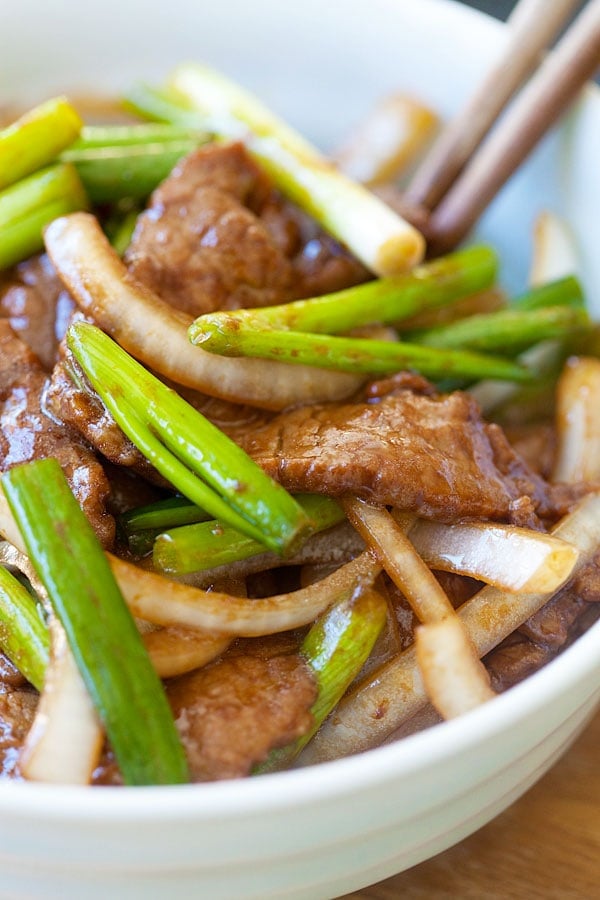 Thai Chicken Sate with Peanut Sauce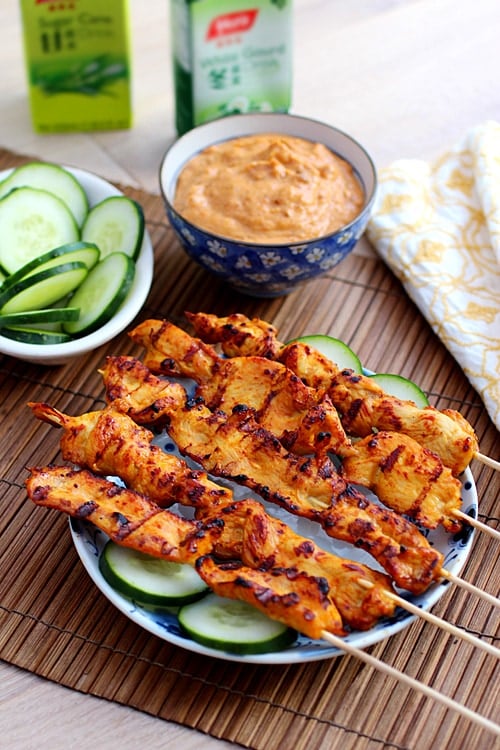 Thai Peanut Sauce