Grilled Enoki Mushrooms Wrapped with Smoked Chicken Breast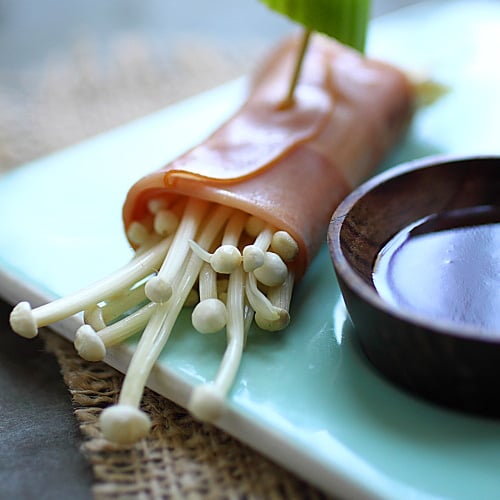 http://rasamalaysia.com/grilled-enoki-mushrooms-wrapped-with/
Grilled Enoki Mushrooms Wrapped with Smoked Chicken Breast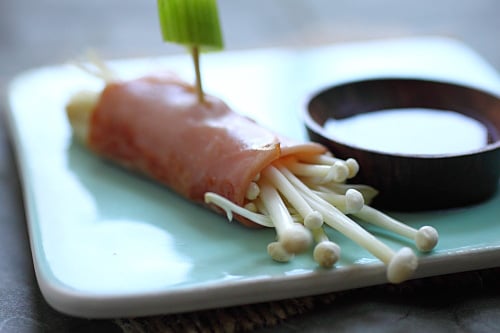 Grilled Enoki Mushrooms Wrapped with Smoked Chicken Breast
Ingredients:
1 pack of chicken breast deli slices
1 stalk of celery (sliced into small pieces for garnishing)
2 packs of Enoki mushrooms
Toothpicks
Method:
Fold the chicken breast deli slice into 1-1.5 inch width. Put some Enoki mushrooms in the middle of the chicken breast deli slice and wrap around. Stick one toothpick in the middle to hold the Enoki mushrooms. Garnish with sliced celery. Grill for 3 minutes or until lightly charred. Serve hot.
Related Post: French Endive with Celery Mayonnaise, Artificial Crab Meat, and Raisins
Sign Up for Email Updates
Enter your email for new updates: recipes, giveaways, and more!