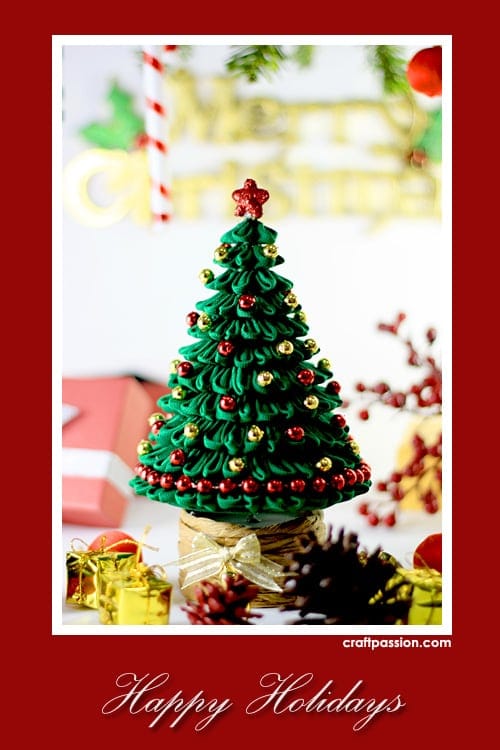 (This Kanzashi Christmas Tree is from CraftPassion.com, a blog about handmade craft and tuitorials.)
It's that time of year again and I wanted to wish you all Happy Holidays!!
It's been 4.5 years since I started Rasa Malaysia and I wanted to thank you ever so much for your continued support and readership. You're the reason that Rasa Malaysia continues to grow and I am still doing what I do. I have to say that this past year, Rasa Malaysia has been somewhat neglected due to my pregnancy and also my upcoming cookbook. I invested most of my time and creative juice cooking, styling, and photographing for the cookbook. As a result, I was pretty much tired and uninspired the remaining time.
That being said, in the new year, I hope to give more tender loving care to Rasa Malaysia. I will try to reply to each and every one of your comment if I can. I plan to share more original Asian recipes. I will write about my upcoming trip back to Malaysia and chronicle my experiences with you. I am also going to have a new Photography sub-domain to host all my pictures—the outtakes of my upcoming cookbook (I shot over 5,000 photos for my cookbook!), random shots, and other worthy photographs that I have captured in the past few years that eat up all the storage spaces on my laptop and external hard drive…
The most exciting of all is the launch of my cookbook in September 2011. As a reader, you will learn first hand the updates of my cookbook on Rasa Malaysia, as well as on my Twitter here, and Fanbook fan page here and here. (If you haven't followed me on Twitter or joined my Fanbook fan pages, please do so!). I can't wait to see what's in store for me in the new year…but I know that 2011 is going to be a fun and exciting year for me.
Again, I wish everyone a warm and joyous holiday season. May the new year bring you health, happiness, success, and lots of good eats.
Happy holidays!