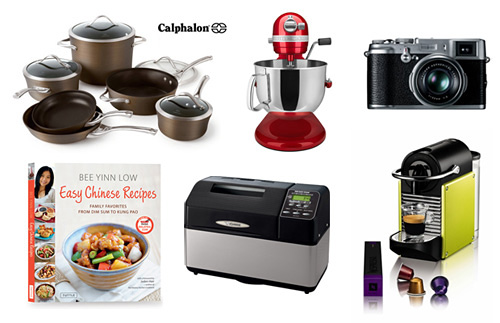 It's that time of year again!
This year, I upgraded a lot of my kitchen appliances and utensils, mostly because of my growing baby G. My adorable son is 14 months and what I'm feeding him/what he likes to eat has largely influenced what I use in the kitchen. Also, as a busy full-time mom, I rely on products that simplify my life. After all, I've to take care of my baby, family, blog, cookbook, etc., and the last thing I need are mediocre products that are not durable or breaks easily.
Here are the lists of products I recommend. They make great gifts for your loved ones and will be forever cherished and treasured.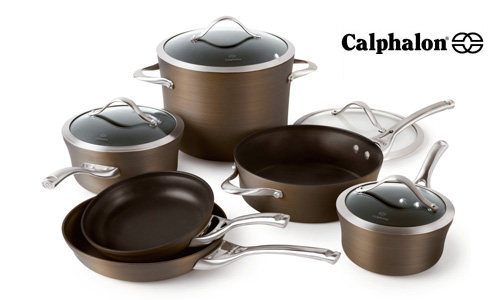 Calphalon Contemporary 10-pc Cookware Set
Believe it when I say this: I've never owned a complete set of cookware until I got my Calphalon Contemporary 10-pc Cookware Set. As you all know, I specialize in Asian cuisines and I use my wok or stir-fry pan on a daily basis. I've a couple of pots and pans around but they're old and inferior in quality. When baby G started on solid food, I realized that I need a proper cookware set that I can use to make his food—porridge, soup, pancake, omelet, etc. He deserves the best. My choice was Calphalon Contemporary Bronze 10-pc Cookware Set. Each piece of the cookware (8-in. omelette pan, 10-in. omelette pan, 1.5-qt. covered sauce pan, 2.5-qt. covered sauce pan, 3-qt. covered saute pan, 8-qt. covered stockpot) are nonstick and bronze in color. The heavy-gauge hard-anodized aluminum heats evenly and the multi-layer nonstick are guaranteed to last a lifetime. I now cook everything with my Calphalon cookware set: curry, soups, stews, and baby food. They're absolutely awesome and the unique appearance is a thing of unsurpassed beauty in the kitchen. I have one (1) set of Calphalon Contemporary Bronze 10-pc Cookware Set for giveaway, which you can enter to win!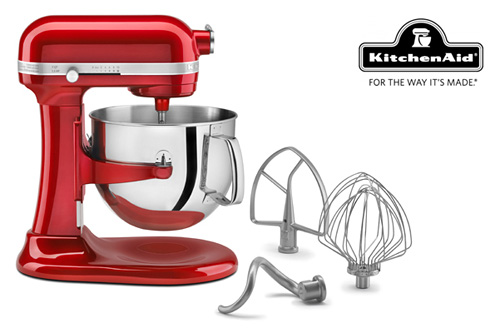 KitchenAid 7-Quart Mixer 
Baby G loves all sorts of baking—cake, muffin, pastry, and bread. He has prompted me to take baking seriously. I have a KitchenAid 4.5-Quart Mixer for a while, but the new KitchenAid 7-Quart Mixer is the bomb. It's the largest (makes up to 14 dozen cookies or 8 lbs of dough), most powerful—and quietest—KitchenAid mixer in the market. With a generous 7-qt. capacity, this machine equips home bakers with a full range of high-performance commercial features for fast, efficient mixing and quality results. Plus, it's a real eye-candy in any kitchen and available in four colors: candy apple red, medallion silver, black storm, or white.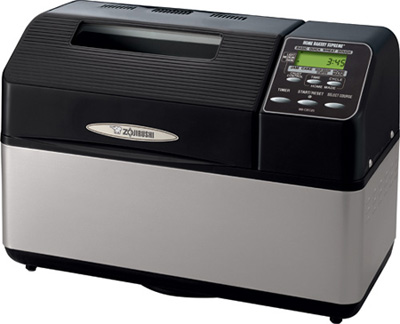 Zojirushi Home Bakery Supreme Breadmaker
I love my Zojirushi rice cooker so when it comes to getting myself a breadmaker, I immediately thought of Zojirushi Home Bakery Supreme Breadmaker as I had seen it at Japanese supermarkets. The breadmaker bakes a large, traditional, rectangular-shaped 2 lb. loaf of bread, and has menu courses for a variety of other cooking needs including cake, dough, sourdough, jam and even for making meatloaf. With this breadmaker, I can make breads effortlessly and most importantly, my baby loves the bread as his afternoon snack.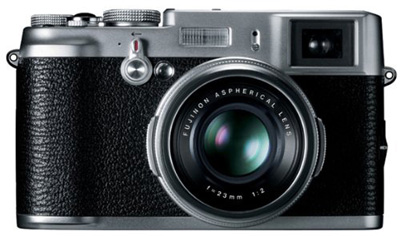 Fujifilm X100 12.3 MP Digital Camera
This camera is high up on my wishlist this year. I got to play with it a little bit when my friend visited me a couple of months ago. It's a seriously good-looking camera—it looks like a retro film camera but it's digital, lightweight, and produces very high quality photography. I currently have two bulky DSLR cameras that are quite a hassle to travel with. This is definitely going to be my travel companion as I can still shoot in RAW mode and the ISO settings up to 4000.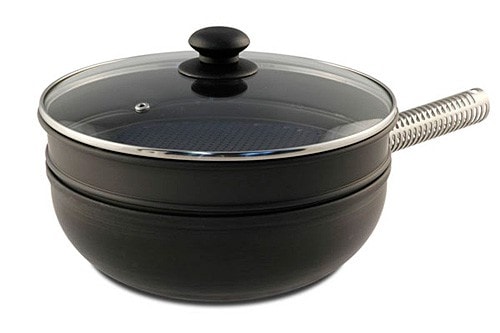 ManPans Stir Fry Wok and Steamer Set
When I make Asian dishes, I reply on my traditional Chinese wok and a non-stick ManPans stir-fry wok and steamer set. I don't steam my food using the traditional Chinese wok because the wok tend to become rusty. ManPans stir-fry wok and steamer set is a perfect combo—I use it for both stir-frying and steaming, for example: dim sum and dumplings. I love it that it's lightweight and their proprietary Cool Grip handle keep its cool. It's really the best non-stick wok that I have.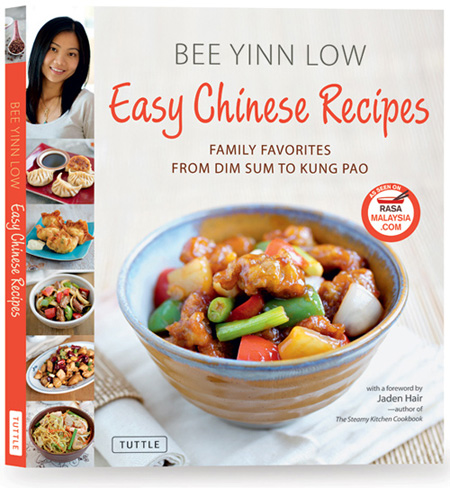 Easy Chinese Recipes Cookbook
Many of you know that my first cookbook came out in September. It's currently the top selling Chinese cookery book on Amazon and makes a perfect—and inexpensive (only $15)— gift for your friends and family. It has garnered lots of positive reviews from US and international press, and 41 glowing reviews (and counting) on Amazon! Easy Chinese Recipes is going on second print now so pick up a copy this holiday season. I'm almost certain that your loved ones will appreciate and enjoy the cookbook. The book is available at Barnes and Noble book store and online at:
Australia:
New Zealand:
Borders.co.nz
Circlesoft.net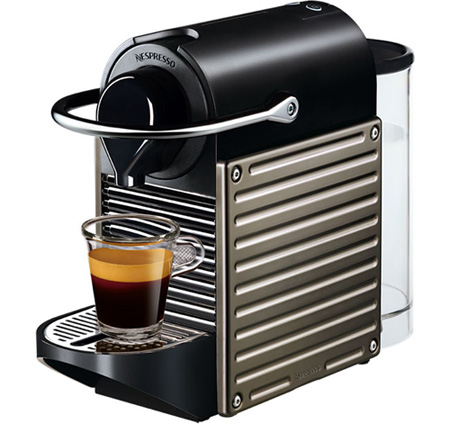 NESPRESSO Pixie Espresso Maker
I'm not much a coffee drinker but Mr. Rasa Malaysia is a huge fan. Whenever we shop at Bloomingdale's or Crate & Barrel, the tempting aroma of espresso brewed with NESPRESSO Espresso Maker is simply hard-to-resist. So, this is also another item that I wish to get this holiday season. We've tried the free samples too many times and think it's time to make it our own. There are many models to choose from but I personally like the NESPRESSO Pixie. It's compact, sturdy, and have 6 colors and 2 finishes to choose from…the kind of kitchen toy I'd love to have!
Happy shopping!