How Sinful Are You?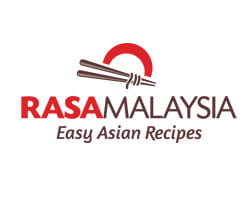 http://rasamalaysia.com/how-sinful-are-you_09/
I am 40% greedy, 40% lazy (sloth), and have 20% of pride. But wait a minute, I am 0% in envy, gluttony, lust, and wrath?! That can't be right. 0% gluttony? Me? (I am scratching my head with a puzzled look.)
Well, 14% chance I will go to hell is acceptable, but NO, I do not want to die in a shuttle crash (knock on wood!) or on the way to my resort on the moon. For me, there is only one way to die, that is, die in my future private island surrounded by aquamarine sea somewhere in Southeast Asia. Now, that's sinfully sexy.
Take the test now and find your sins…
Your Deadly Sins
Greed: 40%
Sloth: 40%
Pride: 20%
Envy: 0%
Gluttony: 0%
Lust: 0%
Wrath: 0%
Chance You'll Go to Hell: 14%
You'll die in a shuttle crash, on your way to your resort on the moon.
You Might Also Like These Recipes Below:
No similar posts.
LOVE THE RECIPE & PHOTOS? PLEASE SHARE:
Sign Up for Email Updates
Enter your email for new updates: recipes, giveaways, and more!