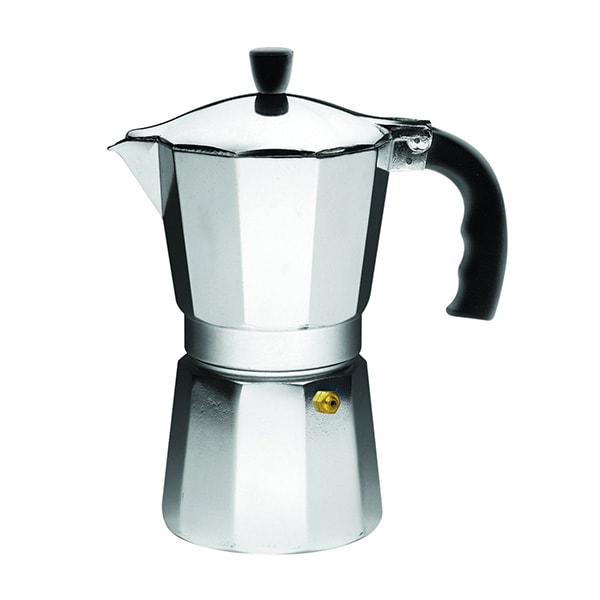 UPDATE: The winner is Juana Esparza.
I am partnering with my friends at IMUSA® to giveaway IMUSA Aluminum Espresso Stovetop Coffeemaker, MSRP: $8.62.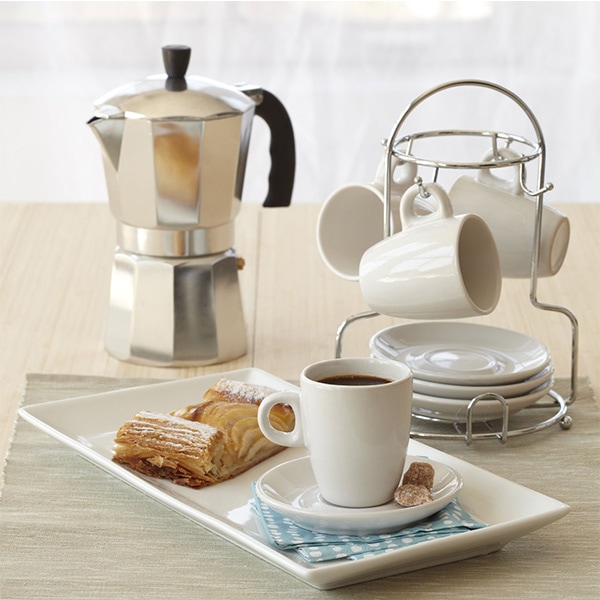 IMUSA Aluminum Espresso Stovetop Coffeemaker
Beauty and the brew—the IMUSA Aluminum Espresso Maker allows users to be baristas in their own home! This espresso maker yields a rich, full-bodied flavor in just minutes, as it brews under a mild pressure, forcing hot water up from the base through ground coffee then into the top carafe. This stovetop method creates a bold, robust flavor, made popular in Europe and Latin America. The espresso maker's stainless steel material diffuses heat perfectly to create the perfect cup of espresso while the cool-touch handle and lid knobs ensure user safety.
Below are a few recipes courtesy of IMUSA.
Mocha Espresso courtesy of IMUSA
Ingredients:
Espresso ground coffee
1 packet Sugar free Chocolate powder
Cinnamon
1 cup Hazelnut coffee creamer
Fill your espresso-brewing cup ⅔ with espresso coffee and ⅓ with sugar free chocolate powder and gently mix. Prepare your espresso as directed. In the meantime heat up a cup of Hazelnut coffee creamer. (You can also try French vanilla) Once brewed, divide the coffee evenly between 2 cups and add creamer. Sprinkle a dash of cinnamon on each and serve. No sugar needed!
3 Layer Iced Coffee Bon Bon courtesy of IMUSA
Ingredients:
1 can condensed milk (14 ounce)
Ice cubes Shots of room temperature espresso coffee, unsweetened made in an IMUSA Espresso Maker
First, pour 2 inches of condensed milk into the base of 4 (4oz) juice glasses. Pour the equivalent of one shot of coffee on top of the condensed milk in each glass. Take the remaining four shots of coffee and put them in a blender with four ice cubes. Blend in the blender until a thick foam is formed. Pour the foam into each glass carefully. Serve immediately.
GIVE US SOME LOVE!
Like Rasa Malaysia on Facebook. (Click on the Like button below.)