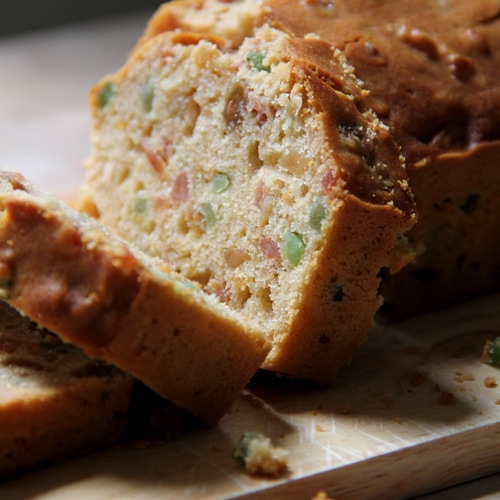 Irish Mixed Fruits Tea Bread
Irish Mixed Fruits Tea Bread – amazing afternoon tea bread recipe loaded with mixed fruits, so yummy | rasamalaysia.com
Prep time:
Bake time:
Total Time:
Ingredients:
400g (2 1/4 cups) mixed fruits (I used 250g/1 1/2 cups only)
150ml hot tea (use 1 tea bag)
80g (1/2 cup) soft brown sugar
2 eggs, lightly beaten
250g (2 cups) self-raising flour, sifted
120g (1/2 cup) butter, melted
60g (1/2 cup) almonds, toasted and coarsely chopped
Method:
Mix A and leave to soak overnight.
Preheat oven to 160C/320F.
Mixed beaten eggs with melted butter, then add in mixture A and chopped almonds, and stir well.
Add in flour and mix till well-combined.
Pour into 2 lined and greased 7.5cm x 15cm x 7.5cm / 3″x6″x3″ loaf tins (I used disposable aluminium foil loaf tin)
Bake at preheated oven for about 1 hour till cooked and golden brown
Remove and leave to cool before serving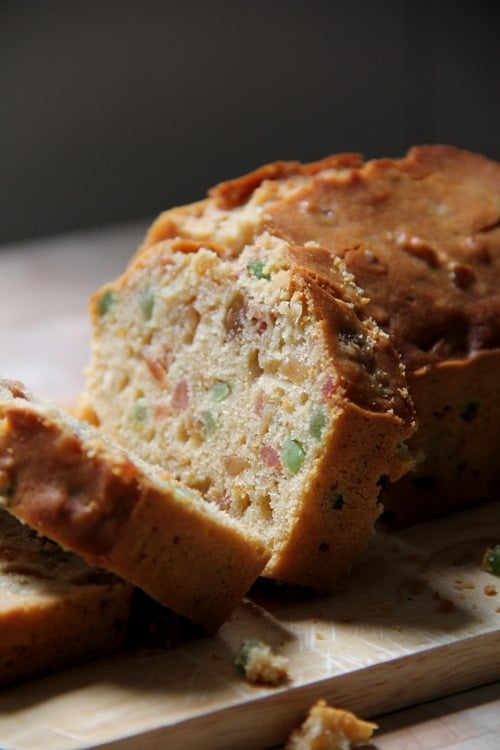 When it comes to the holidays, there are some cakes that are traditional, for example: fruit cake. I have a moist Christmas fruit cake recipe that is very popular and well loved by my readers. It's a traditional Christmas cake and and absolutely delightful. However, since alcohol (brandy) is used in fruit cake, it's not friendly to kids. However, there is an alternative, which is this Irish mixed fruit tea bread that doesn't have alcohol. As the name suggested, the mixed fruits are soaked in tea, so it makes it friendly to both adults and kids.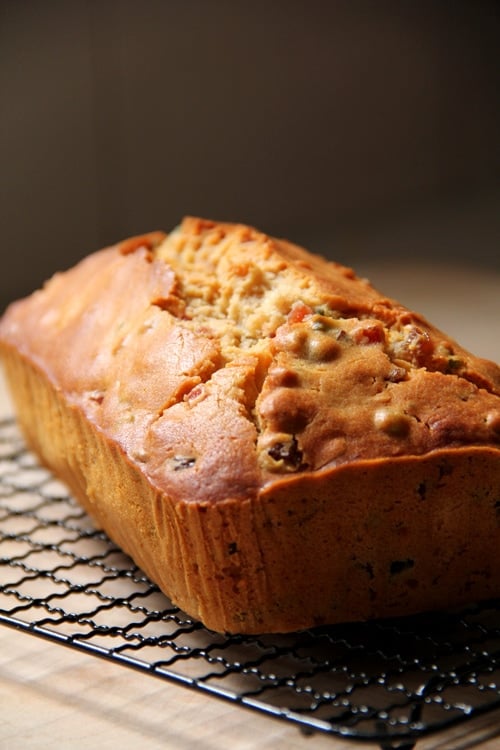 This Irish tea bread looks a lot more complicated that it really is, but in reality, you only need a few basic ingredients: flour, butter, eggs, mixed fruits, brown sugar, and almond. The mixed fruit—usually an assortment of dried and colorful fruits make the inside of this cake very pretty, and every bite, there is a hidden surprise. I just love the addition of toasted almond in the Irish mixed fruit tea bread, imparting the nutty aroma to the bread. In addition, there is the vague fragrance from the tea. This is a wonderful recipe that is best shared with friends and family over the holidays.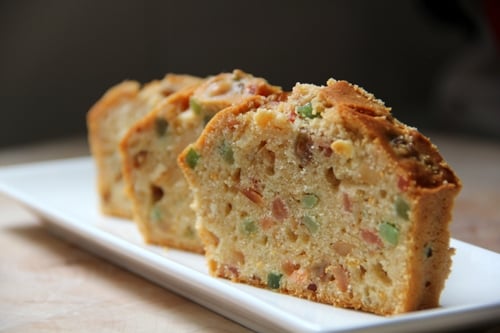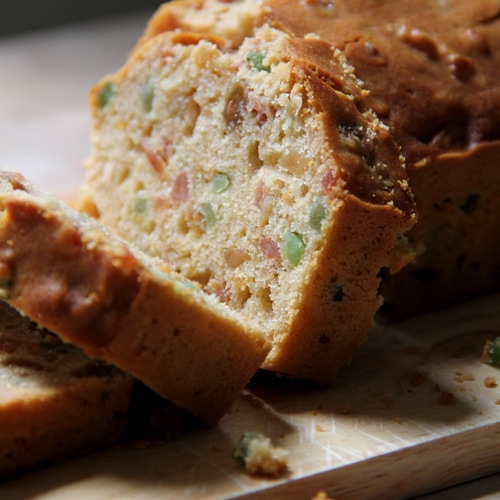 Rate This
Recipe Name
Irish Mixed Fruits Tea Bread
Preparation Time
Cook Time
Total Time
Average Rating

Based on 3 Review(s)