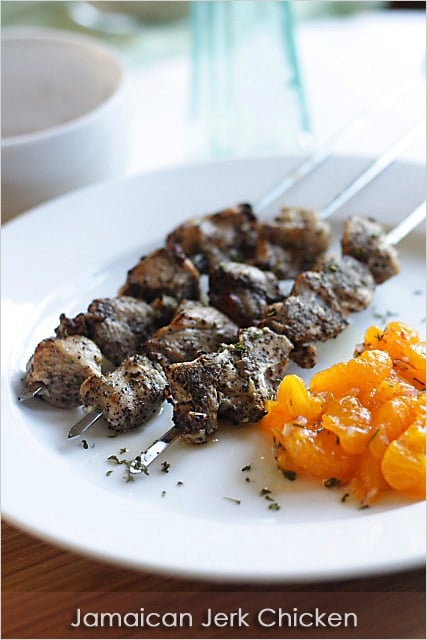 Since my trip to Jamaice 5 years ago, I have fallen in love with Jamaican jerk chicken–the food that I ate in Jamaica every day during that vacation. So, as soon as I met up with Cynthia of Tastes Like Home in Barbados during my recent cruise vacation, I told her to take me to a local store to buy "real" jerk seasoning, and she kindly bought me a bottle of "Walkerwood Spicy Jerk Marinate"–a product made in Jamaica–plus other Barbabos marinate goodies.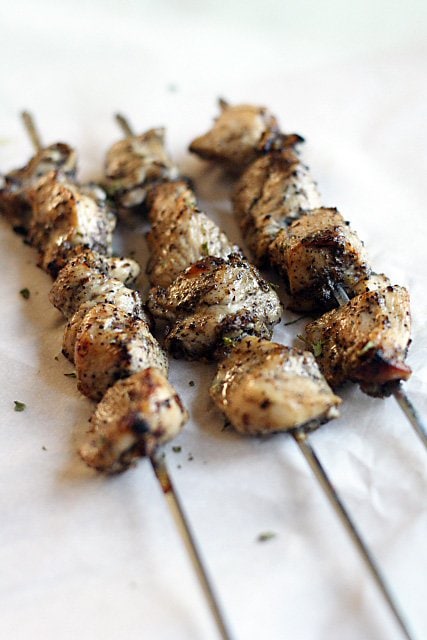 I marinated the chicken overnight with the jerk seasoning, grilled the jerk chicken to perfection, and then brushed them with some olive oil before serving. These Jamaican jerk chicken were fiery hot and very spicy, just the way I like it…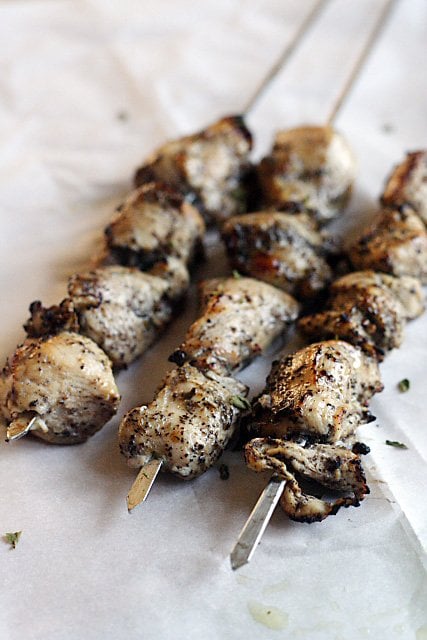 I paired the jerk chicken skewers with mandarin orange salsa, which helped to tone down the heat. Plus, the salsa reminded of my leisure days in the islands of the Caribbean, where life is about sun, warmth, fun, and happiness.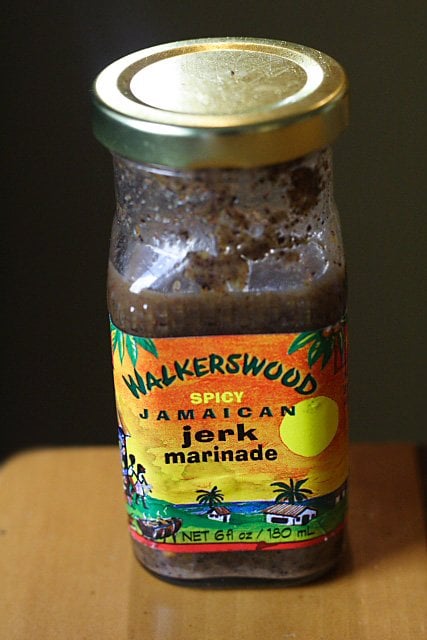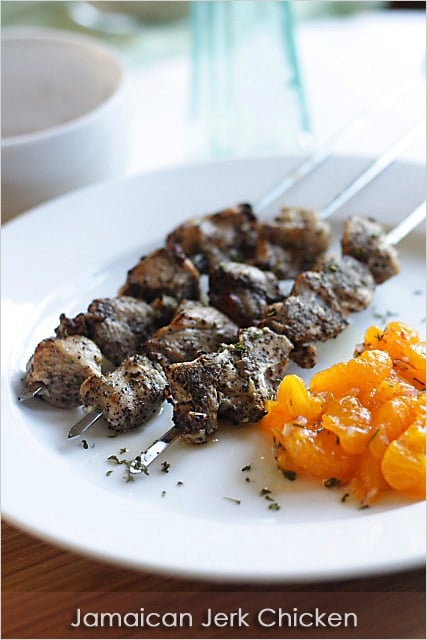 Mandarin Orange Salsa Recipe
Ingredients:
1 can (11 oz. net weight) mandarin oranges
2 tablespoons lime juice
1 tablespoon chopped cilantro leaves
1 tablespoon chopped onions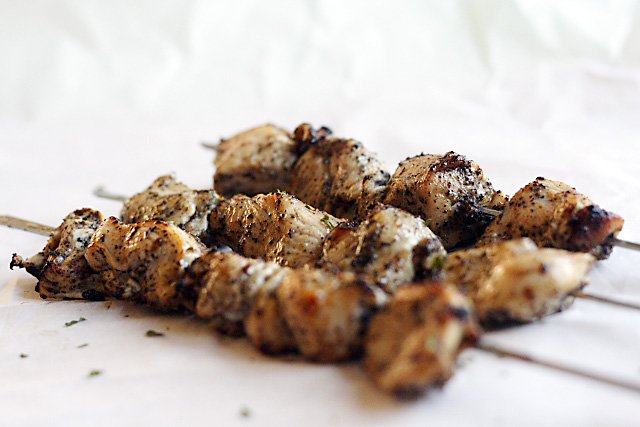 Method:
Open the can and drain the mandarin oranges. Set aside.
In a mixing bowl, mix the mandarin oranges, lime juice, chopped cilantro and onions. Chill in the fridge for at least 1 hour, serve cold.
Most-Pinned Recipes
Chili Lime Chicken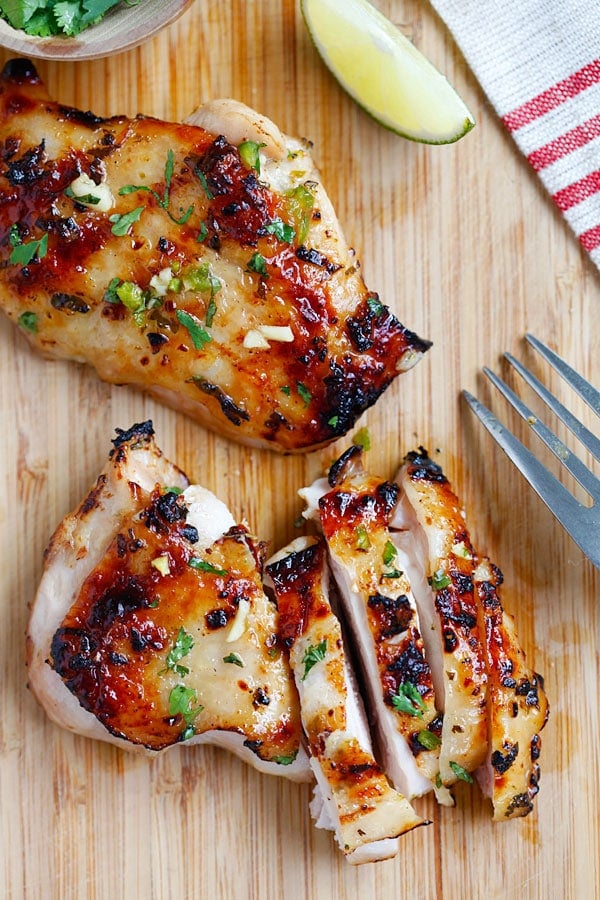 Parmesan Baked Chicken Nuggets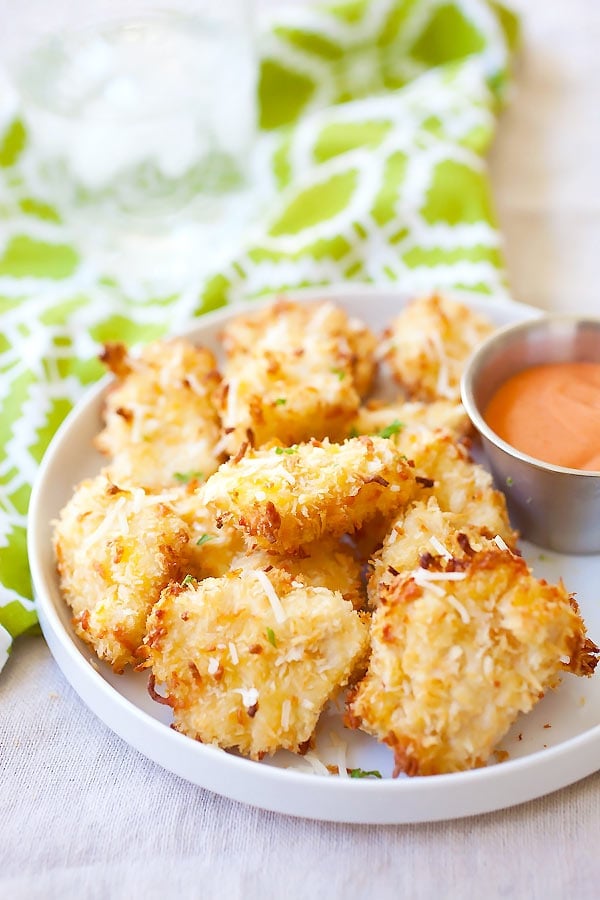 Garlic Herb Cheese Bombs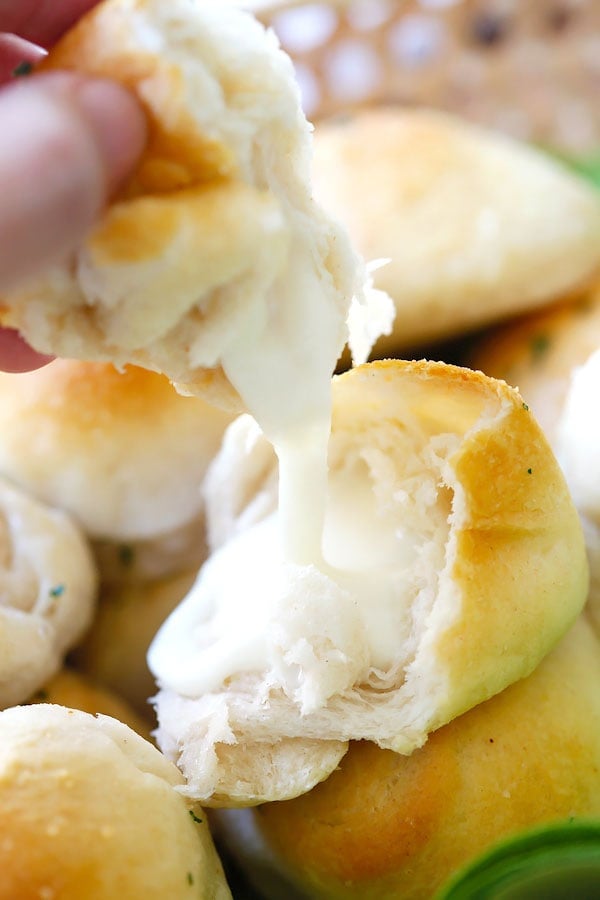 Cilantro Lime Chicken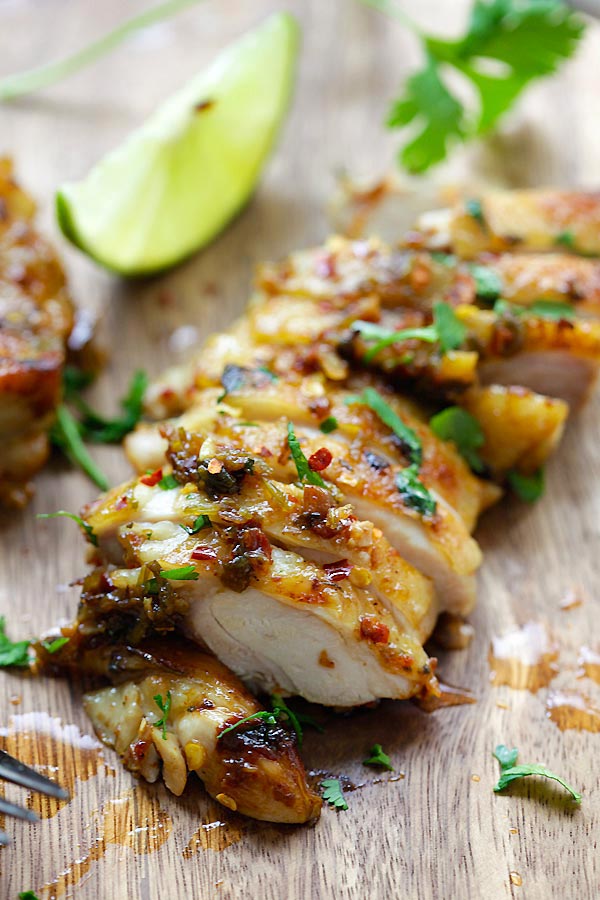 Parmesan Garlic Noodles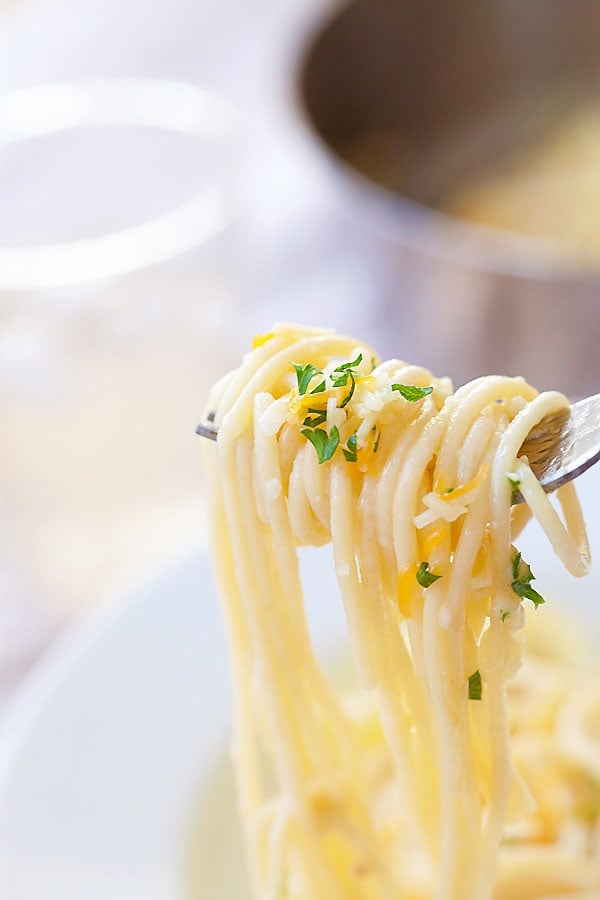 Garlic Herb Roasted Potatoes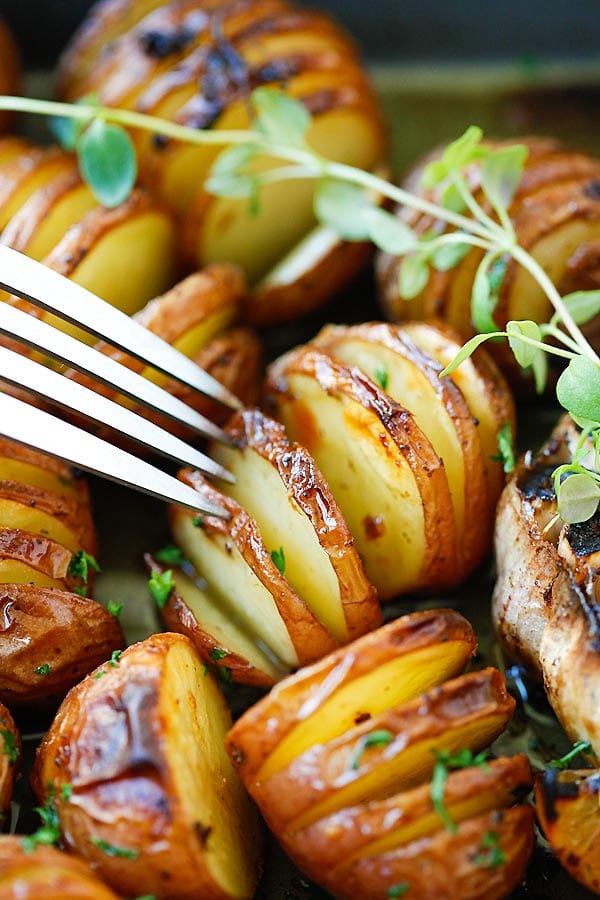 Parmesan Roasted Cauliflower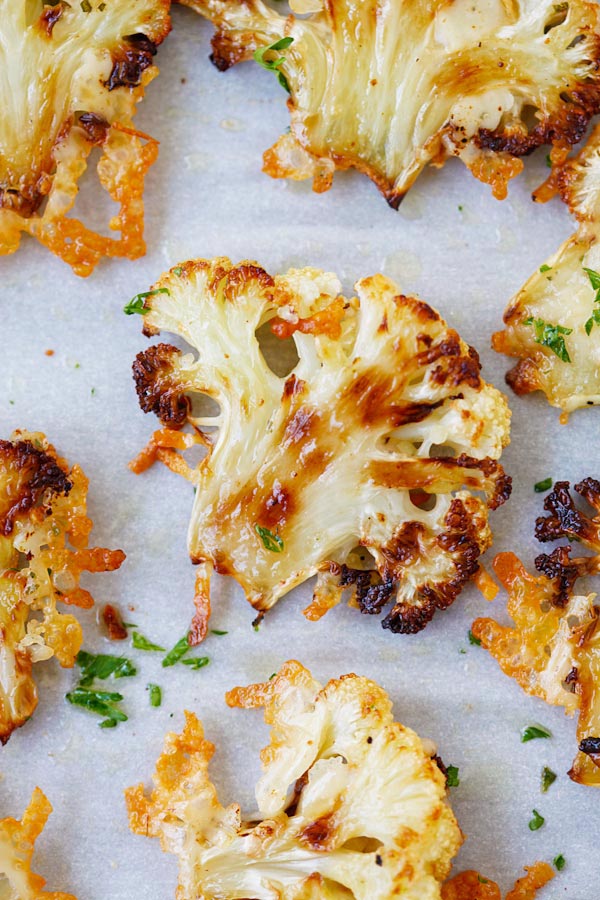 Honey Garlic Salmon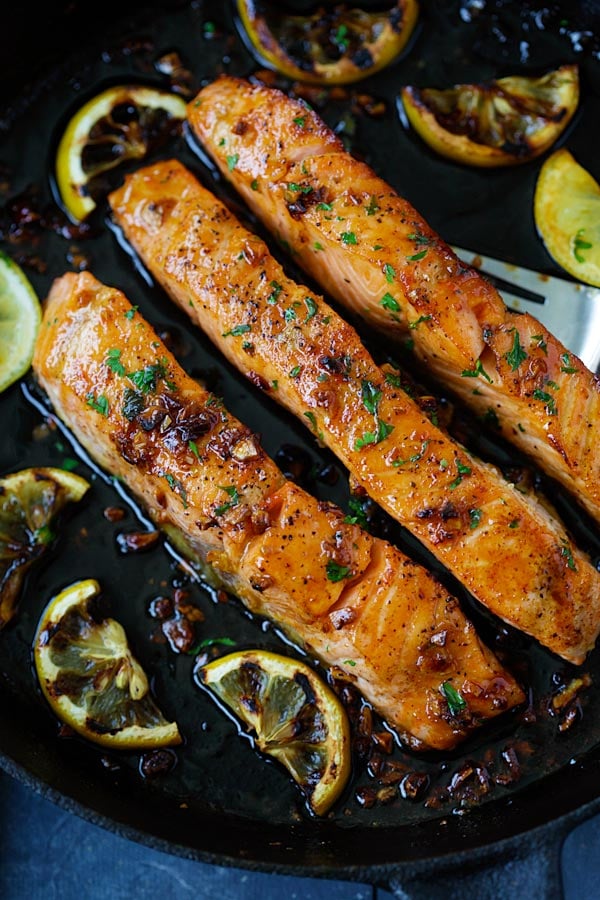 Shrimp Scampi Linguine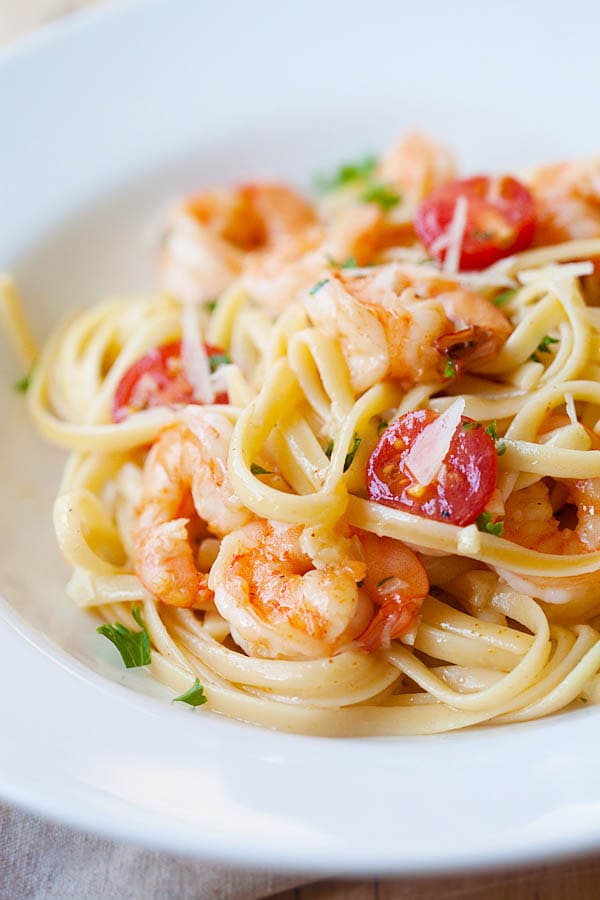 Brazilian Cheese Bread (Pão de Queijo)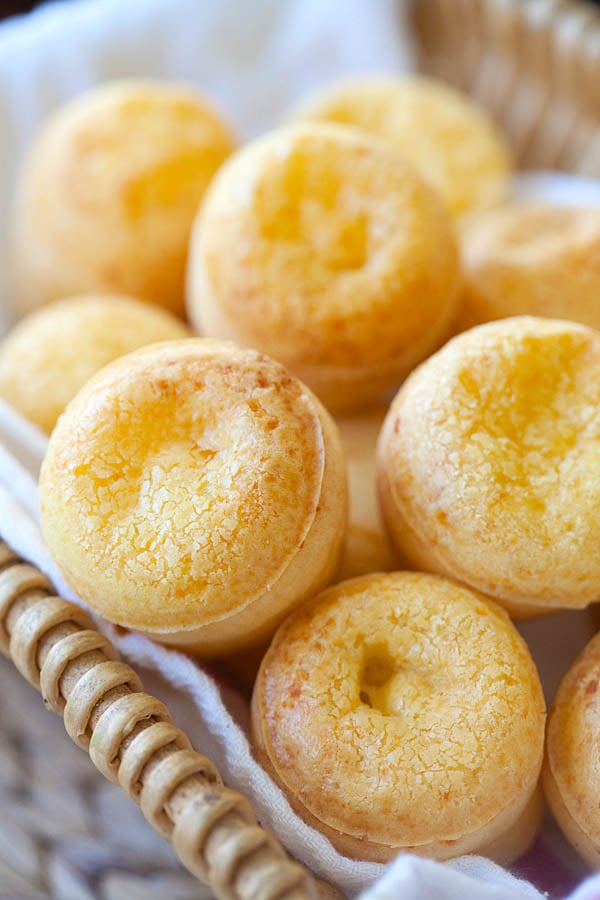 Creamy Garlic Chicken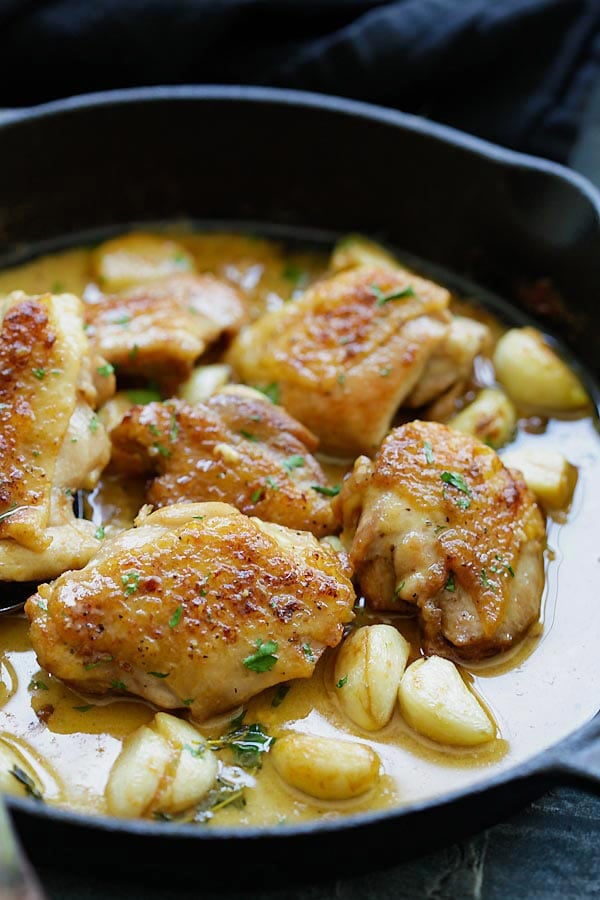 Mini Garlic Monkey Bread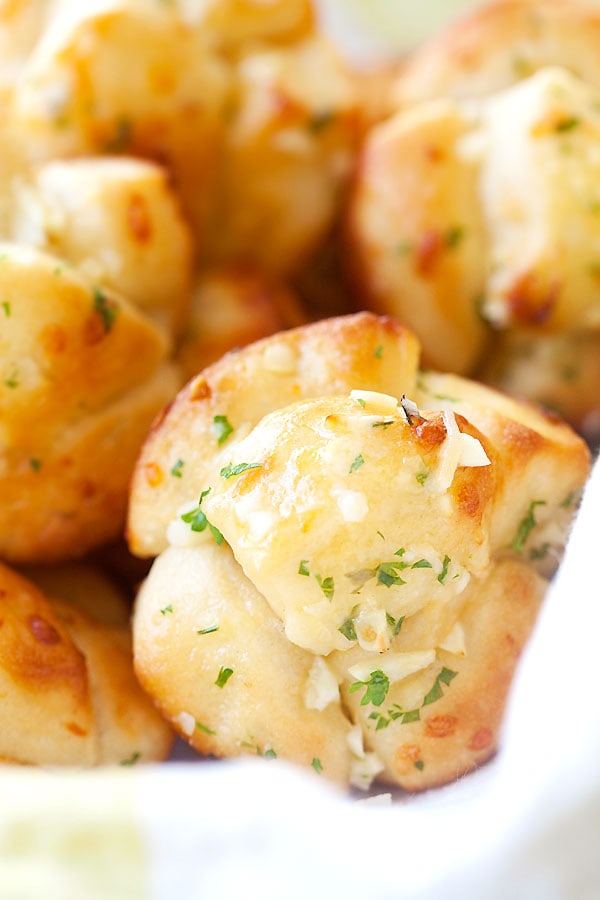 Limited Time Offer: $5.99 only. Available for download WORLDWIDE!
**Use it on Your Tablet, Mobile Phone, Desktop or Laptop**
Copyright © 2016 Rasa Malaysia. All rights reserved.