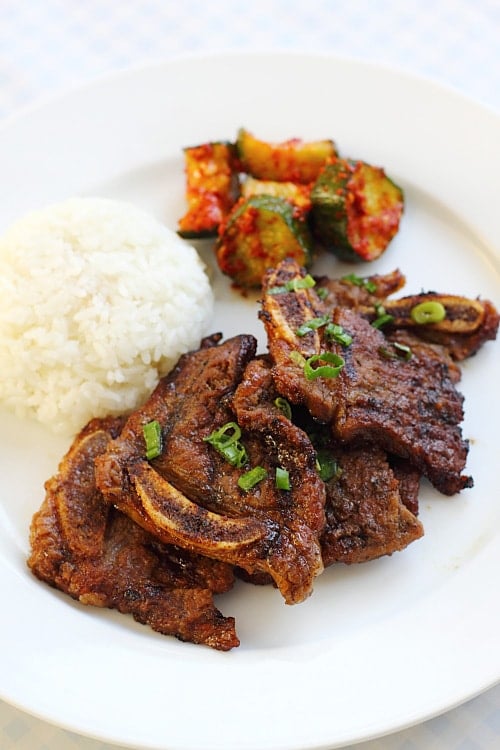 Korean Kalbi Ribs
Serves 4-6
Ingredients:
3 lbs Flanken-style short ribs (about 12 pieces)
Water
1 Asian pear
1/2 a white or yellow onion
1 cup soy sauce (I use Aloha shoyu)
1 cup citrus soda (like Sierra Mist)
1 TBS freshly grated ginger
1/4 cup sesame oil
3 cloves garlic minced or pressed
2 TBS sesame seeds
1/4 tsp red pepper flakes
1/4 cup minced green onion
Method:
Place ribs in a large casserole dish and fill it with water until the ribs are covered.  Let sit in the fridge at least 30 minutes, then pour off water and rinse the ribs and dish.
Return ribs to the casserole dish.  Grate the flesh of an Asian pear and half of an onion over the ribs.  Add all remaining ingredients to the ribs and use tongs stir marinade and make sure ribs are all soaking.  Cover the dish and refrigerate at least 30 minutes (overnight is better).
Heat a grill to medium high heat.  Use tongs to place ribs on the grill and cook for 3-4 minutes each side.  Garnish with additional green onion and sesame seeds if desired.  Serve with kimchee and rice.
Most-Pinned Recipes
Ginger Garlic Baked Chicken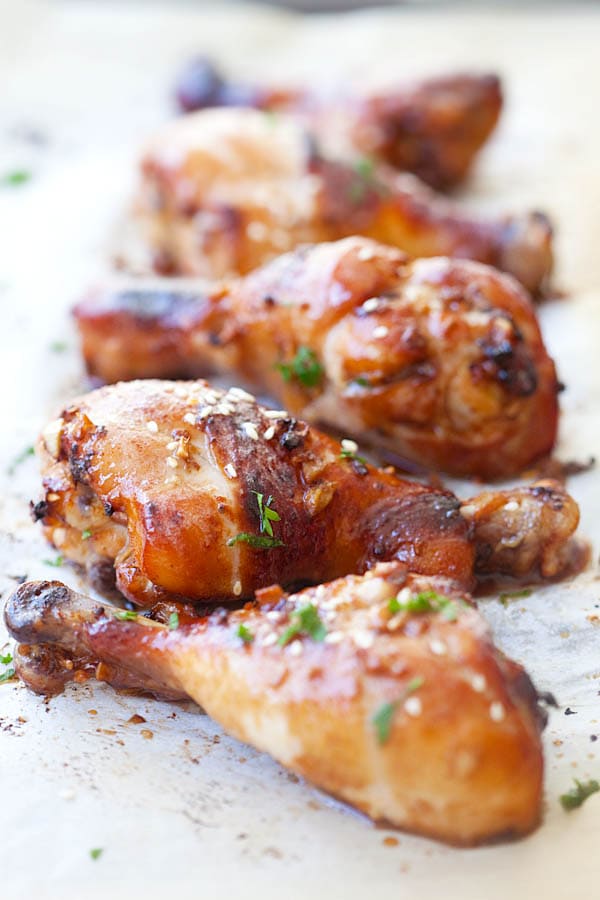 Crab Rangoon (Cream Cheese Wontons)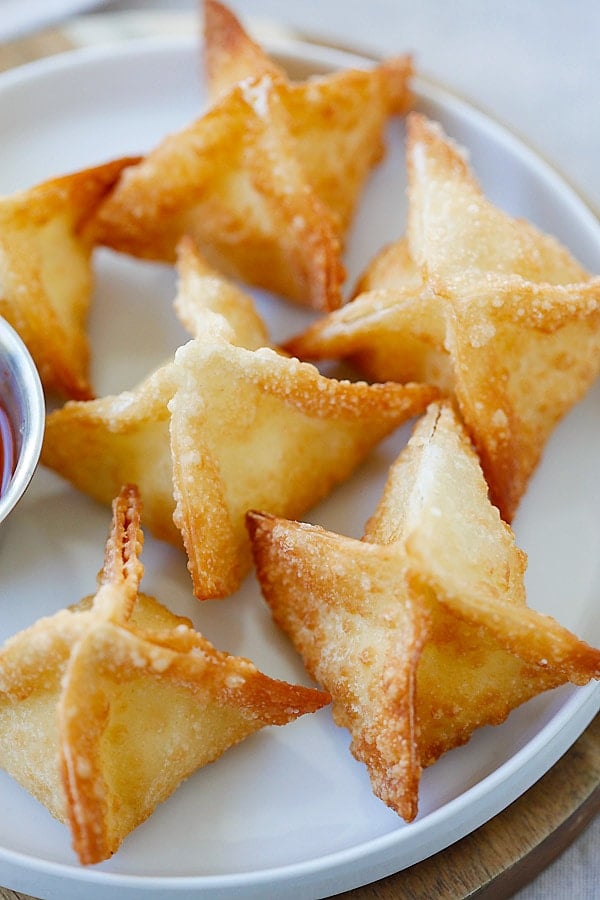 Chicken Wontons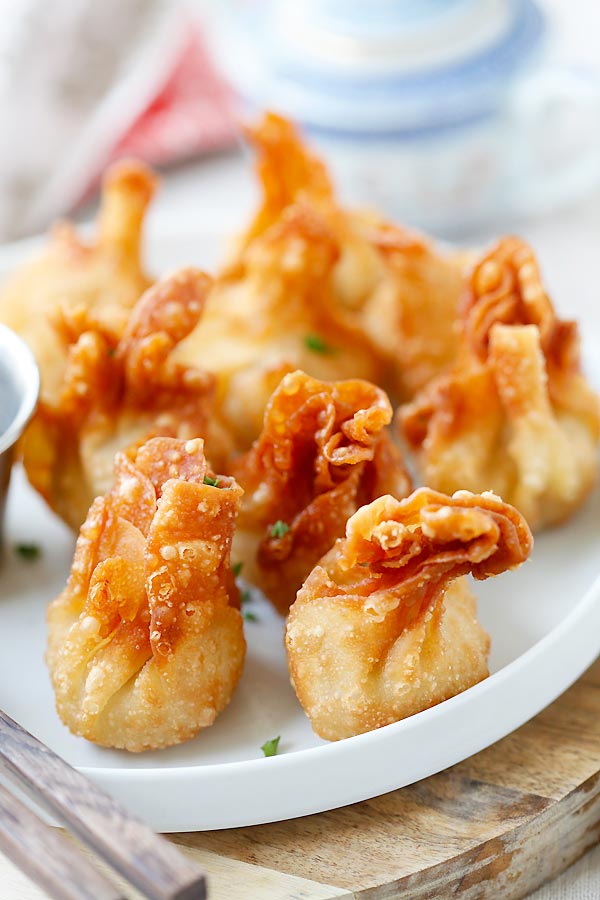 Onion Scallion Beef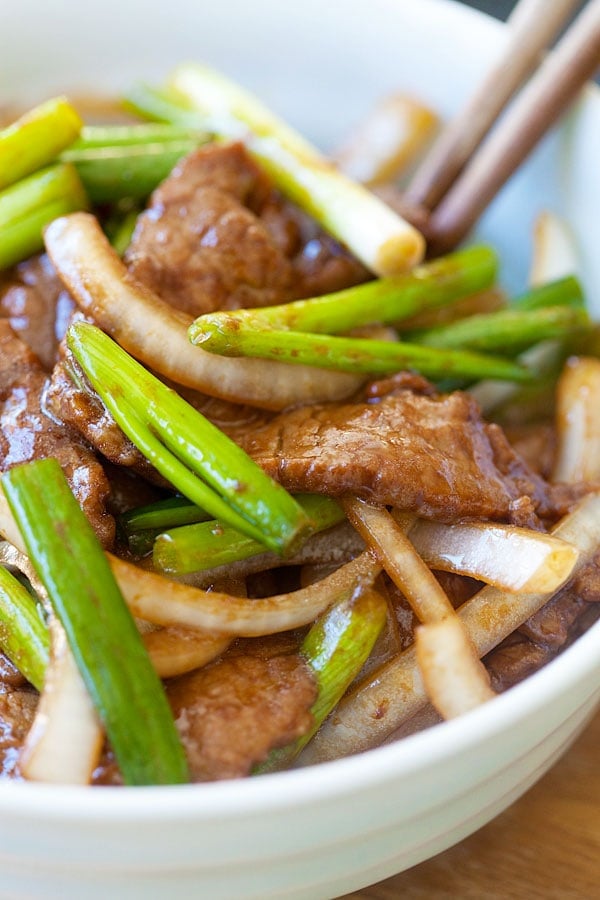 Thai Chicken Sate with Peanut Sauce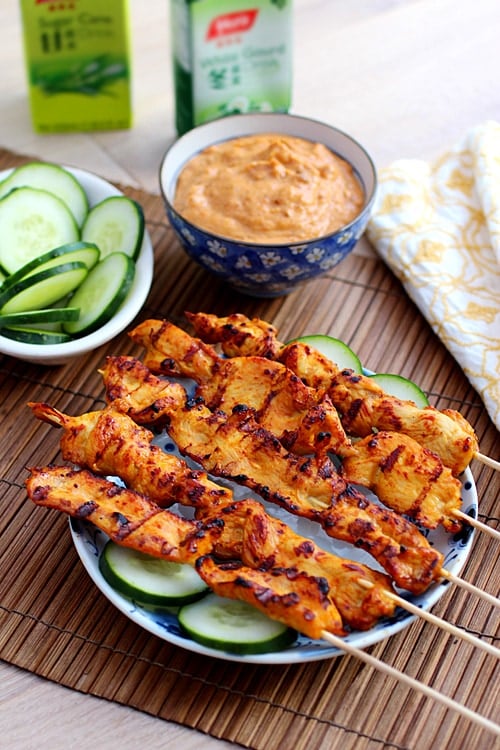 Thai Peanut Sauce