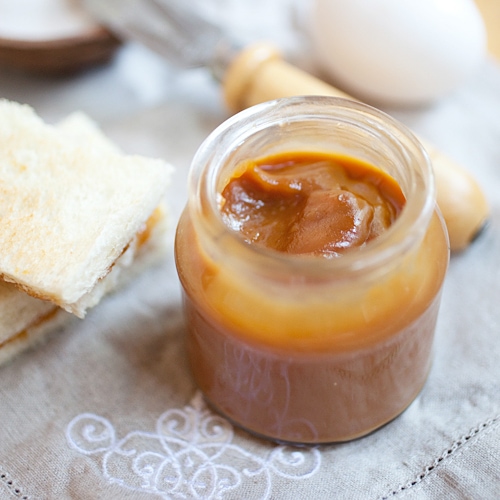 Kaya Recipe (Nyonya Coconut and Egg Jam)
Kaya Recipe (Nyonya Coconut and Egg Jam)
Ingredients:
4 eggs
130g sugar
200g thick coconut milk
3 pandan leaves (Screwpine leaves)
70 g sugar ( to cook caramel)
Method:
Beat eggs and sugar with hand whisk till sugar has dissolved.
Add coconut milk into egg mixture.
Sieve.
Put egg mixture into the double boiler and keep on stirring.
In a pan, stir fry the remaining 70g sugar till it melts and golden in color. Add the sugar into the egg mixture.
Continue stirring the egg mixture together with pandan leaves till it has thickened and golden in color. This process will take about 1.5 hours.
Remove from double boiler and cool thoroughly.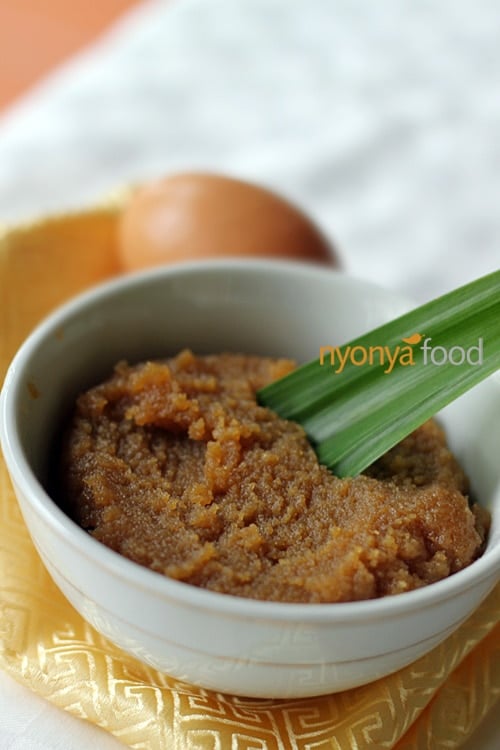 Siew Loon and I will be starting a pao/bao (steamed buns) series on Nyonya Food. We are kicking it off with a kaya recipe (Nyonya coconut and egg jam), and then follow with kaya pao/bao (kaya steamed buns), and a couple more scrumptious bao recipes. Whenever I am home in Penang, I love ordering various types of puffy and pillowy steamed buns from coffee shops. It's wonderful that we have Siew Loon, who is a master in kuih and such preparations to share her wonderful recipes with us.
Contributor: Ho Siew Loon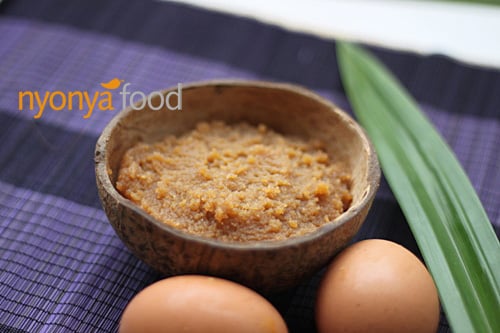 For the past two weeks I have been trying my hands on making pao/bao (steamed buns) with different types of fillings. Kaya—Nyonya coconut and egg jam—filling is one of my favorites. I decided to make my own Kaya as the store-bought kaya has a thin consistency which I can't use it for my pao/bao filling. And of course it is always healthier to make our very own Kaya without any preservatives and less sugar…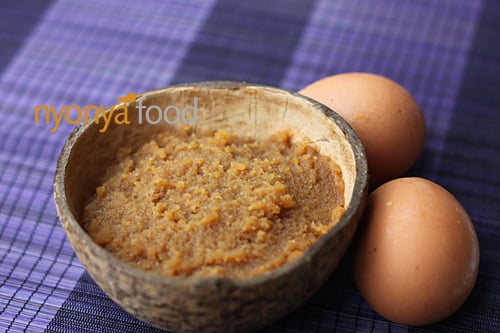 Kaya is actually from a Malay word which means "rich" based on it's rich golden brown color. It is a coconut jam made from coconut milk, duck eggs or chicken eggs  flavored with pandan leaves and sweetened with sugar. It is widely eaten in Southeast Asia either as a spread on a piece of toast, topping for Nyonya kuih or as fillings for steamed buns (bao) and baked buns.