Korin Charcoal Barbecue Grill Giveaway (CLOSED)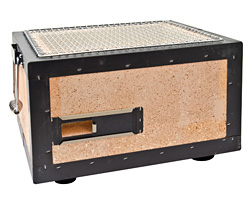 http://rasamalaysia.com/korin-charcoal-barbecue-grill-giveaway/
Korin Charcoal Barbecue Grill Giveaway (CLOSED)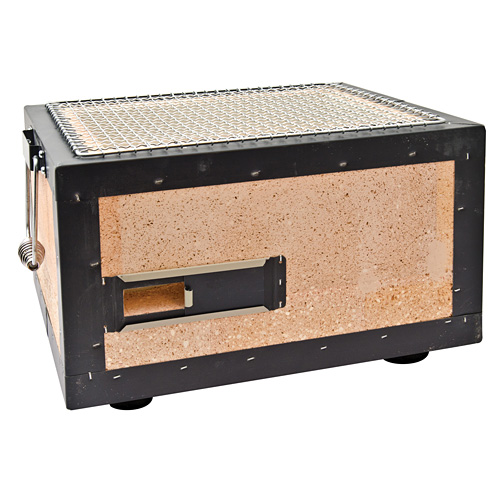 Update: The winner is Abbie L.
I am partnering with my client Mizkan to giveaway a Korin Small Charcoal Barbecue Grill and a set of Mizkan products. There will be one (1) winner whom will receive one (1) Korin Small Charcoal Barbecue Grill (US$169 suggested retail value) and (1) Set of Mizkan products (US$30 suggested retail price). Total value of the prizes is approximately US$200.
Nothing tastes quite like charcoal grilled chicken skewers or yakitori. Now you can make delicious yakitori and other grilled dishes on your patio tabletop with this convenient Japanese style charcoal grill. Japanese charcoal (sumi or binchotan) tends to burn cleaner and hotter than the usual briquettes and can be used at the table, so no one misses the party or picnic tending to the grill. Makes food taste great!
Korin Small Charcoal Barbecue Grill Features
Dimensions: 12.25″L x 9″W x 7.9″H
Includes cooking net
For 2-4 persons
Caution! Please do not burn charcoal indoors. All types burning charcoal will produce Carbon Monoxide. Carbon monoxide poisoning through this oderless gas is hazardous to one's health.
Mizkan Set Includes:
Mizkan (Bonito Flavored) Soup Base
Mizkan HONTERI® Mirin Seasoning
Mizkan Sesame Dressing
Mizkan Yuzu Citrus Dressing
Mizkan Miso and Mustard Dressing
Mizkan Ginger Dressing
Mizkan Mustard and Soy Sauce Dressing
Eligibility: United States only. Closing Date: August 12, 2012, 11:59 pm PST. Winner will be randomly selected and contacted via email on August 13, 2012. The prize is proudly sponsored by Mizkan.
Other Amazing Prizes & Giveaways:
Click Images Below for Similar Recipes:
LOVE THE RECIPE & PHOTOS? PLEASE SHARE:
Sign Up for Email Updates
Enter your email for new updates: recipes, giveaways, and more!