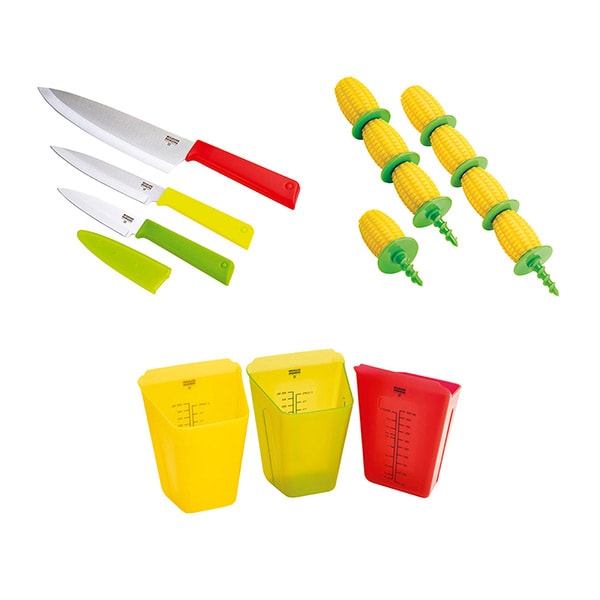 UPDATE: The winner is Sally Tews.
I am partnering with my friends at Kuhn Rikon to giveaway Colori® + Classic Professional Set, Mise En Place Cooking Set and Corn Holder Set, TOTAL MSRP: $47.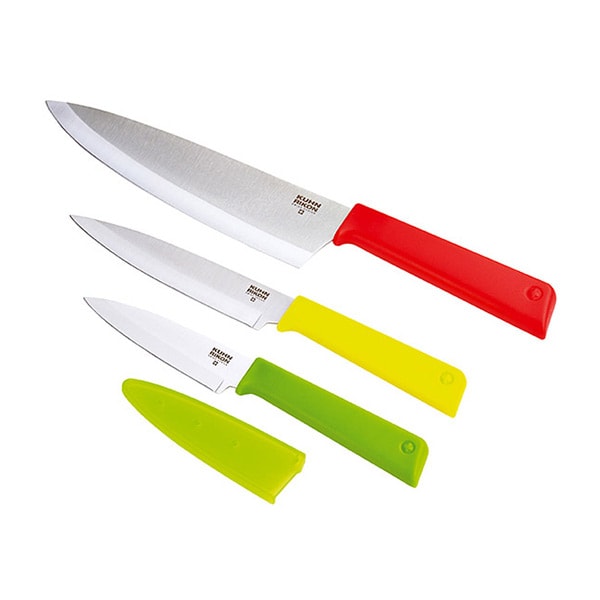 Colori® + Classic Professional Set
Classic knives offer convenience through their sharpness, secure-grip handles, and lightweight design, making all of your kitchen prep tasks a breeze. This set contains a Paring Knife, Utility Knife, and Chef's Knife. The most important knives you need in your kitchen in one set. Each knife has a sharp Japanese stainless steel blade with a colorful ergonomic handle and matching safety sheath. Japanese stainless steel blades are super sharp, making short work of cooking tasks.
Features:
Handy all-purpose knives – can handle all your kitchen prep-tasks in record time.
Paring Knife: perfect for slicing cheese for your sandwich, peeling an apple, or chopping vegetables.
Utility Knife: for de-boning meats and other tricky kitchen tasks.
Chef's Knife: chops, dices and minces fruits, vegetables, cheese, meat, and more.
Ultra-sharp Japanese stainless steel blades.
Blades stay super sharp.
Safety sheaths included.
Warning: Not for children – blade is sharp. Store with protective sheath. Improper use may result in injury.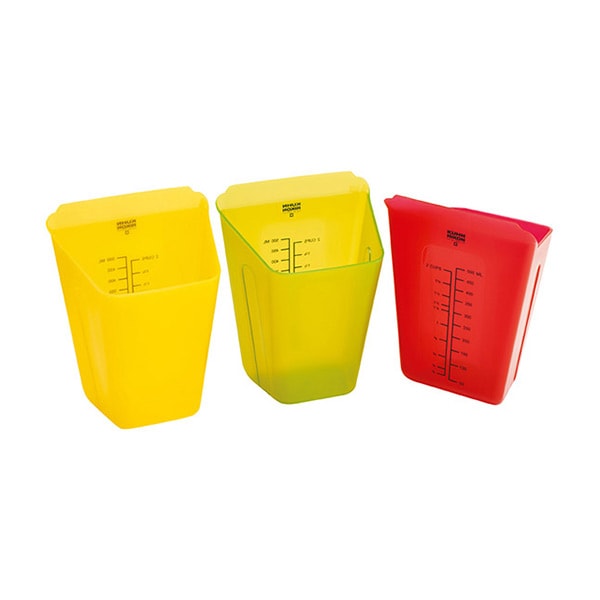 Mise En Place Cooking Set
Prep like a pro! This colorful set of 3 is ideal for organizing ingredients when making soups, stews, baked goods, and more.
Measuring marks help keep prep accurate. The flat edge scoops items from the cutting board, making prep fast and easy.
Features:
Flat edge scrapes for easy use with cutting board.
Easy-to-read measurements.
Measures from ¼ cup to 2 cups and 50 to 500 ML.
Side grips make it easy to hold.
Ideal for dry or liquid ingredients.
Stacks together for space-saving storage.
Dishwasher safe for easy cleaning.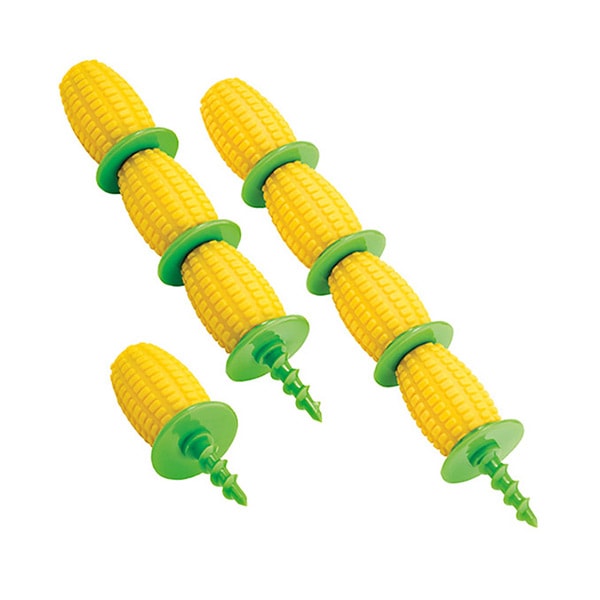 Corn Holder Set
Summertime fun! Enjoy these cheerful corn holders at your next outdoor party. This set will keep your hands clean and cool while holding hot corn on the cob. The soft, textured handles provide a secure grip, while the corkscrew tip ensures the cob is firmly attached.
Features:
Corkscrew tip holds corn securely.
Soft, textured handles for a clean and comfortable grip.
Set of 8 Corn Holders makes 4 pairs.
Stacks together for safety and convenience.
GIVE US SOME LOVE!
Like Rasa Malaysia on Facebook. (Click on the Like button below.)