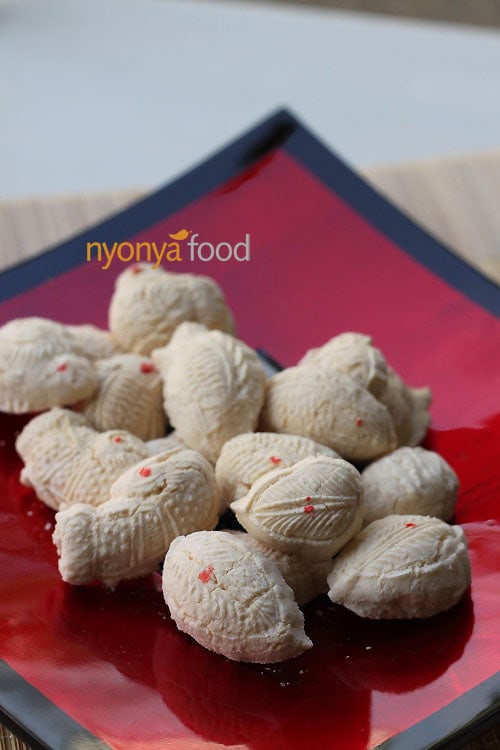 My contributor Siew Loon is baking up a storm for Chinese New Year and today she is sharing a traditional Chinese New Year cookie recipe: kuih bangkit. I remember many childhood days when I helped my family making this goodies. For other Chinese New Year recipes, don't forget to check out my posts at Rasa Malaysia: soy sauce chicken, ginger and scallion fish, crab noodles, and more.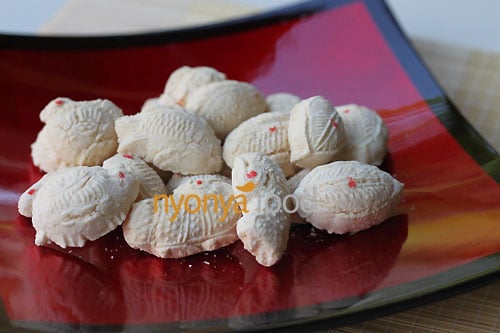 Contributor: Ho Siew Loon
I am back again with my new year goodies. I have always enjoyed making the new year goodies as this is the time all family members will get together and help. This time around it is the traditional nyonya Kuih Bangkit. This little figurine goodies has lost its popularity among the younger generation and has been taken over by western cookies such as chocolate chips cookies, butter cookies, etc. I remember that Kuih Bangkit is a must for Chinese New Year and every house that you visit, you will sure to find it…(get kuih bangkit rcipe after the jump)
Kuih Bangkit is a traditional Chinese New Year cookies and it is made mainly from tapioca flour, eggs and coconut milk. It is a cookie that is hard on the outside but melts in your mouth. This is one cookie that has quite a long shelf life compared to other cookies like Pineapple Tarts. It can be kept for about 2 months if stored in airtight container.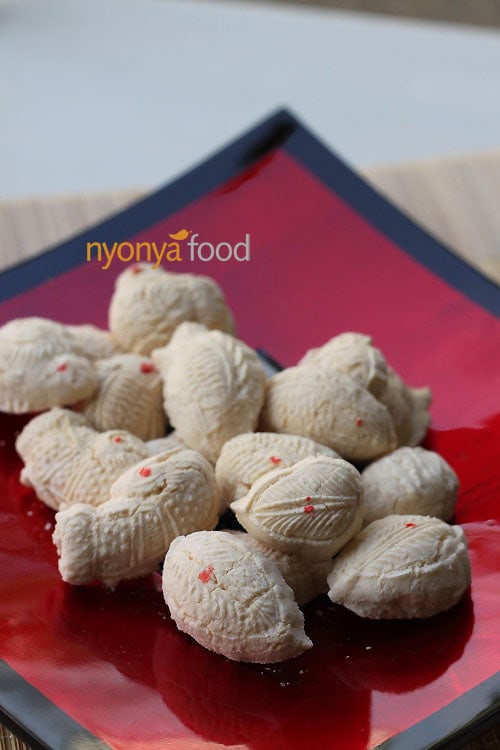 Kuih Bangkit Recipe
Ingredients:
150g corn flour
600g arrowroot flour
1-2 pandan leaves, cut into 3-cm lengths
3 egg yolks
150g castor sugar
250ml thick coconut milk
Method:
Fry the corn flour, arrow root flour and pandan leaves in a dry wok over a low heat until the flour is light, about 30 minutes. Leave to cool overnight.
Whisk the egg yolks and sugar untl very thick and stir in 250ml of the coconut milk gradually (you may not need to use all the milk if the texture is too runny). Then knead in enough flour to form a pliable dough, about 5 minutes.
Lightly dust a wooden Kuih Bangkit mould with the remaining flour, Press a small piece of dough into each of the designs of the mould, trim off excess dough with a butter knife and knock the mould gently against the worktop to dislodge the cookies.
Arrange the cookies on a lightly floured baking trays. Bake at 150C (350F) for 10-20 minutes, remove cookies after 15 minutes.
Cook's Note:
Kuih Bangkit is cooked when the back of the cookies are slightly brown.
Most-Pinned Recipes
Brownie Butter Cake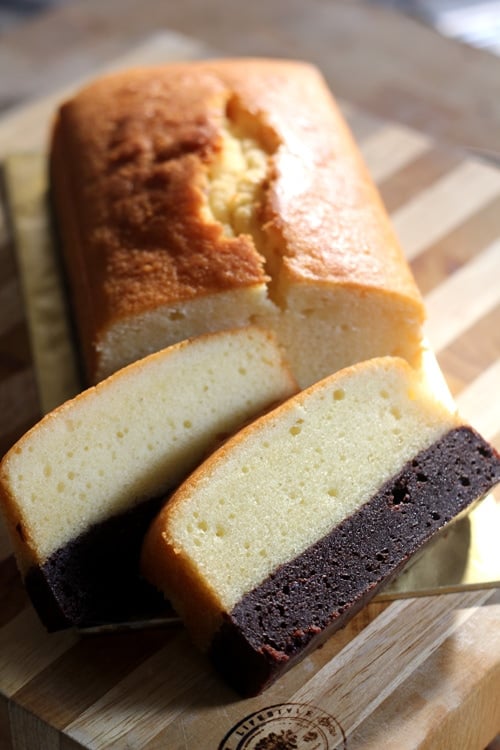 Nutella Cheesecake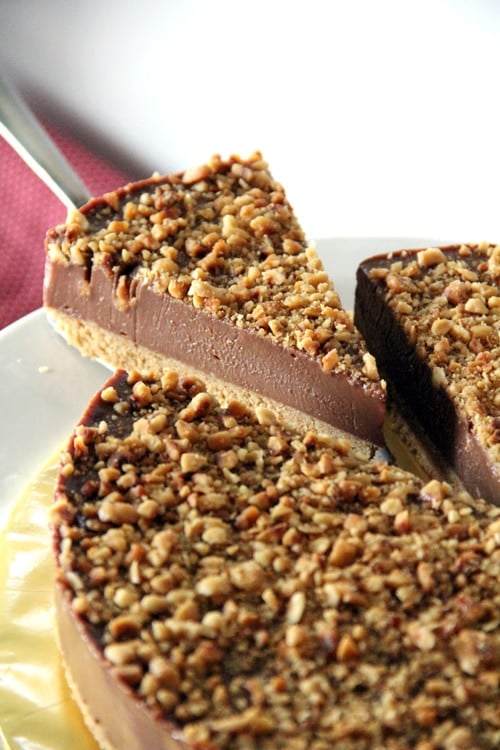 Chocolate Chip Cookie Dough Cheesecake Bar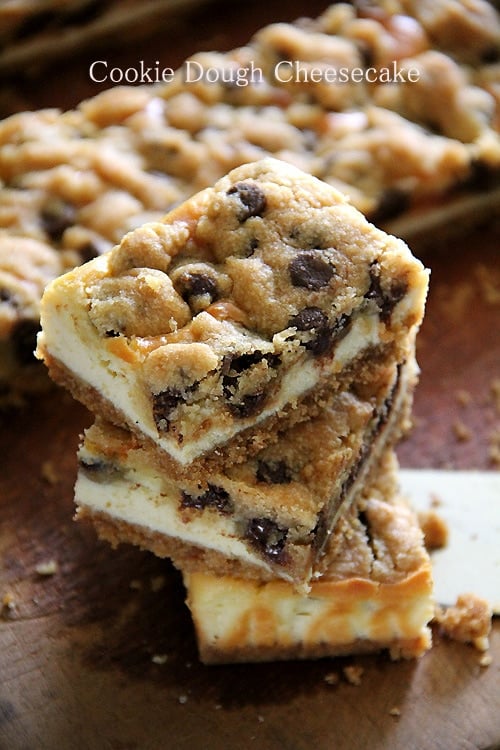 Butter Cake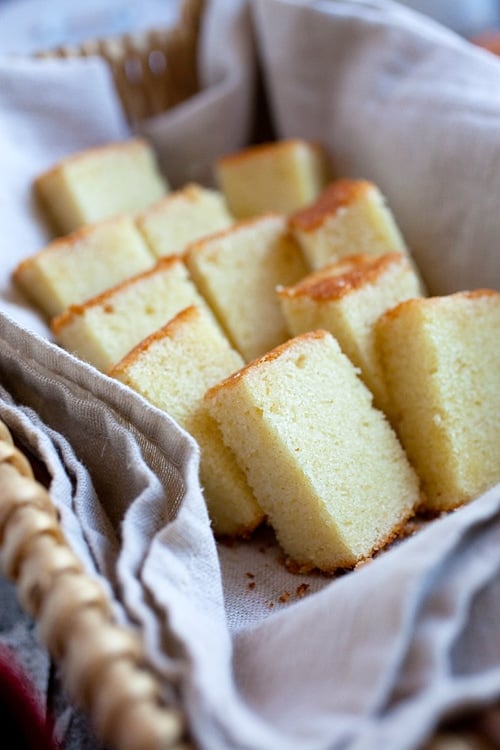 Peanut Butter Cheesecake Brownies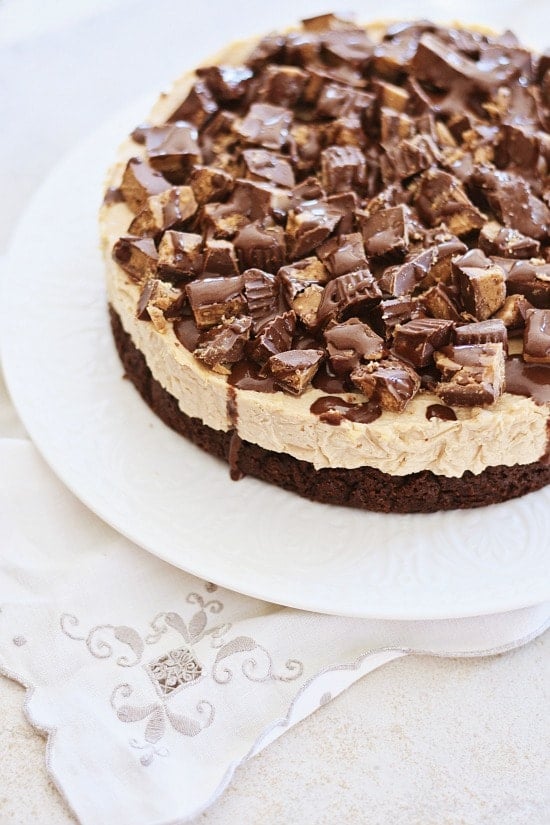 Meyer Lemon Pound Cake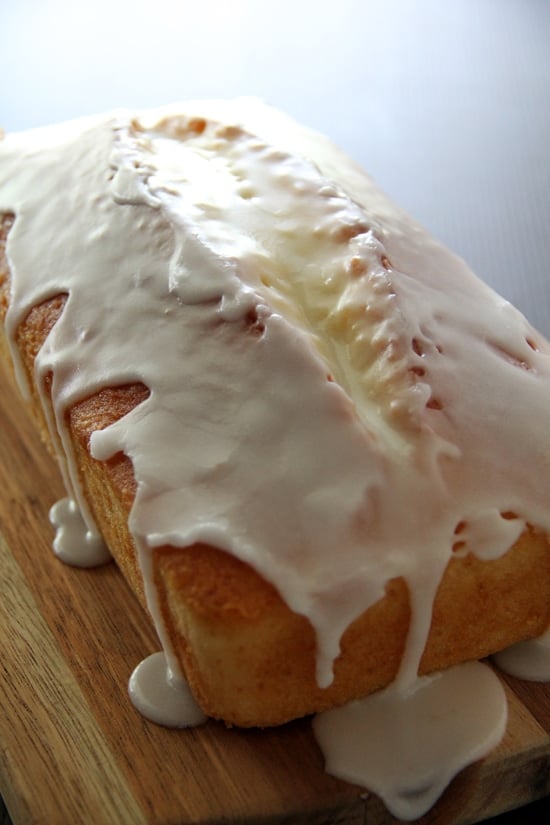 Limited Time Offer: $5.99 only. Available for download WORLDWIDE!
**Use it on Your Tablet, Mobile Phone, Desktop or Laptop**
Copyright © 2016 Rasa Malaysia. All rights reserved.