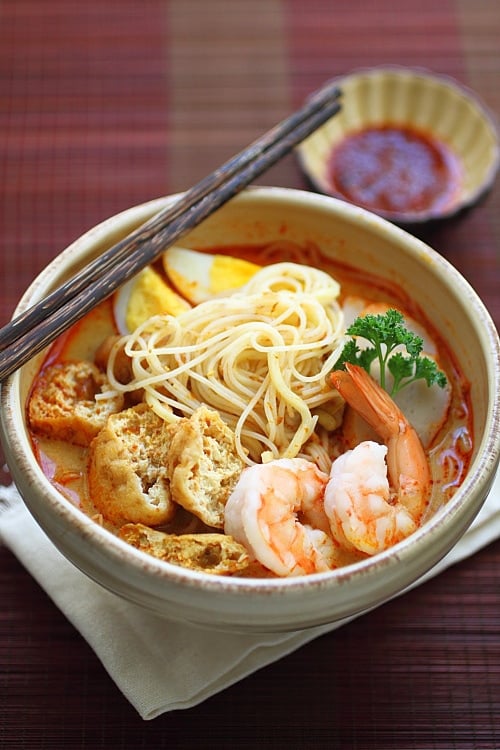 Laksa is a spice-laden noodle dish that is popular in Malaysia and Singapore; it's a noodle dish that is quickly gaining popularity outside of Southeast Asia because of the scrumptious taste. To most people, especially the western media, laksa means curry laksa, a noodle dish in coconut milk and curry soup base. The truth is, there are many different  types of laksa but the two dominant ones are curry laksa (coconut milk based) and asam laksa (tamarind based). Laksa is an iconic street food served by street vendors (hawkers) throughout Malaysia, a dish that I grew up eating…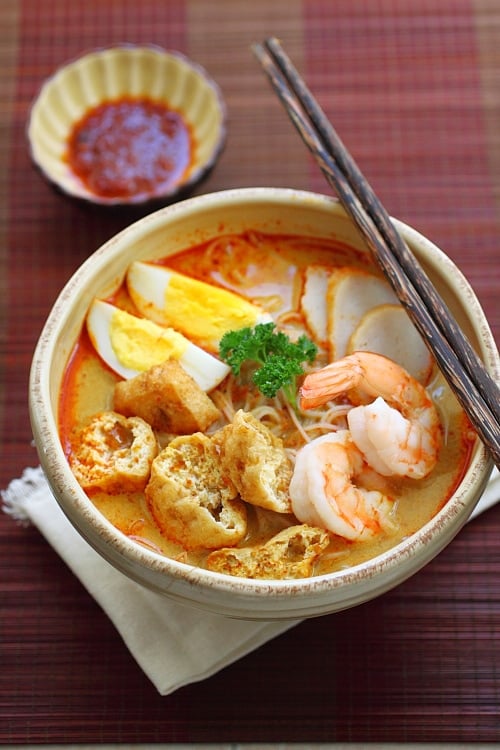 In my hometown Penang, laksa simply means Asam Laksa, a spicy and sour fish-based noodle dish. My Penang laksa recipes are here and here. In Penang, curry laksa is known as curry mee and my recipe is here.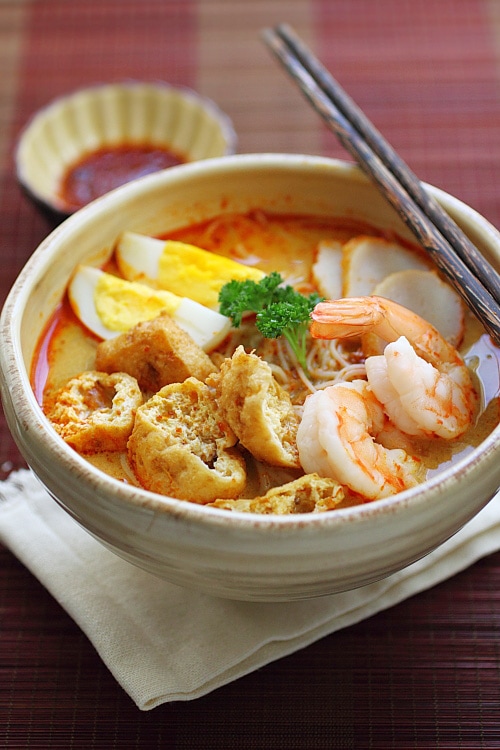 Are you confused yet?
Anyway, today I am sharing a "friendly" laksa recipe with you. I have adapted this laksa recipe so the taste appeals more to the western palate. I also did a twist by adding evaporated milk to the laksa stock, so it's half coconut milk and half evaporated milk. The end result is a creamier version of laksa without the dominant flavor of coconut milk. To further enhance the aroma of the broth, I threw in a few kaffir lime leaves. The laksa was so delicious that even my friend's 2 year old and 4 years old enjoyed it.