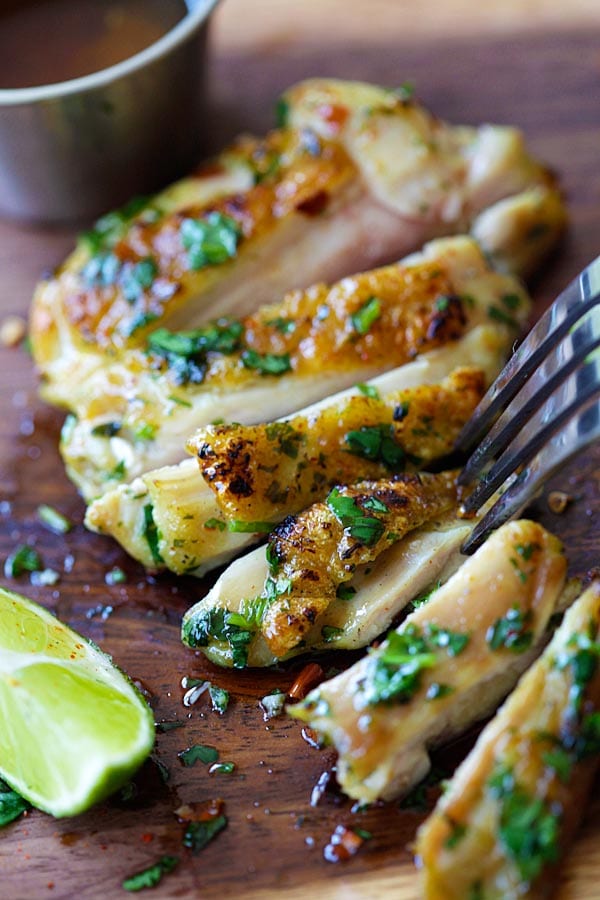 Lemongrass Cilantro Chicken
Lemongrass Cilantro Chicken – crazy delicious grilled chicken marinated with lemongrass, cilantro and serve with a sweet and savory honey dipping sauce.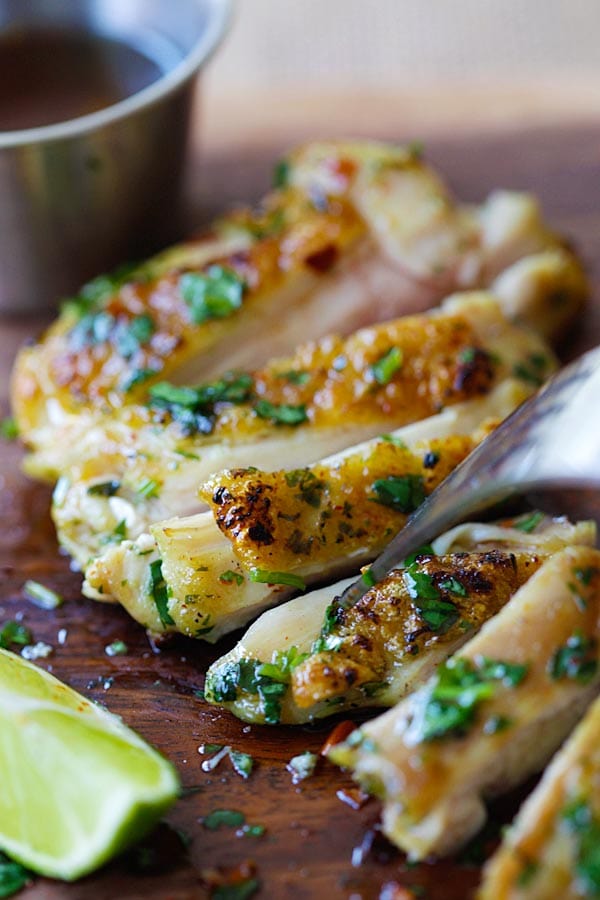 A few months ago, when my copy of Food & Wine Annual Cookbook 2012 arrived, the lemongrass cilantro chicken recipe immediately caught my eyes. The recipe head note states that the chicken is called pings, or simple grilled dishes that are very popular all over Laos, and that the lemongrass cilantro chicken is a great example of pings.
I immediately earmarked the lemongrass cilantro chicken recipe and made it over this past weekend. The grilled chicken was smoky, with the aroma of lemongrass, the fragrance of cilantro leaves, and the sweet, savory, sour, and pungent dipping sauce. I love it.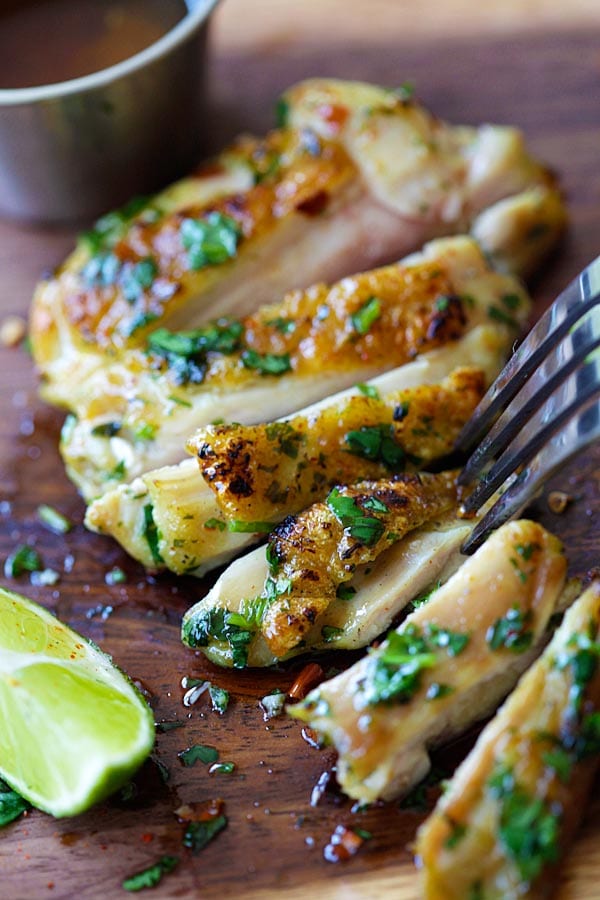 Lemongrass Cilantro Chicken Recipe
Source: Food & Wine
Serves 4 | Prep Time: 15 mins | Cook Time: 15 mins
Ingredients:
4 boneless chicken breast halves with skin
Marinade:
2 stalks lemongrass, white part only, cut into 1-inch pieces, pounded and bruised
1 cup packed chopped cilantro
4 large shallots, coarsely chopped
8 tablespoons (~120ml) vegetable oil
Honey Dipping Sauce:
5 tablespoons (~75ml) water
1 1/2 teaspoons sugar
2 teaspoons honey
1/4 teaspoon crushed red pepper
1 tablespoon white vinegar
1 tablespoon fish sauce
Salt and freshly ground black pepper to taste
1 cup small mint leaves for garnishing, optional
1 lime, sliced for garnishing
Method:
Combine the ingredients for the Marinade in a shallow dish. Transfer the chicken into the dish and coat well with the Marinade. Cover the dish and marinate overnight.
Prepare the Honey Dipping Sauce by combining the water, sugar and honey in a small saucepan and heat it over medium heat. Stir until sugar dissolved. Pour the mixture into a bowl and add the crushed red pepper. Let it cool to room temperature before adding the white vinegar and fish sauce. Add salt and freshly ground black pepper to taste. Refrigerate until use.
To grill the chicken, scrape the marinade off the chicken breast. Season the chicken with salt and freshly ground black pepper to taste. Grill the chicken with skin side down for about 3-4 minutes, until the skin is lightly burned and crisp. Reduce the heat or move the chicken to another part of the grill with lower heat. Let it cook for another 2 minutes. Turn the chicken over and cook until desire tenderness, about 4-5 minutes.
Let it rest for 3-5 minutes before slicing the chicken. Serve with warm steamed rice.

Most-Pinned Recipes
Ginger Garlic Baked Chicken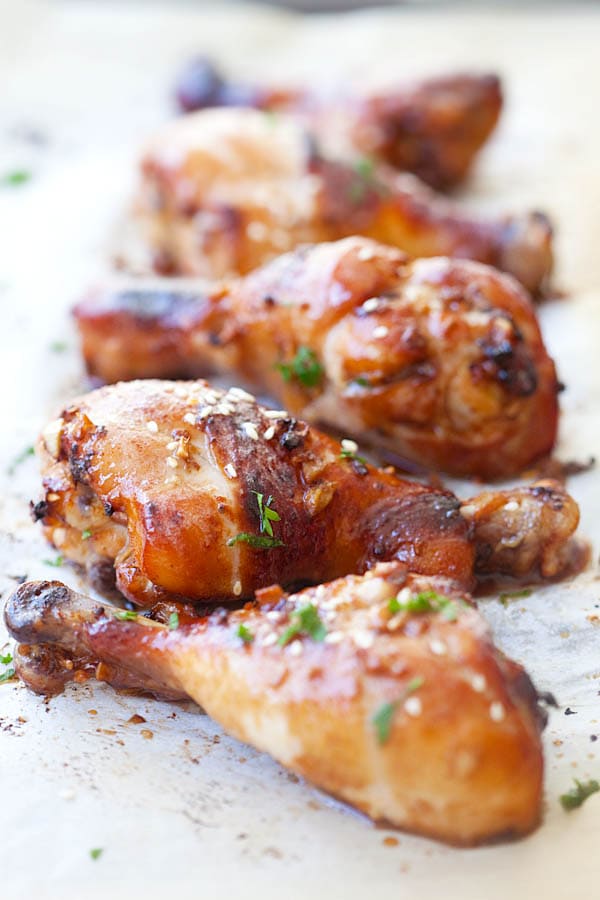 Crab Rangoon (Cream Cheese Wontons)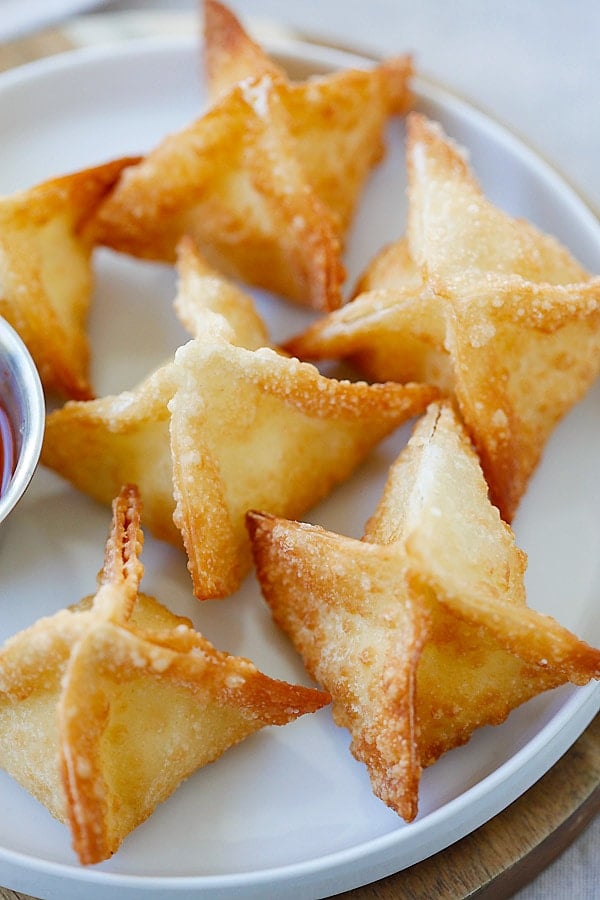 Chicken Wontons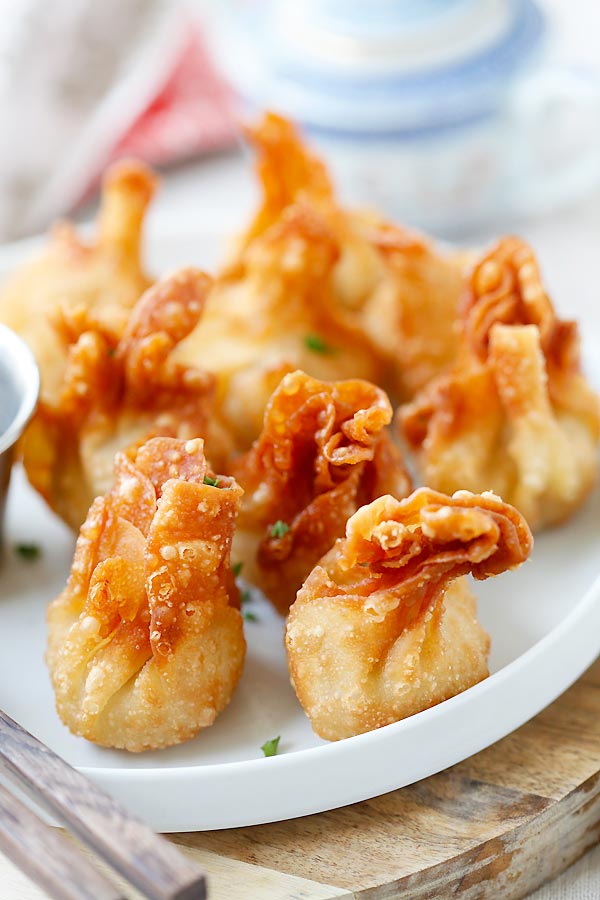 Onion Scallion Beef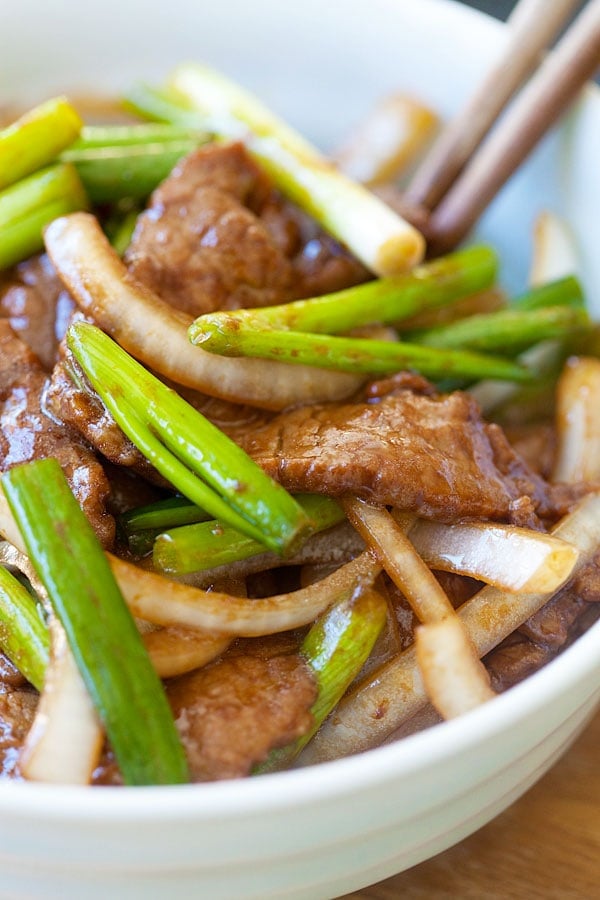 Thai Chicken Sate with Peanut Sauce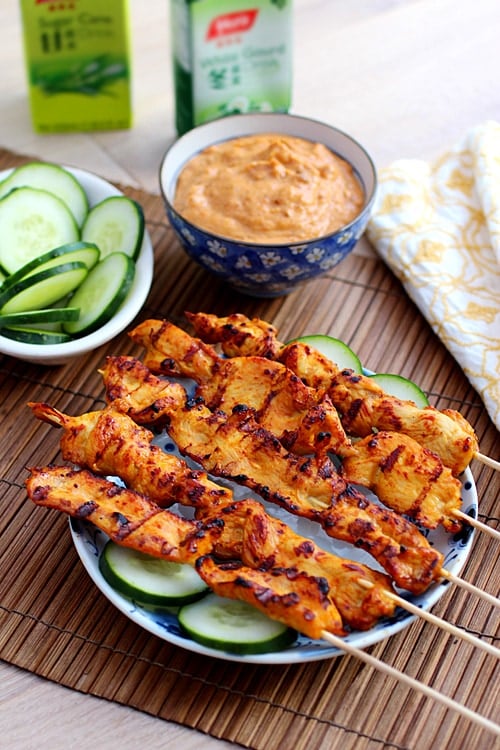 Thai Peanut Sauce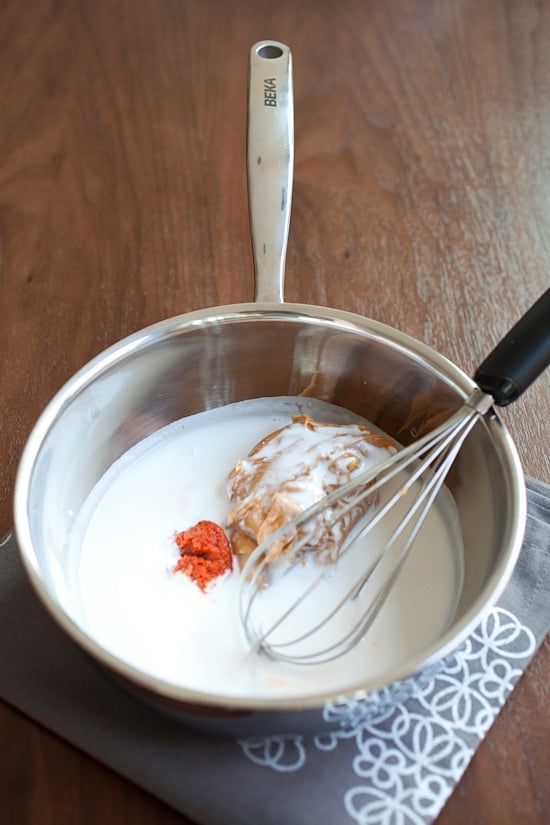 Limited Time Offer: $5.99 only. Available for download WORLDWIDE!
**Use it on Your Tablet, Mobile Phone, Desktop or Laptop**
Copyright © 2016 Rasa Malaysia. All rights reserved.