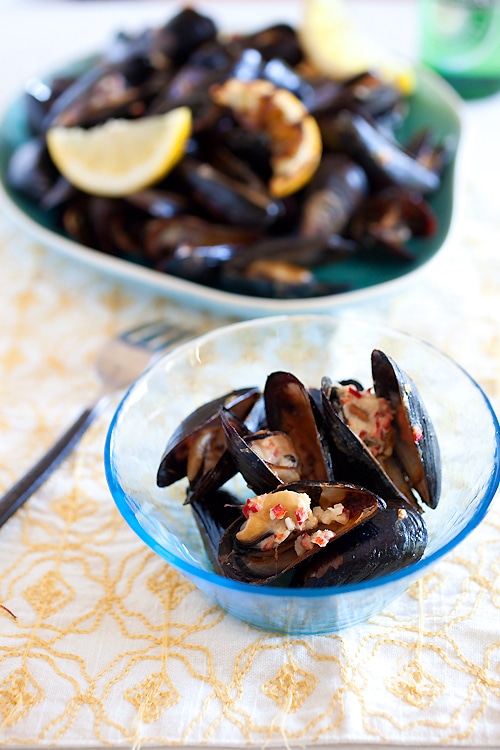 I hope everyone have had a great July 4th celebration. This July 4th marks the 7th anniversary of Rasa Malaysia. Yep, seven years ago on July 4th, 2006, I started Rasa Malaysia as a hobby. Never have I thought that this humble blog has flourished into something so big and meaningful…I have to thank you—my readers. Thanks for staying with me and your tremendous support all these years, and I hope to be serving you more easy and delectable recipes in many years to come. Thank you!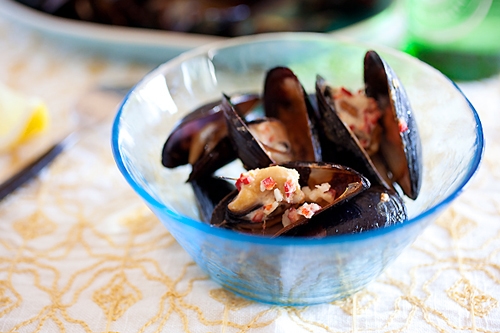 Anyway, everything has been going very well for me on Rasa Malaysia and I am so excited that I am one of the contributors to the launch of KithenAid's new blog "Kitchenthusiasts." My challenge was "Rock a Cookout" with KitchenAid Outdoor Grill. Summer is in full swing now and I'm sure everyone has many summer BBQ's to attend to. To me, there is nothing more fun—and delicious—than having your friends and family together for a summer cookout with an outdoor grill.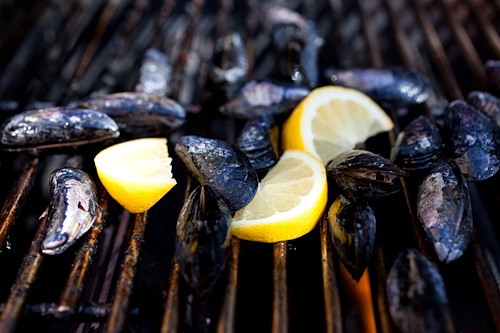 While chicken, steak, and burgers are popular, I wanted to challenge myself to rock a cookout with fresh mussels. Mussels are briny and they are especially enticing—and aromatic— when grilled over fire. My recipe is quick and easy, and the total prep time and cook time are short so you can have more fun mingling with your friends and family instead of manning the grill all day long. I love pairing these Lemongrass and Coconut Cream Grilled Mussels with cold beer as they are absolutely delightful and addictive.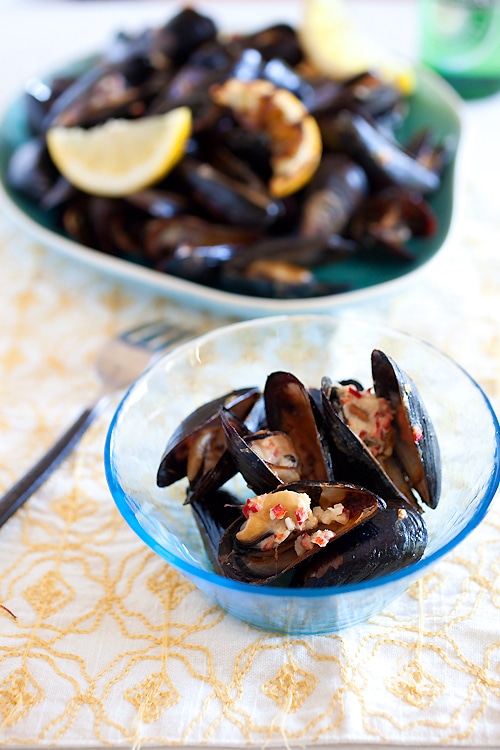 Lemongrass and Coconut Cream Grilled Mussels Recipe
Serves 4 | Prep Time: 20 Minutes | Cook Time: 10 Minutes
Ingredients:
2 lbs live mussels, scrubbed and debearded
1 lemongrass
2 cloves garlic
1 red chili, seeded
1 lemon, cut into wedges
1/3 cup coconut cream (preferred) or coconut milk
2 tablespoons olive oil
Method:
Scrub and debeard the mussels, rinse with water thoroughly for a few times. Drained and pat dry with paper towels, set aside.
Use only the bottom white part of the lemongrass, about 5-inch length. Use a zester/grater to grate the lemongrass.
Finely mince the garlic and finely chop the seeded red chili.
Add the lemongrass, garlic, and red chili into the coconut cream. Squeeze the juice from two lemon wedges into the coconut cream mixture, stir to combine well. Save the remaining lemon wedges for grilling.
Lay the mussels on a sheet of aluminum foil, drizzle the olive oil on the mussels. Make sure that the mussels are nicely coated with the oil. The olive oil adds a nice glossy sheen and aroma to the grilled mussels.
Fire up the KitchenAid grill on high heat, to 300°F. Arrange half of the mussels and some lemon wedges on the grill. Cover the grill and grill for about 3 – 4 minutes or until the shells are open.
Using a barbeque brush, add the coconut cream mixture onto the mussels. Turn the lemon wedges to grill the other side.
Cover the KitchenAid Grill and grill for another 1 – 2 minutes. Remove the mussels from the heat and repeat the steps above for the remaining mussels.
Transfer the grilled mussels and lemon wedges to a serving platter and serve immediately.
Most-Pinned Recipes
Ginger Garlic Baked Chicken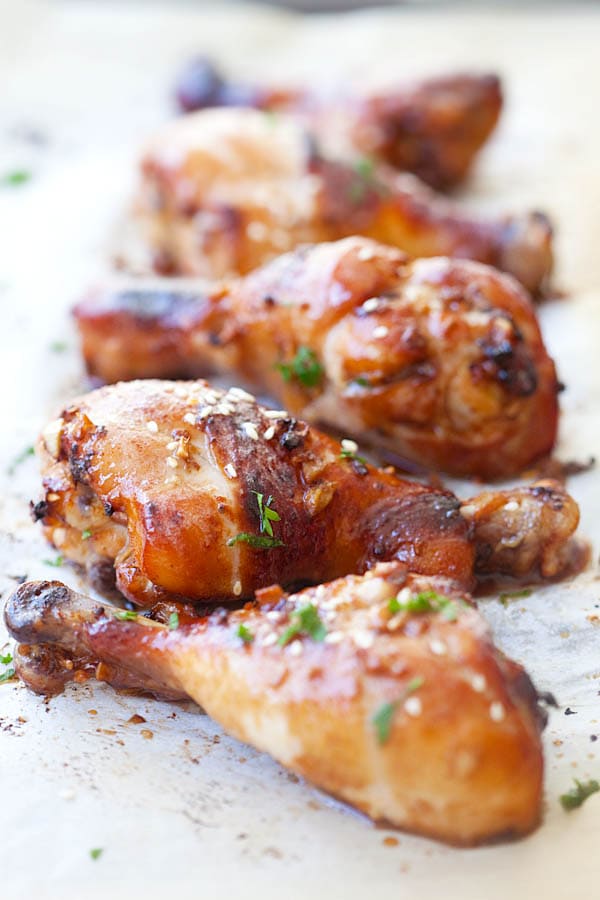 Crab Rangoon (Cream Cheese Wontons)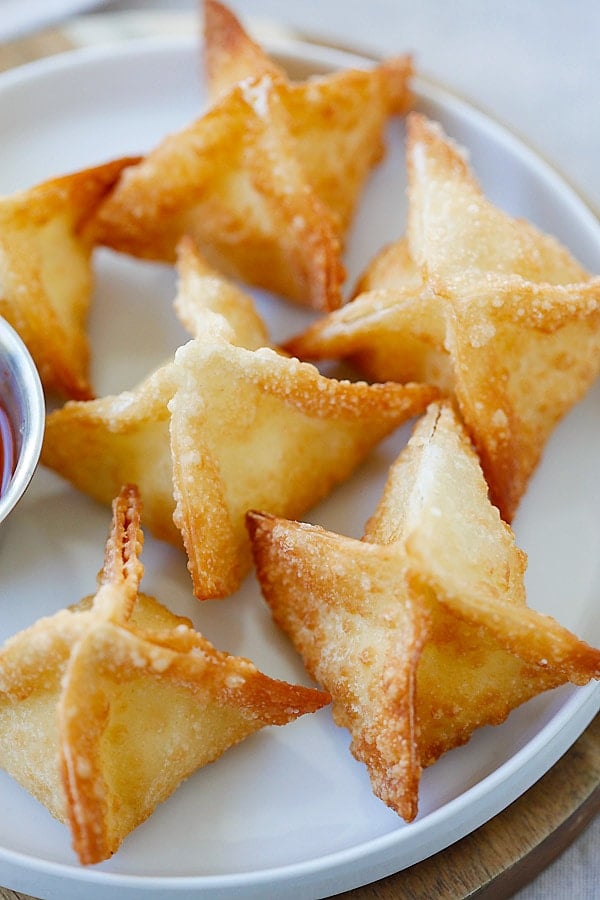 Chicken Wontons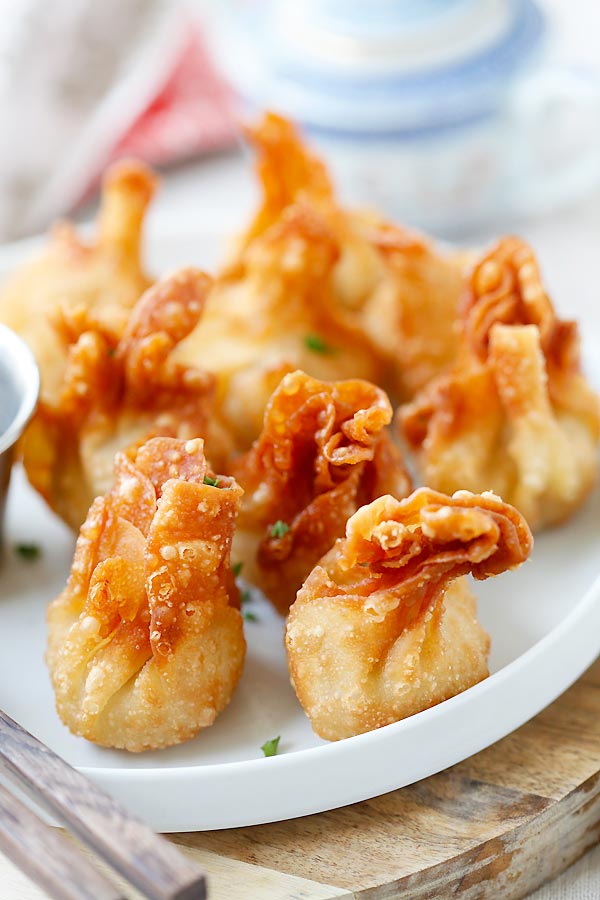 Onion Scallion Beef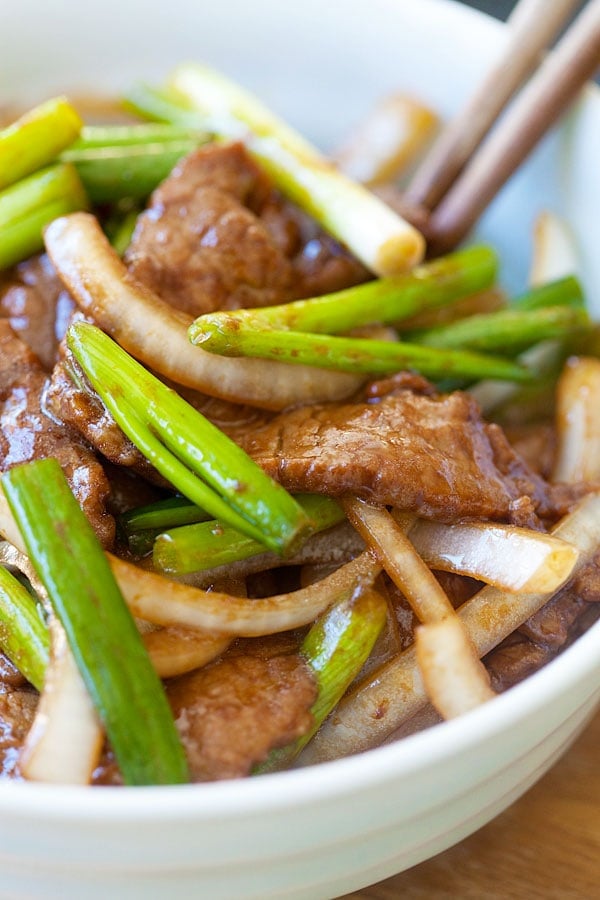 Thai Chicken Sate with Peanut Sauce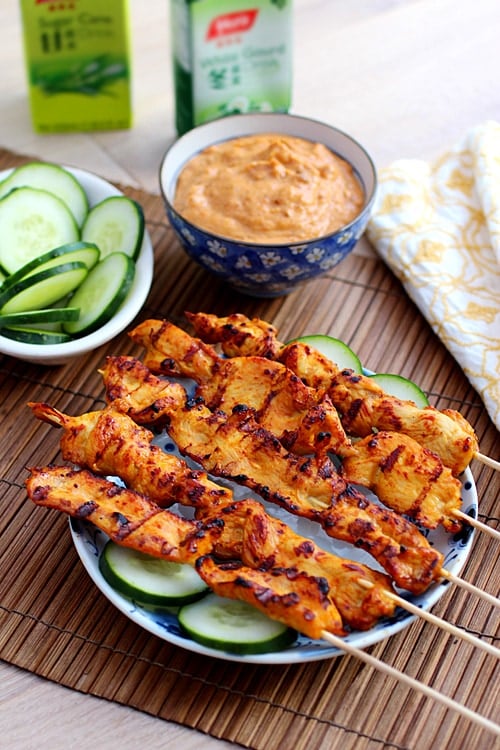 Thai Peanut Sauce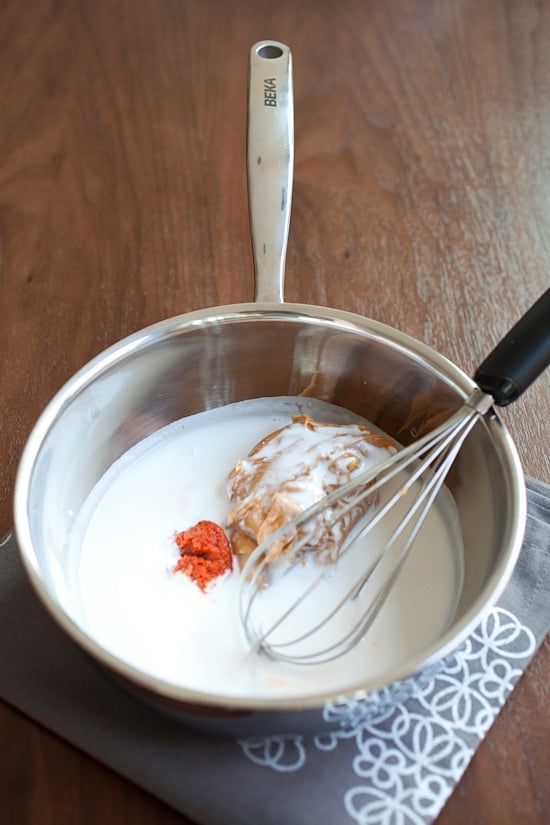 Copyright © 2016 Rasa Malaysia. All rights reserved.