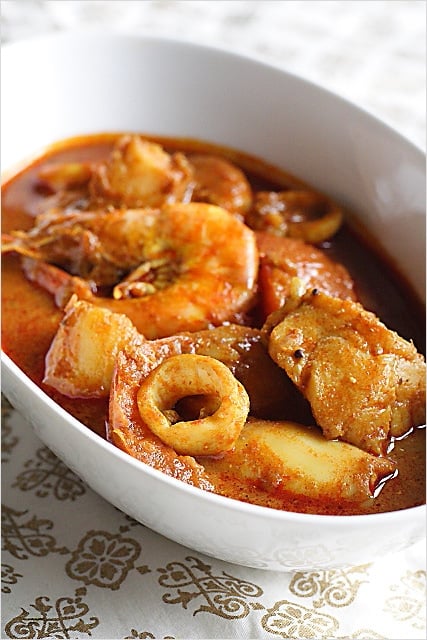 Malaysian Indian-Style Seafood Curry
Ingredients:
1 pack seafood curry paste
6 large prawns
6 squids
6 scallops
1/2 lb. seabass fillet (cut into small cubes/pieces)
1 tomato (cut into wedges)
2 tablespoons coconut milk
1 tablespoon tamarind pulp (soaked in 4 tablespoons water and extract the juice)
2 shallots (peeled and sliced)
1 1/2 cups water
1 tablespoon oil
Salt to taste
1 sprig curry leaves (optional)
Method:
Heat up a pot and saute the shallots until aromatic. Add the curry paste into the pot and do a few quick stirs. Add 1 1/2 cups water and bring it to boil. Then add the seafood, cover the pot until cooked. Add the coconut milk and salt to taste. Serve hot.
Most-Pinned Recipes
Ginger Garlic Baked Chicken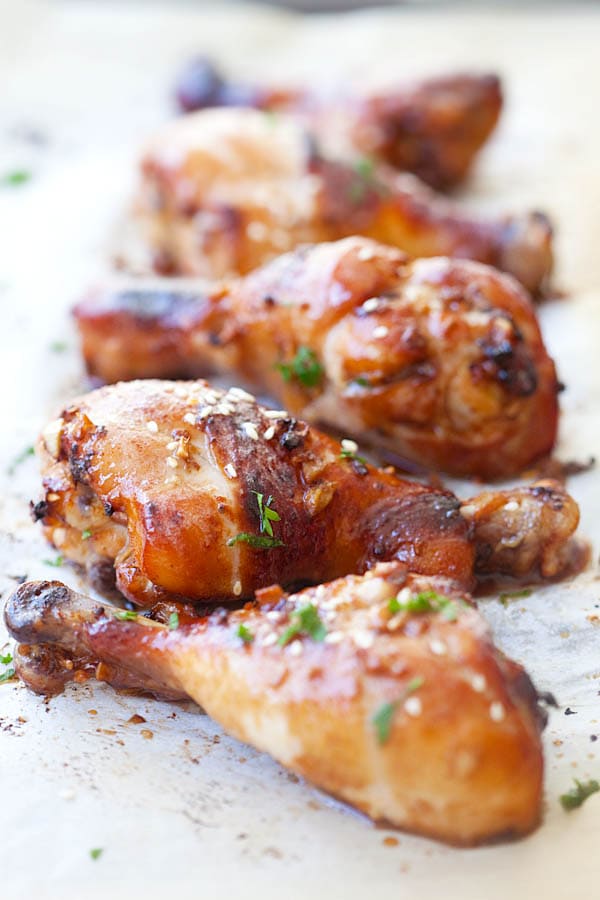 Crab Rangoon (Cream Cheese Wontons)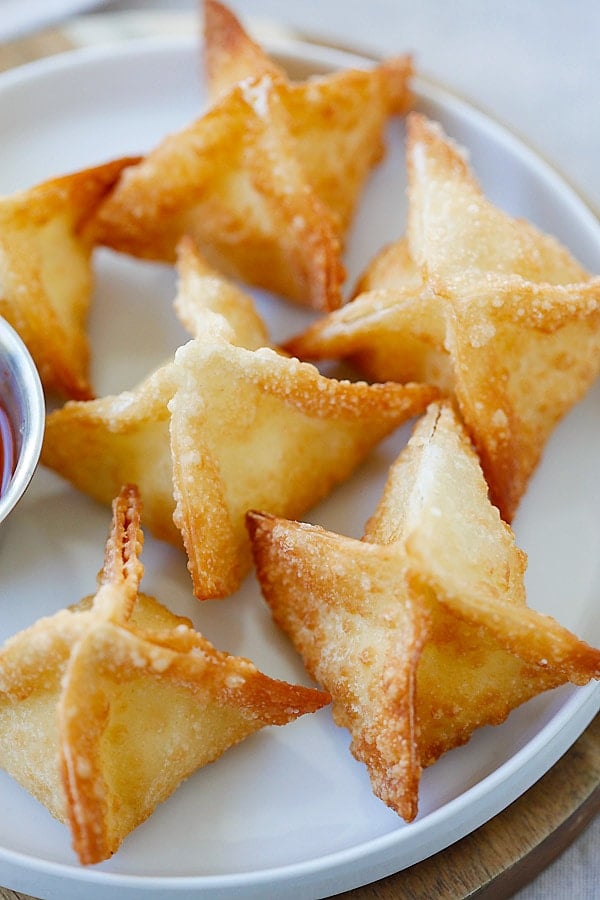 Chicken Wontons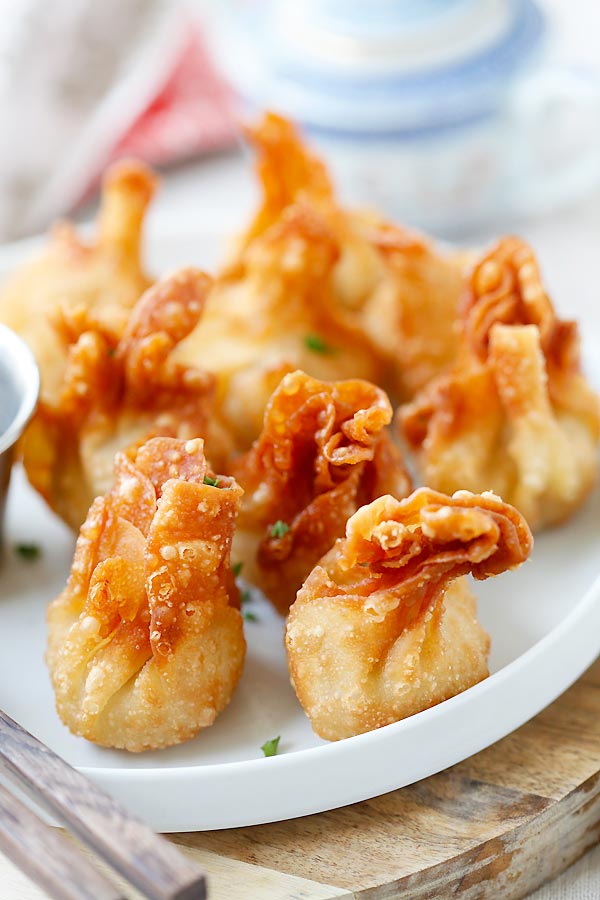 Onion Scallion Beef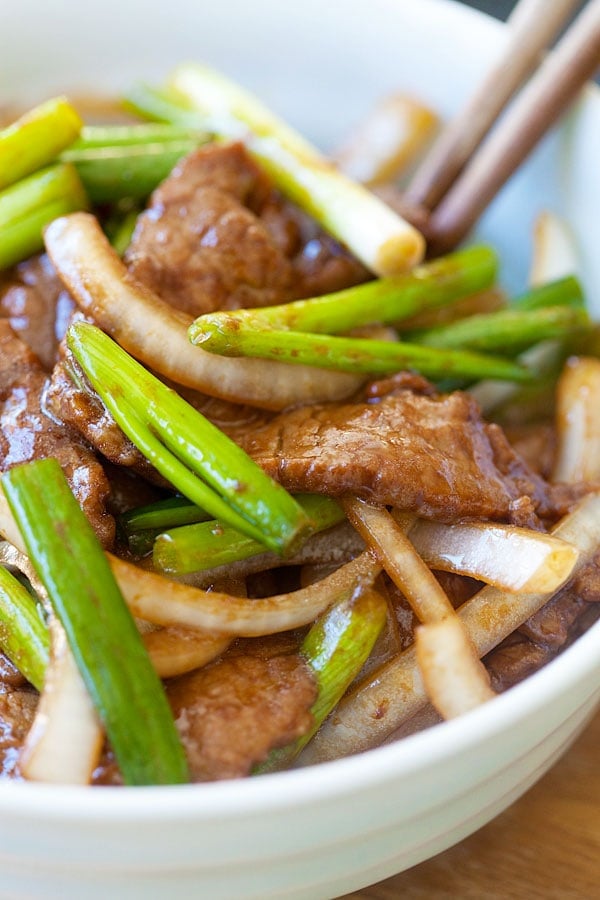 Thai Chicken Sate with Peanut Sauce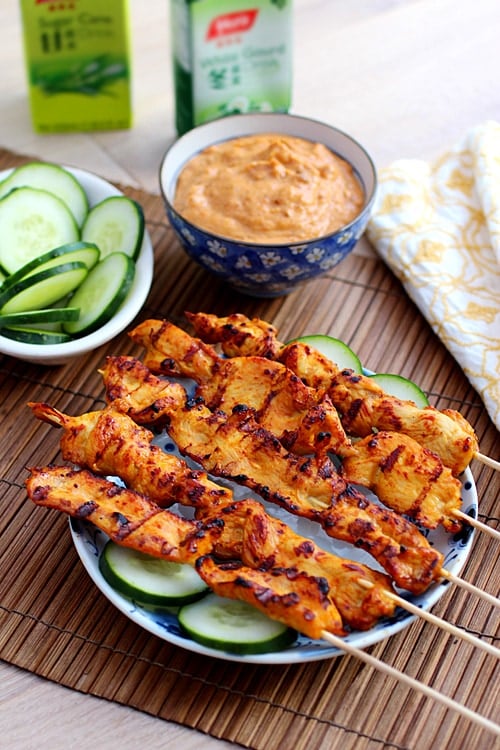 Thai Peanut Sauce