One of my favorite Malay kuih-muih (local cakes and sweet treats) is Cucur Badak. Much like many other Malaysian creations, Cucur Badak calls for really basic ingredients–sweet potatoes, flour, and grated coconut–but it's the preparation method of these everyday ingredients that makes the taste ingeniously flavorful…
If you've tried Pulut Udang before, you will get the idea of how Cucur Badak tastes like. Filled with grated coconut seasoned with turmeric, lemon grass, red chilies, and dried shrimps, the fillings are wrapped with sweet potatoes dough instead of glutinous rice. And instead of grilling them over fire, they are deep fried to golden brown…well, you get the idea.
I am constantly amazed by the art of making kuih-muih: the techniques, the shapes, the ingredients, and the plain creativity behind each recipe. I am learning the how-to's slowly but surely; hopefully I will be able to make more of these delights in the near future.
Cucur Badak Recipe
Ingredients :
For the dough
1 lb sweet potatoes (boiled and mashed)
10 tablespoons all-purpose flour
Small shrimps for garnishing (with shells and heads on)
1 tablespoon of sugar
A pinch of salt
For the filling
4 cups of grated coconut
1/2 cup of dried shrimps
1 garlic*
3 shallots *
6 fresh red chillies (or dried red chilies)*
1 lemon grass (use only the white part)*
1 1/2 teaspoon tumeric powder
5 slices of peeled fresh ginger*
Salt to taste
Sugar to taste (palm sugar preferred)
2 tablespoons cooking oil
Method:
For the dough
Boil the sweet potatoes in hot boiling water for 15 minutes.
Peel the skin off the boiled sweet potatoes and mash them in a big bowl
Mix the mashed sweet potatoes with flour, sugar, and salt till a soft dough is formed. The dough shouldn't be too sticky. If too sticky, add more flour to the mixture.
For the filling
Pound all the (*) ingredients.
Soak the dried shrimps in hot water for 15 minutes and then pound them. Set aside.
Heat 2 tablespoons of cooking oil and add in the pounded ingredients plus the pounded dried shrimps. Fry till fragrant.
Add in the grated coconut and mix well.
Add in salt and sugar to taste.
Set aside and let it cool.
For the wrapping
Dust your hands with some flour and take a bit of dough (about the size of a small ball), flatten it and put the filling in the middle.
Cover the filling and press one small shrimp on top of the dough.
Heat oil and fry till golden brown.
Cook's Note:
I couldn't find any small shrimps with shells on, so I used peeled small shrimps instead.
Most-Pinned Recipes
Ginger Garlic Baked Chicken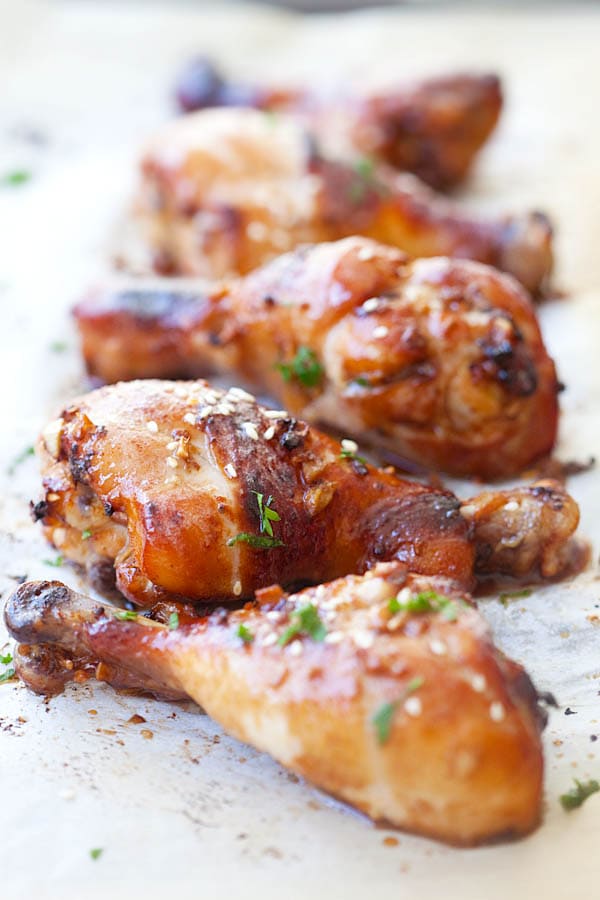 Crab Rangoon (Cream Cheese Wontons)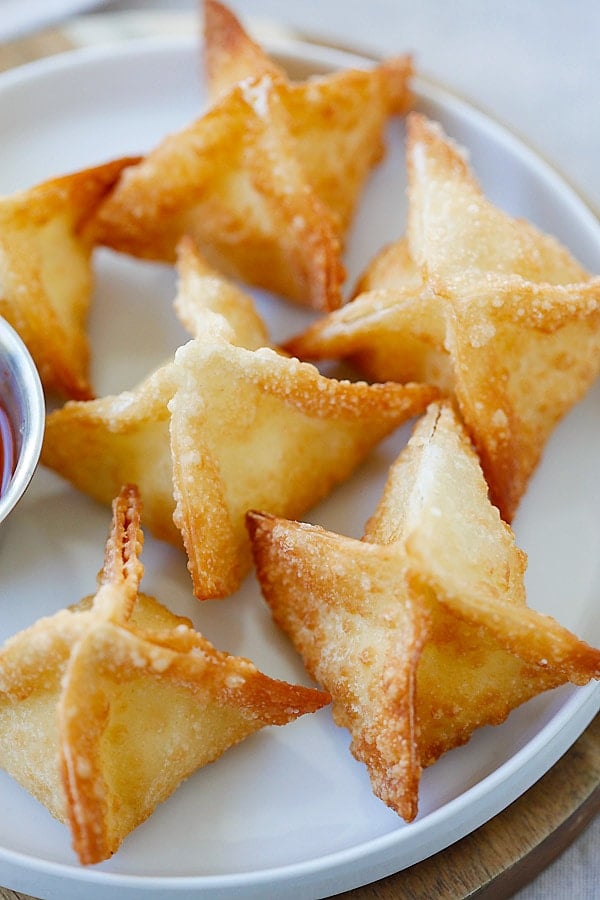 Chicken Wontons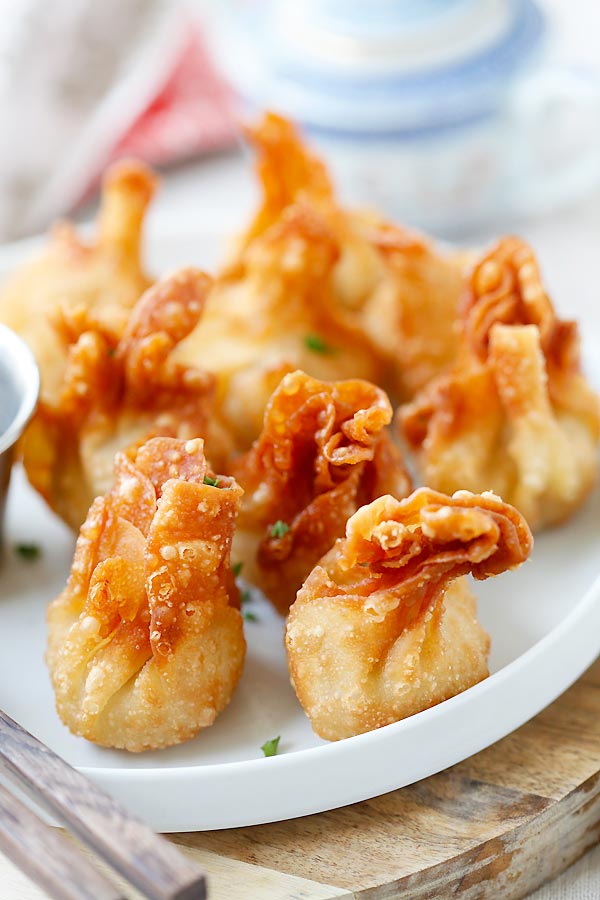 Onion Scallion Beef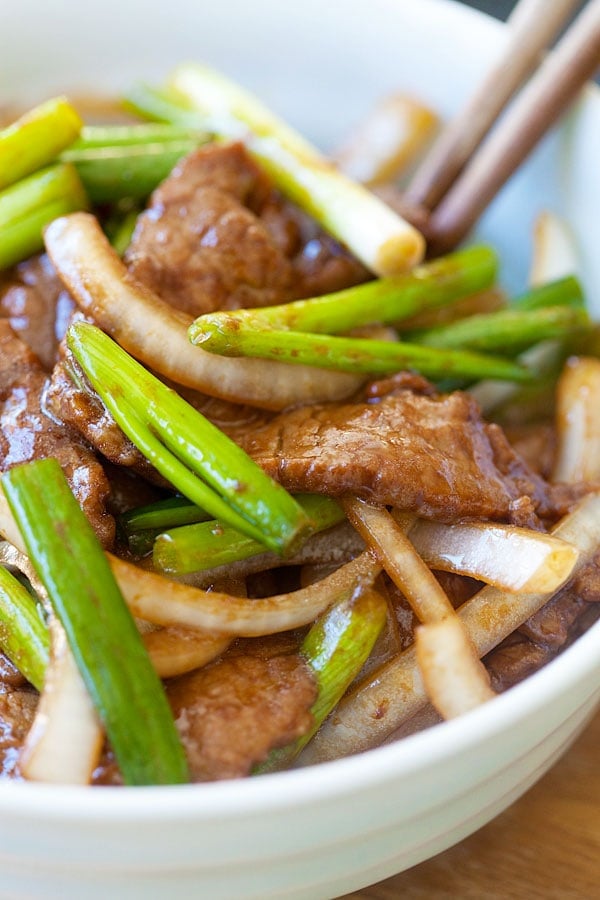 Thai Chicken Sate with Peanut Sauce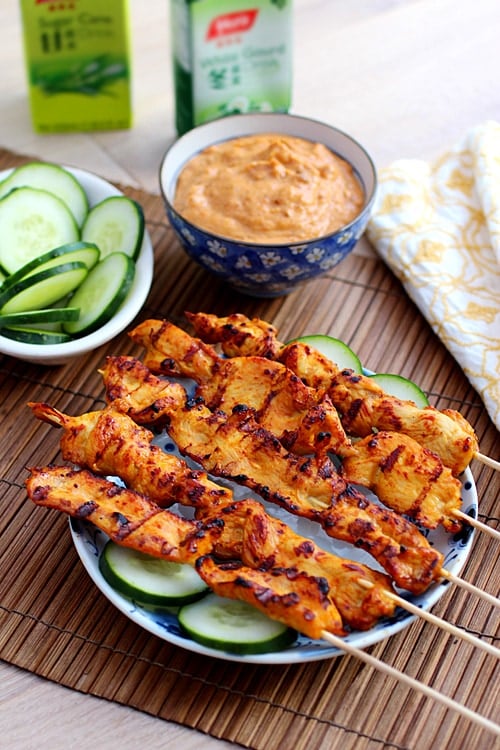 Thai Peanut Sauce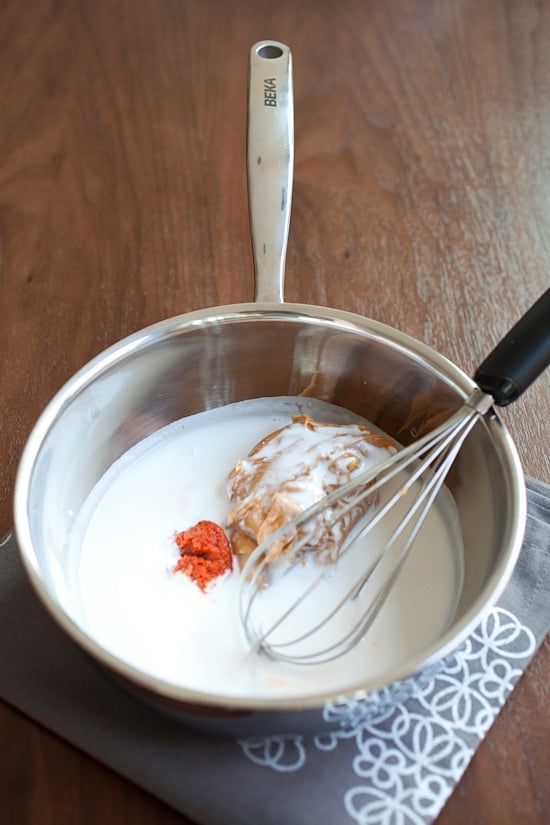 Limited Time Offer: $5.99 only. Available for download WORLDWIDE!
**Use it on Your Tablet, Mobile Phone, Desktop or Laptop**
Copyright © 2016 Rasa Malaysia. All rights reserved.