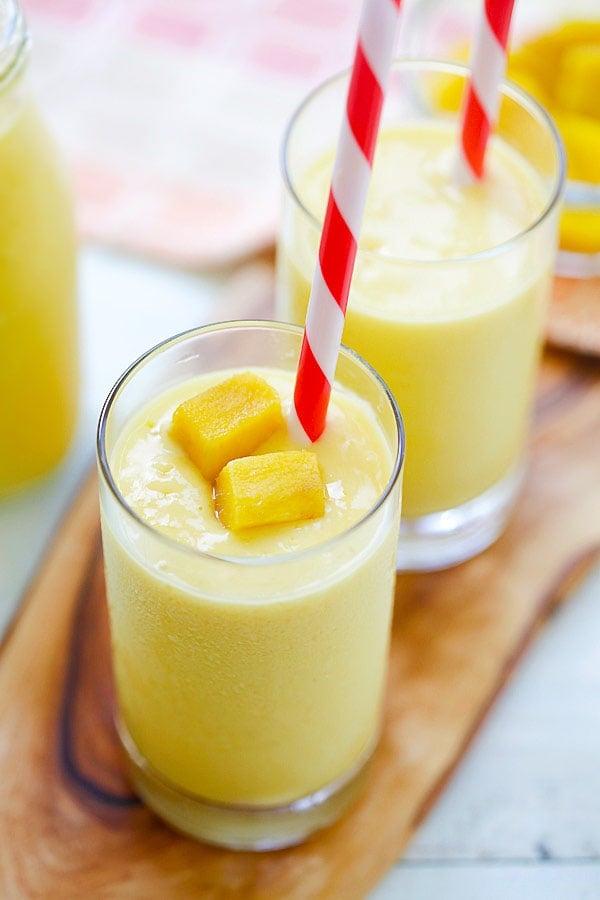 Mango Lassi
Mango Lassi – a rich, popular Indian beverage with fresh mango, yogurt, and honey. A super easy recipe and takes only 5 minutes to make!
Originally published on August 5, 2009. Updated with new photos.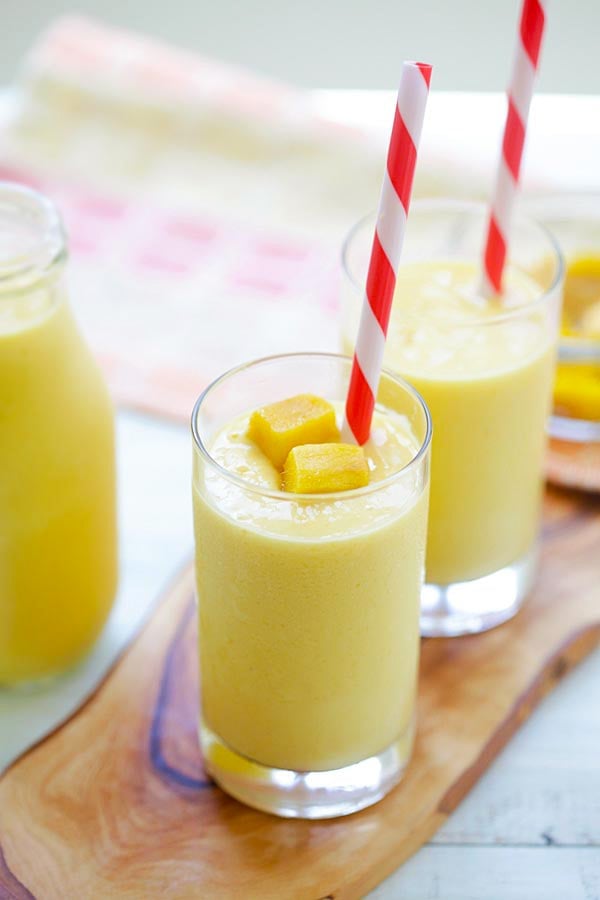 Mango lassi is one of my favorite Indian beverages. Mango Lassi is an easy-to-make rich, popular Indian beverage with fresh mango, yogurt and honey. Mango lassis are great for any time of the year and especially delightful during summertime.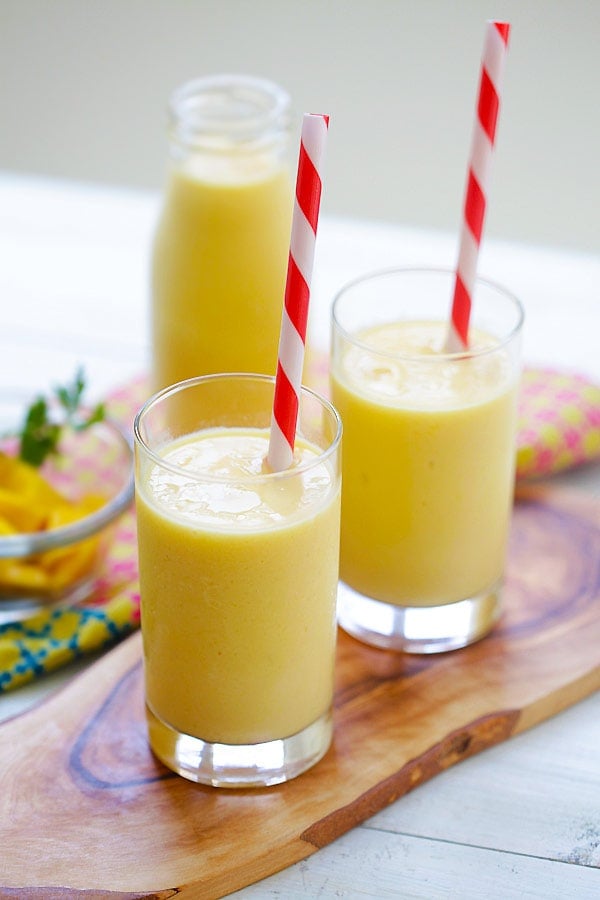 Even though I grew up in Malaysia, where Indians are the third largest ethnic group, I'd never had mango lassi until I came to the United States. I first tasted it at an Indian buffet restaurant, and since then I am hooked. I love its fruity sweet taste, creamy richness from yogurt, and the smoothness of blended mango down my throat. Mango lassi is just perfect with fiery and spice-laden Indian food.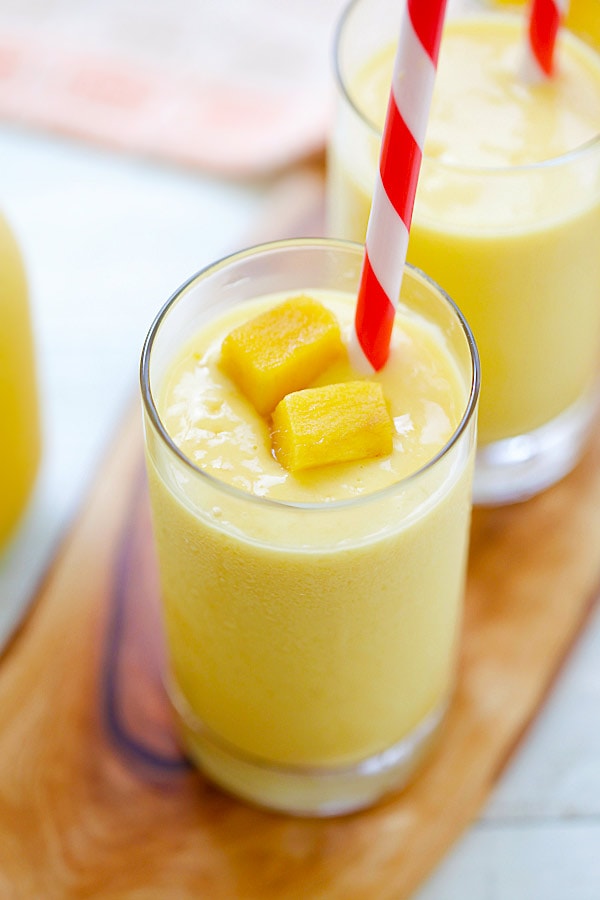 Here is my easy mango lassi recipe that is totally painless to prepare and takes only 5 minutes in a blender. I use honey instead of sugar but you can use either of them, or agave nectar.
To make this recipe a lot more accessible, check out the following video. Make sure you subscribe to my YouTube channel for future videos.