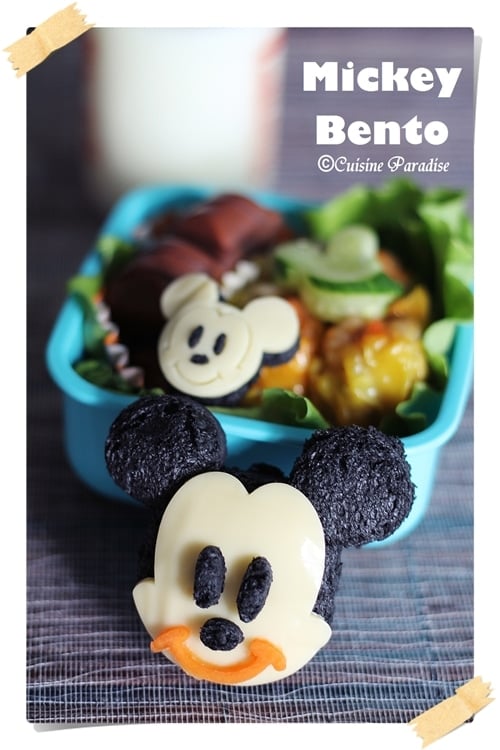 Mickey Bento(s)
FULL MEAL SET
Ingredients For Soup:
300g Spare Ribs
1 Medium Carrot, cut into thick chunks
200g Chinese Yam, cut into thick chunks
200g Pumpkin, cut into 3 portions
1 Sweetcorn, cut into 4 sections and halves
1.2 Litres of Water
Method:
Blanched spare ribs in boiling water for 1 minute remove rinse and set aside.
Before cutting the root vegetables into chunk, reserve a small portion and use small assorted Mickey food cutters to cutout mickey face shaped from Chinese yam, carrot and pumpkin. (about 5 pieces from each item)
Bring 1.2 litres of water to boil, add in all ingredients except the reserved "Mickey" shaped cutouts.
Lower the heat and simmer for about 20 minutes, next place the mickey cutouts on a metal soup ladler lower into the simmering soup and cook for 15 seconds. Remove and set aside in serving bowl.
Ladle warm soup into the bowl before serving.
Cook's Notes:
You do not need to cook separate meals.
You can still prepare cute bento for your kid(s) during your usual daily cooking by reserving small kid's serving portion and incorporate it with "cute/special" shaped cutouts into their portion.
Ingredients For Onigiri And Veggies:
3 Tablespoons Cooked Rice
1 Slice of Sandwich Cheese
1 Thin Slice of Carrot
Nori Sheet
¼ Bunch of Baby Choy Sum
1 Teaspoon Wolfberries
¼ Teaspoon Minced Garlic, optional
Method: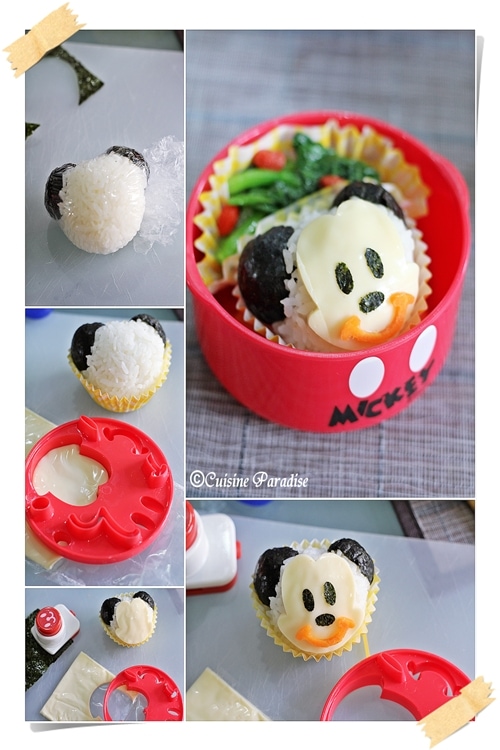 Place a sheet of cling wrap on one hand and scoop about 2 tablespoons of cooked rice on it. Shape the rice into a ball.
Remove the cling wrap and place it on a paper cup liner while working on the two ears on the side.
Using the same cling wrap scoop 1 teaspoon of cooked rice on it and shaped into semi-circle. Open the cling wrap and cover the rice ball with a 4cm diameter round nori sheet to form the ear.
Repeat step 3 again. Next place the 1st round rice ball onto a cling wrap, using 2cm long thin spaghetti to attach the ears on the side of rice ball.
Shaped these three parts of the mickey features tightly using the cling wrap and your hands.
When done remove the wrapper and place it on the paper cup liner into the assigned box and start adding the facial expression using mickey shape cutter, cheese and carrot shown above.
To make the eye balls and nose, use a craft puncher on a nori sheet to get small oval shapes and paste it on the cutout cheese.
For the vegetables; preheat a small saucepan with 1 teaspoon of cooking oil sauté the garlic till fragrant before adding vegetable. Give a quick stir and cook for 30 second, toss in wolfberries and cook for another 5 seconds. Remove and arrange in another paper cup liner at the side of the Mickey onigiri.
Ingredients For Tomato Shrimp:
¼ Red, Yellow And Green Capsicum
5 Slices of Carrot
5 Medium Shrimp, shells removed
¾ Tablespoon Ketchup
¼ Teaspoon Minced Garlic, optional
¼ Brown Onion, optional
Method: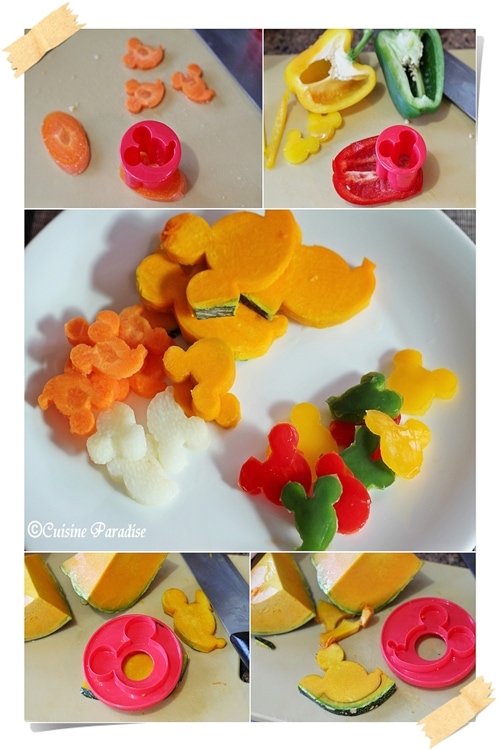 Using small assorted Mickey food cutters tocutout mickey shaped from the assorted capsicum and carrot. (about 3 cutouts from each items, remaining cut into long strips)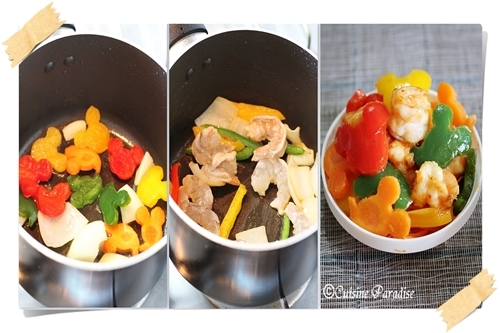 Next preheat saucepan with drizzle of oil, sauté garlic till fragrant add in assorted capsicum and onion cook for 30 seconds before adding in the shrimp.
Give the mixture a quick stir, add in ketchup mix well cook until shrimp changes colour.
Turn off the heat, dish up and assemble it on bento container.
Ingredients For Fruit Platter:
3 Slices of Dragon Fruits/Melons
4 Lychee/Cherry, seeds removed

Method:
Using a big Mickey food cutter, cutout mickey head shaped from the dragon fruit and set aside
Arrange the serving bento with mickey head dragon fruits and some seedless fresh lychee of any fruits of your choice.
BREAKFAST/SNACK SET
Ingredients For Fruit Platter:
1 Slice of Bamboo Charcoal/Chocolate Bread
1 Slice of Sandwich Cheese
1 Slice of Carrot
3 Slices of Japanese Cucumber
1 Chocolate/Fruit Bar
3 Ready-to-eat Siew Mai/Steamed Dumplings
Method:
Get ready a small square bento box, line it with some lettuce and place the cooked siew mai into paper cup liner and position it at a corner of the bento box.
Use a small mickey cutter, cut out mickey face shaped from the cucumber and places it on top of the siew mai.
Place chocolate/fruit bar at another corner of the bento leaving the front part clear for the bread.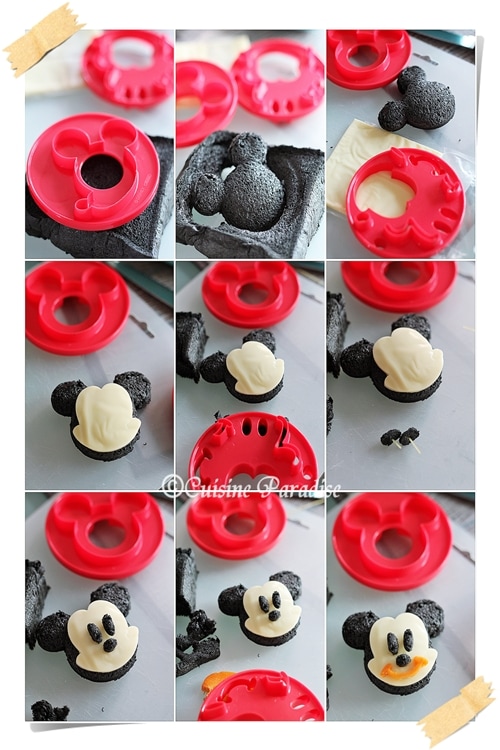 Next with a Mickey design multi-cutter cutout mickey face shaped from the bread and decorate the feature expression with the cutter using cheese for the face, bread for eyes and nose, carrot for the mouth. (refer to the step-by-step photo illustrations above.
Lastly using a small mickey head cutter repeat the same step to make a mini Mickey using bread and cheese.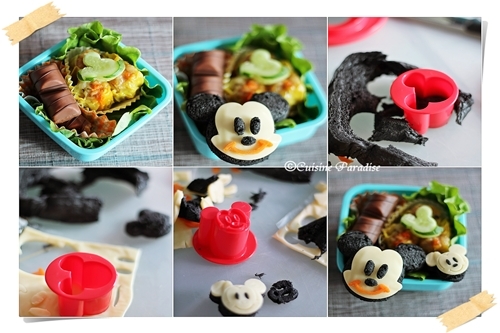 When done, arrangement everything into the box and serve with fresh milk or juice.
Most-Pinned Recipes
Ginger Garlic Baked Chicken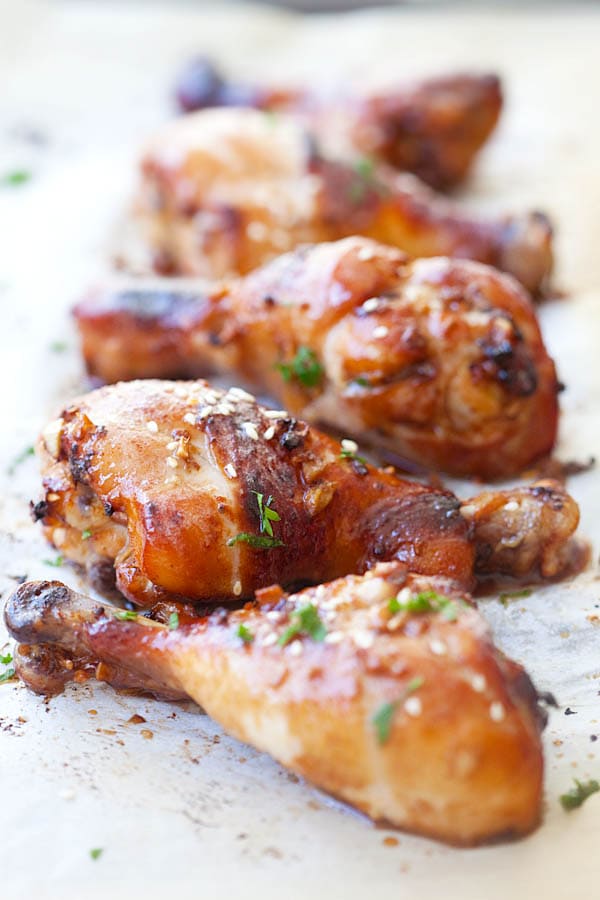 Crab Rangoon (Cream Cheese Wontons)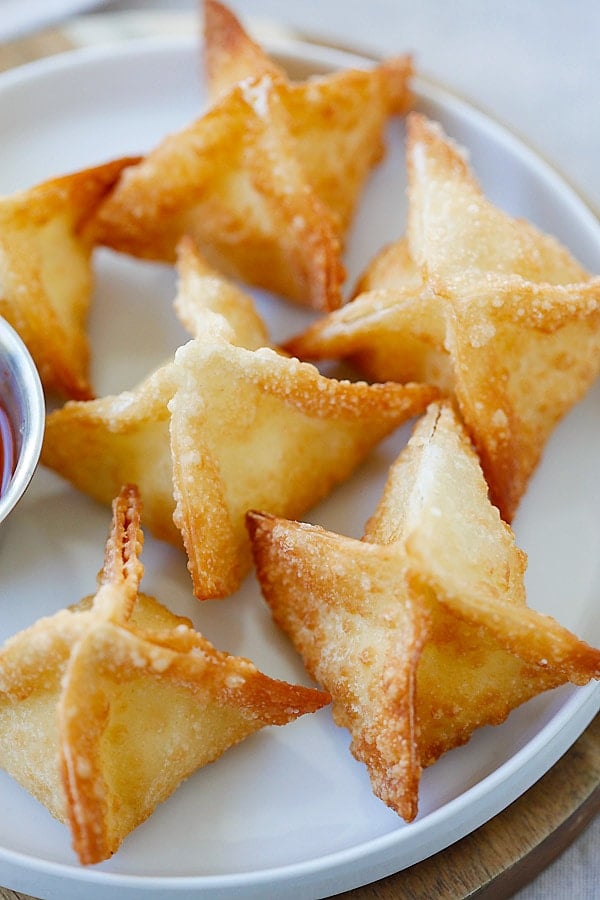 Chicken Wontons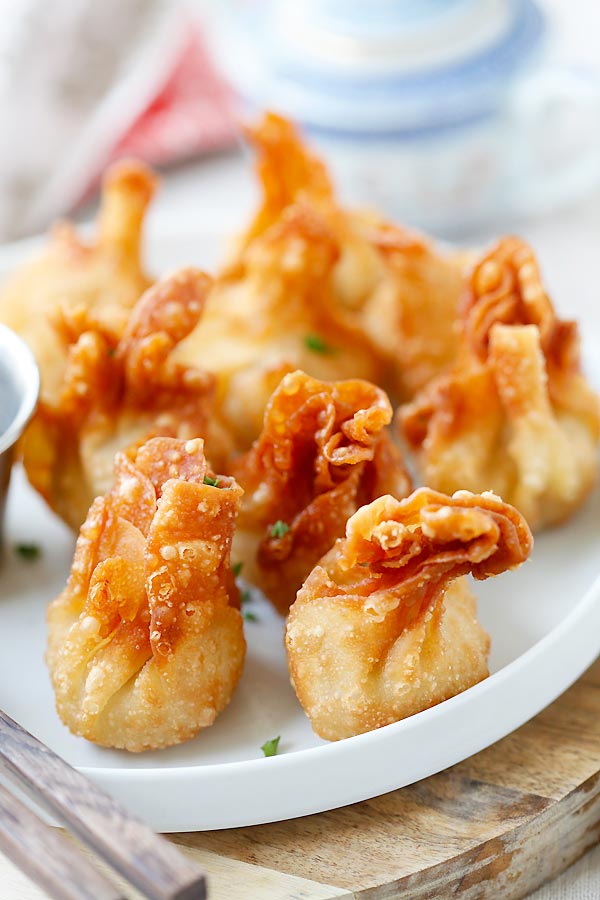 Onion Scallion Beef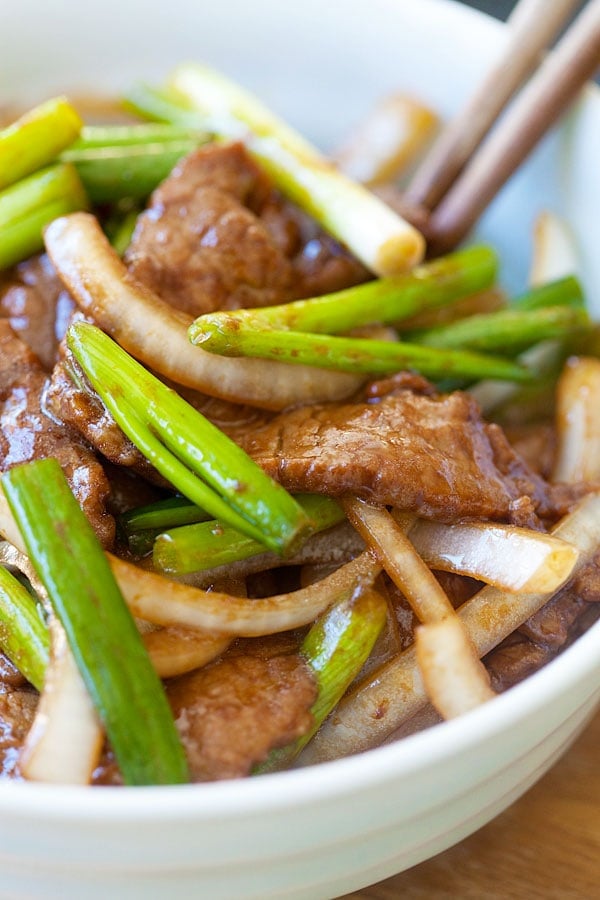 Thai Chicken Sate with Peanut Sauce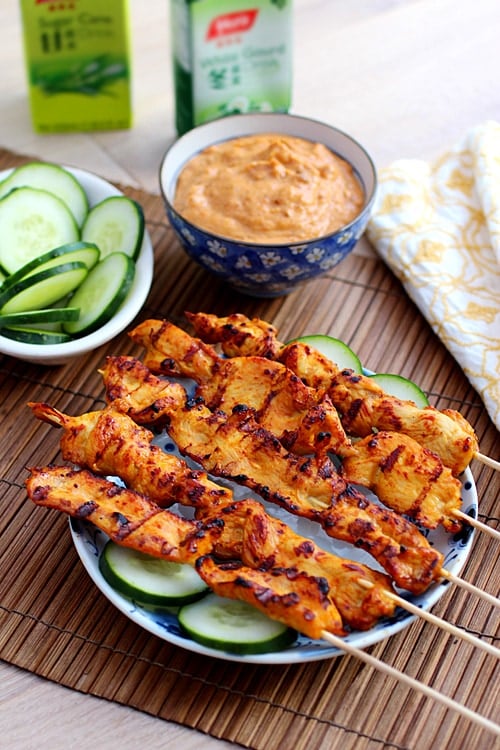 Thai Peanut Sauce