Microplane Citrus Bar Tool Giveaway (CLOSED)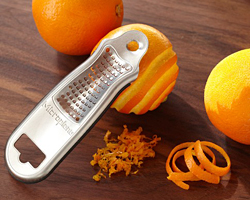 http://rasamalaysia.com/microplane-stainless-steel-citrus-bar-tool-giveaway/
Microplane Citrus Bar Tool Giveaway (CLOSED)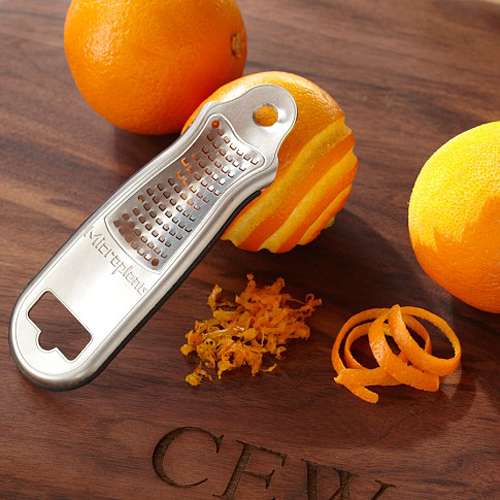 Update: The winner is Barbara S.
I am partnering with my friends at Microplane to giveaway a Microplane Stainless-Steel Citrus Bar Tool. There will be Three (3) winners whom will receive one (1) Microplane Stainless-Steel Citrus Bar Tool. The suggested retail value of the Microplane Stainless-Steel Citrus Bar Tool is US$19.95.
Perfect for both the professional mixologist and cocktail enthusiast, Microplane's sleekly designed and multi-functional Bartender's Garnishing Tool easily opens bottles, effortlessly zests oranges, lemons, limes, and other types of citrus fruits, such as tangerines and grapefruit, and can also be used to confidently create pro-style garnishes and delicate peels for topping signature cocktails, and other libations. The handy tool's compact, elongated shape in attractive and durable stainless steel with soft edging, fits comfortably in one's hand, slips easily into one's pocket, and stores flat in a kitchen or home bar drawer.
The new Bartender's Garnishing Tool features Microplane's original, made in the U.S.A., surgical grade stainless steel Fine blade – the company's best-selling blade style – to flawlessly zest the flavorful and aromatic peel of citrus fruit, without reaching the bitter pith. A built-in and razor-sharp garnishing blade allows you to create beautiful citrus garnishes like a pro with minimal effort. The all-in-one, universal Bartender's Garnishing Tool also includes a bottle opener feature to remove beer caps.
In keeping with other Microplane premium-quality kitchen tools, the new Bartender's Garnishing Tool is dishwasher-safe.
Eligibility: United States and Canada only. Closing Date: September 30, 2012, 11:59 pm PST. Winner will be randomly selected and contacted via email on Oct 1, 2012. The prize is proudly sponsored by Microplane.
Sign Up for Email Updates
Enter your email for new updates: recipes, giveaways, and more!