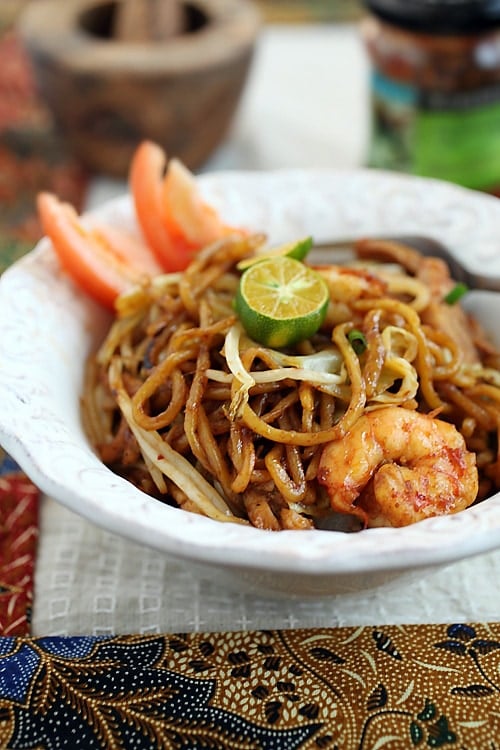 I have been so busy recently I can hardly find any time to have a breather. If you've been following my blog and Twitter, you will know that working on my cookbook has pretty much consumed all my time. As a result, I have been eating out more, and cook only when time permits.
In the past, I would always attempt to make my Asian dishes from scratch. If that means tedious work and hours of making my own spice paste, I would do it. But I can no longer afford the time. As a result, instant spice paste and seasonings have become my easy and go-to ingredients nowadays. I absolutely love them, especially the World Foods line of instant paste, condiments, and sauces, which I bought from my neighborhood Whole Foods market. (World Foods products are made in Malaysia and Thailand.)  As an Asian food enthusiast, I can't live without my rice, noodles, and I am just so glad that I can still enjoy authentic and scrumptious Asian dishes in practically 15 minutes, with these instant paste products…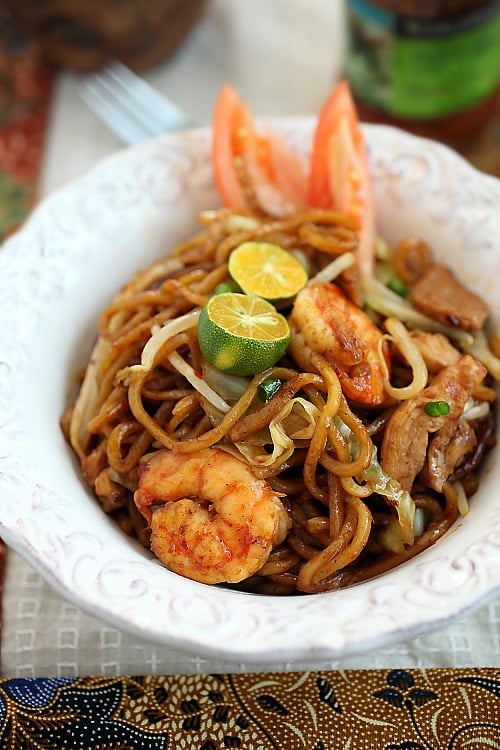 For my lunch today, I made Mie Goreng, or Indonesian fried noodles, using World Foods Indonesian Fried Rice Paste.  It was delicious and so easy to make. Most importantly, it satisfies every ounce of my craving for this noodle dish, and totally reminded me of my holidays in Bali when every lunch, the hotel butler would bring a serving of this flavorful noodles to me!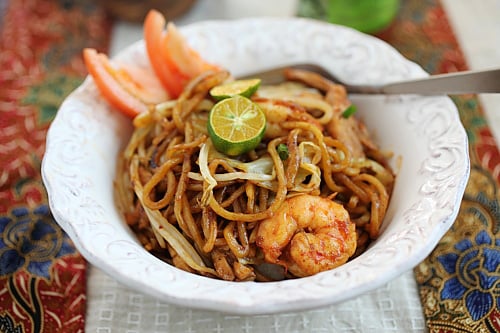 Here is my mie goreng (Indonesian Fried Noodles) recipe. Please take note that this is a very simple version of this iconic Indonesian dish. It fits my busy schedules and doesn't compromise on the taste. You can also use the same paste to make nasi goreng, or fried rice.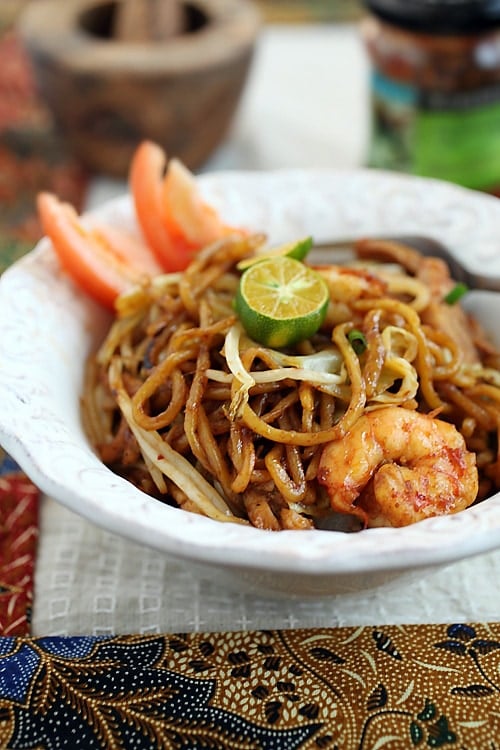 Mie Goreng (Indonesian Fried Noodles) Recipe
Ingredients:
2 tablespoons oil
2 cloves garlic, minced
4 oz chicken meat, cut into small pieces
6 medium-sized shrimp, shelled and deveined
2 oz cabbage, shredded
6 oz bean sprouts, rinsed with cold water and roots removed (optional)
1 lb yellow egg noodles, rinsed with cold water and drained
3 tablespoons nasi goreng paste
1 1/2 tablespoon kecap manis (Indonesian sweet soy sauce)
1/4 teaspoon salt
Tomato wedges, garnishing
Chopped scallion, garnishing
Method:
Heat the oil in a wok or skillet over high heat. Add the minced garlic and stir-fry until aromatic, then add the chicken and shrimp. Stir continuously until they are half cooked.
Add the cabbage, bean sprouts, and noodles into the wok or skillet and stir fry for about 10 seconds before adding the World Foods Nasi Goreng Paste, kecap manis, and salt.
Using the spatula to toss the noodles and all the ingredients back and forth until well combined, about 1 minute or until the noodles are cooked through.
Dish out, garnish with chopped scallion and a couple of tomato wedges. Serve immediately.
Cook's Note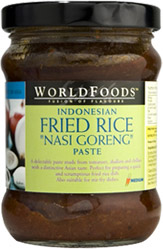 World Foods Nasi Goreng paste
World Foods is a Malaysian brand, with its manufacturing facility in Thailand. It offers a range of Asian-flavored sauces and pastes for everyday cooking. The products are available worldwide. In the United States, you can find them at Whole Foods markets and other outlets, or online.
Most-Pinned Recipes
Ginger Garlic Baked Chicken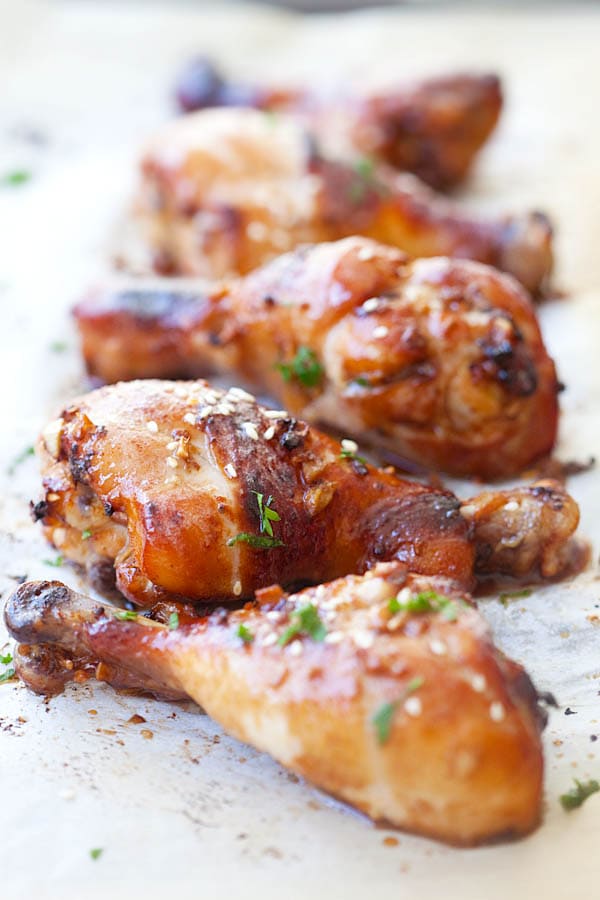 Crab Rangoon (Cream Cheese Wontons)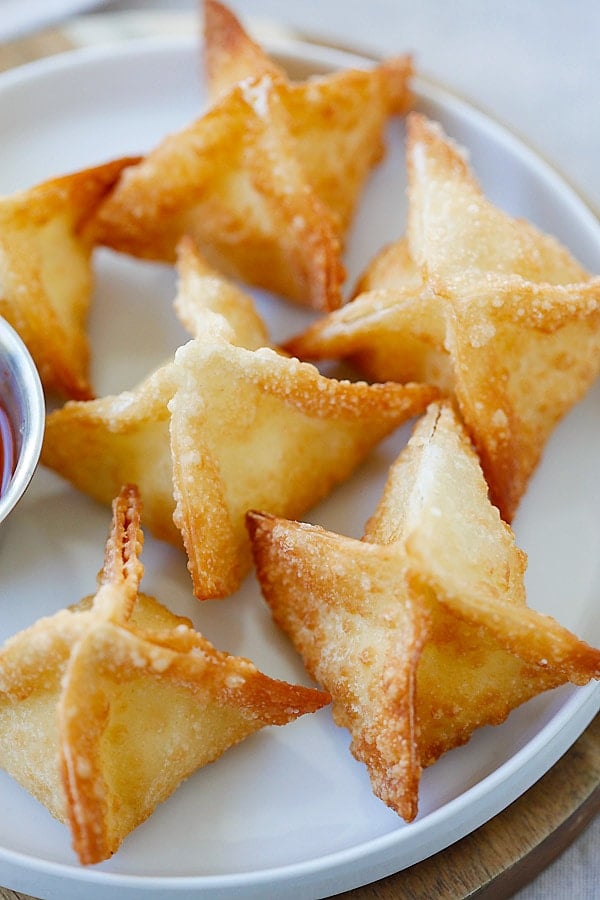 Chicken Wontons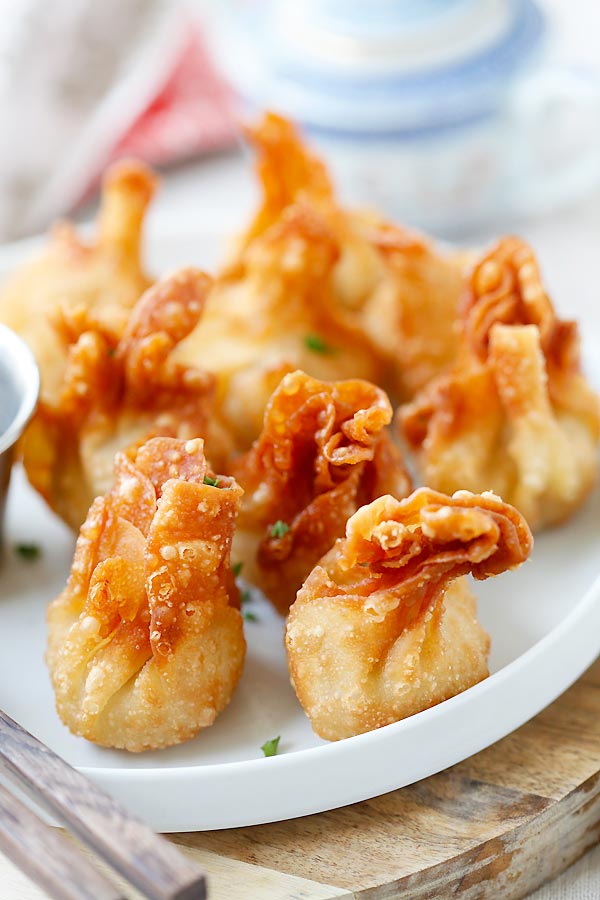 Onion Scallion Beef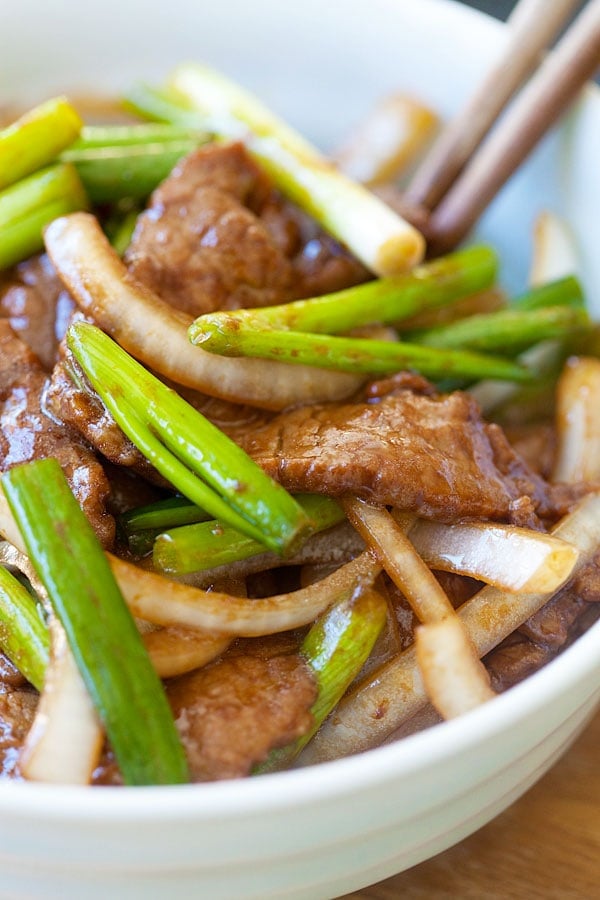 Thai Chicken Sate with Peanut Sauce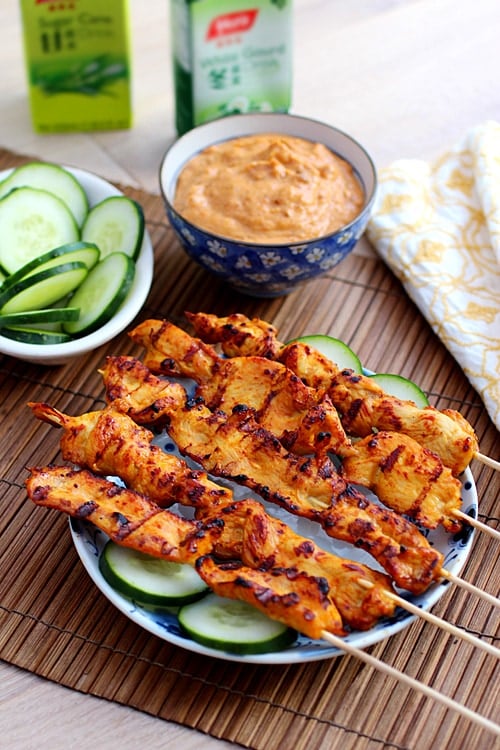 Thai Peanut Sauce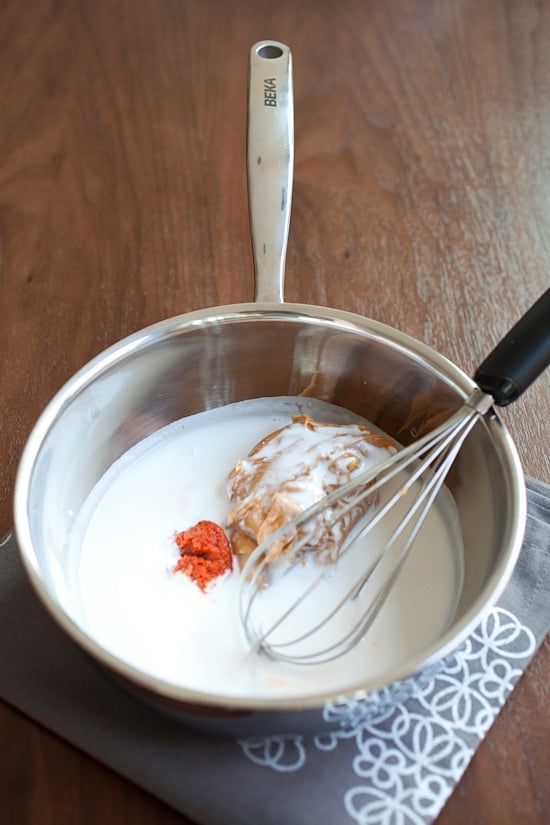 Copyright © 2016 Rasa Malaysia. All rights reserved.