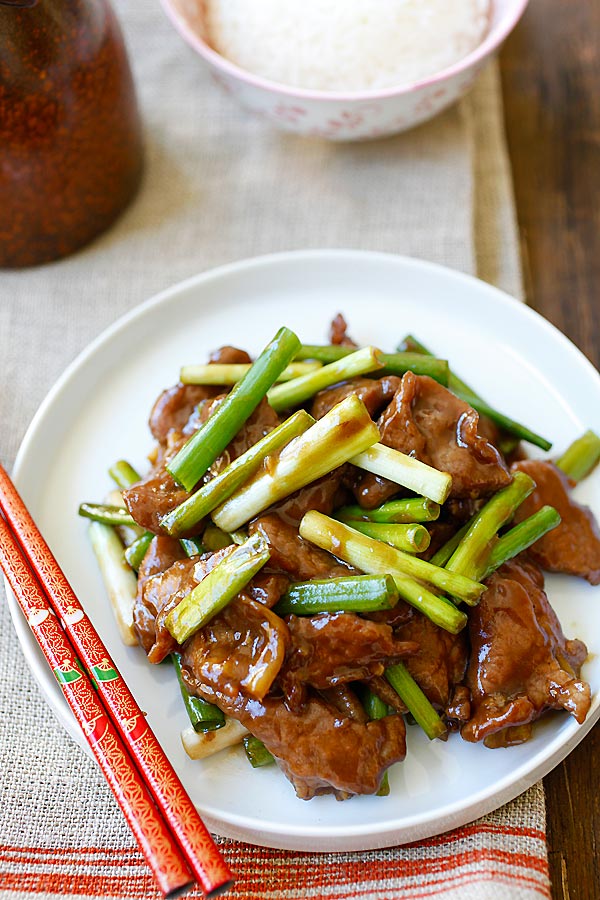 Mongolian Beef
Mongolian Beef – homemade, healthy, the best Mongolian beef recipe that is a zillion times better than Chinese takeouts and PF Chang's.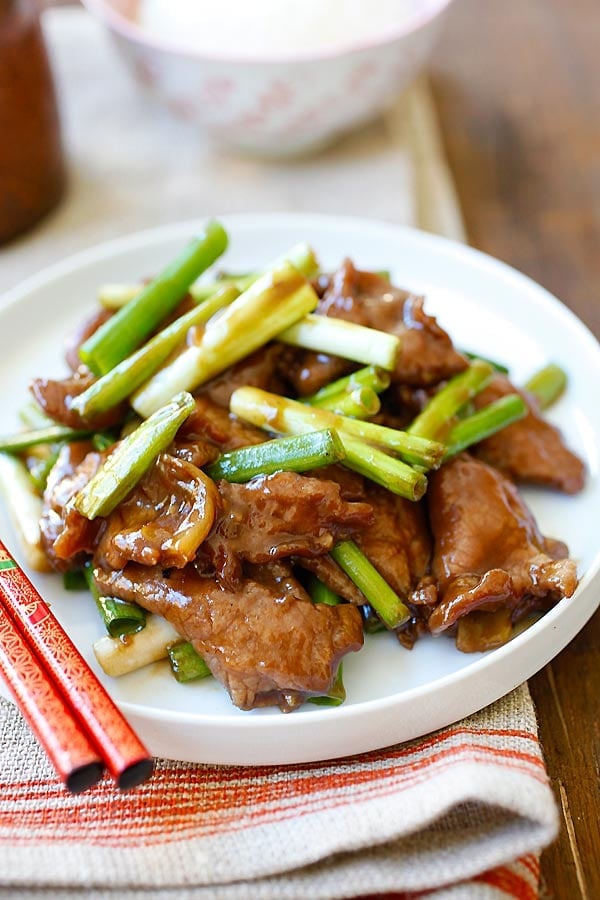 Mongolian beef is probably one of the most popular Chinese beef dishes at Chinese restaurants or takeout, perhaps right after broccoli beef. Mongolian beef is not a traditional Mongolian dish. I am not sure about the origins of this recipe but Mongolian beef is delicious, with silky and tender beef in a rich and savory Chinese brown sauce. Yum.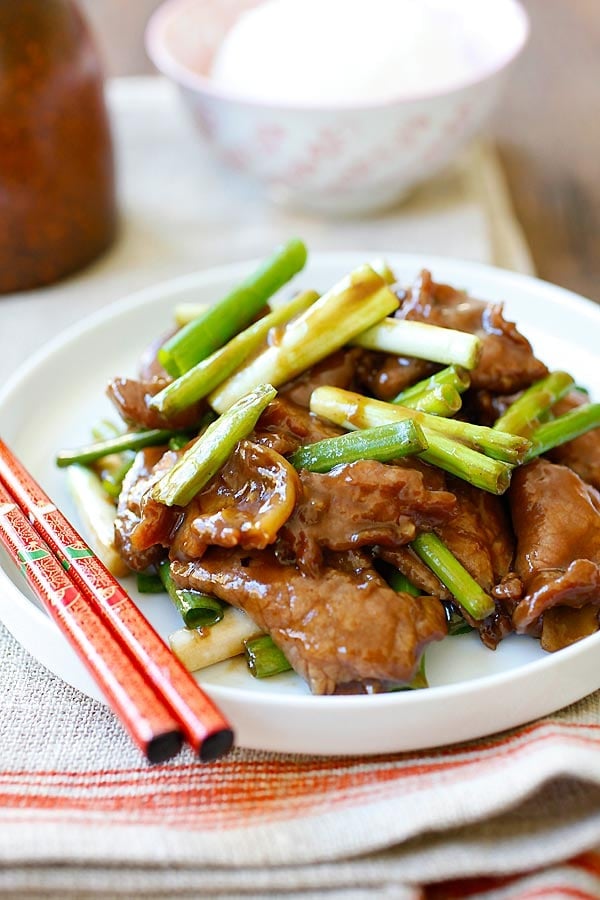 To make the best homemade mongolian beef, you need to master a couple of techniques. First, you need to marinate the beef with cornstarch and soy sauce. This step is called velveting in Chinese cooking, and will make the beef, tender, juicy, moist and silky. Secondly, the brown sauce shouldn't be too sticky and gooey.
My Mongolian beef recipe is very close to the taste of PF Chang's Mongolian beef, it's savory, slightly sweet, with melt-in-your-mouth beef. It's also healthier, less greasy, with a sauce that is just nice with steamed white or brown rice.
Mongolian Beef
Serves 2 | Prep time: 10 minutes | Cook time: 5 minutes
Ingredients:
2 tablespoons oil
8 oz beef tenderloin, thinly sliced
2 cloves garlic, minced
1 inch peeled ginger, thinly sliced
2 stalks scallions, cut into 2-inch strips
Marinade:
1 teaspoon cornstarch
1 teaspoon soy sauce
1 tablespoon water
1 teaspoon Chinese rice wine or Shaoxing wine
Sauce:
2 teaspoons oyster sauce
2 tablespoons soy sauce
1/2 teaspoon dark soy sauce
3 dashes ground white pepper
1/4 teaspoon sesame oil
1 tablespoon sugar or to taste
Salt to taste
Method:
Marinate the beef slices with the Marinade for 30 minutes. Heat up a wok with 1 tablespoon of oil and stir-fry the marinated beef until they are half-done. Dish out and set aside.
Heat up the remaining 1 tablespoon of oil and stir-fry the garlic and ginger until aromatic. Add the beef back into the wok and then the sauce. Continue to stir-fry until the beef slices are almost done, then add the scallions. Do a few quick stirs. dish out and serve hot.

Most-Pinned Recipes
Ginger Garlic Baked Chicken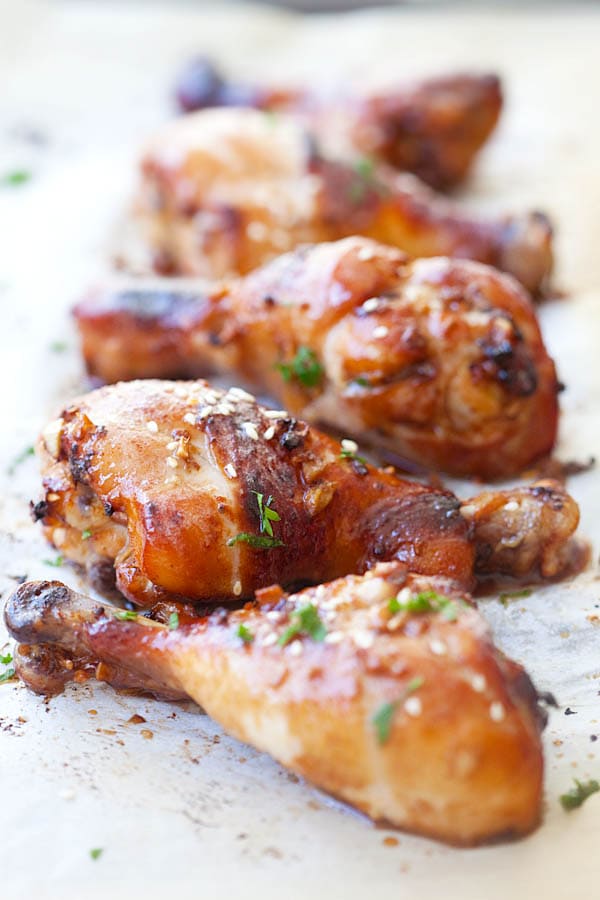 Crab Rangoon (Cream Cheese Wontons)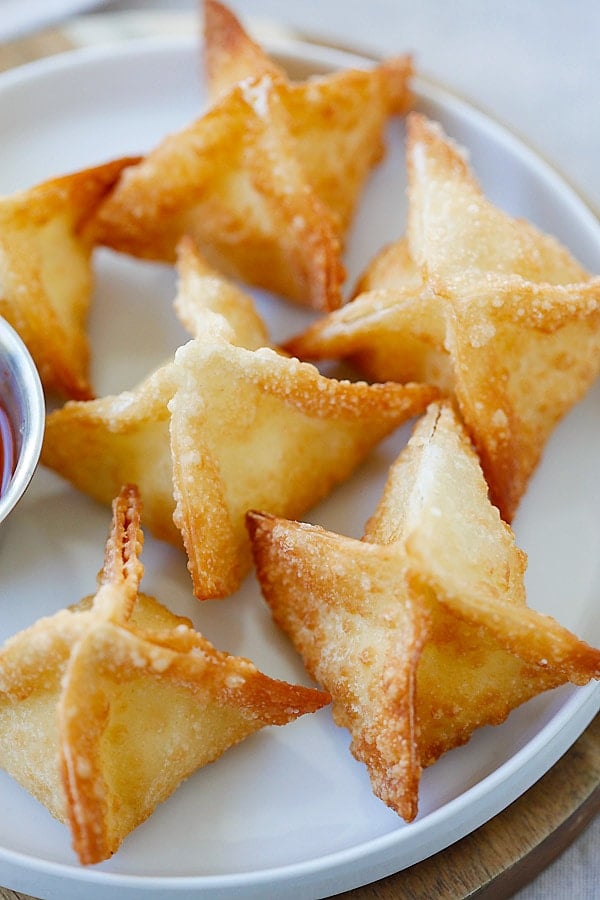 Chicken Wontons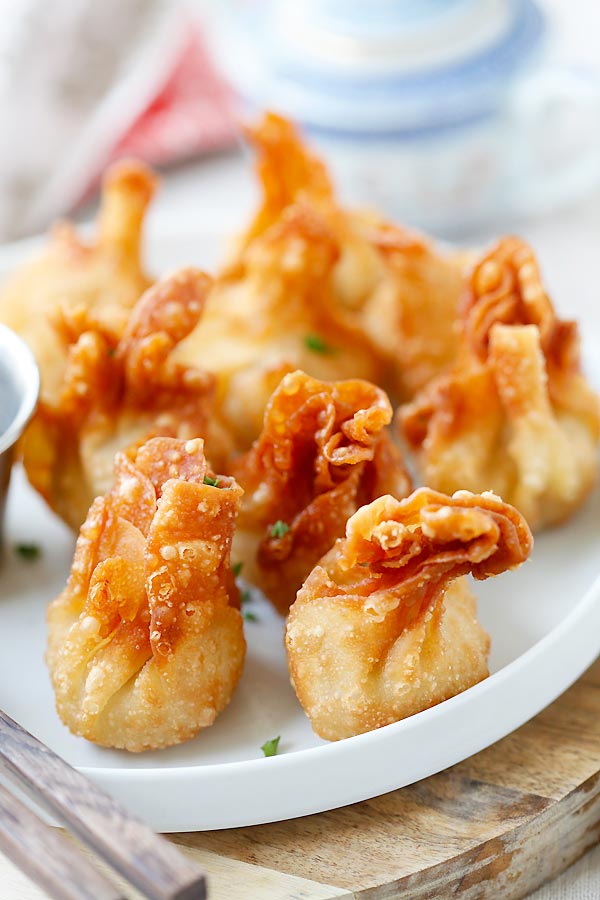 Onion Scallion Beef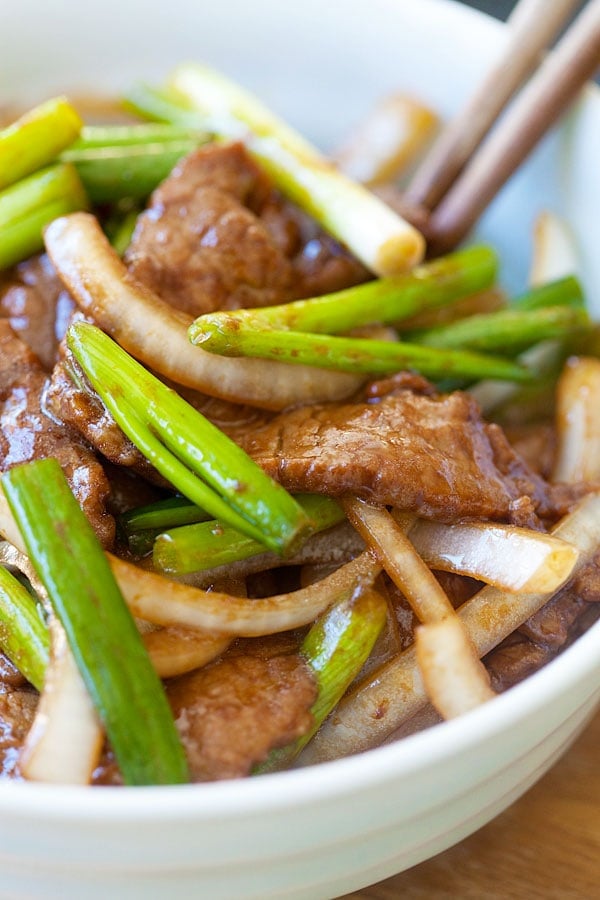 Thai Chicken Sate with Peanut Sauce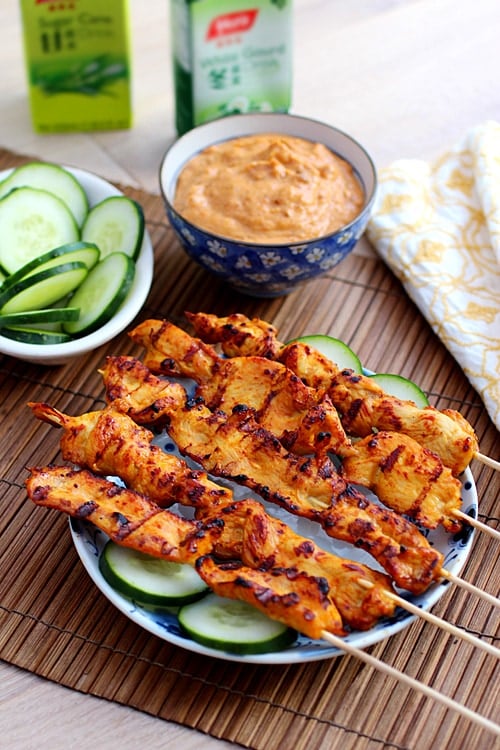 Thai Peanut Sauce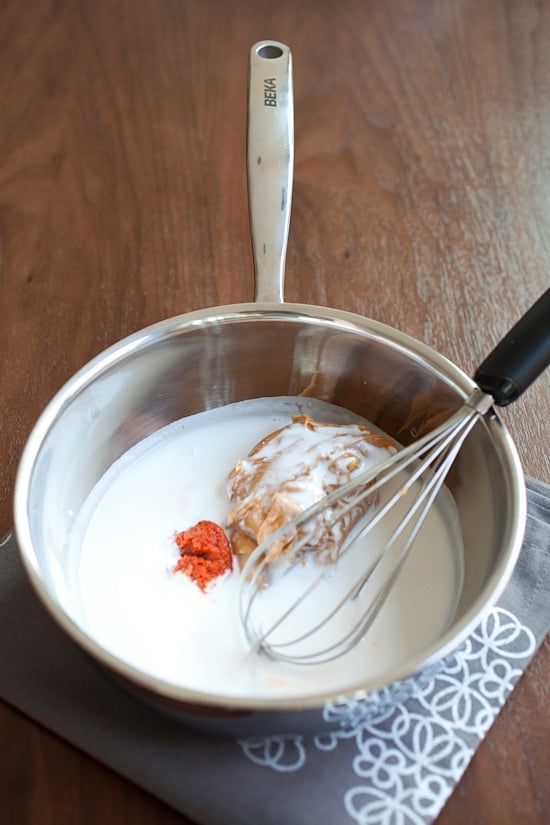 Limited Time Offer: $5.99 only. Available for download WORLDWIDE!
**Use it on Your Tablet, Mobile Phone, Desktop or Laptop**
Copyright © 2016 Rasa Malaysia. All rights reserved.