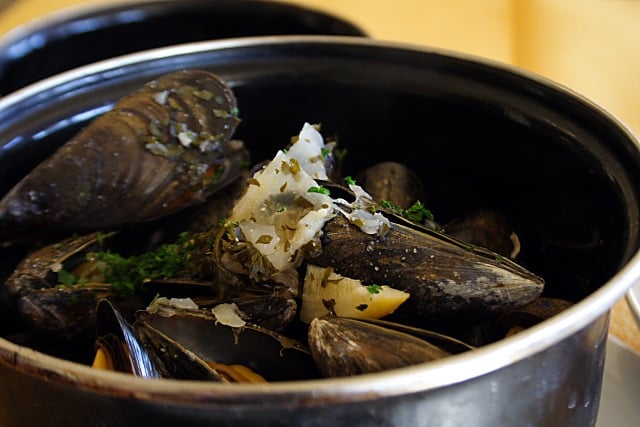 Bonjour.
I came all the way to south of France to eat these–Moules à la Marinière, or French/Belgium-style mussels cooked with white wine, onions, and parsley. Not that I can't get mussels in California, but eating these mussels right here in a Mediterranean coastal town just adds to the authenticity and–most importantly–the flavors.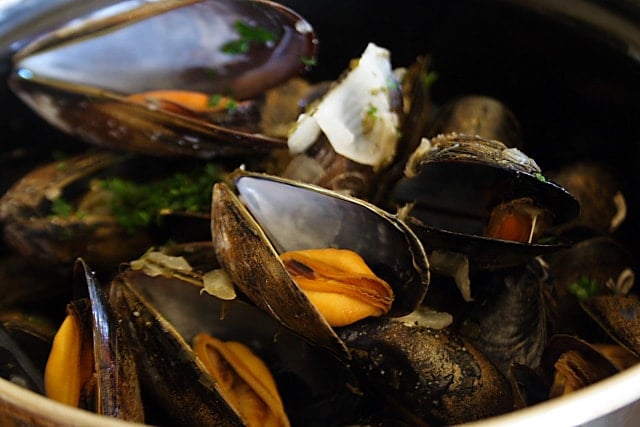 While I am here, feed me more pots or pails or buckets of Moules à la Marinière, please…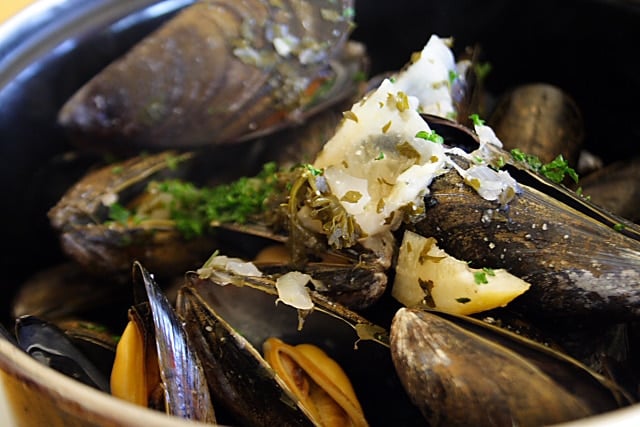 Note: Pictured above is 1 kg of pure mussel goodness…I think I might not want to go back.