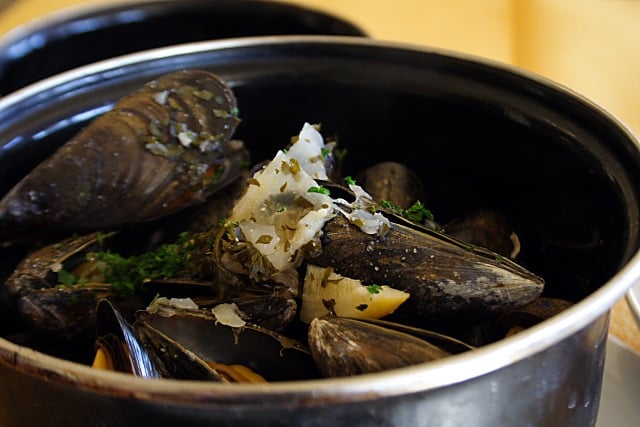 Bonjour.
I came all the way to south of France to eat these–Moules à la Marinière, or French/Belgium-style mussels cooked with white wine, onions, and parsley. Not that I can't get mussels in California, but eating these mussels right here in a Mediterranean coastal town just adds to the authenticity and–most importantly–the flavors.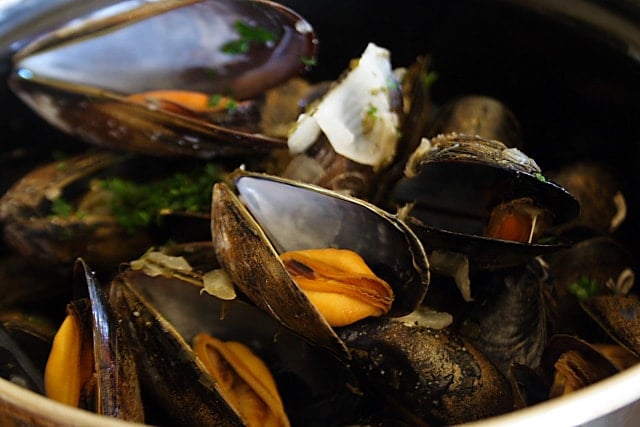 While I am here, feed me more pots or pails or buckets of Moules à la Marinière, please…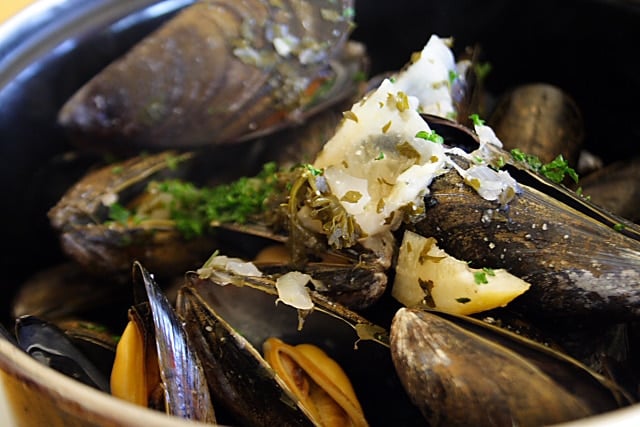 Note: Pictured above is 1 kg of pure mussel goodness…I think I might not want to go back.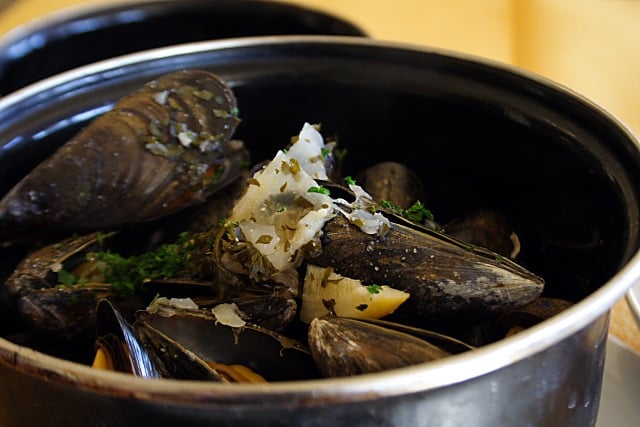 Recipe: Moules à la Marinière
Adapted from BBC Food
Ingredients:
2 cloves garlic, finely chopped
1 small onion, finely chopped
1 cup dry white wine
1 lb mussels, scrubbed clean
1 stalk parsley (use only the leaves-finely chopped)
1 tablespoon unsalted butter (melted)
1 lemon (quartered and cut into small pieces)
Salt to taste
A dash of Black pepper
To serve:
French bread, sliced
Olive oil
2 cloves garlic (finely chopped)
Method:
1)In a small pot, add the melted butter, and then garlic, onions, lemon, and chopped parsley leaves.
2)Add the mussels, wine, and salt and pepper. Cover, and cook over a high heat for about five minutes (shaking the pan intermittently until the mussels open).
3)Slice the bread to medium thickness and rub garlic over it. Drizzle with olive oil and lightly toast on both sides.
4)Serve the mussels in the pot with the bread on the side.
Most-Pinned Recipes
Chili Lime Chicken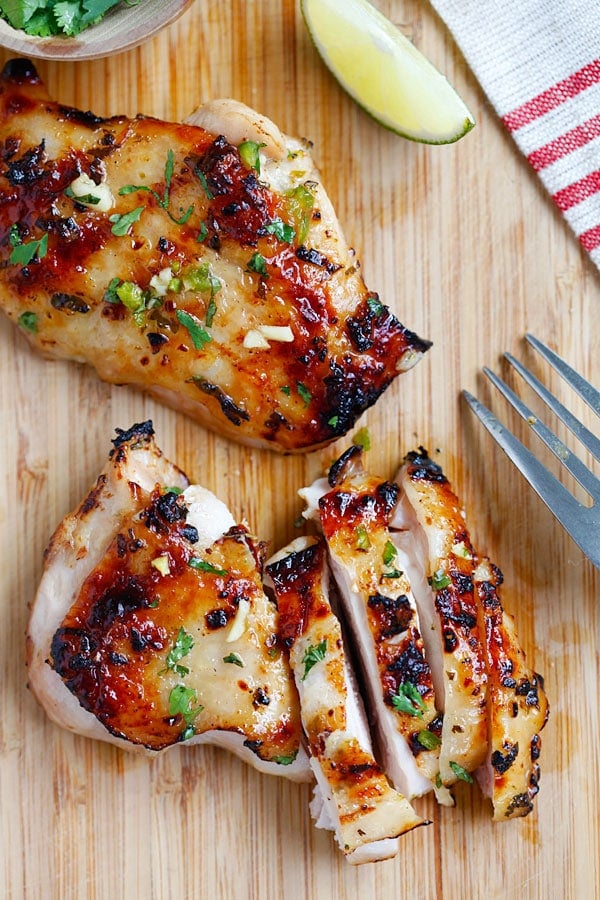 Parmesan Baked Chicken Nuggets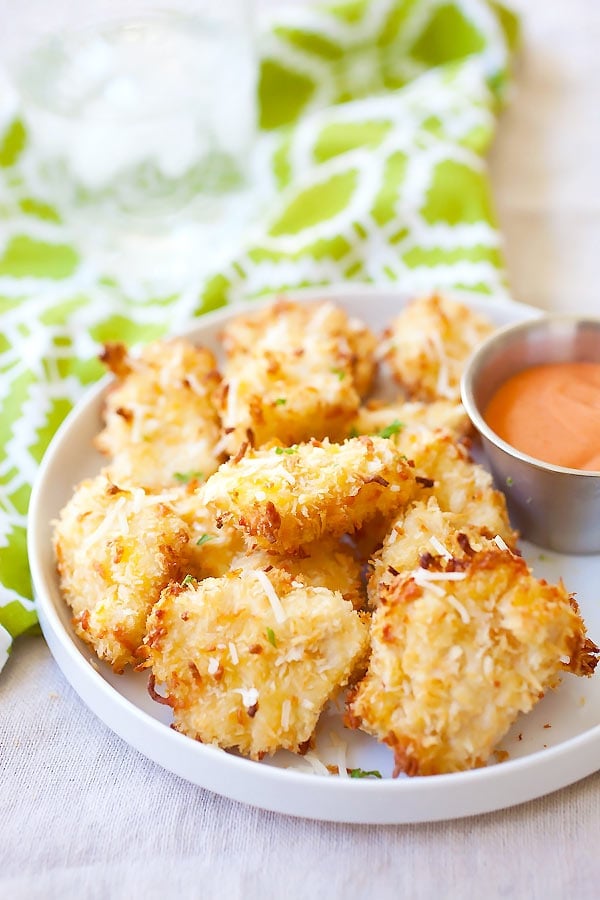 Garlic Herb Cheese Bombs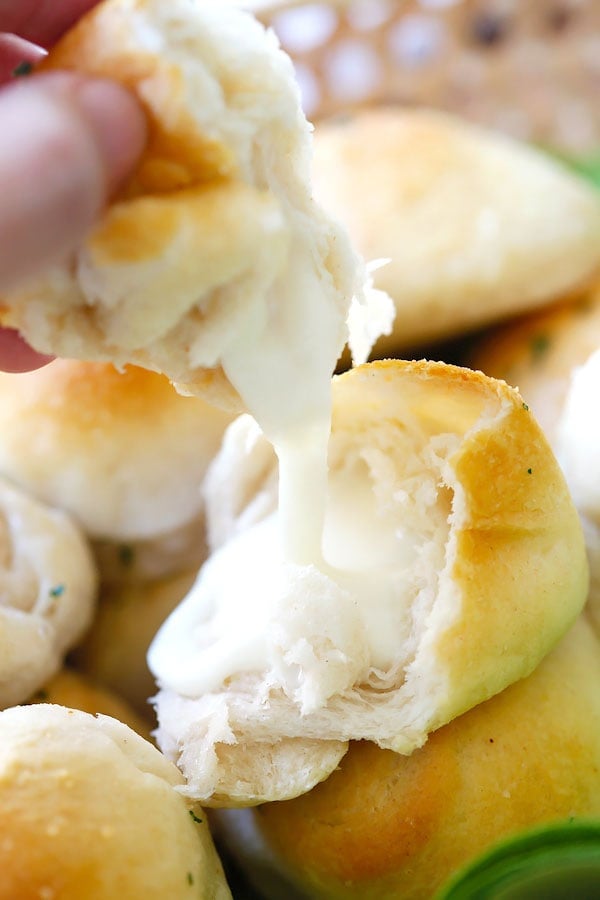 Cilantro Lime Chicken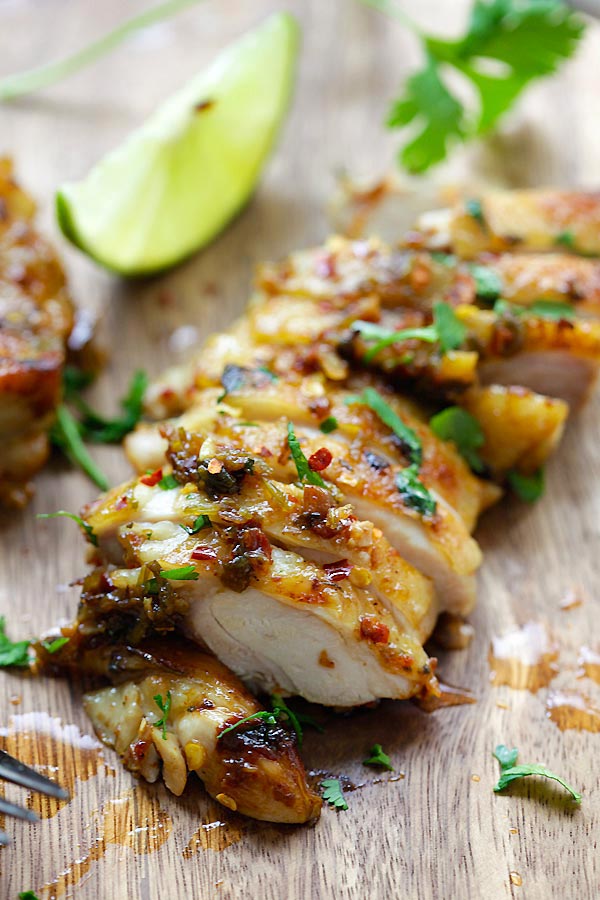 Parmesan Garlic Noodles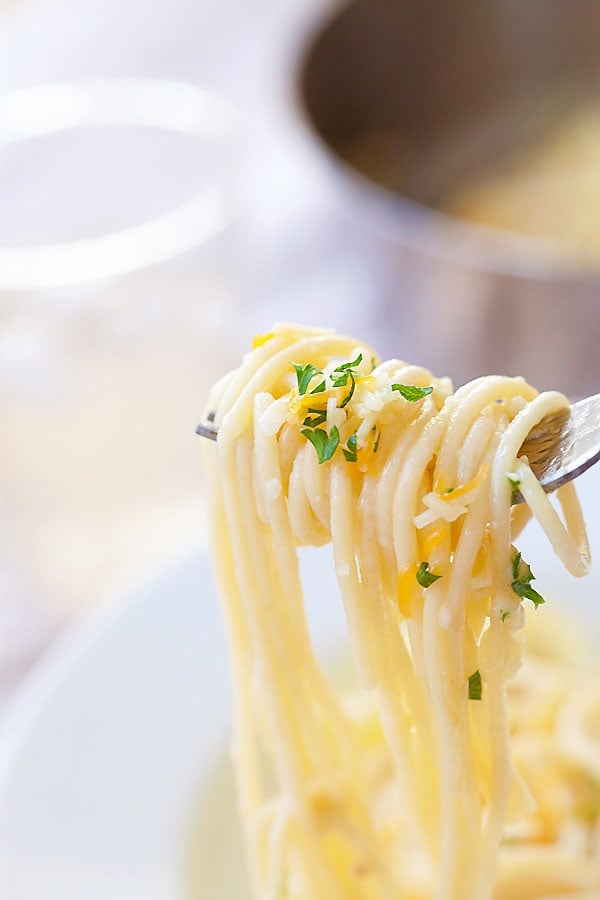 Garlic Herb Roasted Potatoes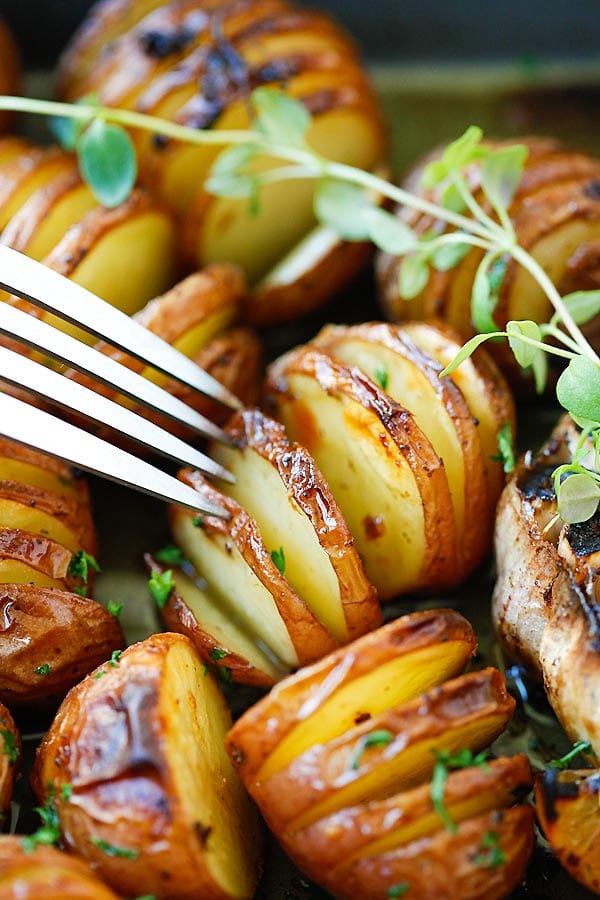 Parmesan Roasted Cauliflower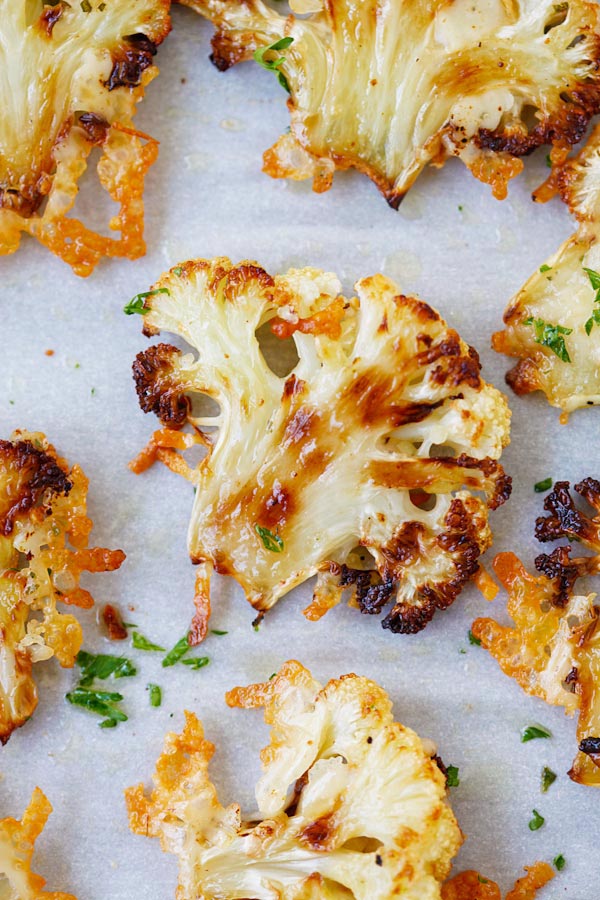 Honey Garlic Salmon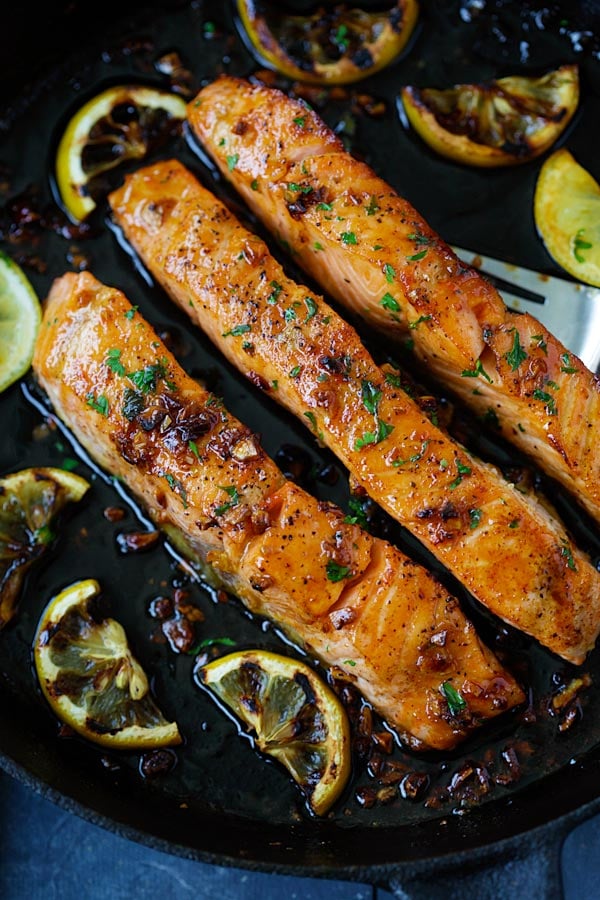 Shrimp Scampi Linguine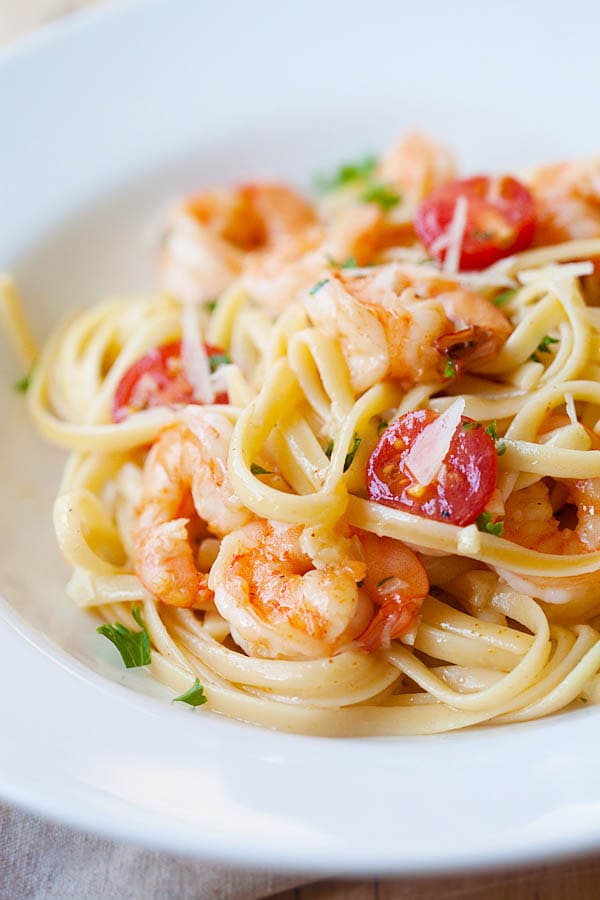 Brazilian Cheese Bread (Pão de Queijo)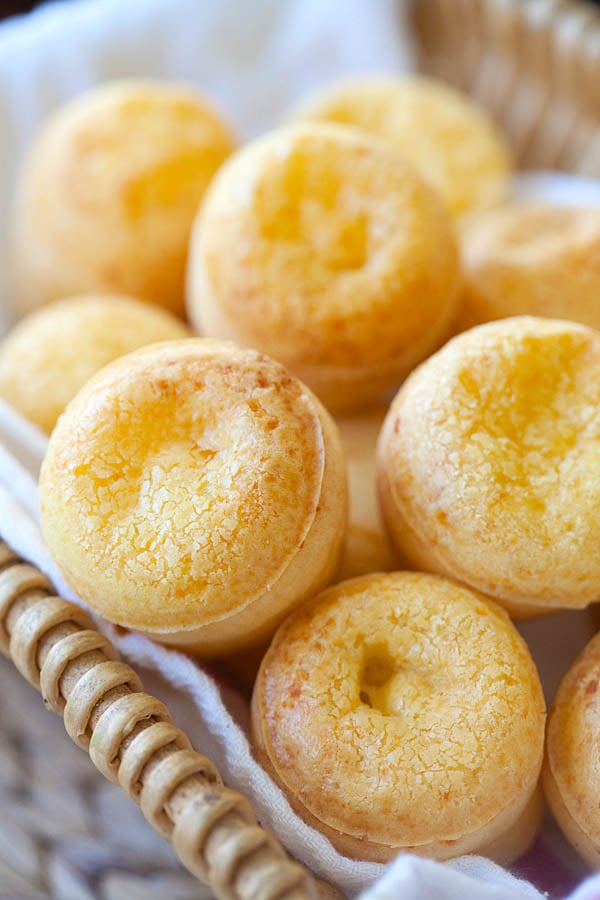 Creamy Garlic Chicken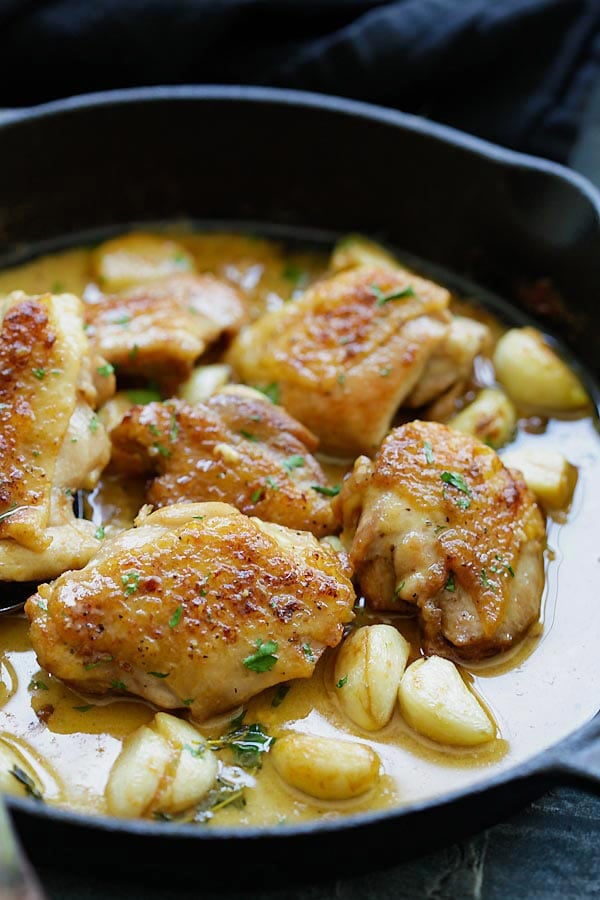 Mini Garlic Monkey Bread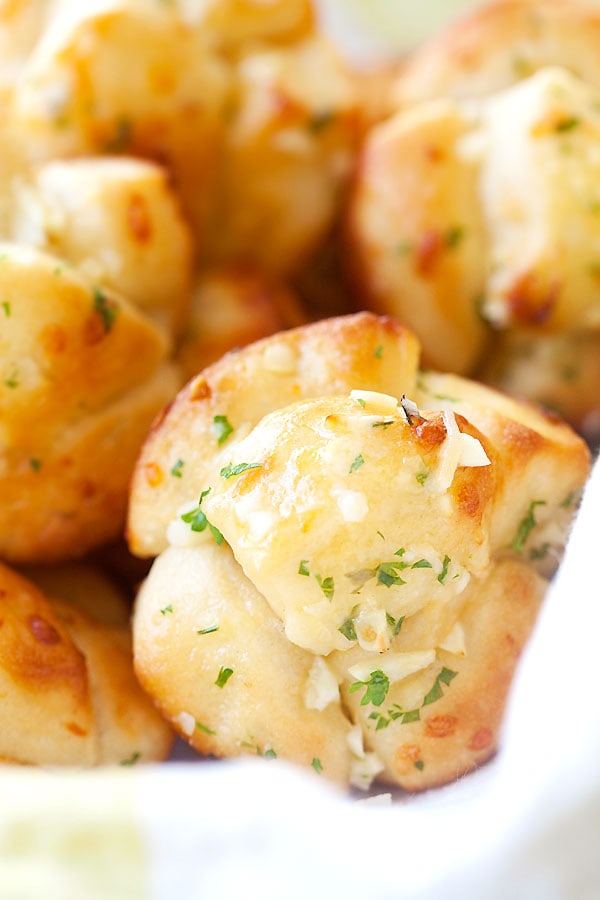 Limited Time Offer: $5.99 only. Available for download WORLDWIDE!
**Use it on Your Tablet, Mobile Phone, Desktop or Laptop**
Copyright © 2016 Rasa Malaysia. All rights reserved.