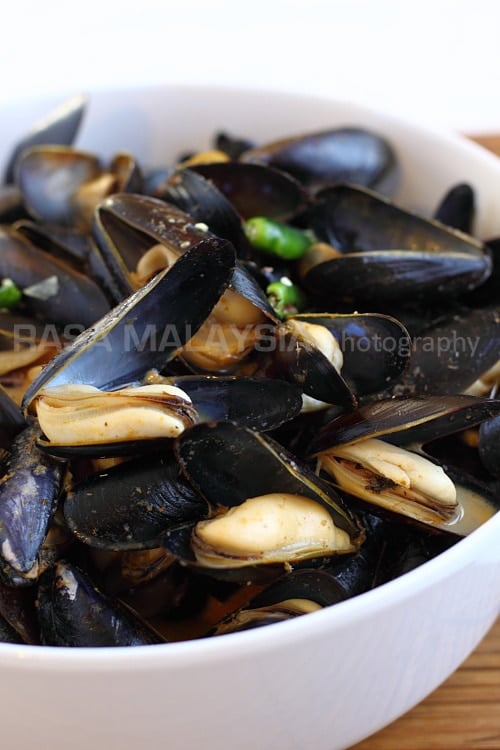 Red Curry Mussels Recipe
Ingredients:
2 1/2 lbs mussels
3 cloves garlic (peeled and lightly pounded)
2 tablespoons oil
3 tablespoons red curry paste (I used Mae Ploy or Maesri red curry paste)
5 bird's eye chilies (lightly pounded), optional
2 teaspoons palm sugar or to taste
1 tablespoon fish sauce or to taste
120 ml. coconut milk
1/2 cup water
Method:
Clean and scrub the mussels with cold water. Strain and set aside.
Heat up a deep pot and add oil. Add the garlic cloves and saute for 30 seconds and follow by the red curry paste. When you smell the red curry aroma, add water, coconut milk, fish sauce, and palm sugar and bring the sauce to boil. Adjust the taste according to your liking by adding more water, fish sauce or palm sugar.
Transfer the mussels into the pot and stir well with the red curry sauce. Cover the pot and let the mussels cook for a few minutes or until all the shells are open. Dish out and serve immediately.
Most-Pinned Recipes
Ginger Garlic Baked Chicken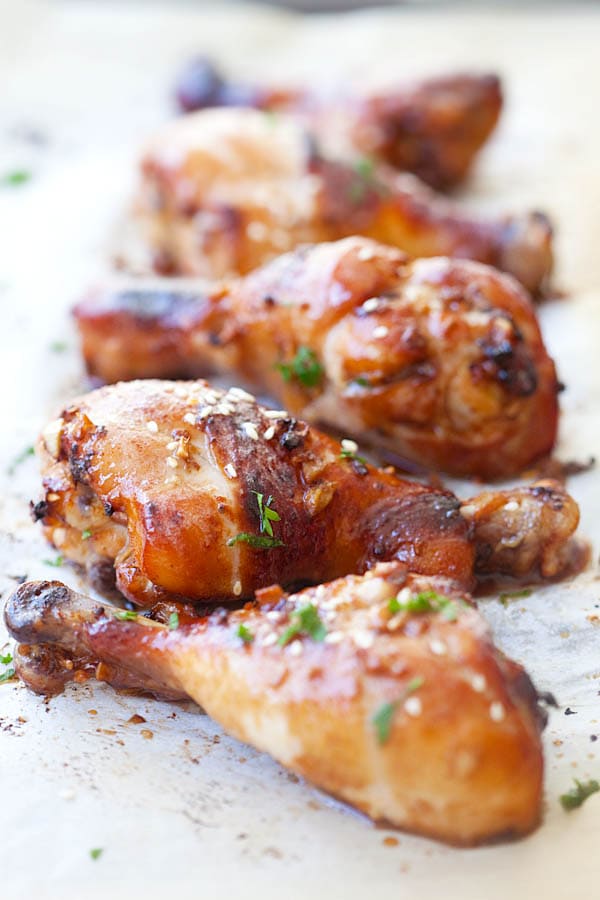 Crab Rangoon (Cream Cheese Wontons)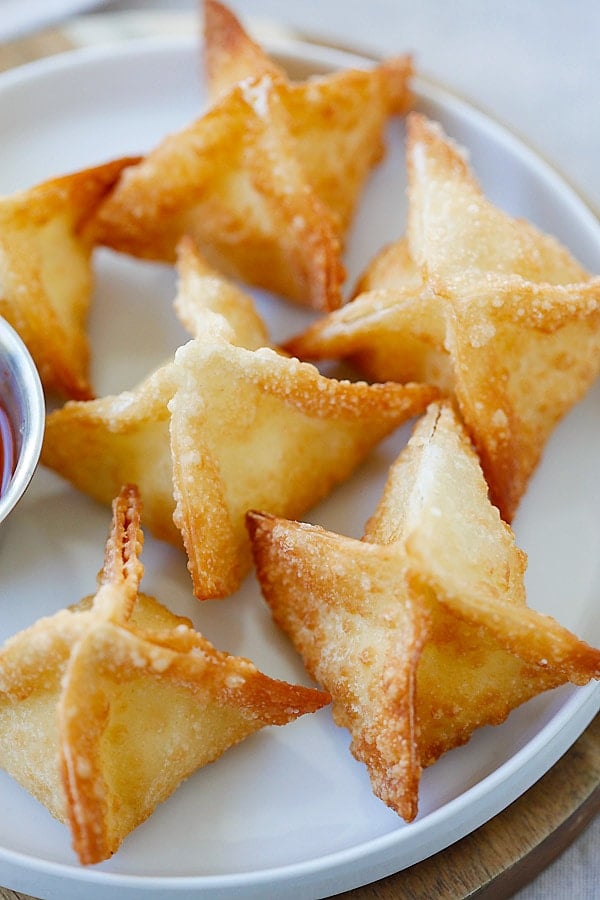 Chicken Wontons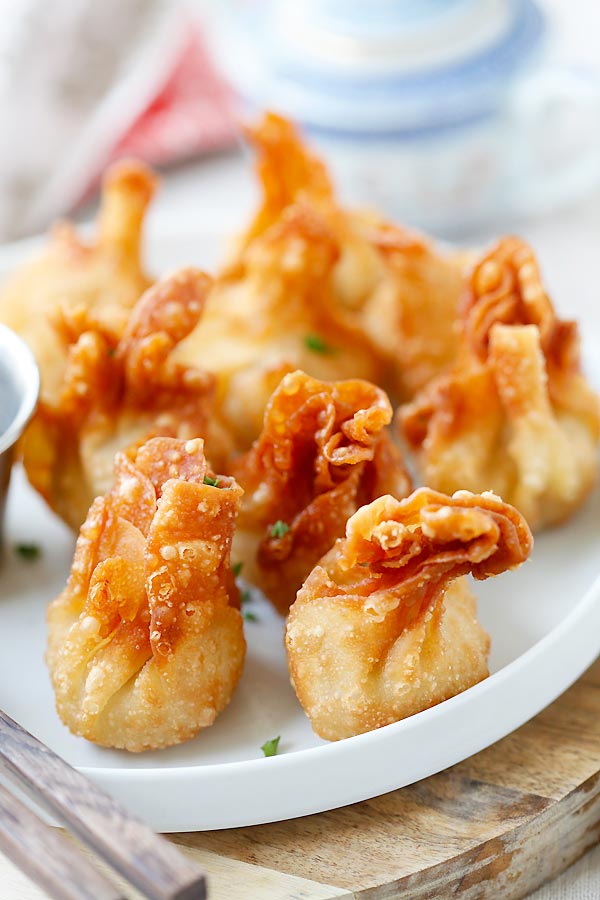 Onion Scallion Beef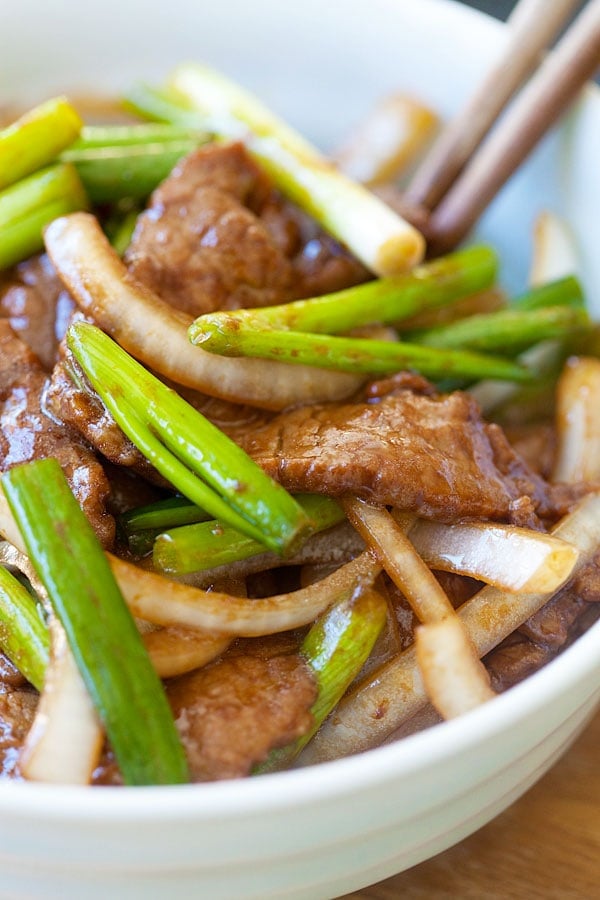 Thai Chicken Sate with Peanut Sauce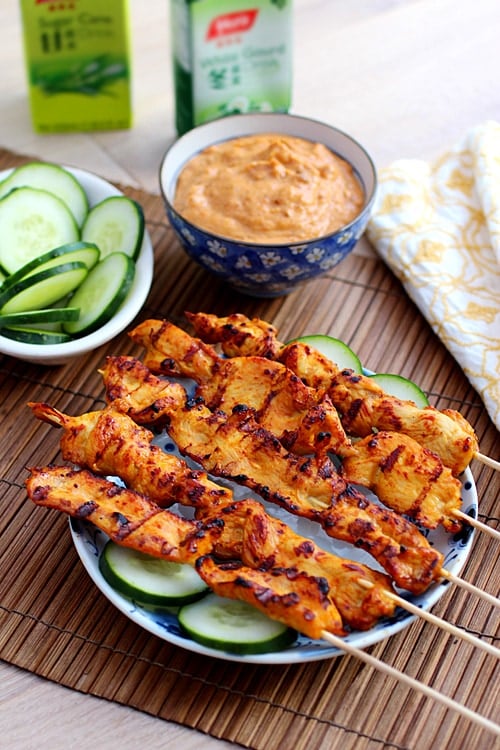 Thai Peanut Sauce