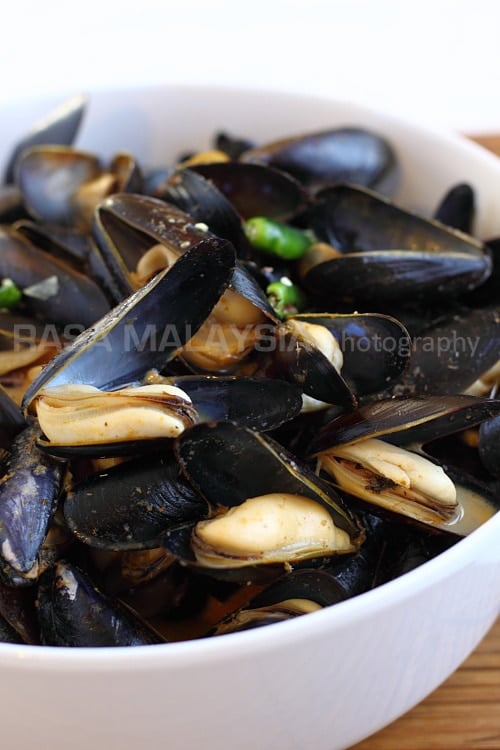 I have many fond memories about eating mussels—big pots or buckets of mussels, over a glass of wine, or better still, Belgian beer. Such memories take me back to my fun travels to London, south of France, Sydney, Monaco, and the times I lived in San Francisco (Plouf, a small French bistro at Belden Place was my favorite place for mussels) when I savored this shellfish goodness.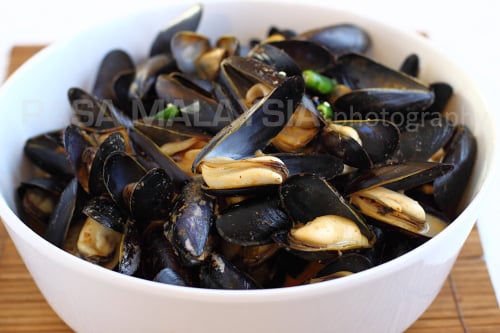 As much as I love mussels, I seldom make it at home. I usually get my mussels from Costco but the 5-lb bag of mussels is basically too much for the two of us to consume. So when my sister and her family came to visit recently, I took the opportunity and had a mussel feast. It was great because fresh mussels are not available in Malaysia.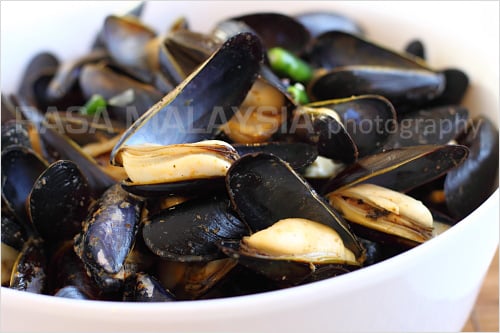 There are many ways to make mussels pot, my ultimate favorite is Moules à la Marinière, the popular French/Belgian version cooked with white wine and parsley. I also like the idea of an Asian-style mussel pot so I made mussels in red curry sauce and it was an instant hit with my family.
This is my simple mussels in red curry sauce recipe. Do remember to have some crusty bread to sop up the sweet, briny, and spicy red curry sauce. Enjoy!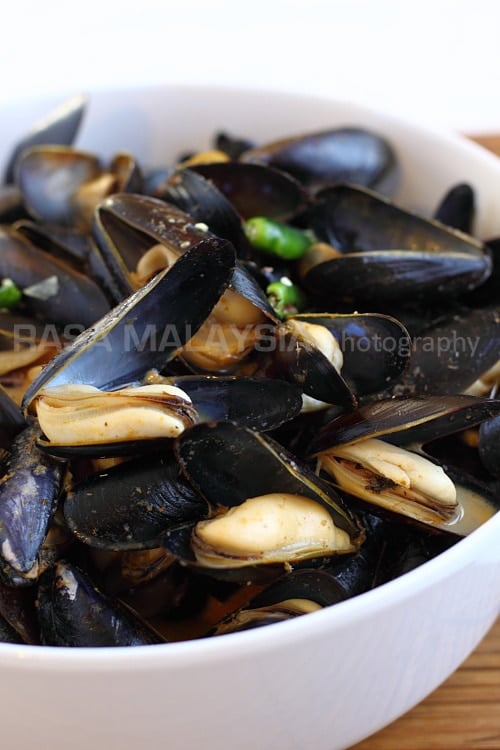 Red Curry Mussels Recipe
Ingredients:
2 1/2 lbs mussels
3 cloves garlic (peeled and lightly pounded)
2 tablespoons oil
3 tablespoons red curry paste (I used Mae Ploy or Maesri red curry paste)
5 bird's eye chilies (lightly pounded), optional
2 teaspoons palm sugar or to taste
1 tablespoon fish sauce or to taste
120 ml. coconut milk
1/2 cup water
Method:
Clean and scrub the mussels with cold water. Strain and set aside.
Heat up a deep pot and add oil. Add the garlic cloves and saute for 30 seconds and follow by the red curry paste. When you smell the red curry aroma, add water, coconut milk, fish sauce, and palm sugar and bring the sauce to boil. Adjust the taste according to your liking by adding more water, fish sauce or palm sugar.
Transfer the mussels into the pot and stir well with the red curry sauce. Cover the pot and let the mussels cook for a few minutes or until all the shells are open. Dish out and serve immediately.
Most-Pinned Recipes
Ginger Garlic Baked Chicken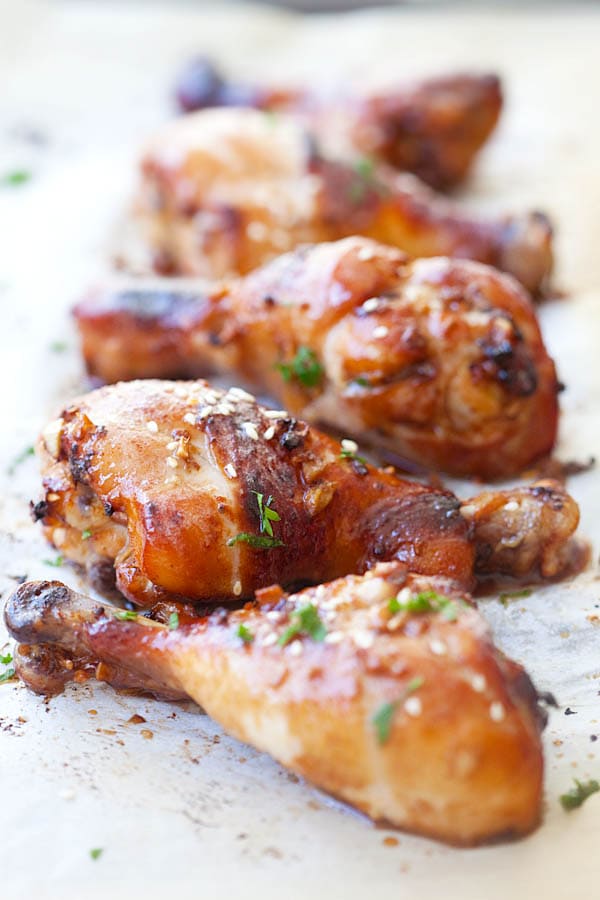 Crab Rangoon (Cream Cheese Wontons)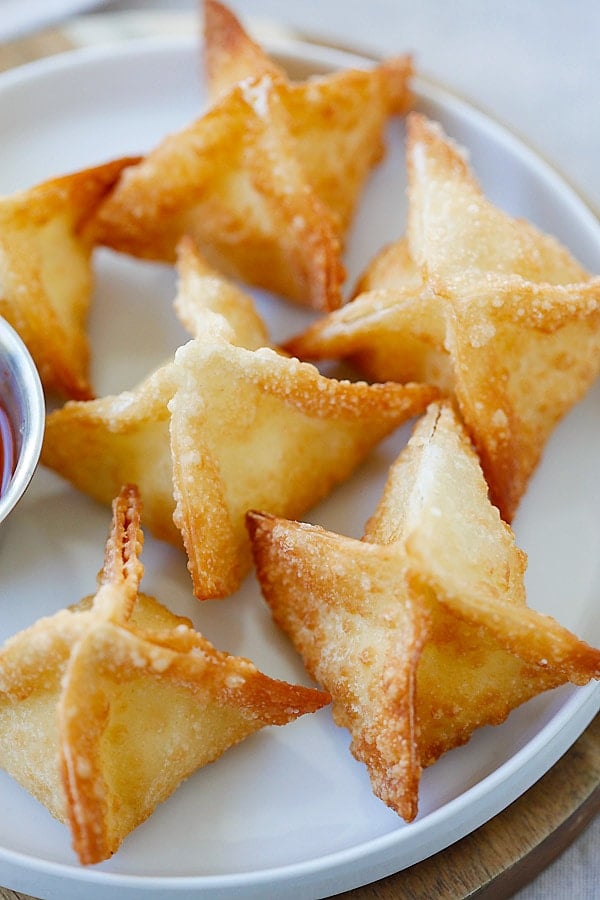 Chicken Wontons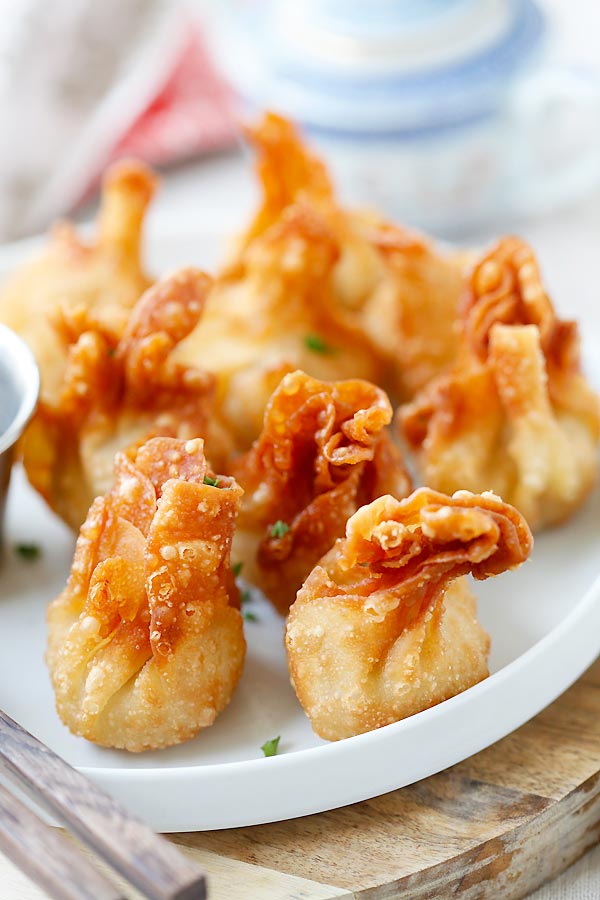 Onion Scallion Beef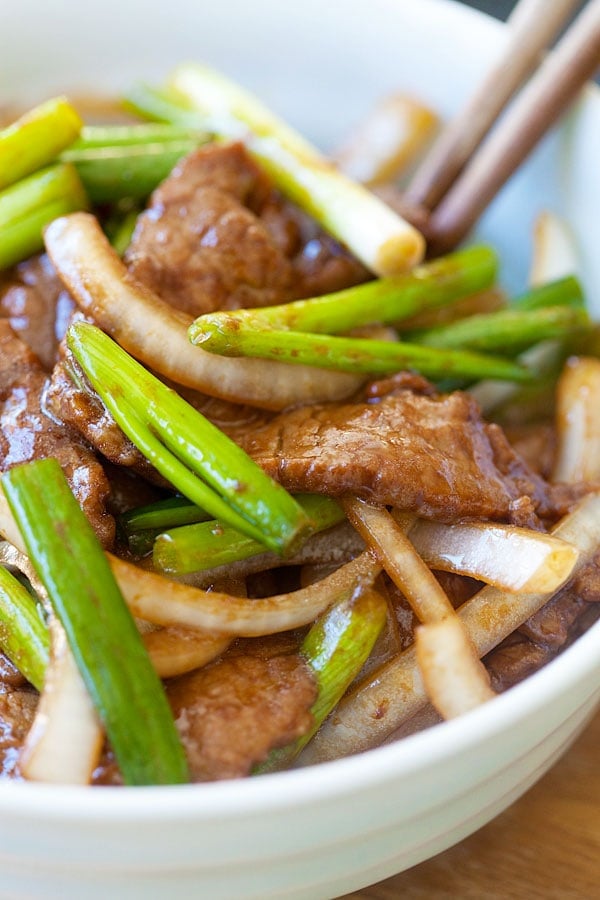 Thai Chicken Sate with Peanut Sauce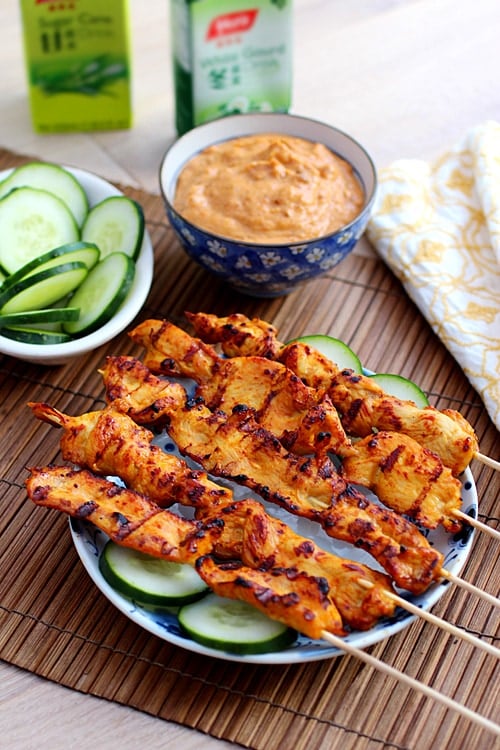 Thai Peanut Sauce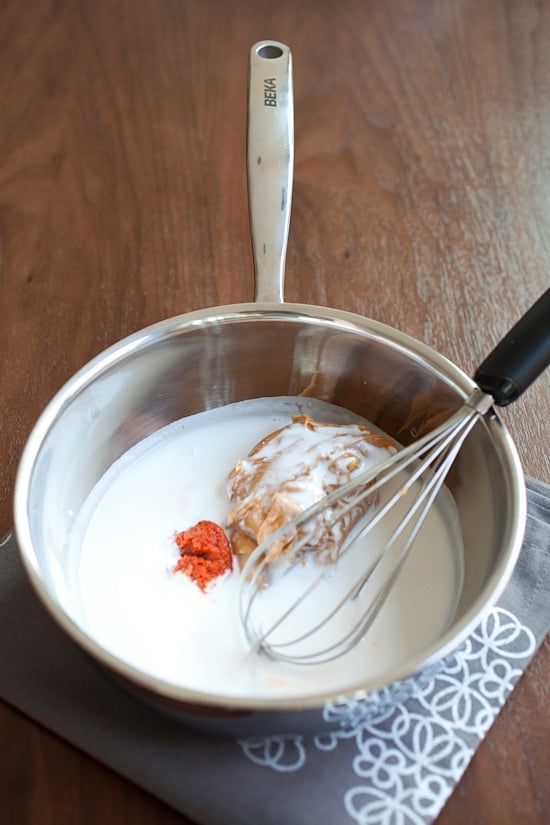 Limited Time Offer: $5.99 only. Available for download WORLDWIDE!
**Use it on Your Tablet, Mobile Phone, Desktop or Laptop**
Copyright © 2016 Rasa Malaysia. All rights reserved.