My Recipe on Saveur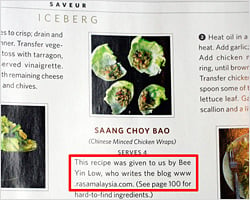 http://rasamalaysia.com/my-recipe-on-saveur/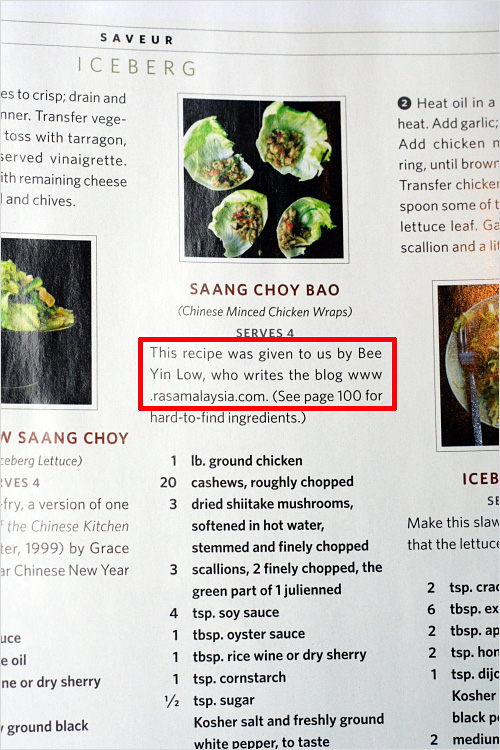 Thanks to Hunter Lewis, test kitchen director at Saveur, my lettuce wraps (lettuce wrapped chicken) recipe is featured on the May issue of Saveur!  Hunter emailed me that he liked my lettuce wraps recipe and would like to use it for the May issue. I practically fell out of my chair and said "YES!"
Saveur has always been my favorite magazine and the only food magazine that I really read. Saveur is a treasure with stories, features, and articles about savoring a world of authentic cuisine. You won't find any glammed-up food photography or pretentious culinary trends on Saveur; it's about real food that real people eat. If you have been following me, you will know that I am a firm believer in preserving our heritage and authenticity…
The May issue also includes my friend Andrea Nguyen's story about going back to Vietnam. Go pick up a copy if you like!
P.S.: My name is misspelled but never mind, my recipe is on Saveur! *wink*
You Might Also Like These Recipes Below:
LOVE THE RECIPE & PHOTOS? PLEASE SHARE:
Sign Up for Email Updates
Enter your email for new updates: recipes, giveaways, and more!