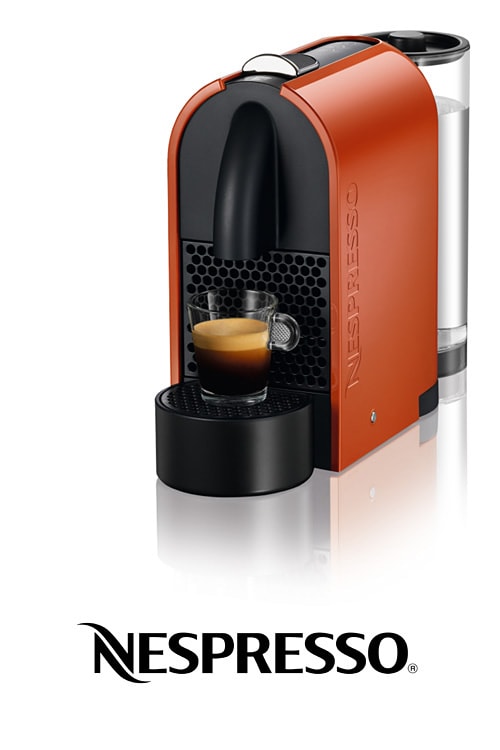 Last week, I got invited to an exclusive Nespresso U launch event at the Grove in Los Angeles. As you all know, Mr. Rasa Malaysia and I are huge fans of Nespresso machines and its coffee, so you can imagine just how excited I was. I was also stoked as Padma Lakshmi was the host of the launch event. As a fan girl of Top Chef, it was awesome to have finally met the gorgeous Padma in person.
I brought along my friend Simply Reem and we had a lot of fun. The garden section of the Grove was transformed into a Nespresso pop-up cafe. Guests and media mingled and was treated to the freshly brewed and superb espresso made with Nespresso's premium coffee capsules.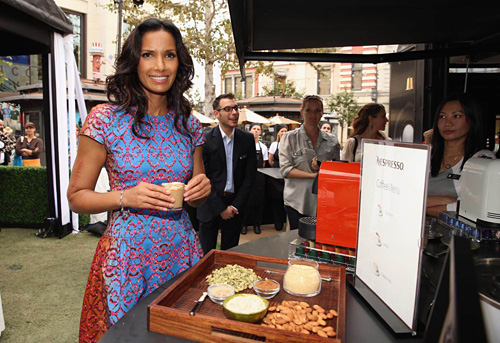 Padma Lakshmi looked gorgeous in person. As the brand ambassador, she kicked off the launch event and shared a Nespresso Cardamon Cappuccino with us. If you look at the photo above, you can see that I was on the right hand side, looking (ogling) the gorgeous Padma like a dork.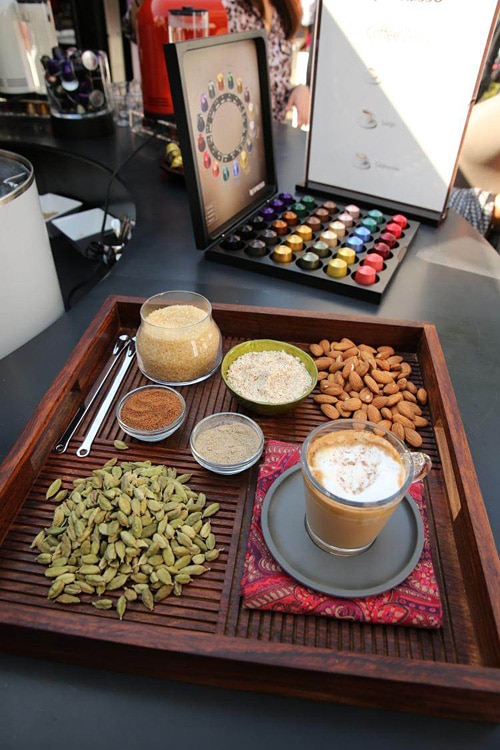 The ingredients for the Nespresso Cardamon Cappuccino, with green cardamon, nutmeg, and almond.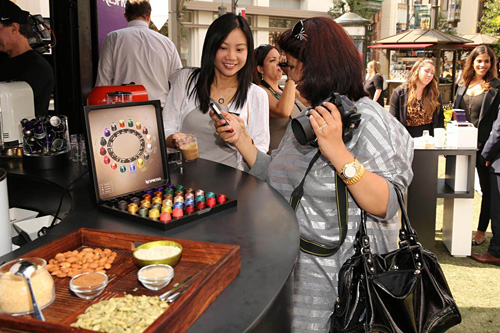 Reem and I busy checking out the Nespresso U and the coffee capsules. Of course, we had to snap the pictures with the iPhone and upload to our social media.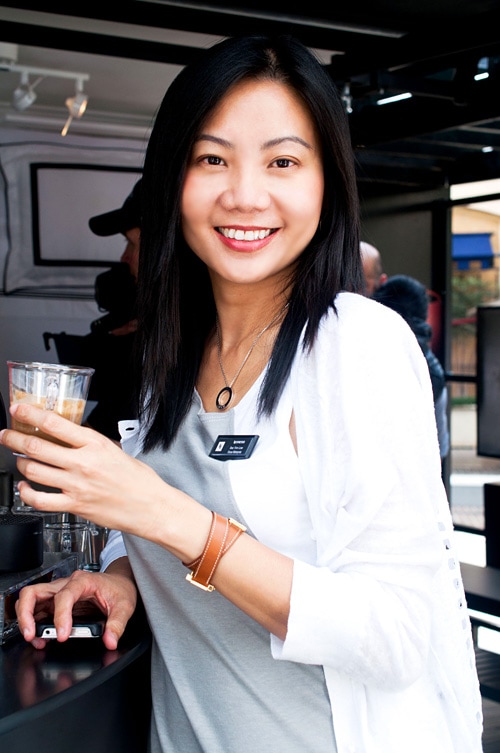 Enjoying a cup of espresso prepared by the barista at the pop-up cafe. I had at least 3-4 cups of various types of espresso that day. Coffee makes me happy.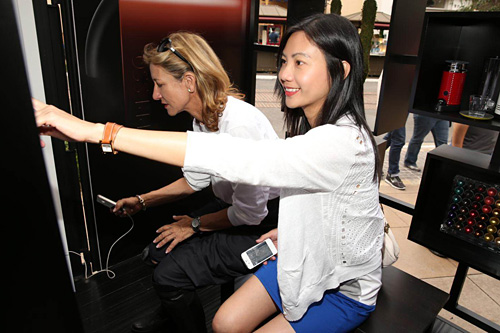 Here I volunteered to test out the photo booth.
All in all though, it was a fun and successful launch event for Nespresso U. A week after the event, I received my complimentary Nespresso U and now it sits on my kitchen counter top. I love the compact size and it's perfect for a small kitchen. The size doesn't compromise its performance as it brews some of the best espresso. I just love it.
To learn more about Nespresso U, you can check out the site here.