Oi Ocha Shincha Giveaway (CLOSED)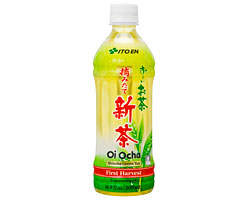 http://rasamalaysia.com/oi-ocha-shincha-giveaway/
Oi Ocha Shincha Giveaway (CLOSED)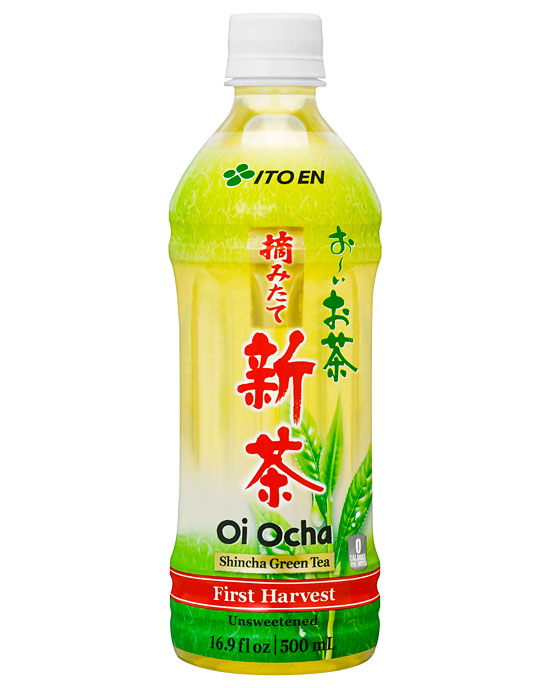 Update: The winner is Carol B.
I am partnering with my friends at Ito En to give away a case (24 bottles) of Oi Ocha Shincha "First Harvest Green Tea". There will be one (1) winner whom will receive one (1) case of Oi Ocha Shincha "First Harvest Green Tea". The total suggested retail price of the prize is US$40.
Craft brewers have their young summer ales. France has its Beaujolais Nouveau. And for centuries, Japan has had its Shincha: the year's very first harvest of green tea, celebrated for its fresh and lively flavor, naturally sweet finish and smooth umami character. Accessible for only a precious few months, the much anticipated first harvest will be introduced to Americans for the very first time in convenient ready to drink bottles, capturing the season's most refined flavors, under ITO EN's leading Japanese brand of green tea, Oi Ocha.
In Japanese, "shin" means new and "cha" means tea. Shincha's singular character derives from its harvest starting in early April, when young green tea leaves contain naturally higher concentrations of nutrients and vibrant flavors, the result of wintertime dormancy. Fresh Shincha leaves are distinct from latter-harvested green teas, with a subtle sweetness attributed to a higher content of the amino acid L-theanine and a lower caffeine content. The rich and vividly green tea leaves are not only fragrant and fresh in taste, but higher in Vitamin C and catechin antioxidants than regular green tea.
"Americans' evolved palates are appreciating the flavor nuances among green teas, making this the optimal time to introduce Shincha in a modern and convenient way," says Rona Tison, Sr. V.P. of Corporate Relations of ITO EN (North America) INC. "Authentically brewed and bottled to preserve the young green tea's essence, Oi Ocha's Shincha is an experience like no other."
Come early spring, excitement for the year's Shincha harvest is palpably in the air in Japan. Among those anticipating Oi Ocha's Shincha arrival on our shores are some of America's most acclaimed Japanese chefs, including Nobu Matsuhisa of Nobu Restaurants. "Shincha offers the ultimate tea experience for us Japanese," says Chef Matsuhisa. "I am pleased that it has made its way to America as the fresh aroma and flavor is truly unmatched. Its smooth and clean finish truly complements the purity of our cuisine."
ITO EN, the innovators of the Oi Ocha brand, is Japan's leading purveyor of green tea. The company has been a major force in cultivating the green tea movement in America, introducing the first unsweetened bottled green teas to the US in 2001. ITO EN has unmatched access to Japan's highest-quality Shincha and other green tea leaves, owing to its direct network of tea growers and farmers. The long-running and deep supply relationships enable the company to consistently realize the world's highest quality tea leaves.
Oi Ocha's Shincha is available in 16.9 fl oz. BPA-free, recyclable bottles at select retailers and at www.itoen.com in limited quantities.
Eligibility: United States only. No purchase necessary and subject to this official giveaway rules. Closing Date: August 31, 2014, 11:59 pm PST. Winner will be randomly selected and contacted via email on September 1, 2014. The prize is proudly sponsored by Ito En.
Other Amazing Prizes & Giveaways:
Click Images Below for Similar Recipes:
LOVE THE RECIPE & PHOTOS? PLEASE SHARE:
Sign Up for Email Updates
Enter your email for new updates: recipes, giveaways, and more!