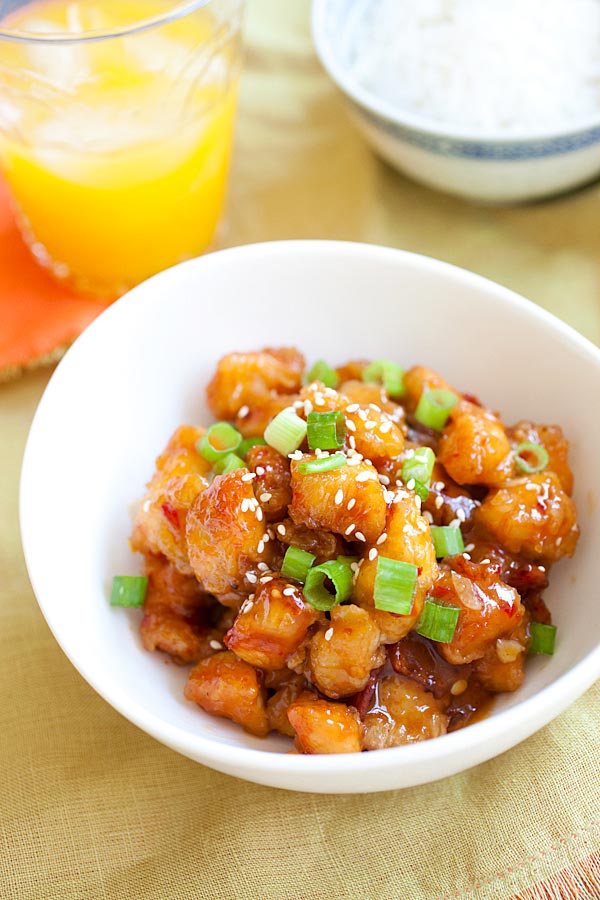 Orange Chicken
Orange chicken – crazy easy orange chicken recipe that takes 30 mins to make. Cheap, healthy and a zillion times better than Chinese takeout!!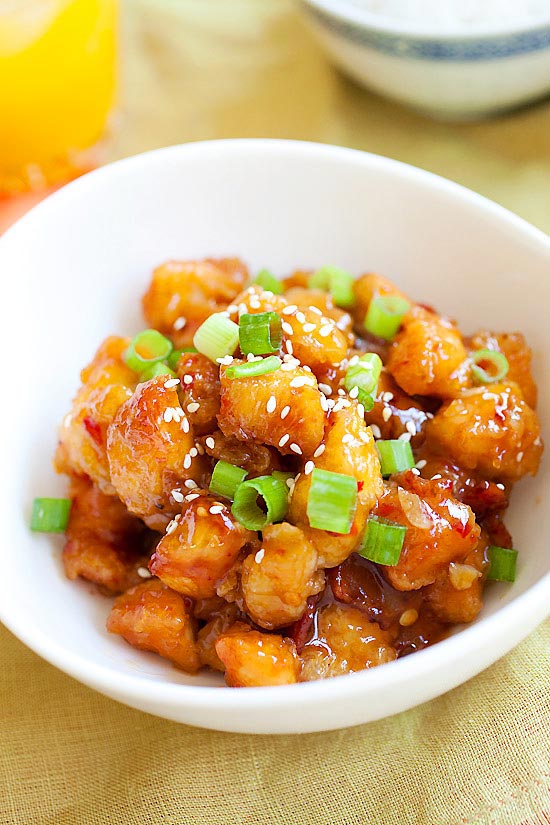 Orange Chicken is very popular in the US, especially at chains such as Panda Express. In fact, the dish is so popular that there is a new dish called Panda Express orange chicken with bacon.  Many readers requested for my orange chicken recipe, so here is my quick, easy, and super delicious orange chicken.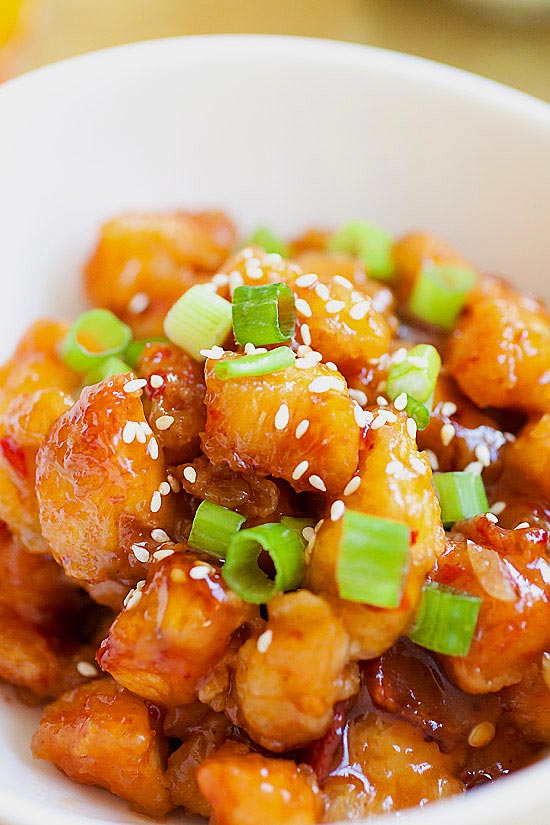 Orange chicken—also known as orange peel chicken or tangerine chicken—derived its name from the use of dried orange peel in the recipe. As dried orange peel is not commonly available for most people, I used fresh orange zest as a replacement, which works very well. As orange chicken is originally a Hunan dish, you can't do without some chili sauce.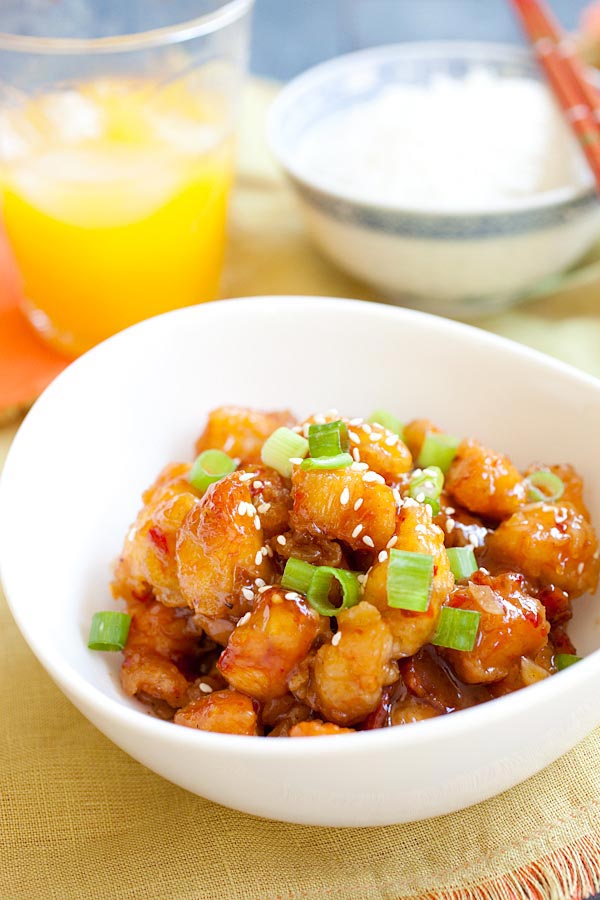 Click the link below for my orange chicken recipe. Try out my orange chicken recipe and I am sure you will like it. Other popular Chinese recipes: Broccoli Beef, Sweet and Sour Pork, Egg Drop Soup, Kung Pao Chicken, Chow Mein, Fried Rice, Mongolian Beef, General Tso's Chicken, Honey Walnut Shrimp, Lettuce Wraps, and more.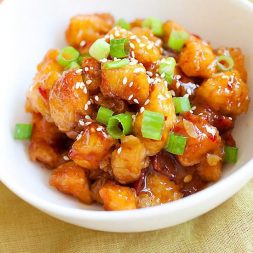 Rate This
Recipe Name
Preparation Time
Cook Time
Total Time
Average Rating

Based on 58 Review(s)