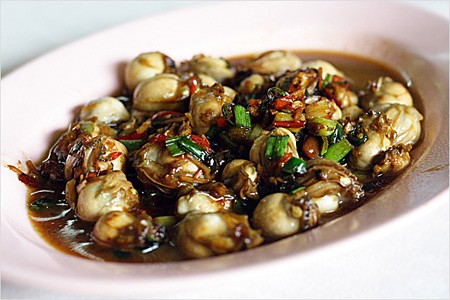 Plump, juicy, succulent, perfectly cooked, soft, smooth, and absolutely DELICIOUS.
Prepared with the simplest of ingredients–fermented bean paste (taucheo), ginger, scallion, red chilies–this dish is a gem…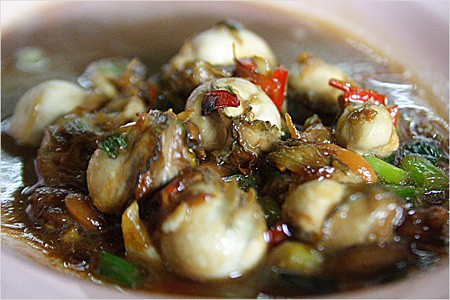 Where?
Goh Huat Seng Restaurant (AKA my favorite Chinese restaurant in Penang)
59A Lebuh Kimberly
10100 Penang
Malaysia
Tel: (6)04-2615811, (6)04-2615646
Recipe?
Yes, I do know how to make this dish, but where do I find fresh baby oysters that won't cost me US$2 per oyster?! And no, those giant alien-like-shell-on oysters at Asian supermarkets in the United States won't work. If you know where to find affordable (fresh) baby oysters, please let me know!