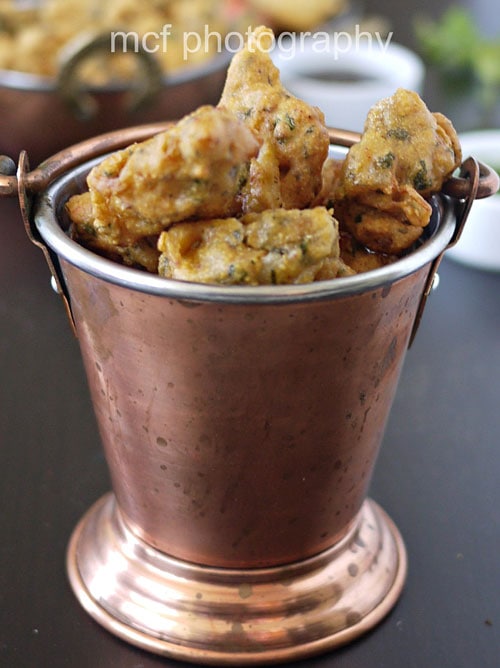 Do you love Indian buffet? If so, I am sure you have tried those perfectly fried vegetable pakoras. I always wonder how to make pakoras and am so excited that Sonia of  My Creative Flavors is sharing her pakora recipe with us today. Sonia is a PhD in Psychology and a master Indian cook. Hailed from India, Sonia and her husband are now based in New Jersey. My Creative Flavors chronicles Sonia's adventures in her kitchen; you will find many fusion Indian recipes, classic Indian dishes, and beautiful food photography on My Creative Flavors. Just look at these pakora pictures in this post, need I say more? Please welcome Sonia and remember to check out her site.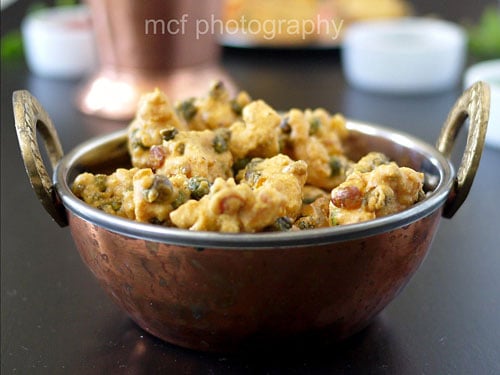 This time of the year is all about fun, family and festivities. In these chilling winters, I just want to curl up in a cozy blanket and watch my all time favorite movies and enjoy hot cuppa chai with a platter of veggie pakoras. You bet its a great feeling—difficult to beat. What better than do what you like to do and get a chance to feature it on Bee's fabulous site Rasa Malaysia. I have always been very fond of her easy to make and authentic recipes and look forward to her collection for all special occasions. I am really happy to do this feature and hope I will do justice to the high standards Bee sets for Rasa Malaysia.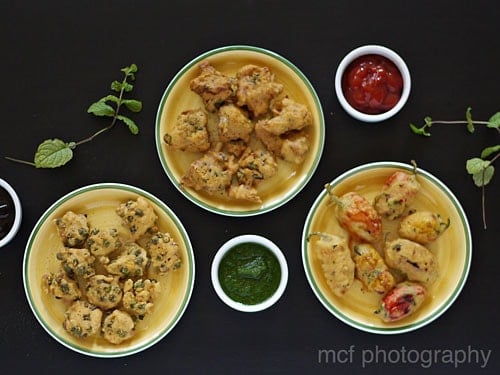 So today we are going to fry some mixed vegetables pakoras—one of the most popular Indian snacks. Pakoras always make a special place on the table as appetizers loved by family and in formal buffets too, across the globe. It's an interesting way to add some spice and zing to the veggies once in a while and the hot combo is simply irresistible.