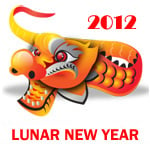 I am so thrilled that I am featured on Design Sponge, the mega home design website that everyone loves. Since Lunar New Year is around the corner, I decided to make pan-fried pork, shrimp, and cabbage dumplings.
I had a lot of fun creating and devouring the dainty and delicious pan-fried dumplings. This recipe will be excellent for Lunar New Year because dumplings are a must-have as the shape of the dumplings appear like Chinese ingots, so having dumplings signify a prosperous year ahead with loads of fortune and money!
Head over to Design Sponge now to see the complete feature with more photos.