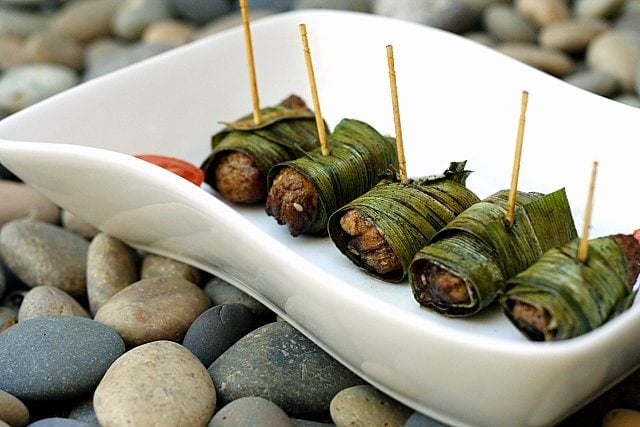 Pandan Chicken Recipe
Ingredients:
Pandan leaves
2 pieces skinless and boneless chicken breast (cut into 2 in. x 1 in. cubes)
1/8 teaspoon sesame seeds
1 teaspoon soy sauce
1/2 teaspoon oyster sauce
1/8 teaspoon sesame oil
3 dashes white pepper powder
1/4 teaspoon sugar
1/8 teaspoon fish sauce
3 inches fresh ginger (grated and squeezed for juice)
Method:
1)Mix the chicken pieces with all the seasonings above.
2)Add the ginger juice and marinate for 1 hour.
3)Put a piece of the chicken towards the end of the pandan leave and roll it up tightly.
4)Hold tight with a tooth pick.
5)Deep fry until the golden brown.
6)Dish out and serve hot.
Most-Pinned Recipes
Ginger Garlic Baked Chicken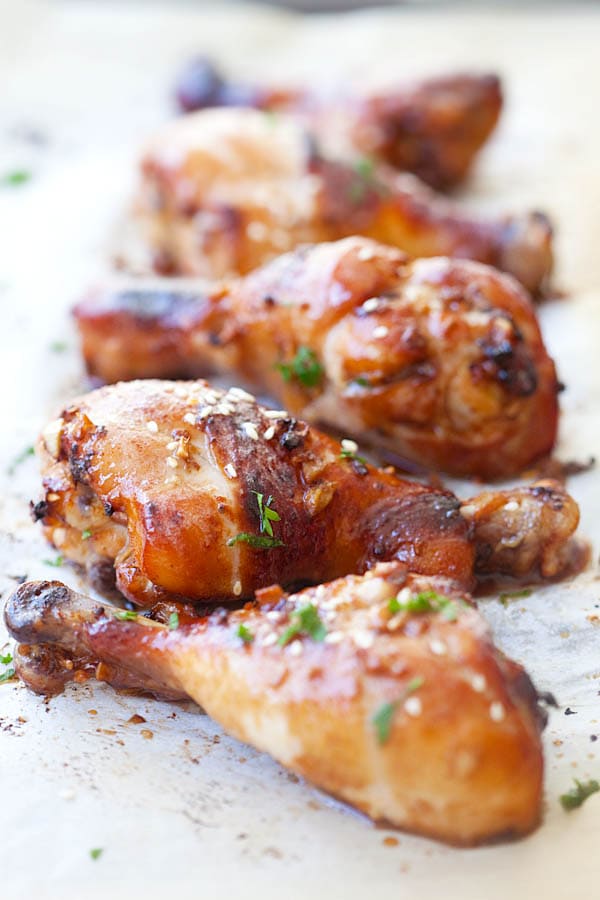 Crab Rangoon (Cream Cheese Wontons)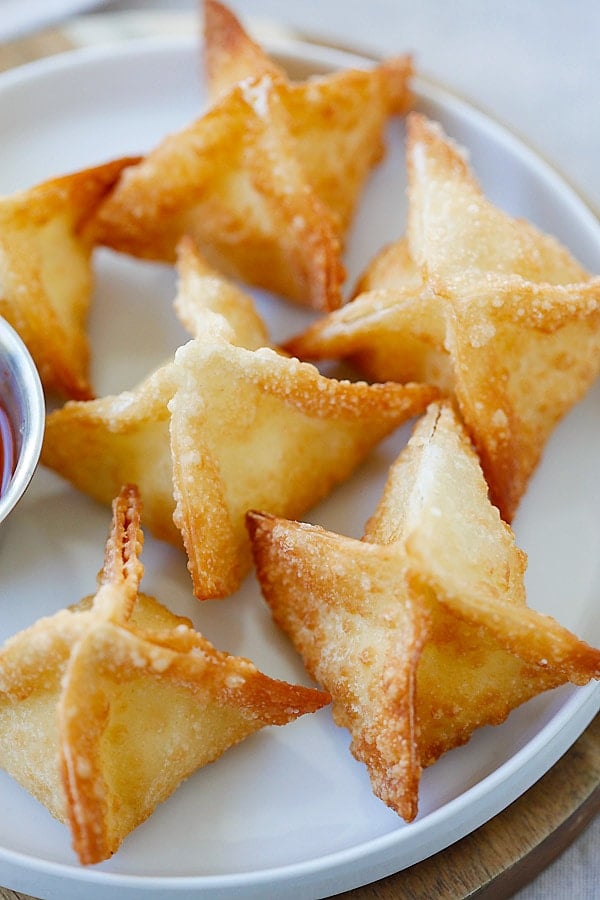 Chicken Wontons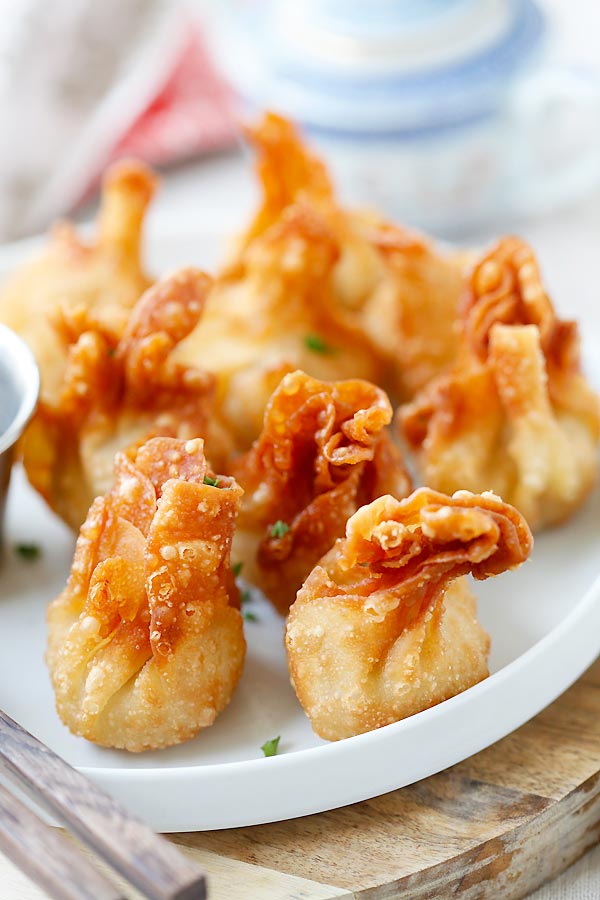 Onion Scallion Beef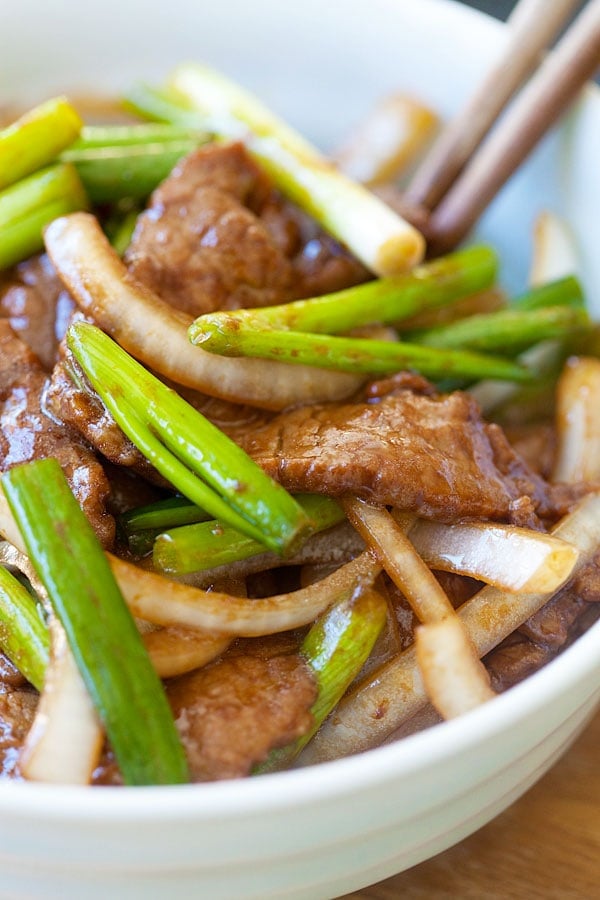 Thai Chicken Sate with Peanut Sauce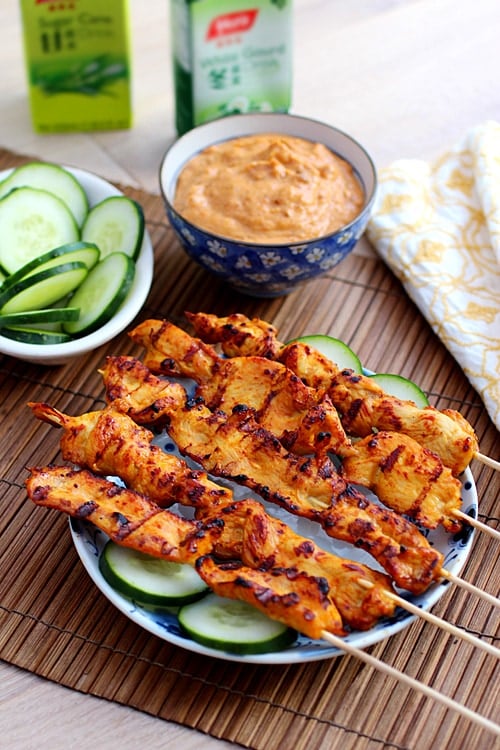 Thai Peanut Sauce