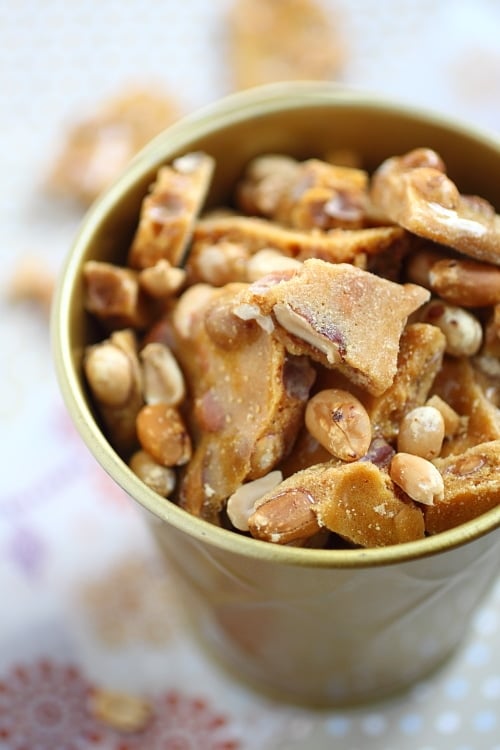 My friend Brian is the sweetest guy on earth. I "met" Brian a couple of years ago via Twitter and finally we met in person this October when his family came to visit. He is my biggest fan and supporter and he is always there for me whenever I need to chat or vent.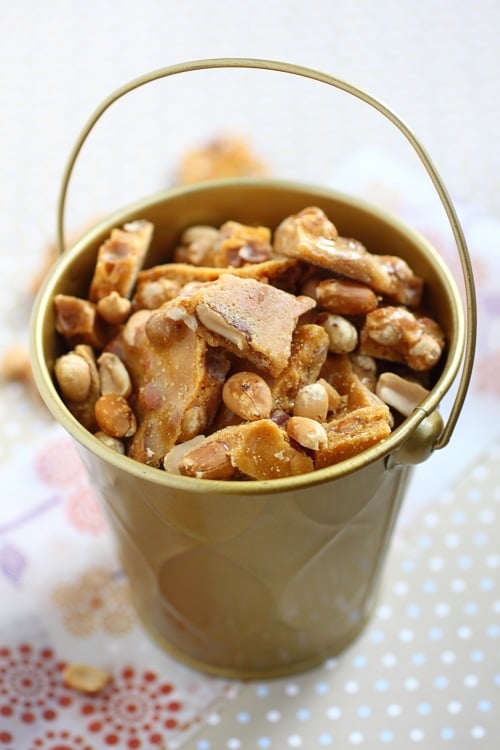 Last December, Brian sent me a care package—a ziploc bag full of peanut brittle. At the first bite, I was immediately hooked. It was the BEST peanut brittle ever! This is not an over statement because I am not much a sweet tooth and I actually don't like sweet stuff, but it was so good that I couldn't stop munching away. This year, I waited anxiously for the holiday season, and without fail, my care package of peanut brittle arrived again and it was gone in no time…and I realized that I have to get Brian to share the recipe.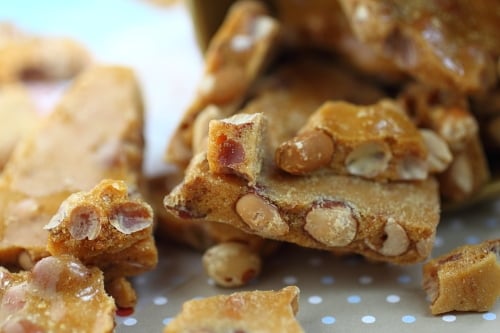 Brian's recipe came from his mom. They are crunchy, sweet, aromatic, with loads of peanuts and sinfully decadent and addictive. Thanks to Brian for sharing his peanut brittle recipe, and now more people can enjoy this wonderful sweet treat. If you are on Twitter, please follow Brian at @blew1.