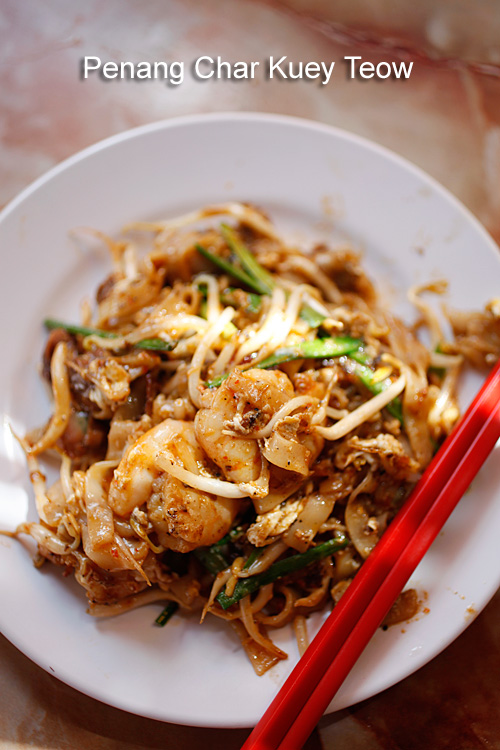 Met my long time blog friend Austin Bush of Real Thai this afternoon, who came to Malaysia on an assignment for the Lonely Planet guidebook. We had Char Kuey Teow.
Quoting Austin's blog, my Char Kuey Teow was better than yours.
When it comes to hawker food (street food), real foodies know that Malaysia owns it. And when it comes to really good hawker food, Penang owns it. Enough said.
My Char Kuey Teow recipe is here.