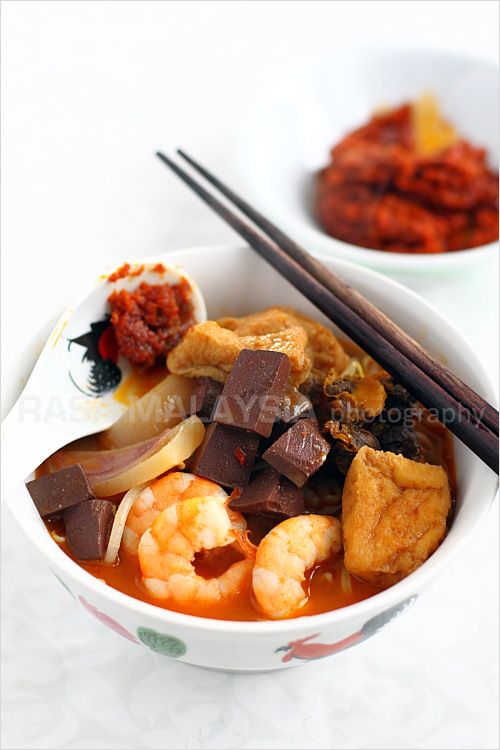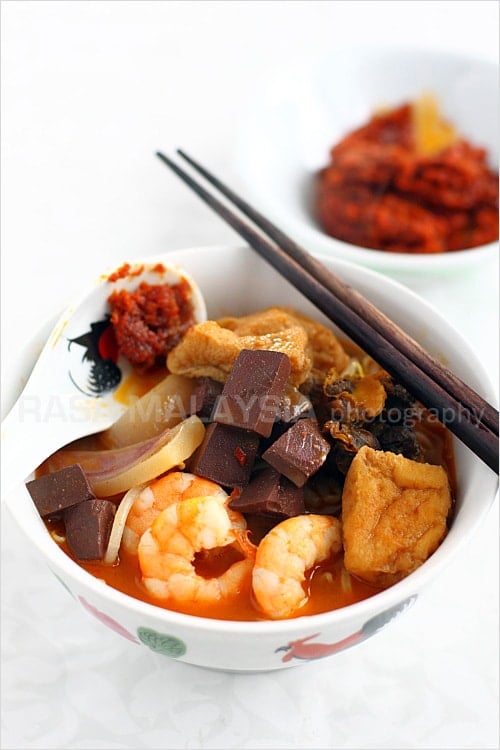 Recently, I have been craving for Penang hawker food (street food). I haven't been home to Penang for well over eight months so it's hard not to miss all the great foods of my hometown.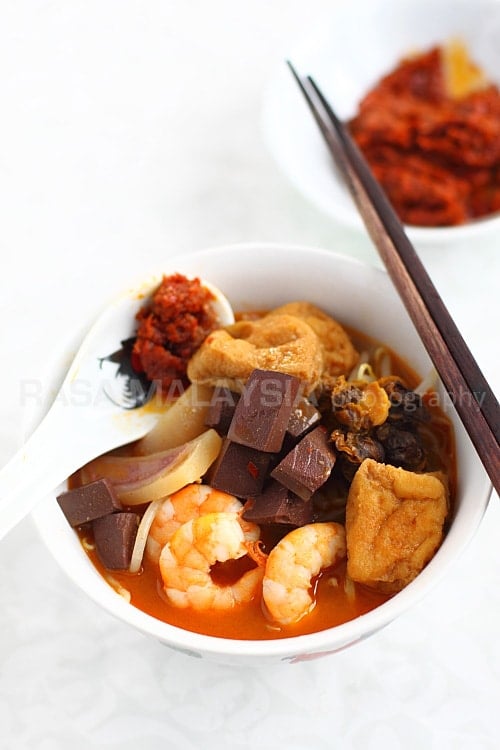 Curry Mee—otherwise known as curry laksa, or laksa—is a noodle dish with a coconut milk curry gravy. (This is not to be confused with Penang laksa or Assam Laksa, which is rice noodles with spicy and sour fish broth.) There are many variations in Malaysia, but Penang curry mee is what tickles my taste bud, with toppings many would consider bizarre: pig's blood cubes (they taste like tofu except that they are maroon in color), bloody cockles, soaked cuttlefish slices, shrimp, and tofu puffs. Although many people shun away from pig's blood cubes and cockles in their curry mee these days, I am a firm believer that these two key ingredients are the souls of Penang curry mee, without them, it's not quite the same. I always ask for extra blood cubes and cockles whenever I eat curry mee in Penang. I can't help it, I love these two "bloody" ingredients.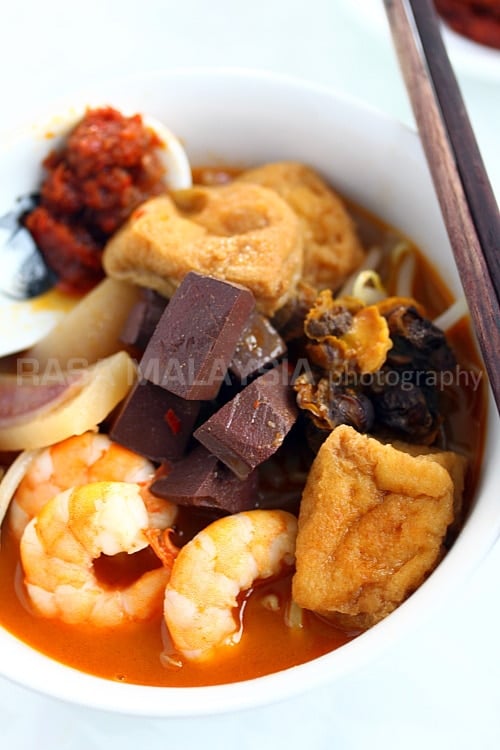 This Penang curry mee recipe is adapted from my favorite Penang cookbook: Famous Street Food of Penang (A Guide and Cook Book). Unlike the rich and creamy curry noodles found elsewhere in Malaysia, Penang curry has a much lighter and less milky broth, which in my opinion, makes it a lot more appetizing as I tend to get tired (jelak) of the creamy and rich versions very fast.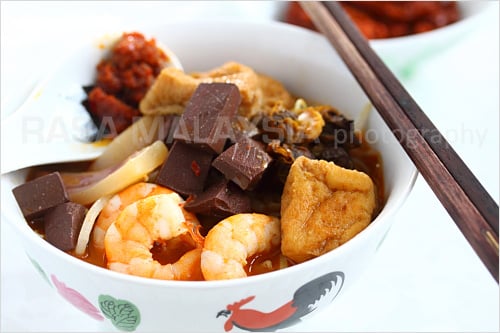 Like most Penang street food, the preparation takes hours, but nothing beats a bowl of pipping hot and extremely delightful curry mee that closely mimics the taste of my favorite curry mee stall in Penang, which is Lorong Seratus Tahun Curry Mee. Being 10,000 miles away from home, my Penang curry mee is really as good as it gets. Click here and here for pictures of Penang curry mee sold at famous hawker stalls in Penang, and mine doesn't look too pale compared to them. :)
Rate This
Recipe Name
Average Rating

Based on 13 Review(s)