Kuala Lumpur/KL, Malaysia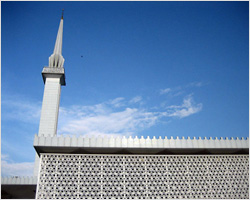 http://rasamalaysia.com/photoblog-kuala-lumpurkl-malaysia/
Kuala Lumpur/KL, Malaysia
Kuala Lumpur—intimately and commonly known as KL by locals—continues to hold a special place in my heart. For more than 3 years, KL was my home away from home when I attended college there.
Walk down thestreets of downtown KL brought back a ton of sweet memories: my favorite food stalls, hang out hotspots, shopping outlets, and other old haunts. Today, it remains one of my favorite cities in the world.
Sign Up for Email Updates
Enter your email for new updates: recipes, giveaways, and more!