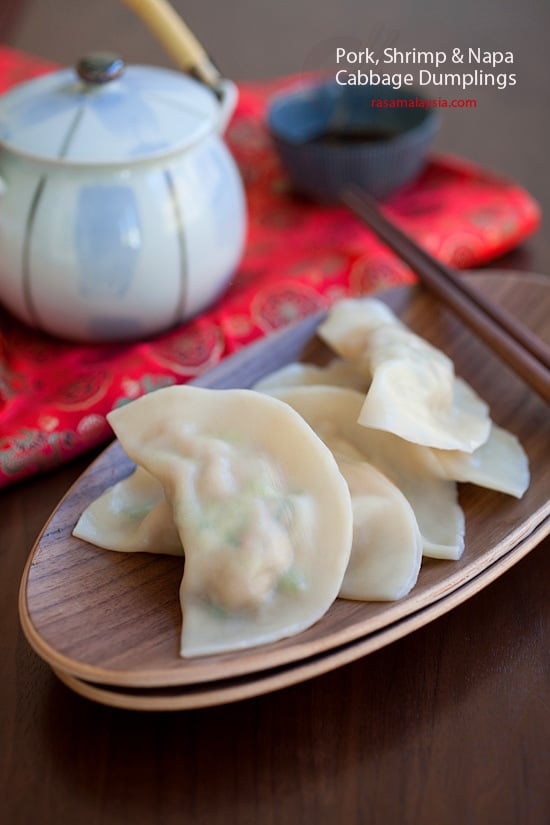 I am counting down to Lunar New Year which falls on this Friday. (Check out my Chinese New Year recipes.) On Lunar New Year's eve, family would gather together for a reunion dinner—a feast where plenty of dishes would be served. Growing up in Penang, Malaysia, our family reunion dinner would always be hotpot, or "steamboat" (called "圍爐") where we cook various ingredients in a boiling pot of soup. As a child, I would always look forward to Chinese New Year, as it's the happiest time of the year, with new clothes, new shoes, great foods, money ("red packets"), abundant joy and endless fun with my family and cousins.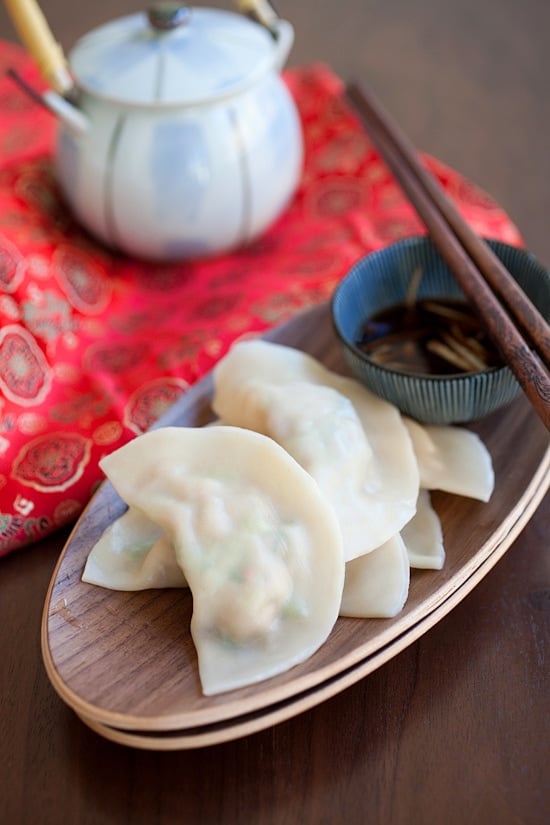 The first year I came to the United States as a graduate student, I celebrated Lunar New Year's eve with my friends from China. That was the first time I was introduced to dumplings, or jiaozi, as the staple for the reunion dinner. I remember my Chinese friends gathered around wrapping beautiful dumplings with the fillings, some made with pork and chives, and some with pork and napa cabbage. It was the first time I tasted Chinese-style dumplings, and it was then that I fell in love with them.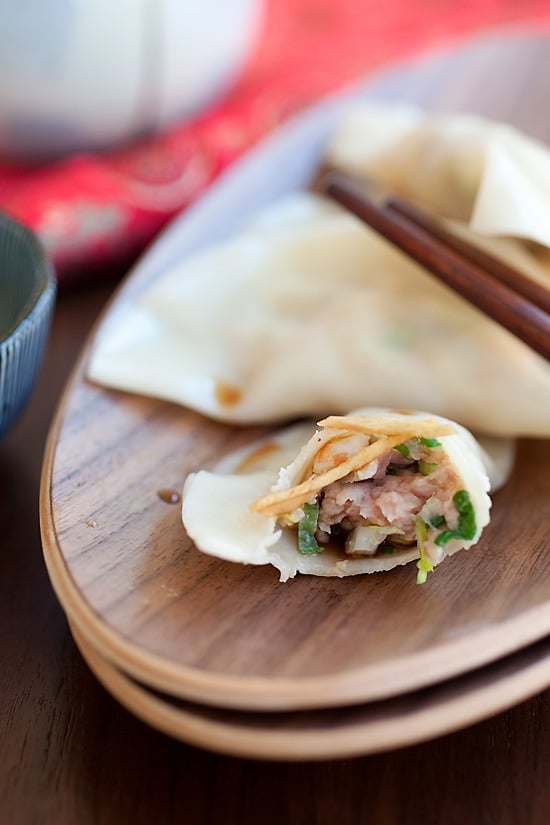 This is my easy pork, shrimp and napa cabbage dumplings. All the ingredients can be found at regular supermarkets. More importantly, these dumplings are extremely delicious: juicy, savory, with a nice and refreshing crunch from the fresh napa cabbage. They are absolutely delightful for the upcoming Lunar New Year celebration. For Lunar New Year recipe ideas, please check out my collection of Chinese recipes, Lunar New Year recipes, as well as my Dumplings recipes. Enjoy!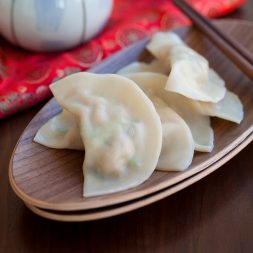 Rate This
Recipe Name
Pork Shrimp and Napa Cabbage Dumplings
Preparation Time
Cook Time
Total Time
Average Rating

Based on 2 Review(s)