Precise Portions Nutrition System Giveaway (CLOSED)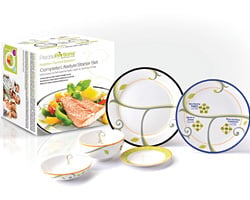 http://rasamalaysia.com/precise-portions-nutrition-system-giveaway/
Precise Portions Nutrition System Giveaway (CLOSED)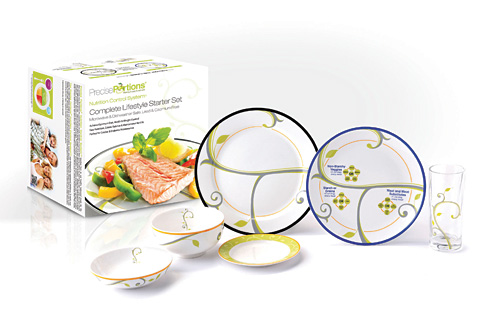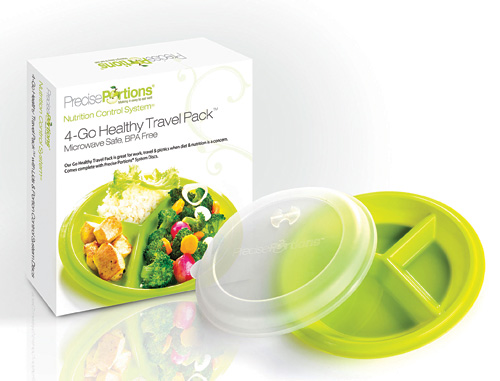 Update: The winner is David H.
February is American Heart Month and I am partnering with my friends at Precise Portions to give away a set containing a Complete Lifestyle Starter Set and a Go Healthy Travel Pack. There will be one (1) winner whom will receive one (1) Complete Lifestyle Starter Set and one (1) Go Healthy Travel Pack. The total suggested retail price of this Precise Portions Nutrition Control System set is $89.90.
Redefining portion sizes is the simple, proven way to properly manage your health and your weight. Precise Portions offers a portion control system that helps you and yours to eat healthy and improve your eating habits for life – With Style and No Guess Work!
All Precise Portions dinnerware is developed by dietitians using the most current guidelines from the Academy of Nutrition and Dietetics; and the American Diabetics Association and crafted from beautiful, chip-resistant Porcelain China. It is attractive, durable and convenient – 100% dishwasher/microwave safe; Lead free and Cadmium free.
Complete Lifestyle Starter Set Includes:
9-inch Focus Portion Control Plate (copy is on the plate to spell out where each food group goes for "novices")
10-inch Lifestyle Portion Control Plate (no copy, just beautiful design to demarcate where to place protein, non-starchy vegetables, and starchy veggies and grains)
Portion Control Bowl with discreet markings for the right portion of cereal, soup, salad
6-inch Portion Control Plate for breads and desserts
smaller Portion Control Bowl for fruits and snacks
Portion Control Glass with markings for fruit juice, milk, etc.
Go Healthy Travel Pack Includes:
Four 9″ covered to-go plate divided into 3 sections for precise portion control
1 Eat & Learn Nutrition Control System Disc
Eligibility: United States only. Closing Date: March 10, 2013, 11:59 pm PST. Winner will be randomly selected and contacted via email on March 11, 2013. The prize is proudly sponsored by Precise Portions.
Sign Up for Email Updates
Enter your email for new updates: recipes, giveaways, and more!