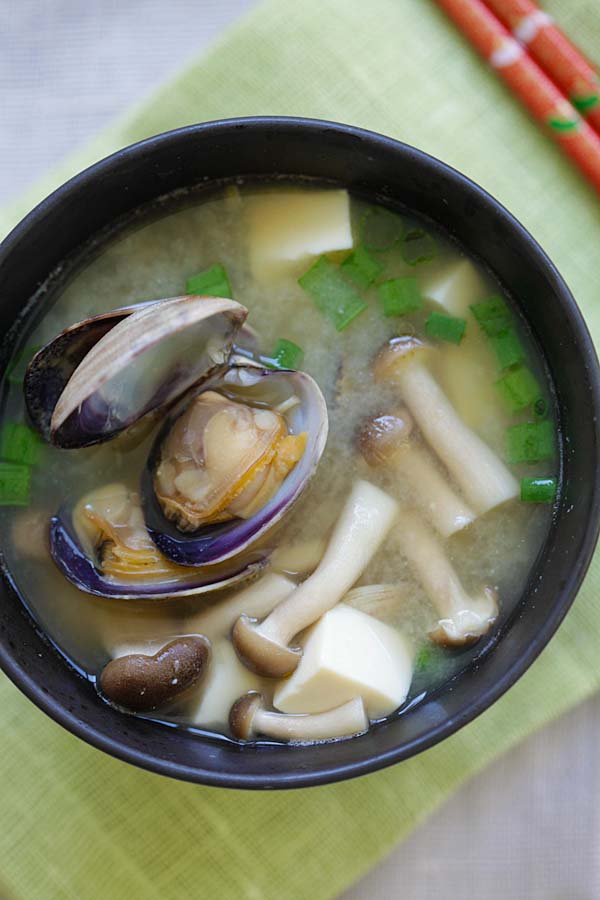 Asari Miso Soup
Asari Miso Soup – easy Japanese miso soup with Manila clams. So briny, tasty, done in less than 15 minutes and tastes so good!
Originally published on Oct 22, 2007, updated with new photos.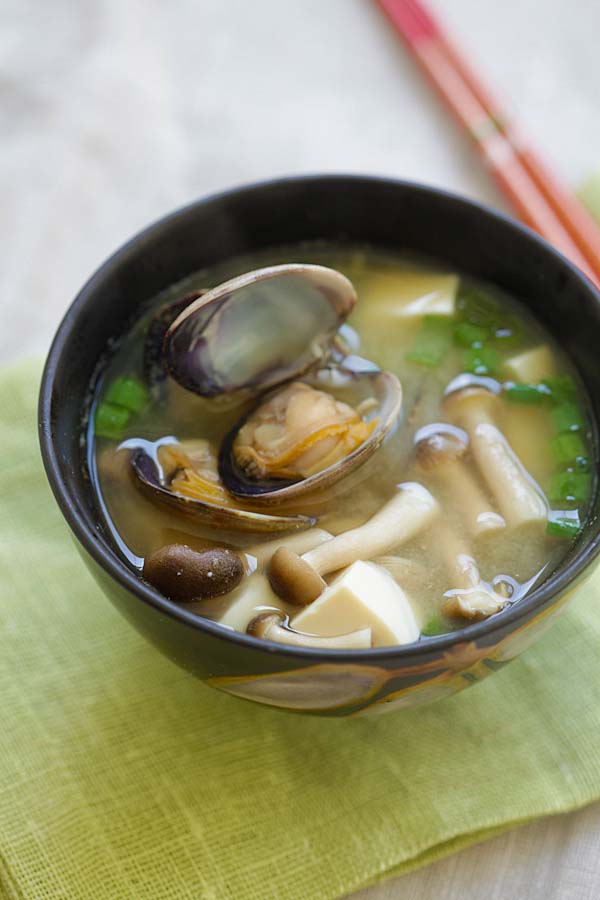 I can't seem to find anyone who doesn't like Miso soup—the ubiquitous Japanese soup that is commonly served with Japanese lunch combos (bento boxes) in the United States. I am a big fan of miso soup. It's light, invigorating with the simplest of ingredients. I love slurping Miso soup—especially when it turns cold in the western hemisphere. It's such a comfort food.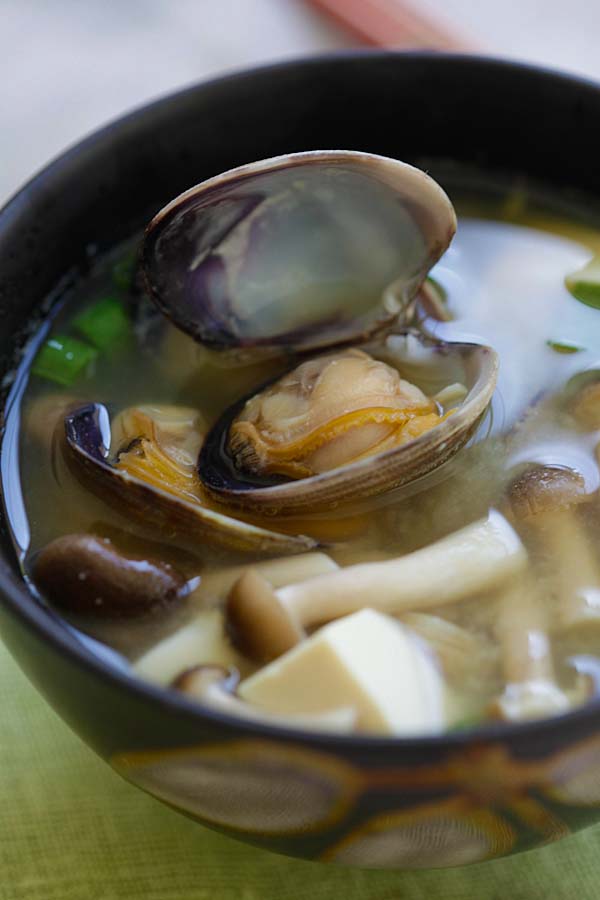 This is my Asari Miso Soup, or a deluxe version of plain Miso soup. The addition of clams infuses the traditional serving with a tint of brininess of the clams—an ingredient that perks up the taste immediately. I love clams so the more clams in the miso soup, the better the taste.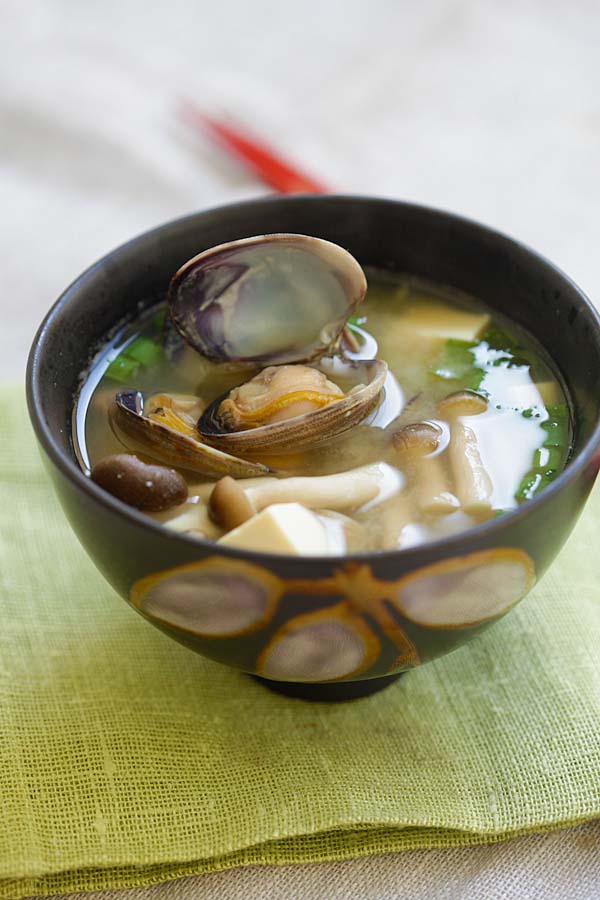 It took me less than 15 minutes to Asari Miso Soup; it's perfect for a quick lunch meal or light dinner. Just don't forget the steamed rice. If you love Japanese food, check out all my Japanese recipes.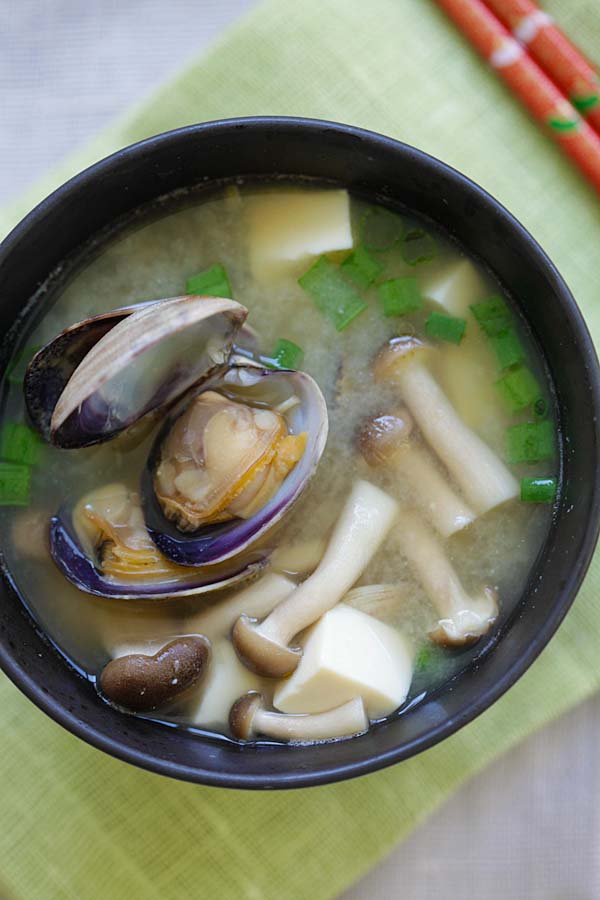 Asari Miso Soup (Miso Soup with Clams)
Serves 3 | Prep Time: 10 Mins | Cook Time: 5 Mins
Ingredients:
3 – 4 cups water
½ block soft tofu, cut into small cubes
2 oz Buna Shimeiji mushroom
½ pound Manila Clams
2 tablespoons Dashi-flavored red or white Miso paste chopped scallion
Chopped scallions
Method:
Bring the water to boil. Add the soft tofu and mushroom. Add clams and boil for about 2 minutes or until all clams are open. Turn off the heat and add the miso (do not boil the miso) and stir it with chopsticks or a ladle until dissolved. Top with the chopped scallion and serve hot with steamed rice.
Most-Pinned Recipes
Ginger Garlic Baked Chicken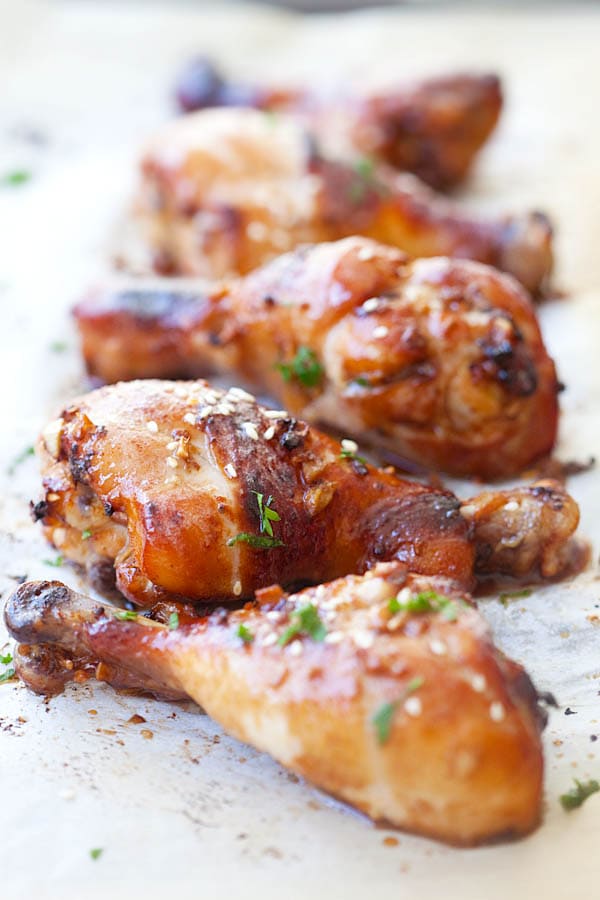 Crab Rangoon (Cream Cheese Wontons)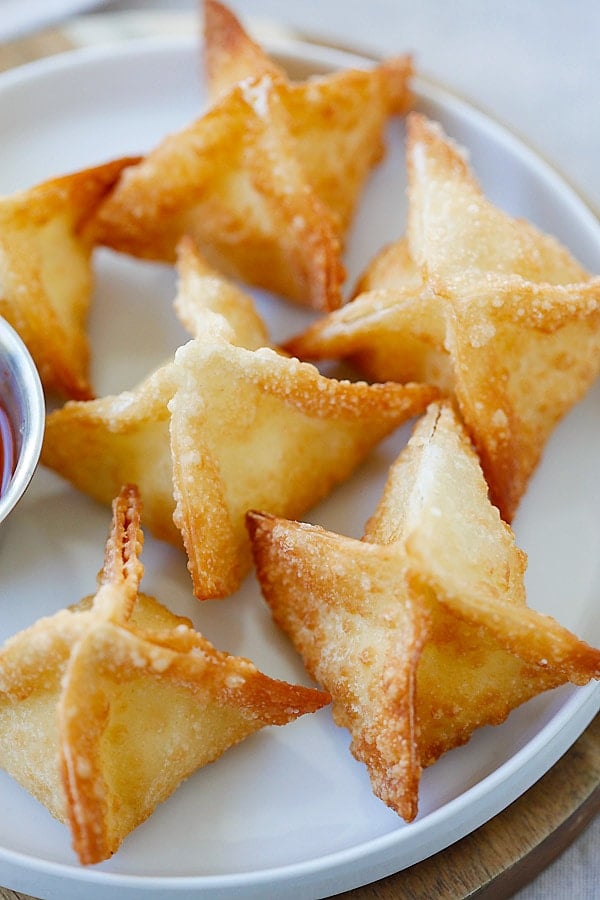 Chicken Wontons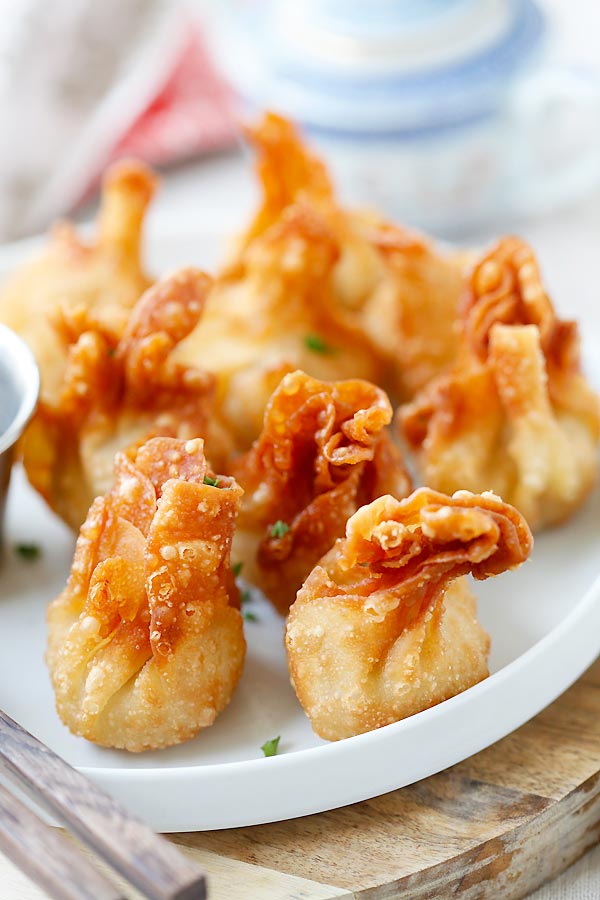 Onion Scallion Beef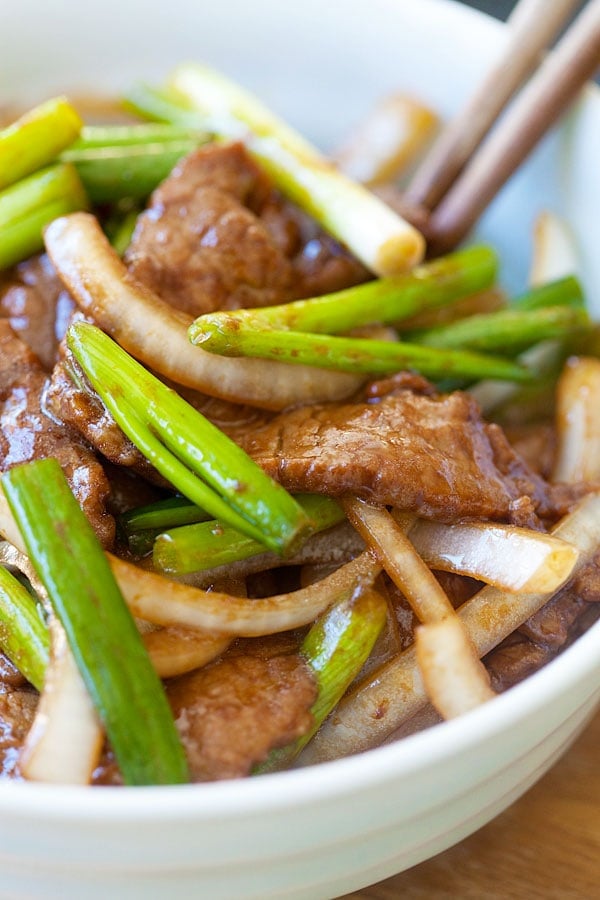 Thai Chicken Sate with Peanut Sauce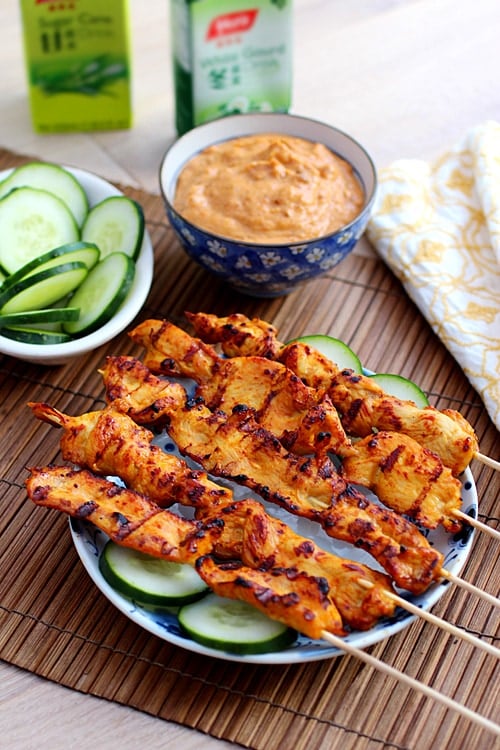 Thai Peanut Sauce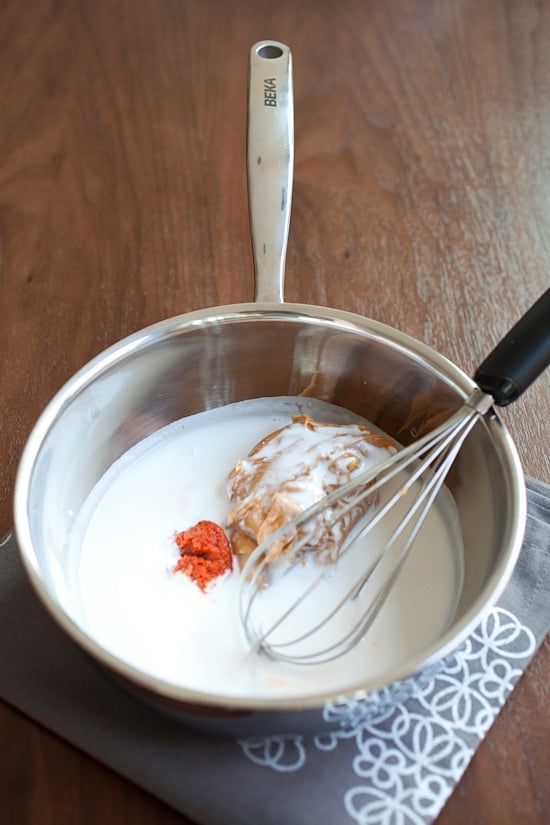 Limited Time Offer: $5.99 only. Available for download WORLDWIDE!
**Use it on Your Tablet, Mobile Phone, Desktop or Laptop**
Copyright © 2016 Rasa Malaysia. All rights reserved.