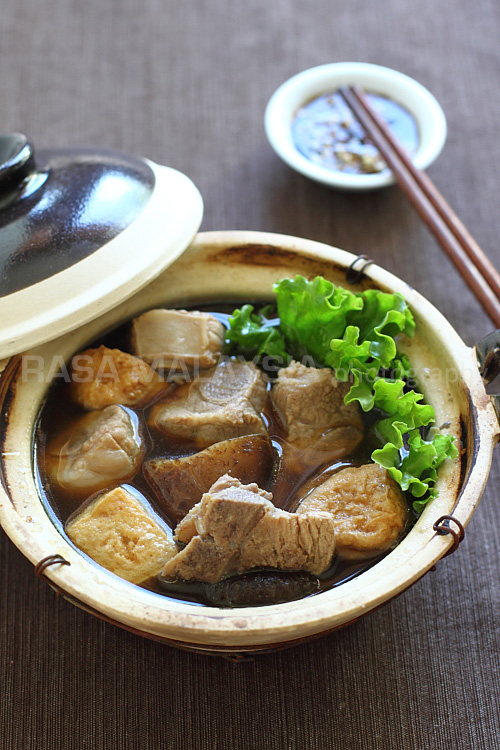 (Originally published in 2006, this post is updated with new photos.)
Bah Kut Teh or Pork Bone Tea is a Chinese soup dish. Infused with herbs such as Dong Quai, Cinnamon, Star Anise, and loaded with pork ribs, dried Shitake mushrooms, tofu puffs, and heaps of garlic, this soup fills the kitchen with evocative scents. Bah Kut Teh needs a couple hours of slow boiling and the end result is concoction perfumed with a sweet herbal and earthy flavor. It's best cooked and served in a clay pot and eaten with plain white rice, yau char kway (Chinese crullers), a dish of stir-fried vegetables such as Chinese Greens in oyster sauce, and a small plate of chili plus soy sauce condiment…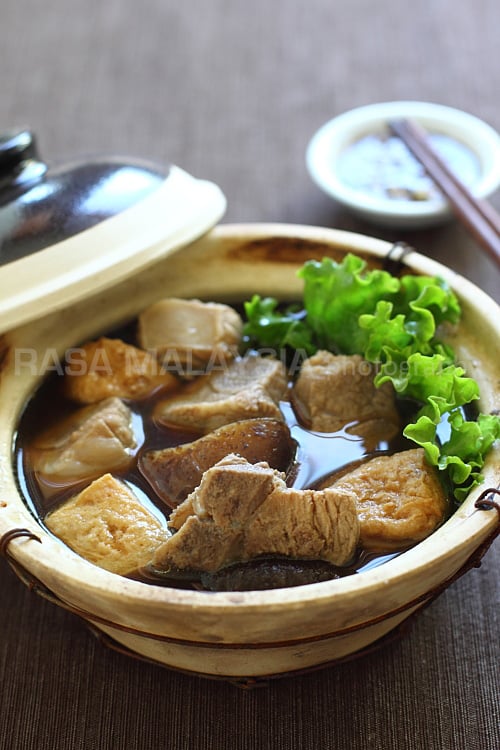 If you make Bak Kut Teh at home, do save a bowl or two as your breakfast the following day. The interplay of these herbs, spices, and ingredients usually reaches its height the next morning and you will find that overnight Bak Kut Teh tastes even better than freshly made. Slurp the soup and savor each drip of the essence until there is no single drop left.
Intensely flavorful and hearty, Bak Kut Teh is certainly my cup of tea.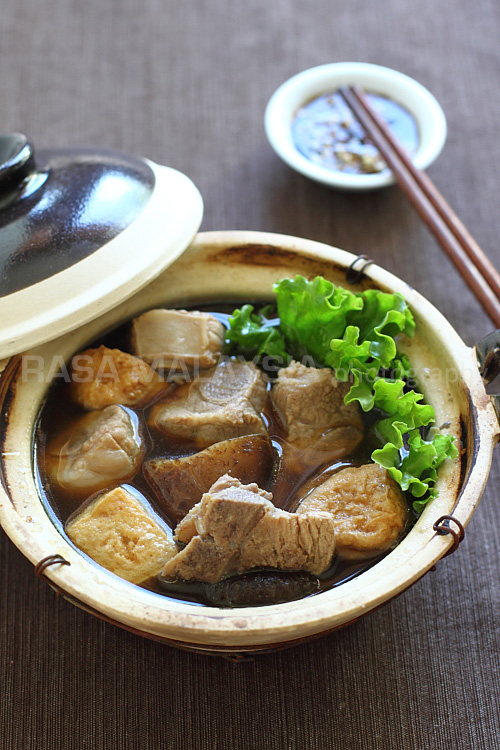 Bak Kut Teh Recipe
Ingredients:
1 pack of pre-packed Bak Kut Teh herbs
1 lb of pork ribs
2 garlic bulbs (photographed above)
6 dried Shitake mushrooms (soaked and cut into halves)
A handful of tofu puffs
Seasoning:
2 tablespoons of soy sauce
1 teaspoon of dark soy sauce
1 tablespoon of oyster sauce
A few dashes of white pepper powder
Salt to taste
Condiment:
4-5 bird's eyes chilies
1 tablespoon soy sauce
1 tablespoon Indonesian ABC sweet soy sauce
Method:
Heat up a clay pot of water until it boils (about 3 cups). Add in the garlic bulbs, pre-packed Bak Kut Teh herbs, pork ribs, mushrooms, tofu puffs and boils in low heat for about 1 – 2 hours. Add in the
seasoning and boil for another 5 minutes. Serve hot.
Cook's Note:
Rasa Malaysia recommends pre-packed Bak Kut Teh herbs and spices from Veng Tatt Soon (荣德信) in Penang.
Most-Pinned Recipes
Ginger Garlic Baked Chicken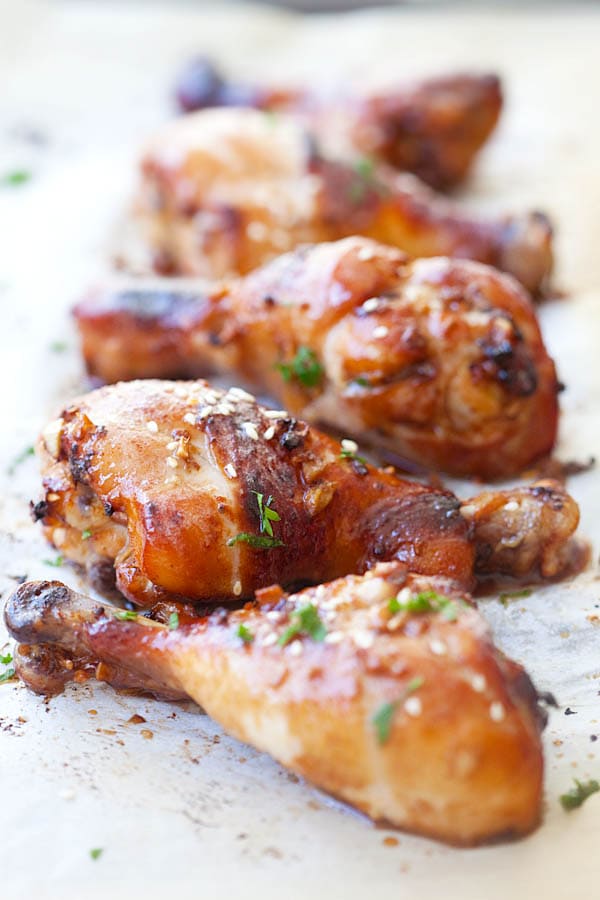 Crab Rangoon (Cream Cheese Wontons)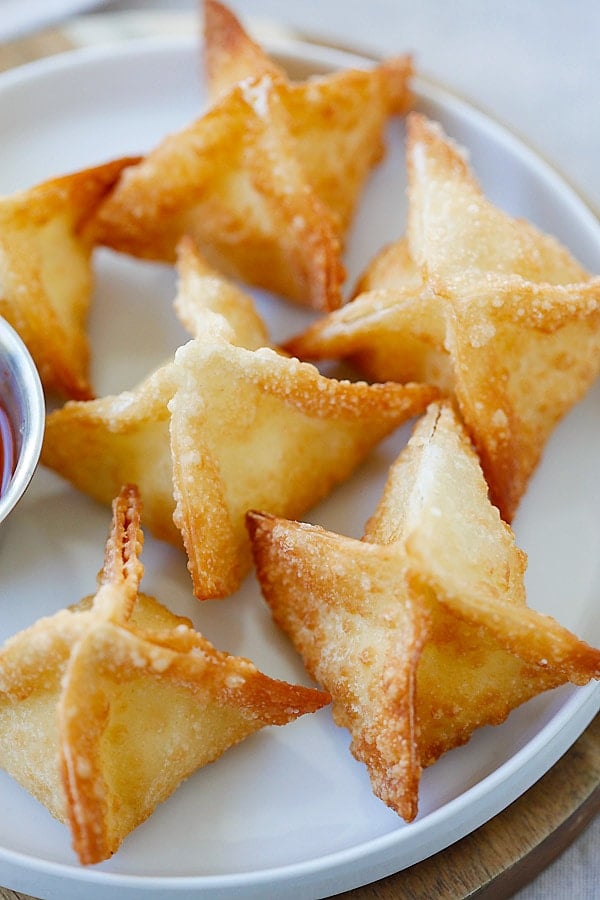 Chicken Wontons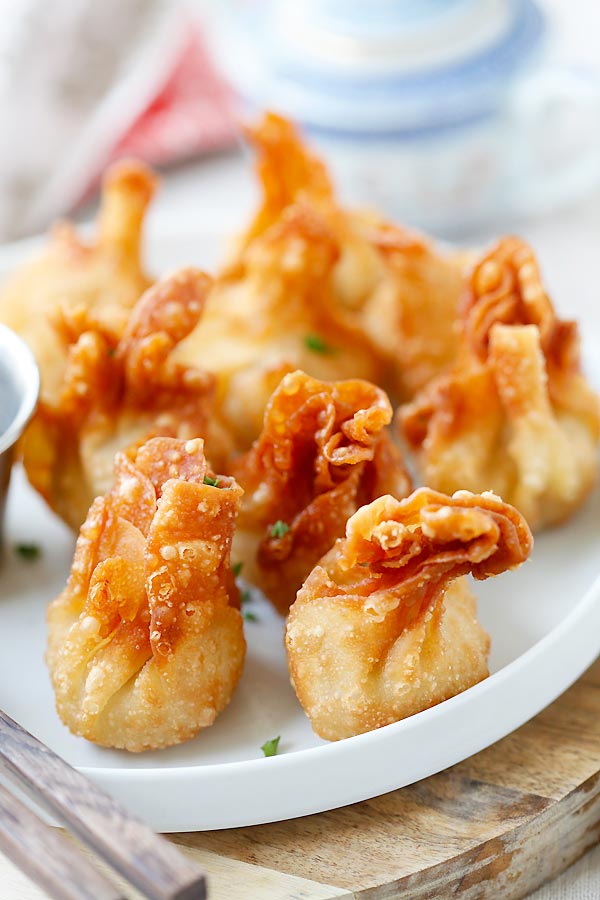 Onion Scallion Beef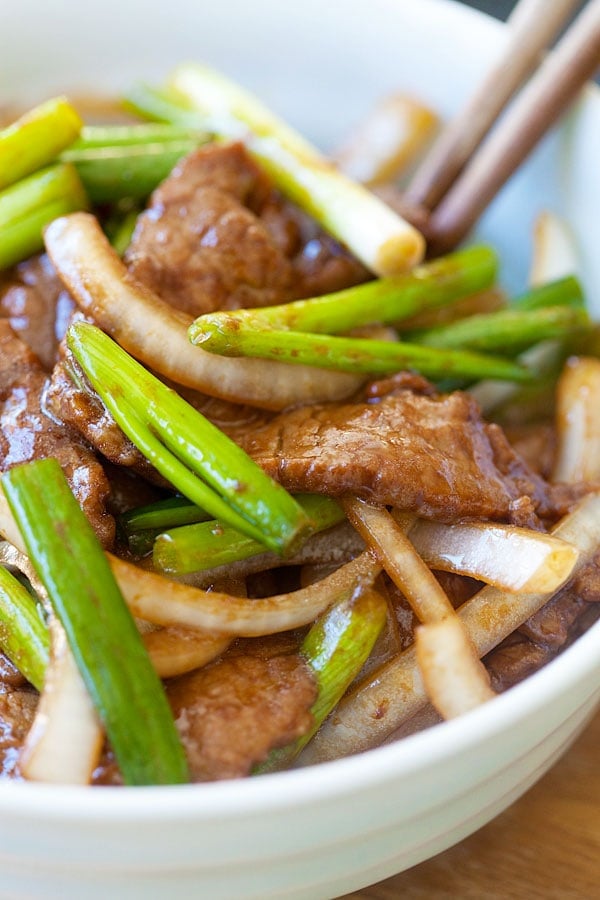 Thai Chicken Sate with Peanut Sauce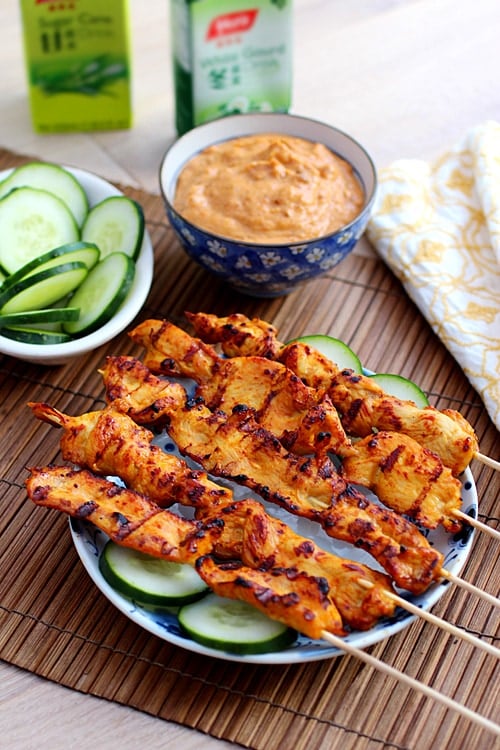 Thai Peanut Sauce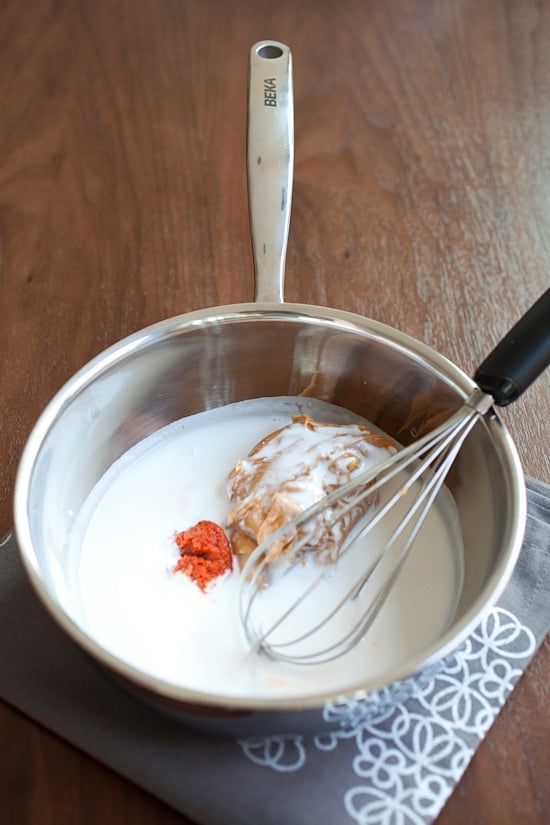 Limited Time Offer: $5.99 only. Available for download WORLDWIDE!
**Use it on Your Tablet, Mobile Phone, Desktop or Laptop**
Copyright © 2016 Rasa Malaysia. All rights reserved.