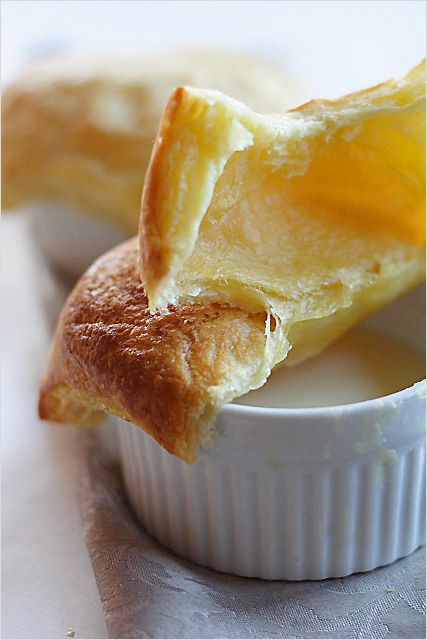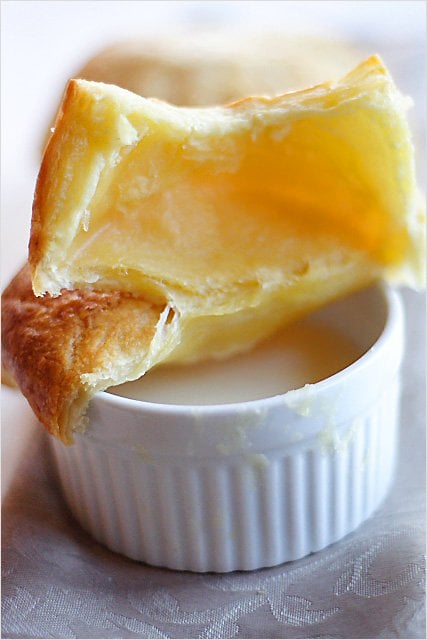 (Chinese recipes, prepare authentic Chinese food now!)
I hate cold weather.
There I said it, I haaaaaaaate cold weather.
Blame it on my tropical blood, I dread cold temperatures. Winter makes my face crease like a dried prune and my winter wardrobe of fleece, wool, sweaters, jackets and such make me look–and feel–utterly frumpy and unattractive! I love warmth and sun–80 degree Fahrenheit and 80% humidity is my natural habitat. While most people shuns away from humidity, I for one think that humidity does wonders to my complexion–it makes my skin looks perfectly dewy and glossy (perhaps it's SWEAT?!).
I digress…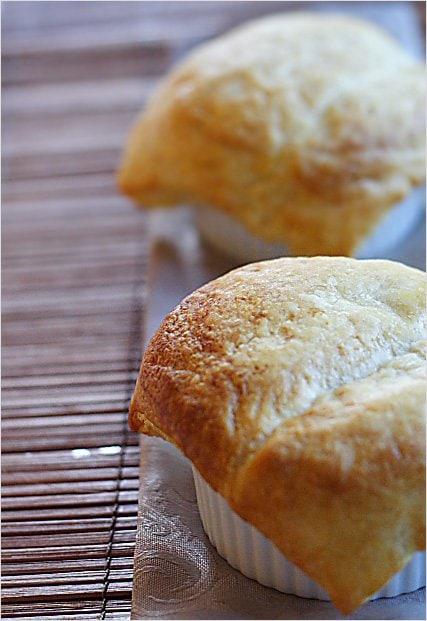 So, when it comes to cooking during this time of year, I only have one thing in my mind: foods that make me warm. Other than my claypot dishes, this almond tea with baked puff pastry (酥皮杏仁茶) has been an absolute life-saver, especially during those cold mornings and nights.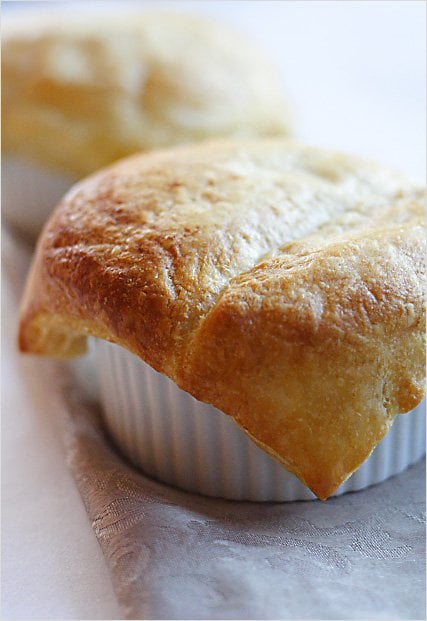 I learn this almond tea recipe from a Chinese restaurant near where I live. While it might seem hard to prepare, it's actually quite easy to make this almond tea with baked puff pastry (酥皮杏仁茶) with store-bought ingredients such as puff pastry sheets, almond powder, and canned ginkgo nuts.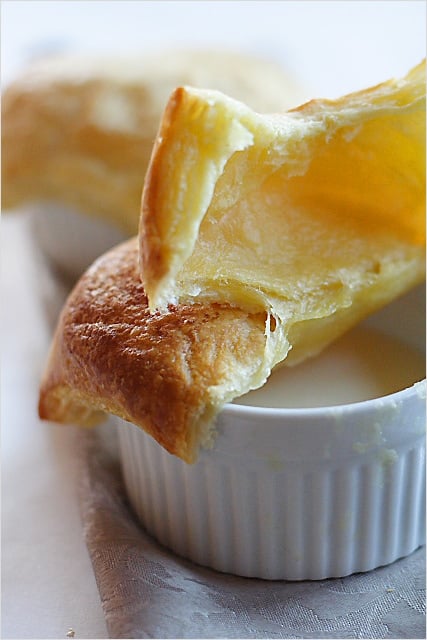 It's great sipping the almond tea while munching away the crispy and flaky puff pastry, with a magazine or newspaper in hand. And that's when I feel that I might actually start to like cold weather. *wink*
Other bakes goods/recipes that go well with Almond Tea with Puff Pastry (酥皮杏仁茶):
Rate This
Recipe Name
Average Rating

Based on 3 Review(s)