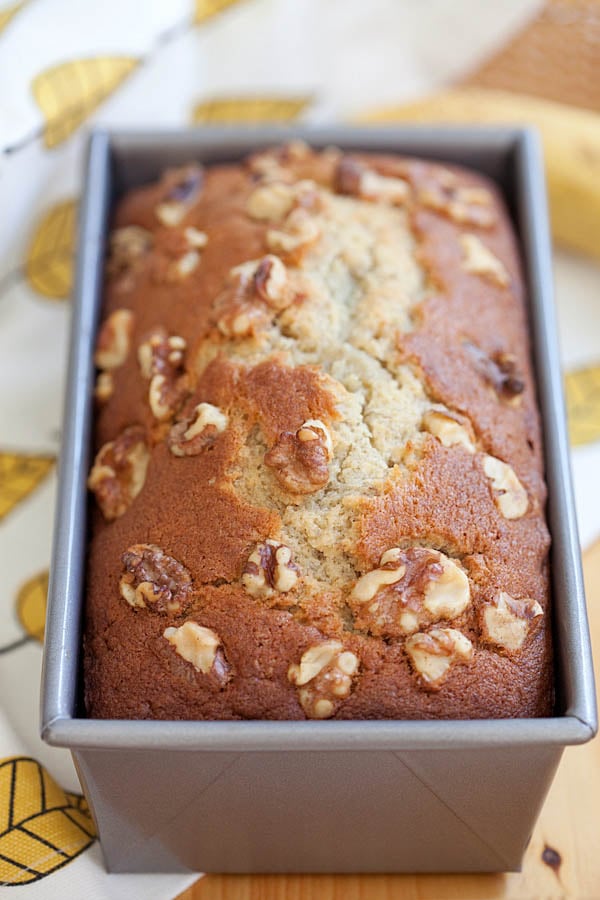 Banana Bread
Banana bread – best homemade banana bread recipe ever! Moist, buttery, aromatic and packed with bananas and topped with walnuts.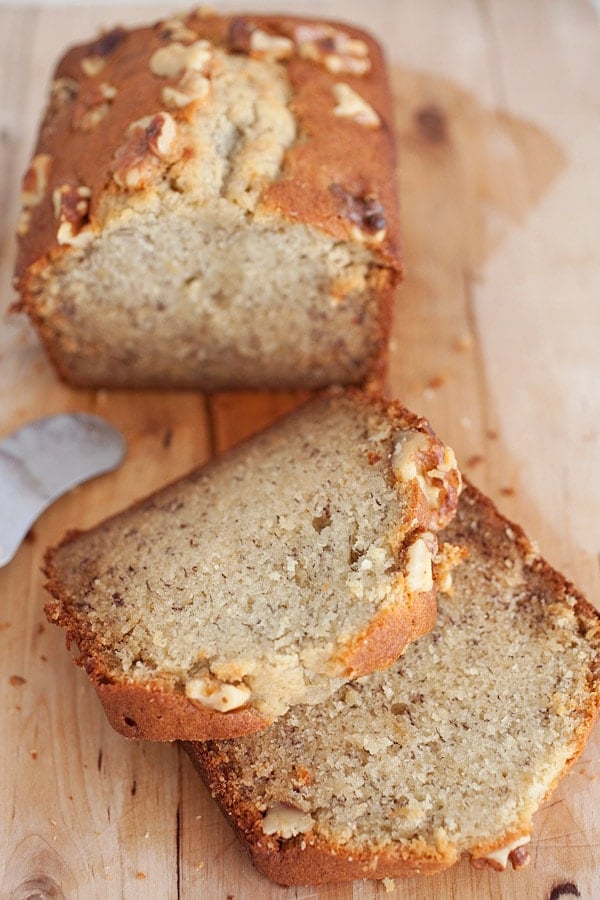 I had gone completely bananas with this delicious and homemade banana bread. I love the smell of baking, especially the smell of banana bread, so yesterday, I decided to make a loaf for my family.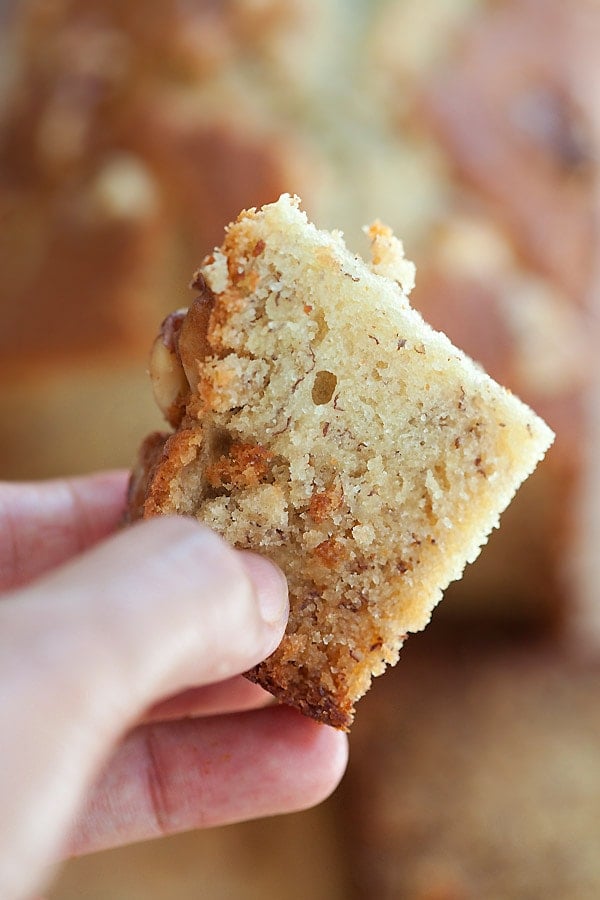 This banana bread recipe is tried-and-test, moist, buttery and loaded with lots of smashed ripe bananas, and Topped with sliced walnut, every bite is heavenly, especially with a cup of your favorite coffee or bread. For sure, it tastes a zillion times better than store-bought version!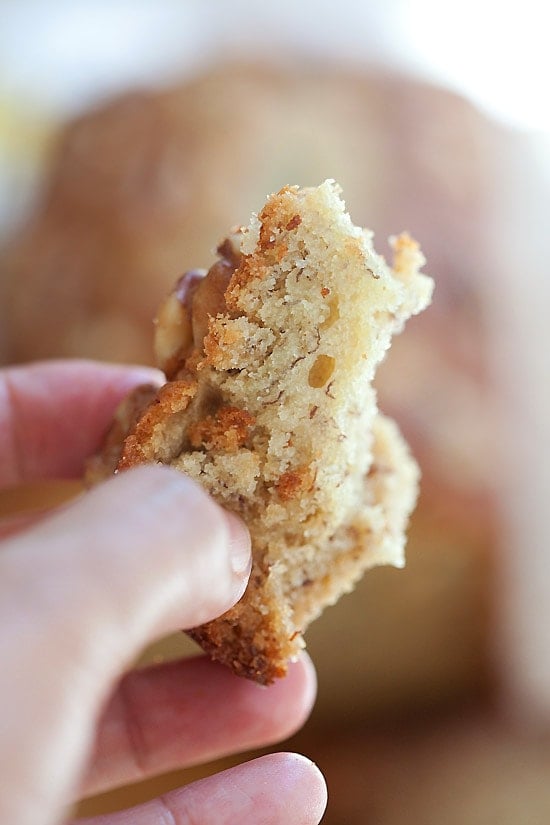 Do try my banana bread recipe and leave a comment and let me know if you like it!