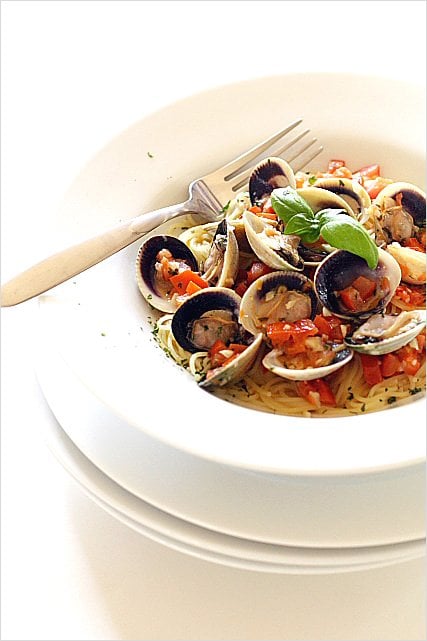 Remember my Italian sweet basil plant that I told you weeks ago? Thanks to my nurturing hands, it's blooming, growing, and abundant with leaves. Sometimes, I just pluck the leaves and straight away they go into my mouth. They are a quick pick-me-up and great as a palate-cleanser especially after some spice-laden Malaysian food. But the highlight has to be my newly "invented" recipe that makes good use of them–complete with my favorite clams!–capellini with cockle clams and lemon butter sauce.
I got the inspiration when I went to a cafe with my co-workers a few weeks ago. The capellini dish that I had was topped with shrimp and spinach in butter sauce. I made a slight twist and replaced the shrimp with cockle clams, used sweet basil leaves instead of spinach, and added lemon juice for some extra zest…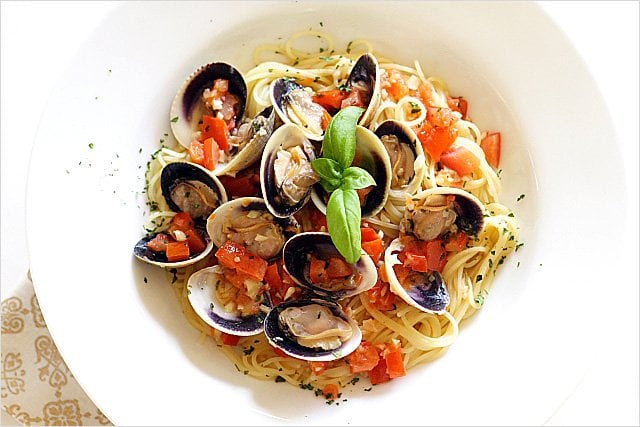 This dish was bursting with the briny taste of cockle clams, the freshness of diced roma tomatoes and sweet basil leaves, all happily married in an inviting and light lemon butter sauce. It was really good and I am very happy with my new "invention."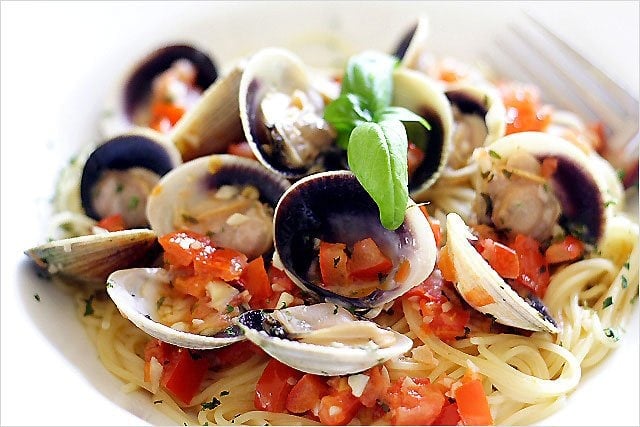 If you love capellini, do try out my recipe. :)
Related recipe: Angel Hair Pasta with Seafood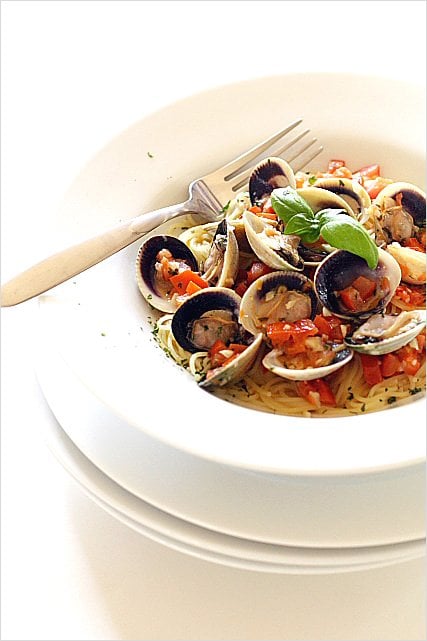 Recipe: Capellini with Cockle Clams and Lemon Butter Sauce
(Serves 2 – 3 people)
Ingredients:
2/3 pack capellini (12 oz pack)
1 lb cockle clams
2 small roma tomatoes (diced)
3 cloves garlic (finely chopped)
1 teaspoon lemon juice
1/8 teaspoon salt
1 1/2 stick (6 oz) unsalted butter
Dried parsley flakes
Sweet basil leaves
Method:
1)Bring water to boil in a pot. Cook the capellini according to the instructions on the package.
2)While boiling the capellini, heat up a saute pan and add in the butter.
3)As soon as the butter melts, saute the garlic until you start smelling the garlicky aroma (but before they turn brown).
4)Add in the diced roma tomatoes and saute for 1 minute.
5)Toss in the cockle clams and cover the saute pan and wait for the clams to open.
6)Once all clams are open, add lemon juice, salt to the sauce, and toss in the sweet basil leaves (but leave some for garnishing).
7)Drain the capellini and transfer to serving plates.
8)Top the capellini with the cockle clams and lemon butter sauce.
9)Sprinkle dried parsley flakes generously and add the sweet basil leaves before serving.
Most-Pinned Recipes
Chili Lime Chicken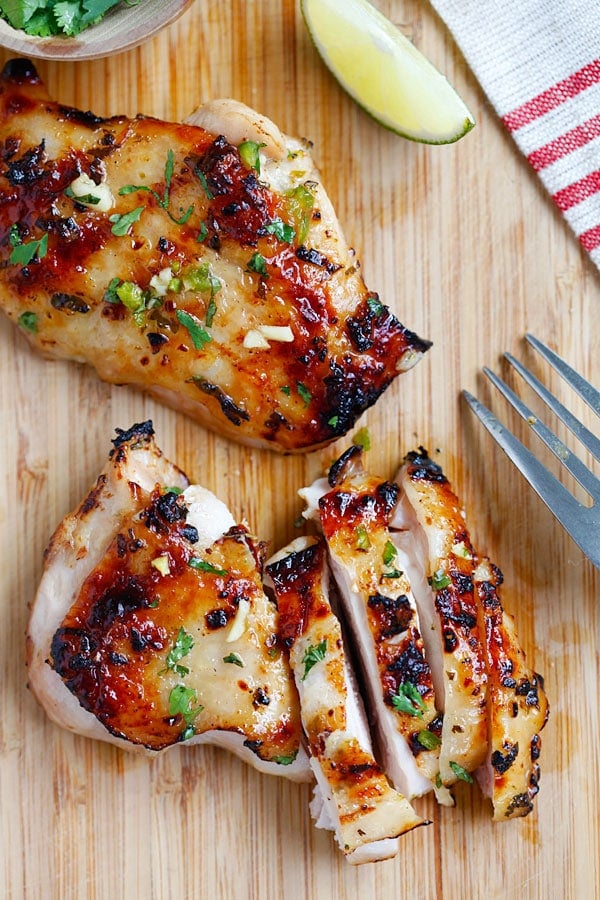 Parmesan Baked Chicken Nuggets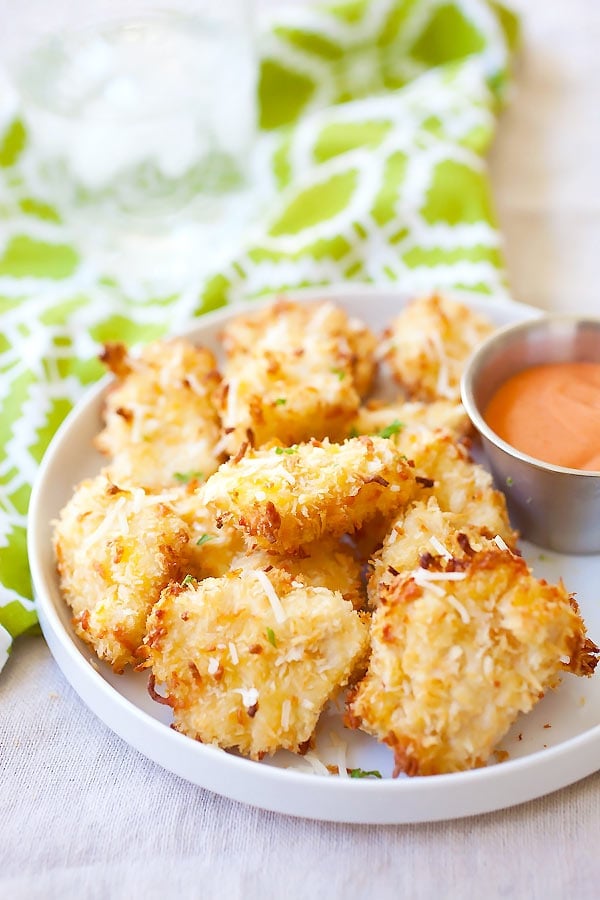 Garlic Herb Cheese Bombs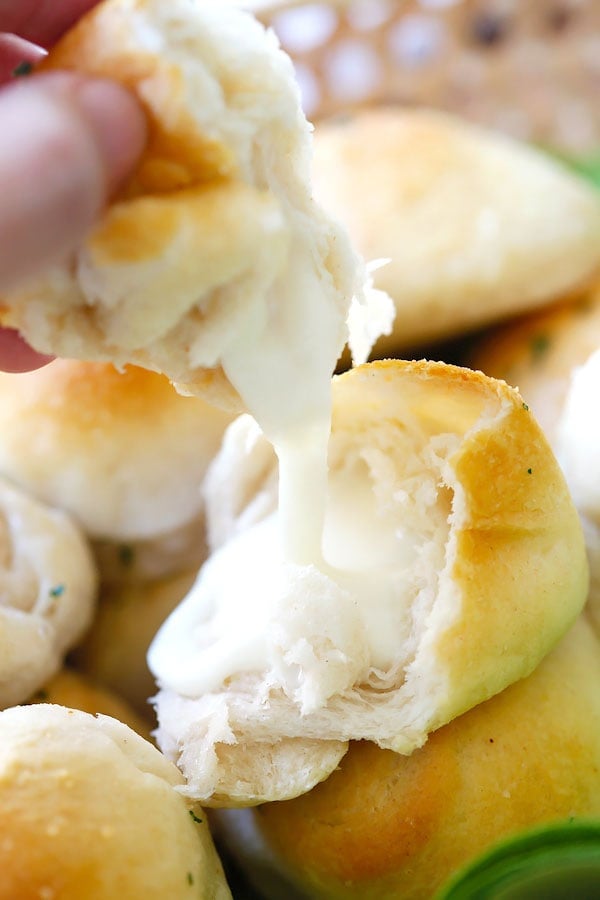 Cilantro Lime Chicken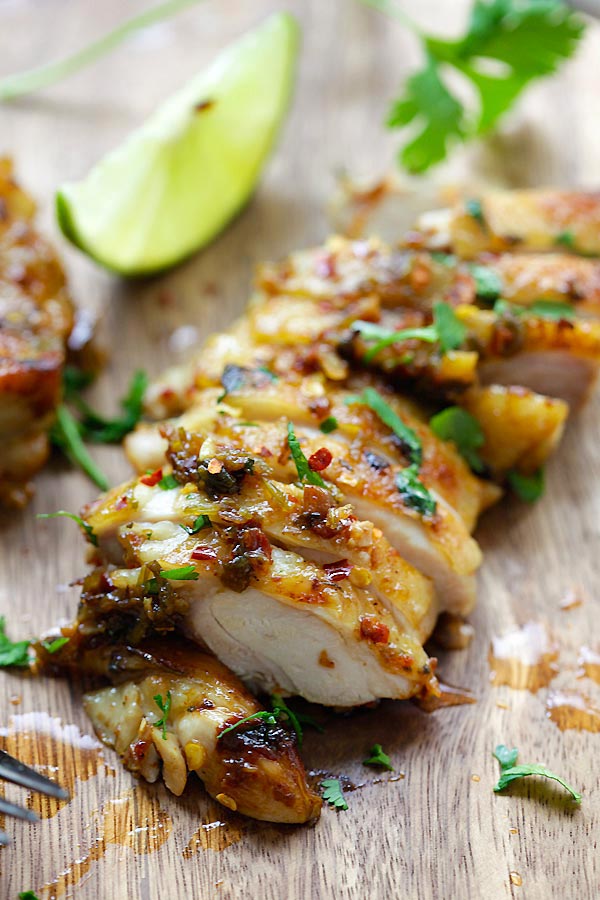 Parmesan Garlic Noodles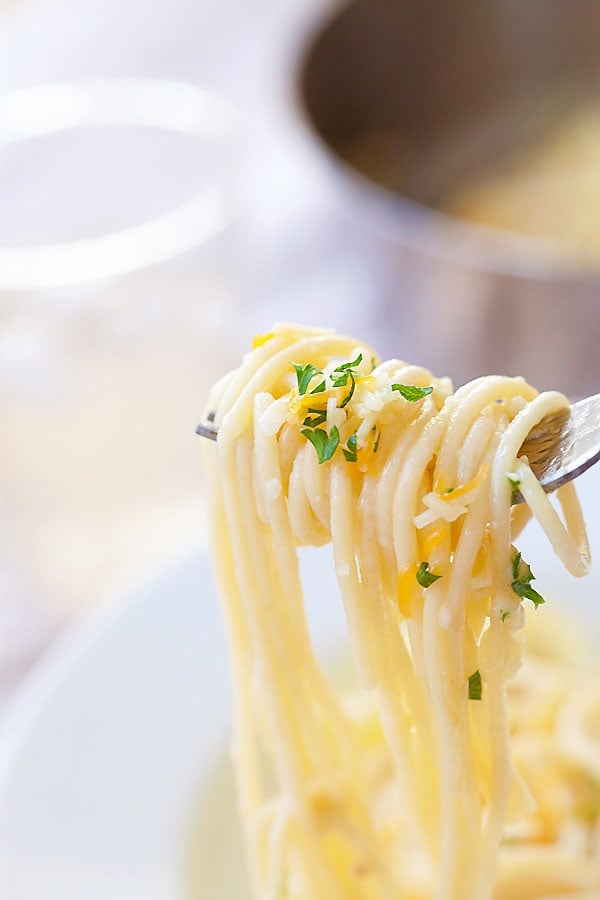 Garlic Herb Roasted Potatoes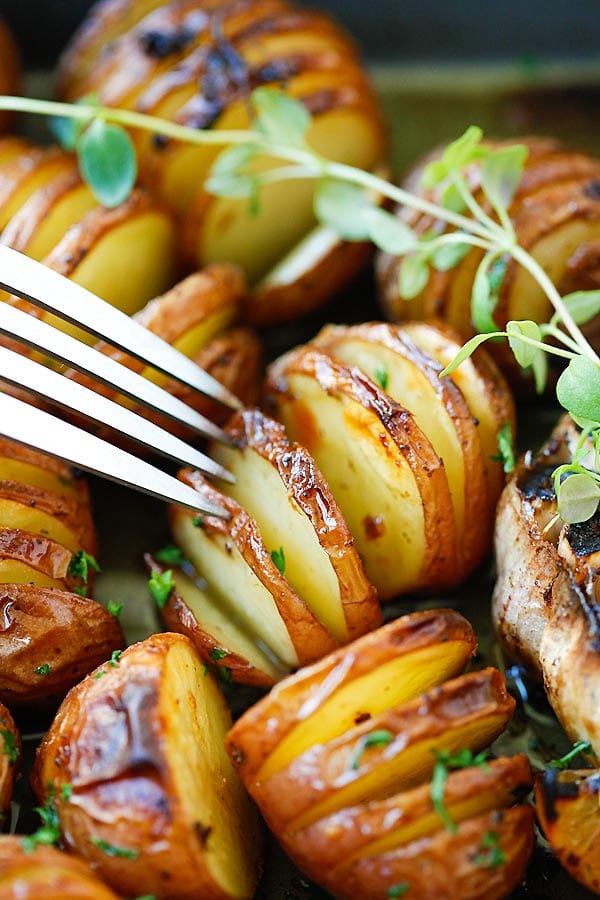 Parmesan Roasted Cauliflower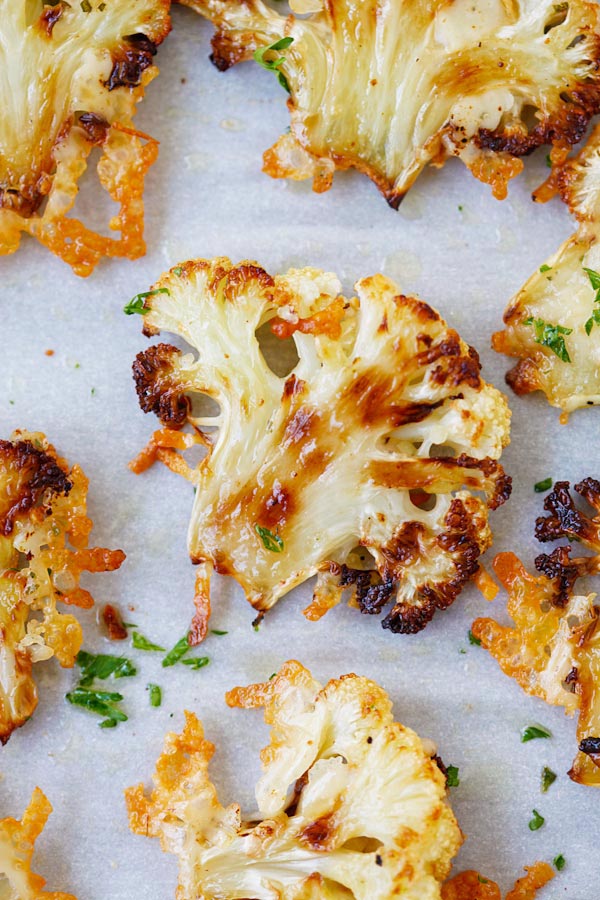 Honey Garlic Salmon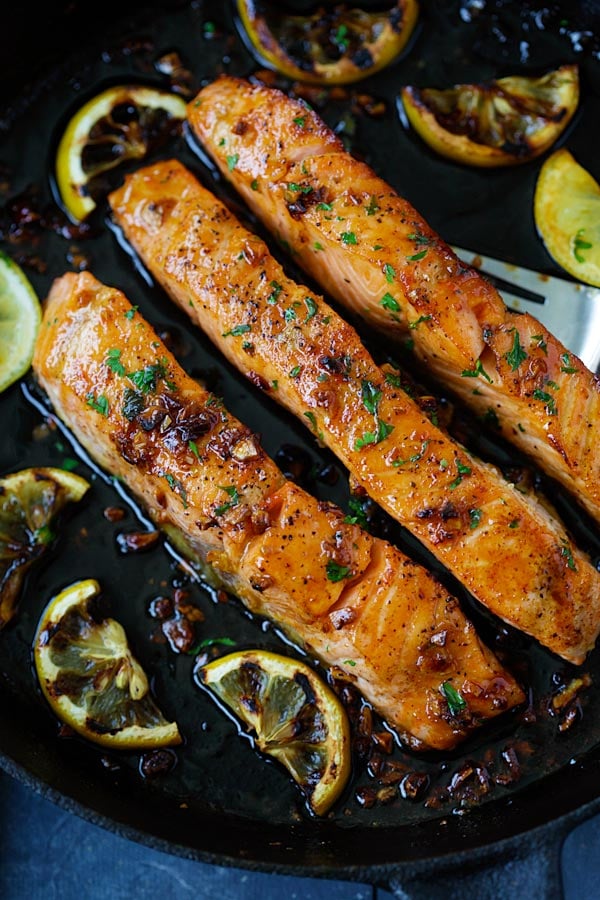 Shrimp Scampi Linguine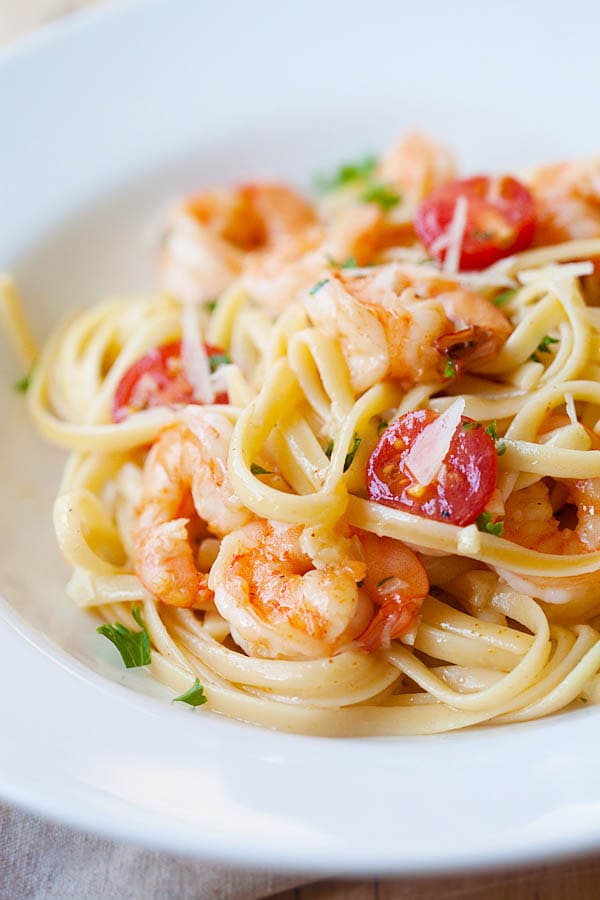 Brazilian Cheese Bread (Pão de Queijo)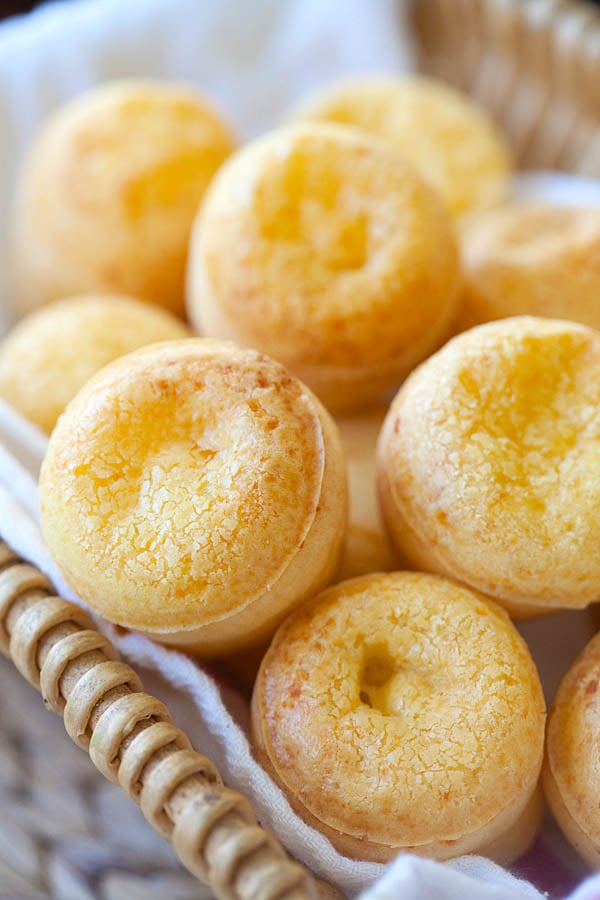 Creamy Garlic Chicken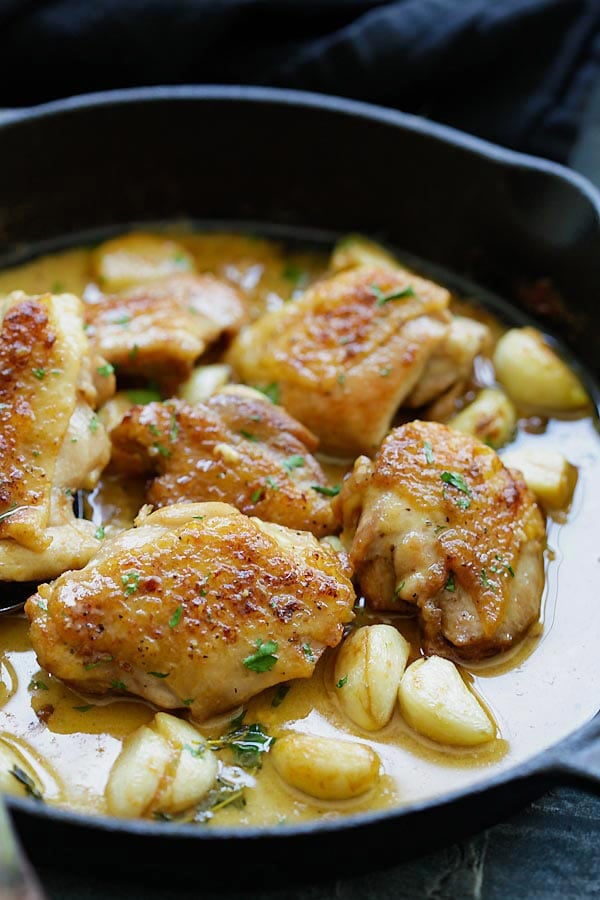 Mini Garlic Monkey Bread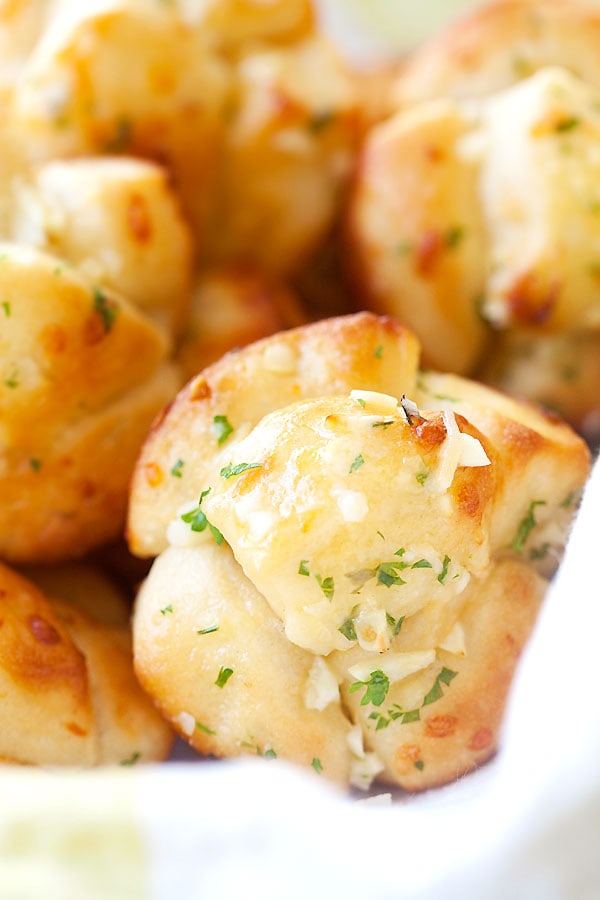 Limited Time Offer: $5.99 only. Available for download WORLDWIDE!
**Use it on Your Tablet, Mobile Phone, Desktop or Laptop**
Copyright © 2016 Rasa Malaysia. All rights reserved.