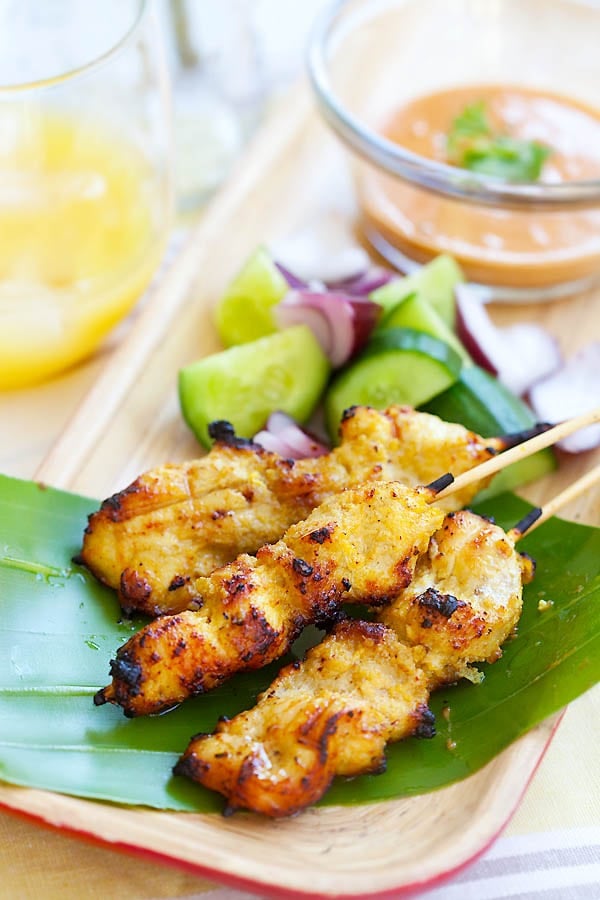 Chicken Satay
Chicken satay – grilled chicken skewers marinated with spices and served with peanut sauce. Easiest and BEST chicken satay recipe ever!
This post was originally published on September 4, 2006. Updated with new recipe and photos.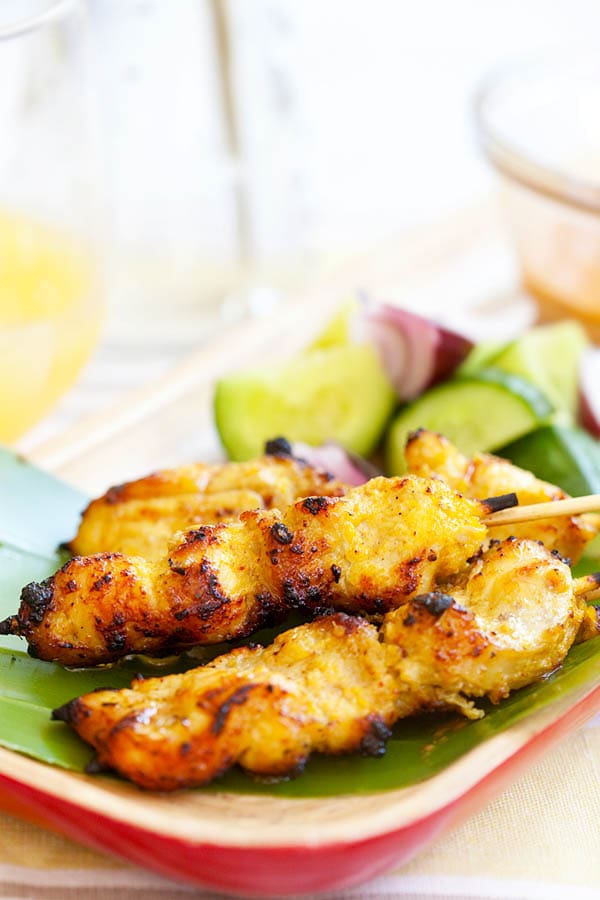 Chicken satay…the mere mention of the two words conjures up a mental picture of perfectly grilled and nicely charred chicken marinated with exotic spices and served with the addictive peanut sauce, with a side of cucumber. Chicken satay is one of the most popular Asian appetizers and they are loved by many people.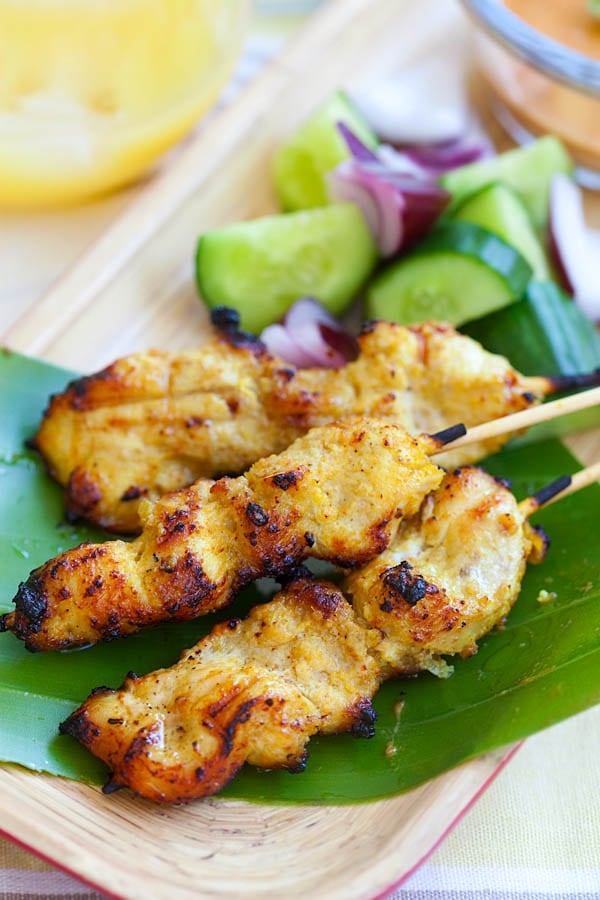 There are many variations of chicken satay recipes from Asia, but let me tell you that the best satay comes from Malaysia, my home country. Ask any foodies and chefs who have been to the entire Southeast Asia region and they will agree with me. While Thai chicken sate is delicious, they can't be compared to the deep and rich flavors of Malaysian chicken satay.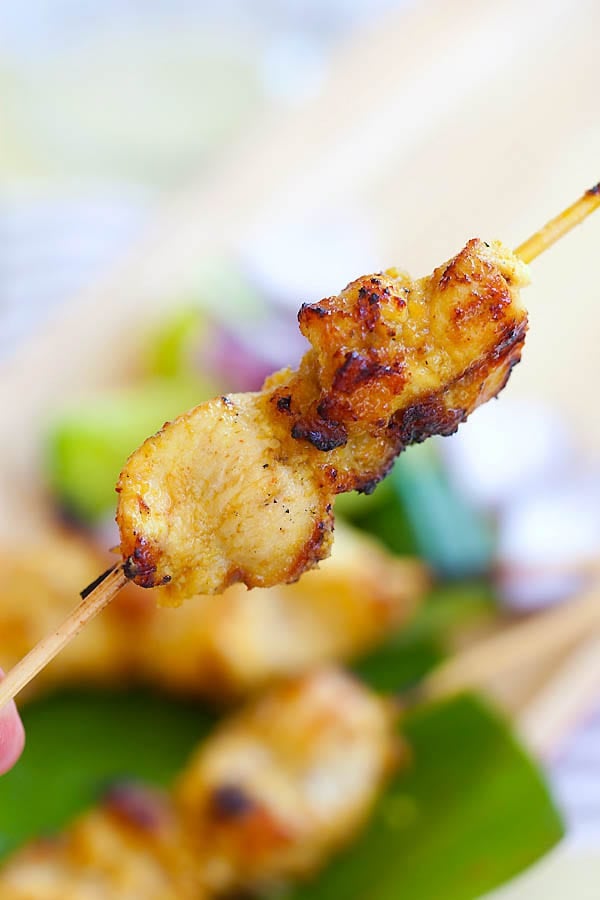 This chicken satay recipe has been tried and tested by many readers. They are absolutely mouthwatering and delightful. Enjoy!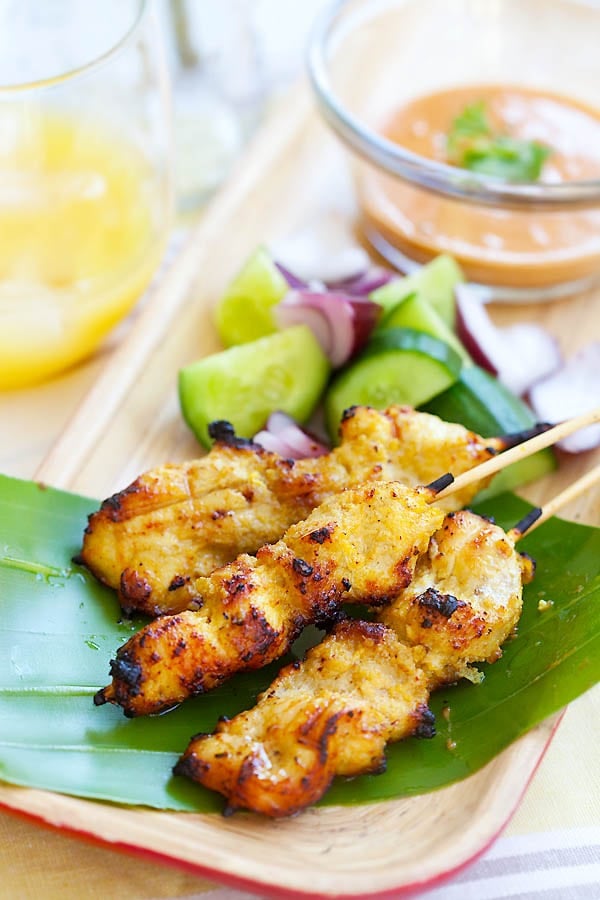 Chicken Satay Recipe
Serves 6 people | Active Time: 50 Minutes
Ingredients:
4 chicken legs and thighs (preferred) or 4 boneless and skinless chicken breasts
Bamboo skewers, soaked in cold water for 2 hours
1 cucumber, cut into small pieces
1 small onion, quartered
Oil, for basting
Marinade:
3 tablespoons oil
2 stalks lemongrass, white parts only
2 cloves garlic, peeled
6 shallots, peeled
2 teaspoons turmeric powder
1 teaspoon coriander powder
1 teaspoon chili powder
1/2 tablespoon salt, or to taste
2 tablespoons sugar
Method:
Cut the chicken meat into small cubes. Blend the Marinade ingredients in a food processor. Add in a little water if needed. Marinate the chicken pieces for 6 hours or best overnight. Thread a few pieces of the chicken meat onto the bamboo skewers and grill for 2-3 minutes on each side until nicely charred. Baste and brush with some oil while grilling. Serve hot with the fresh cucumber pieces and onions.
For the dipping sauce, please follow my satay peanut sauce recipe.
Most-Pinned Recipes
Ginger Garlic Baked Chicken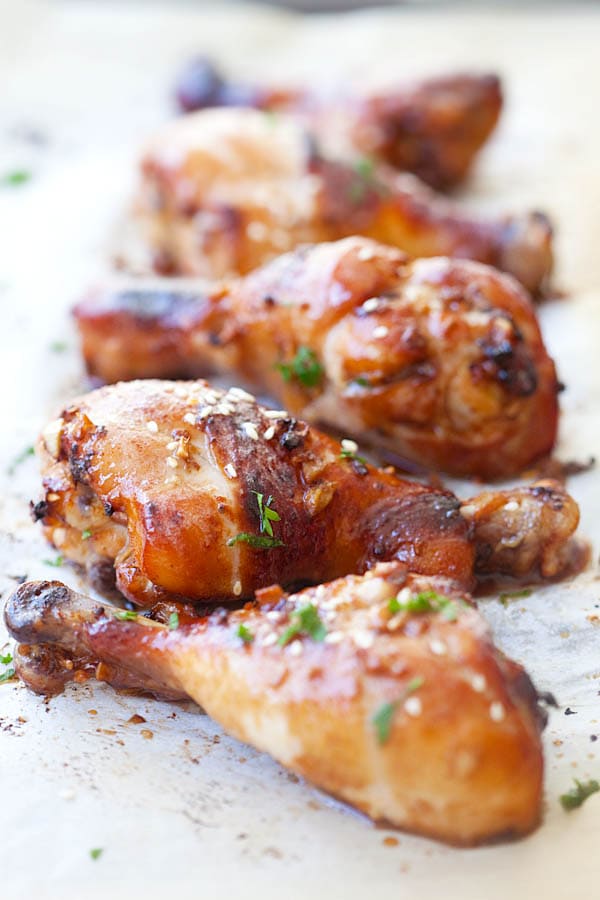 Crab Rangoon (Cream Cheese Wontons)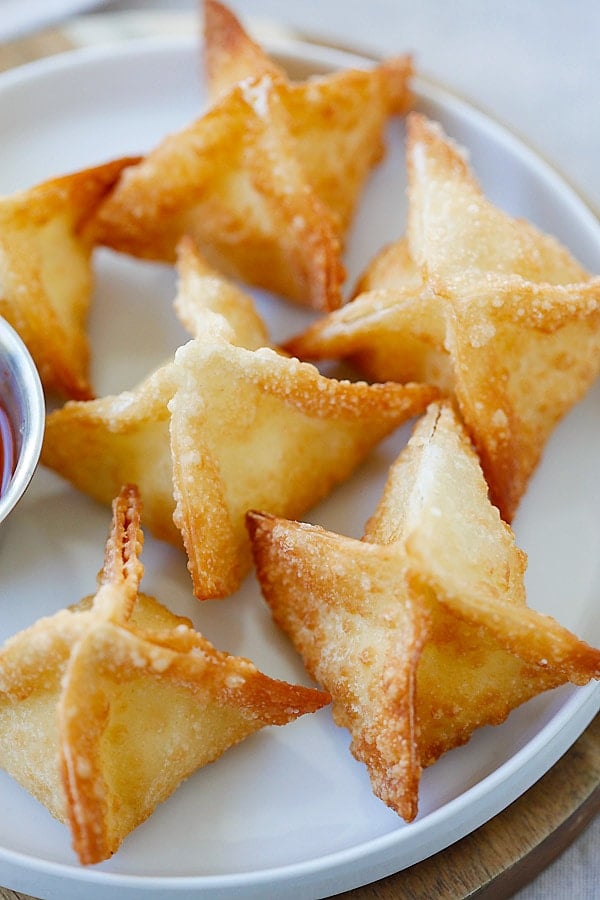 Chicken Wontons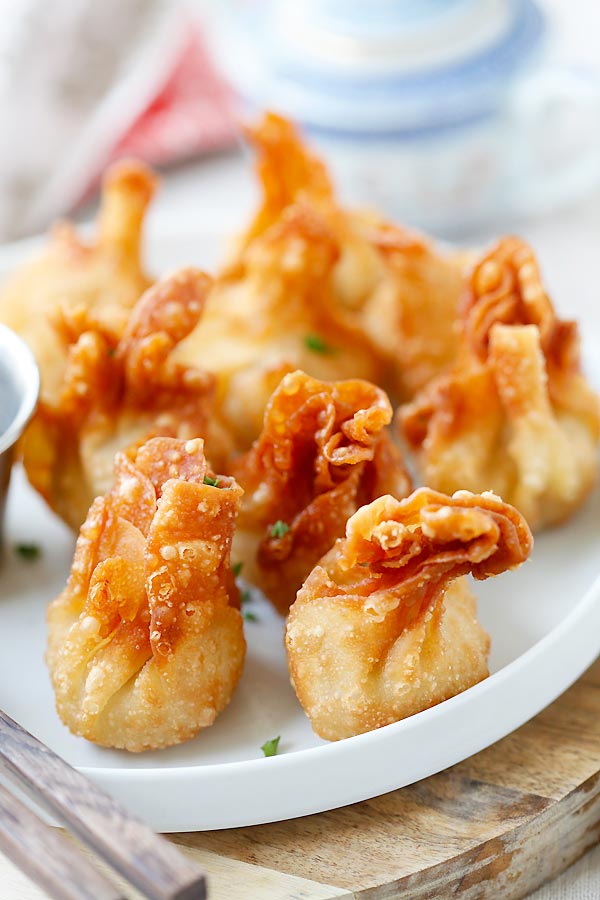 Onion Scallion Beef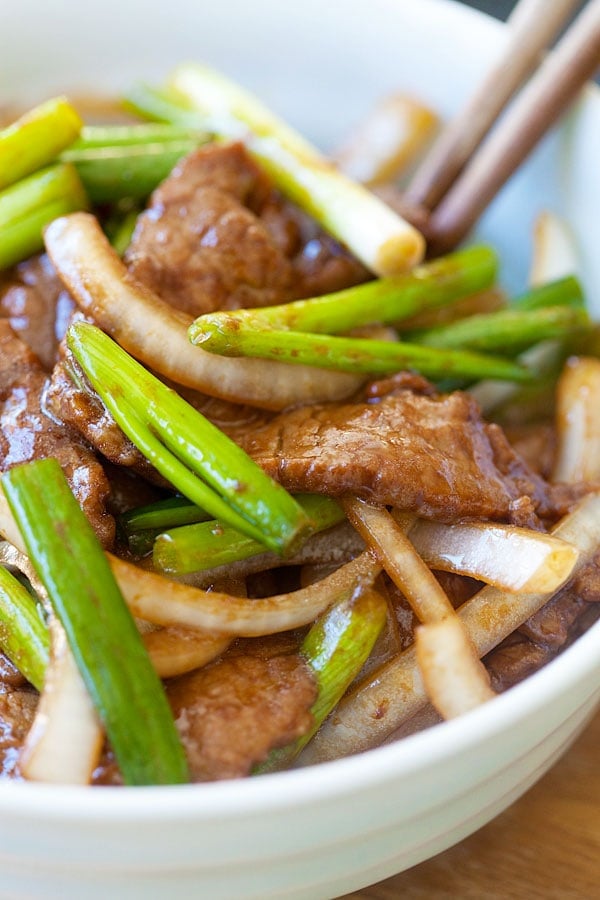 Thai Chicken Sate with Peanut Sauce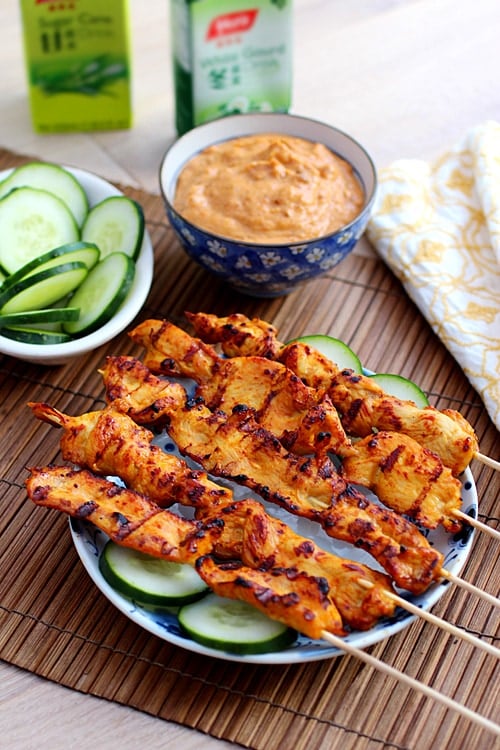 Thai Peanut Sauce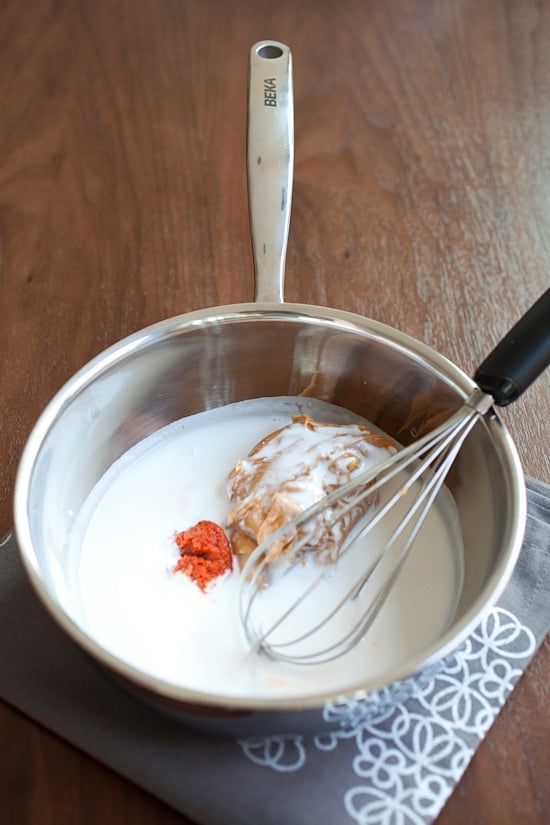 Limited Time Offer: $5.99 only. Available for download WORLDWIDE!
**Use it on Your Tablet, Mobile Phone, Desktop or Laptop**
Copyright © 2016 Rasa Malaysia. All rights reserved.