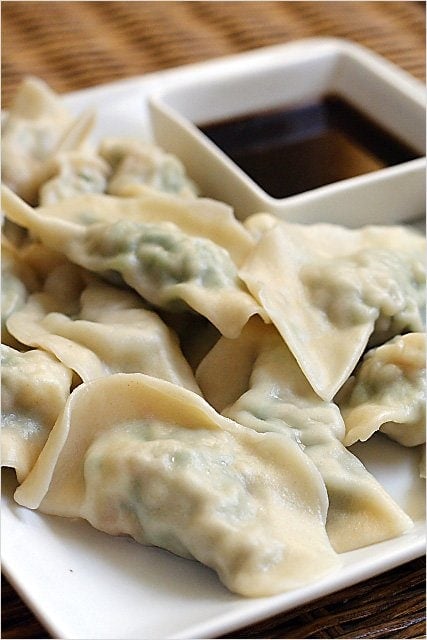 There is an age old saying that Chinese people live to eat, or in Chinese "民以食为天." I am Chinese and I can strongly attest to the claim–Chinese people live for the sole purpose of eating and stuffing ourselves silly with food, food, and more food. If Maslow were to create a Maslow's Hierarchy of Needs for Chinese people, it would look something like this…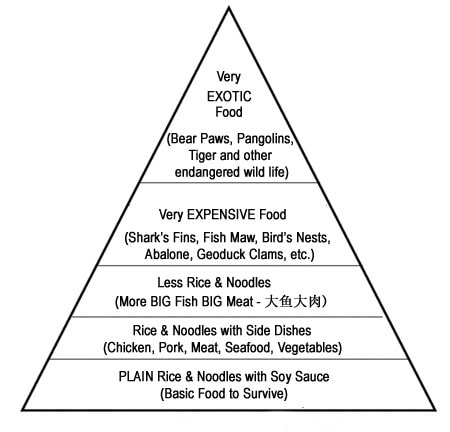 (OK, that was just me trying to amuse you. It's sad, but Level 5 is actually not a myth and some people–especially the wealthy–do eat them. But I will never EVER cross into Level 5.)
Hence, Chinese New Year is a celebration of marathon eating and drinking–throw in some gambling, firecrackers burning, karaoke-ing into the mix–for 15 glorious days. For more than two weeks straight (actually 16 days if you count New Year's Eve into it), we would be out and about looking for great eats–in restaurants, at home, at friend's and family's home, or just about anywhere we smell food. As a foodie, I simply looooove Chinese New Year….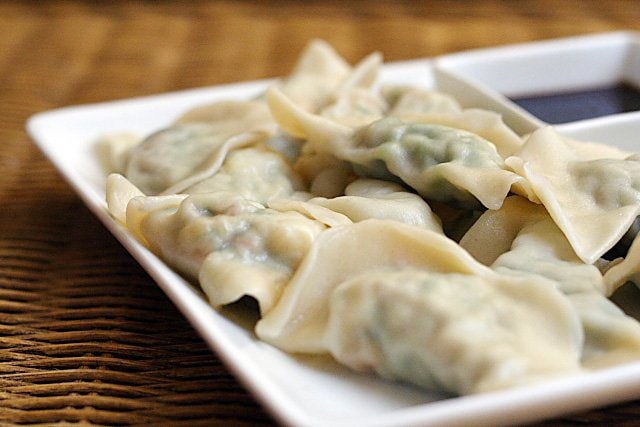 Today, I am serving up a dish that most Chinese people (especially from Northern part of China) can't do without during the Chinese New Year's festivities--jiaozi (饺子) or Chinese dumplings. Ironically, born and raised in Malaysia,  jiaozi/dumpling has never been a part of my family's dining table. In fact, I only discovered jiaozi when I attended college here in the US, where my Chinese friends from China would make buckets of them for the festival. Well, I must say that I am very lucky to have discovered this delicacy, and now I can't live without them.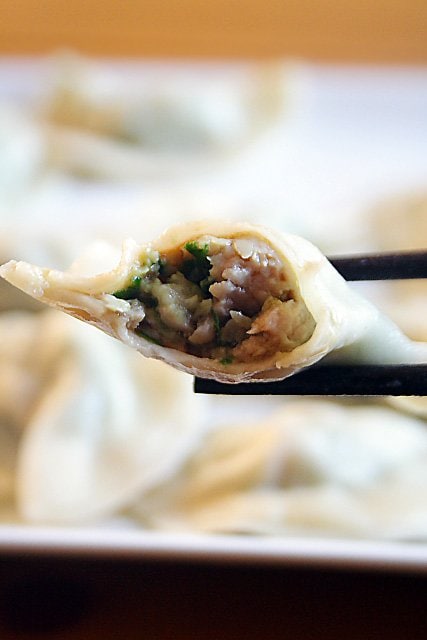 The beautiful thing about jiaozi is its versatility. For the filling, you can pretty much use anything you want: ground pork is the most common ingredient, but you can also fill these jiaozi/dumplings with beef, chicken, shrimp, vegetables (for vegetarian jiaozi/dumplings), or be creative and do a filling of different combos. Once I dined at a Jiaozi restaurant (dumpling house) in Beijing and it serves no less than 30 different kinds of dumplings with every possible savory filling possible. It's simply mind boggling to decide which one to order, but suffice it to say, you can't go wrong with jiaozi, regardless of the filling.
For today, I made a very traditional Chinese dumplings with chives and ground pork filling (韭菜饺子). Other than time consuming, it's really not that hard to make these jiaozi. I was inspired by my friend Jen Yu at Use Real Butter.
Now, I dare you to make Chinese jiaozi/dumplings from scratch; it's fun and the rewards are remarkably satisfying and mouthwatering!
Similar Recipes on Rasa Malaysia:
(Chinese recipes, prepare authentic Chinese food now!)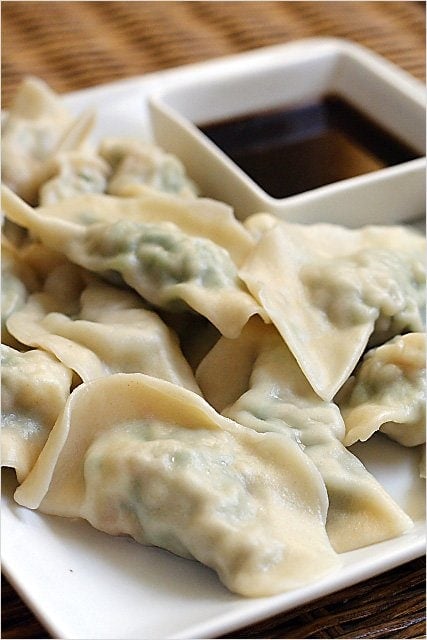 Recipe: Chinese Jiaozi / Leeks and Pork Dumplings (韭菜饺子)
Ingredients:
1/2 pound ground pork
1/2 cup chopped Chinese chives (韭菜)
1/8 teaspoon salt
1 1/2 teaspoons Chinese Shaoxing wine or rice wine
3 dashes white pepper powder
1/4 teaspoon sesame oil
For the skin:
2 cups all-purpose flour
1/2 cup water
For dipping:
Black vinegar
Method:
Mix the flour with water and knead it for about 20-25 minutes or until the dough gets soft. Separate the dough into two equal portions and roll them into cylinders (about 1 inch in diameter). Cover them with wet towel and set aside.
Prepare the chives by chopping off the root (white part) of the chives. Use only the green part. Mix the chives with ground pork and add all the seasonings. Chill in fridge for 30 minutes.
To prepare the skin, cut the dough into 1/4 in. length and use a rolling pin to flatten it until it becomes a round skin about 3 inch in diameter. Put a small spoonful of filling into the center of the skin and seal it up tightly with your fingers. (No pleating is needed for this recipe).
Heat up a pot of water until it boils. Drop the dumplings into the boiling water and cover the pot. As soon as the dumplings start to float (meaning they are cooked), dish them out on a serving plate. Serve hot with black vinegar.
Most-Pinned Recipes
Ginger Garlic Baked Chicken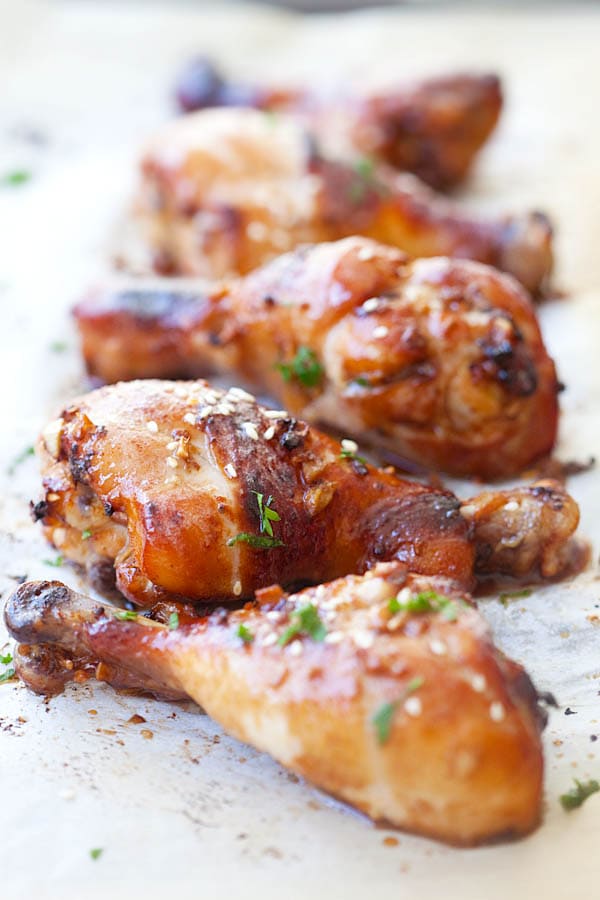 Crab Rangoon (Cream Cheese Wontons)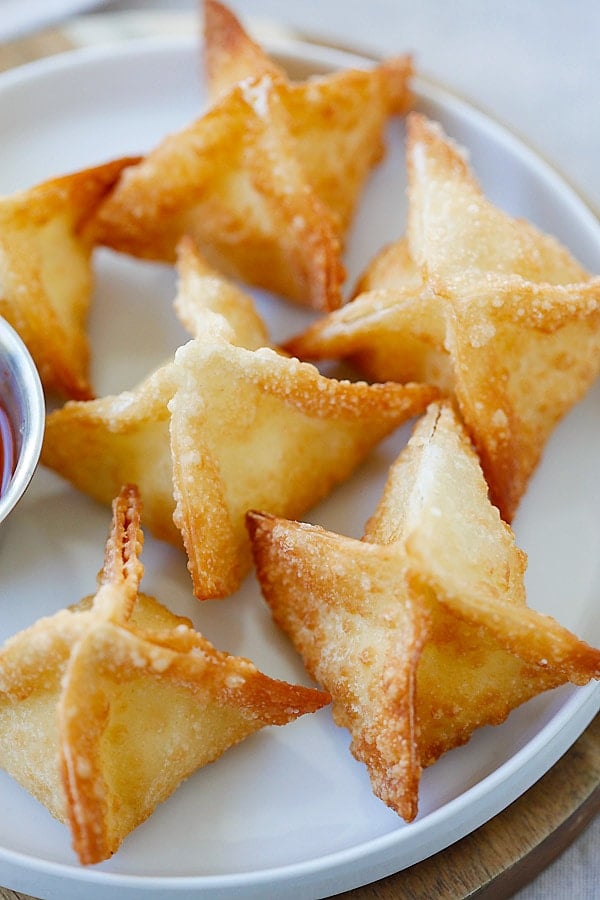 Chicken Wontons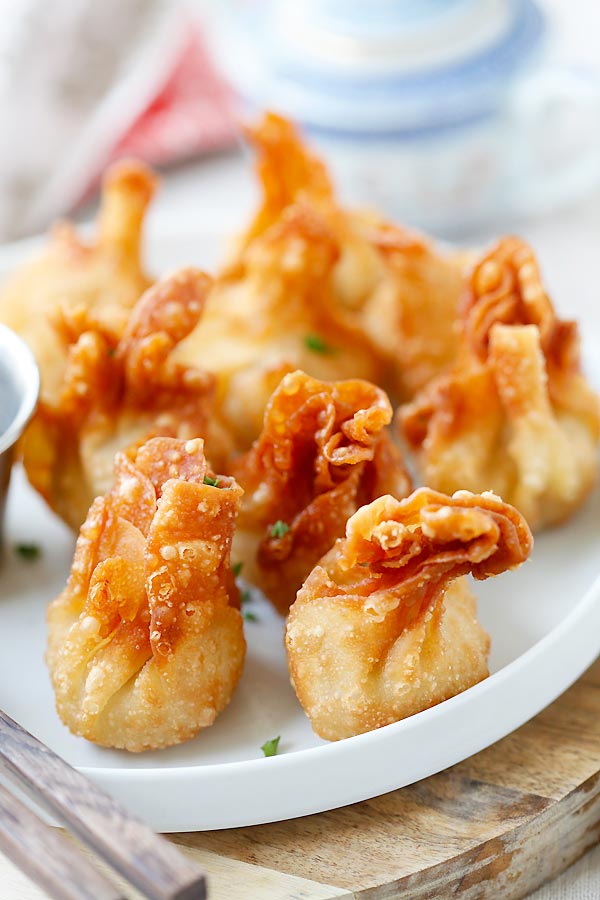 Onion Scallion Beef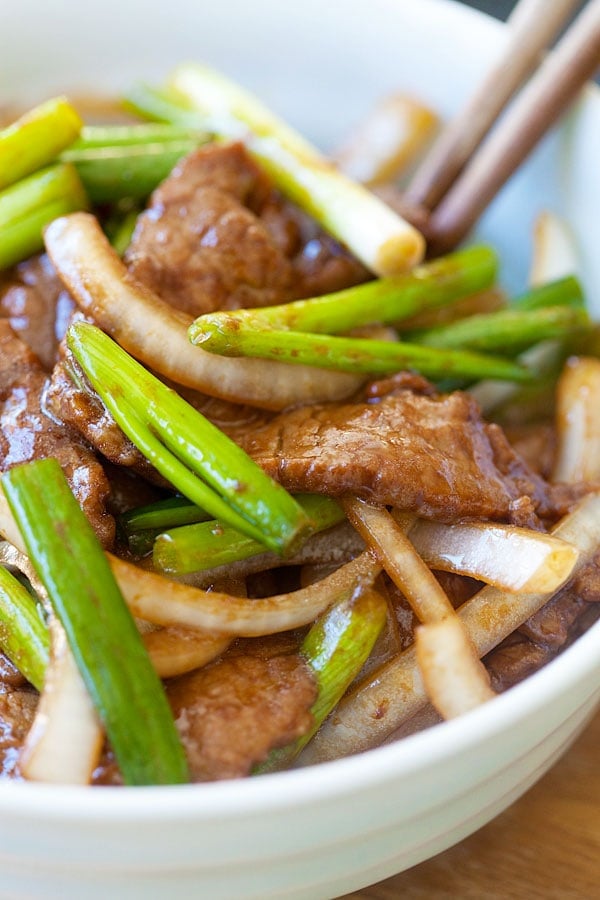 Thai Chicken Sate with Peanut Sauce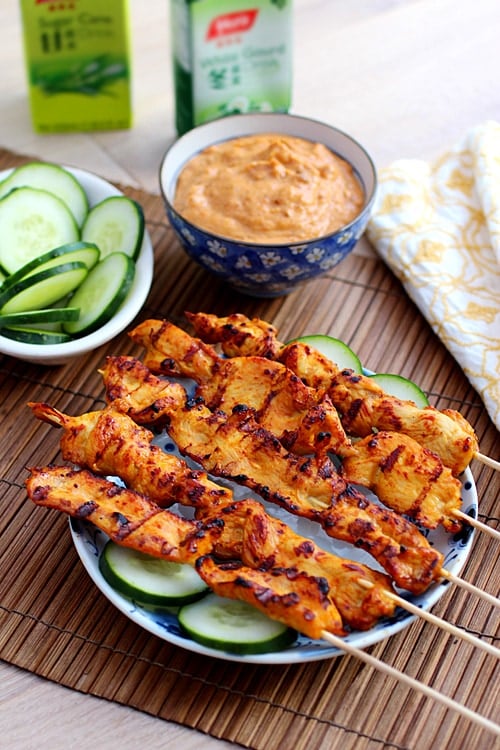 Thai Peanut Sauce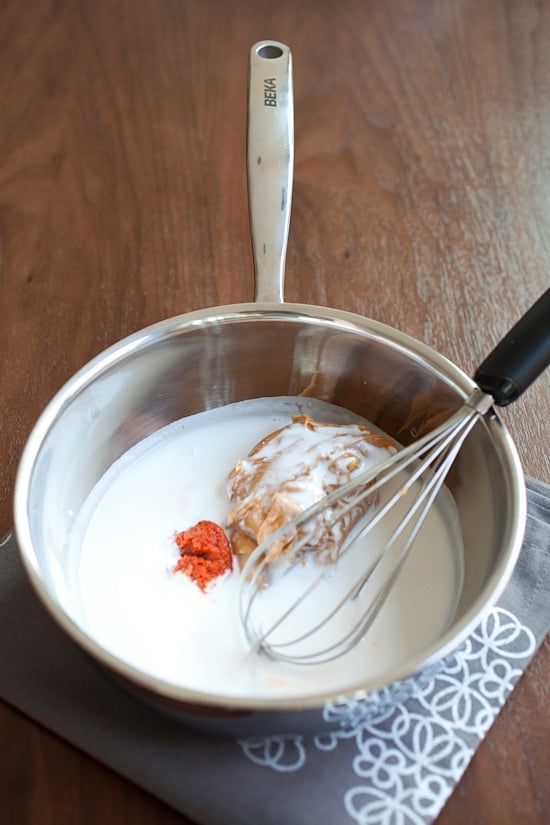 Copyright © 2016 Rasa Malaysia. All rights reserved.